Union Arms Co
There are many small variants on the Union Arms Co revolvers. I had a round barrelled one with fluted cylinder in my own collection, but that doesn't mean this was the rule.
As you probably know, Thomas Bacon acquired his gunmaker skills in the 1840's in the Ethan Allen Co; later on and before founding his own company, he worked for different other makers, such as the Manhattan Company.
Although this cannot be established for sure so far, he is thought to have produced the whole existing quantity of Leonard SS derringers. Beside a skilled gunmaker, Thomas Bacon was also an excellent seller.
However, the archives about the guy and his activities are too fragmentary to allow making an exact report of what he has done. Fact is, however, that he produced many weapons on behalf or on request of other gunmakers.
The .31 cal 5-shots revolver we are talking about seems to have been quite popular. They were well-made, sturdy and reliable, and probably cheaper than the Colt Pocket '49. Before the Civil War and the development of reliables .32 bored-through cylinders by Smith&Wesson and other authorized makers, the .31 cal was ideal for police, personal defense and other comparable purposes; it was smaller and lighter than the big military models, and still an effective weapon at short range.
Being a smart seller and dealer and probably owning modern machines and tools, Bacon made arrangements with various other companies for the production and distribution of that popular model.
It's my personal guess that octagonal or round barrels and fluted or round cylinders were available on request.
I don't think there was a rule, although round barrels seem to be older than octagonal ones.
The gun was made for Fitch & Waldo, Hart & Bros, Tomes Son & Melvain, Union Arms, Western Arms and Hopkins & Allen, some of them being only dealers and retailers.
As for the numbers stamped on yours, I'd say that the serial number is the 4-digit one 7XXX (although such a high quantity was never produced); the other numbers such as 2,05 and 268 would be shop numbers for identification of the people who worked on the gun or the foundry that produced the raw frames.
I'm afraid this is about all I can say about those revolvers; I also have been visiting different websites, but was unable to find more details so far.
On our website in American Weapons>Union Arms Co I published pictures of my own specimen. Just as yours it bears some mysterious numbering, and a 5-digit serial# 11xxx which is far higher than the total production of that model.
Marcel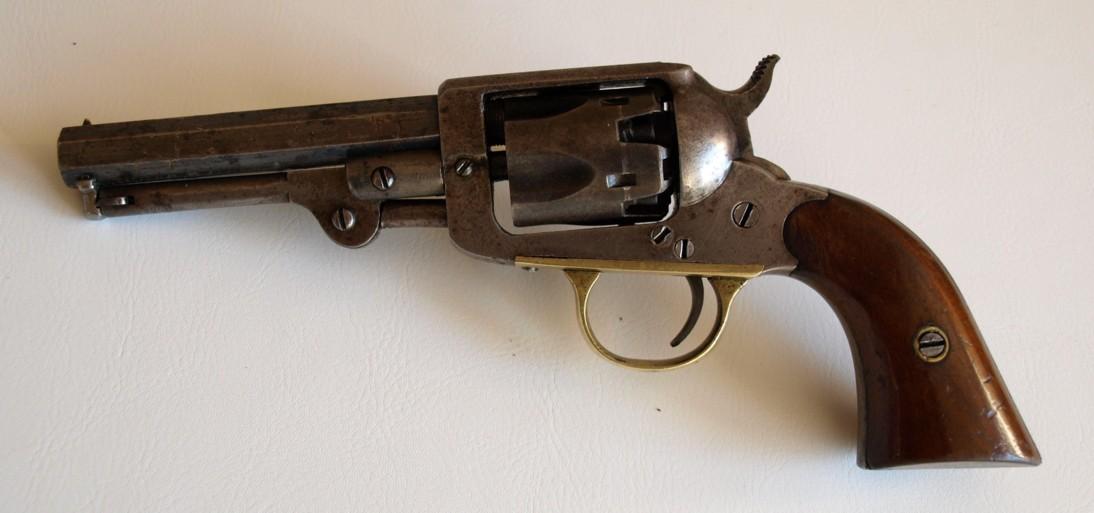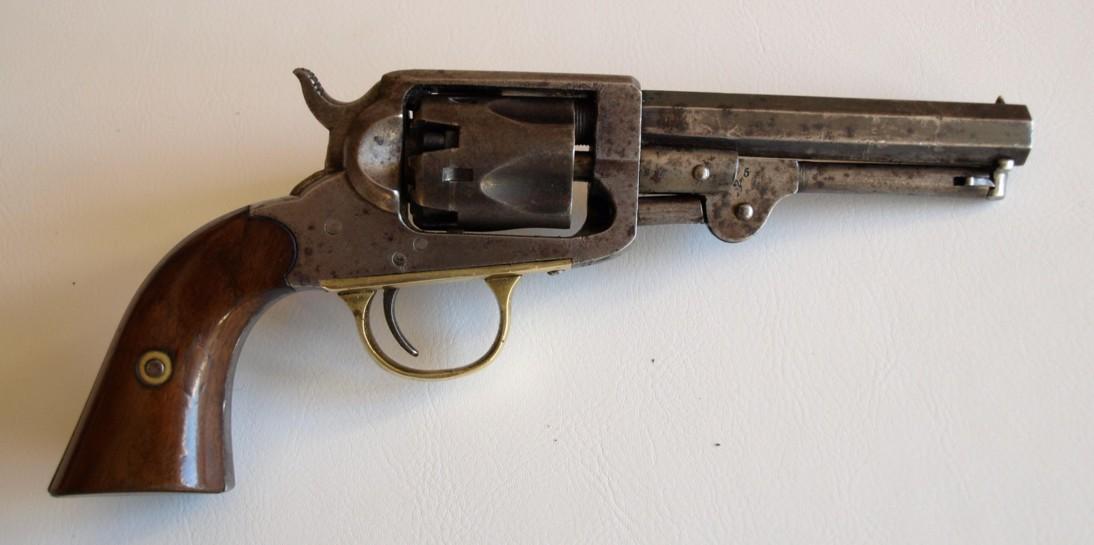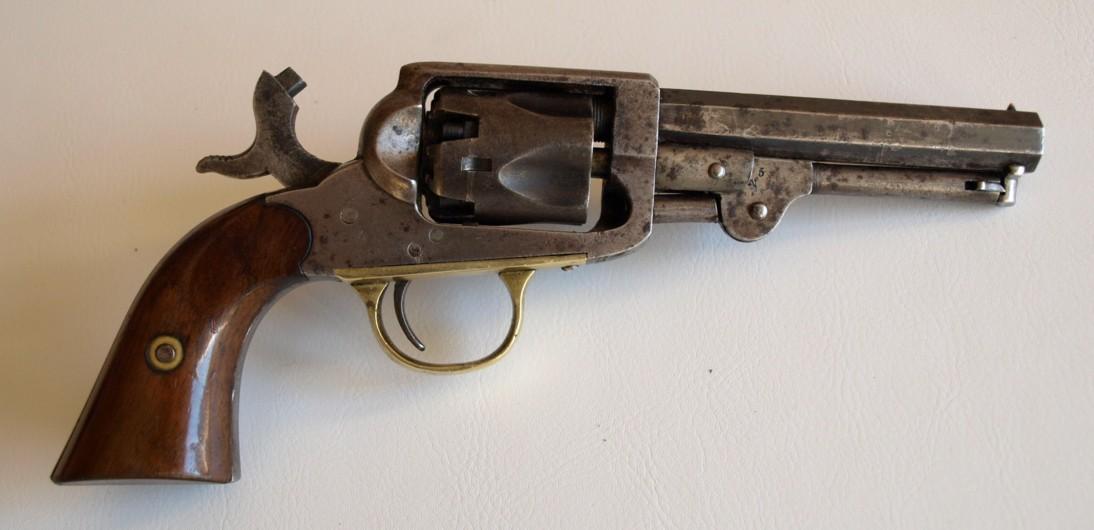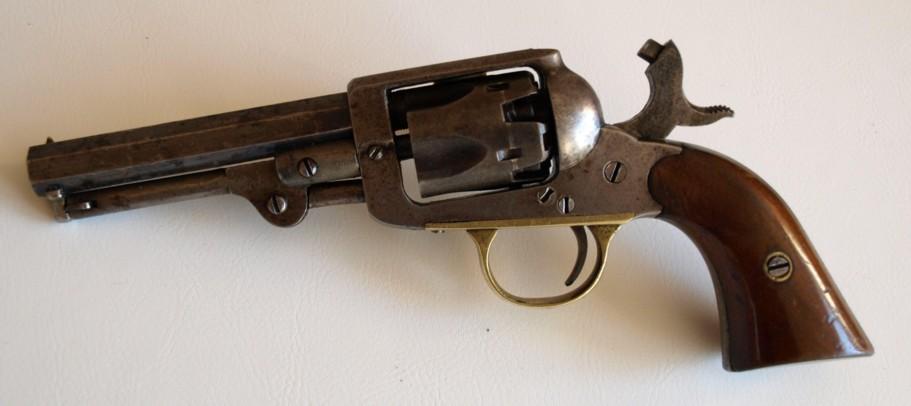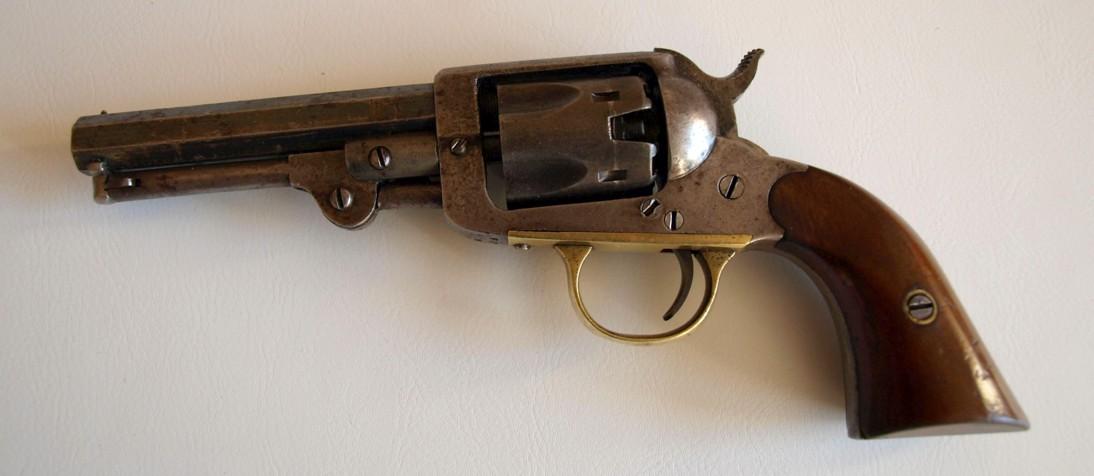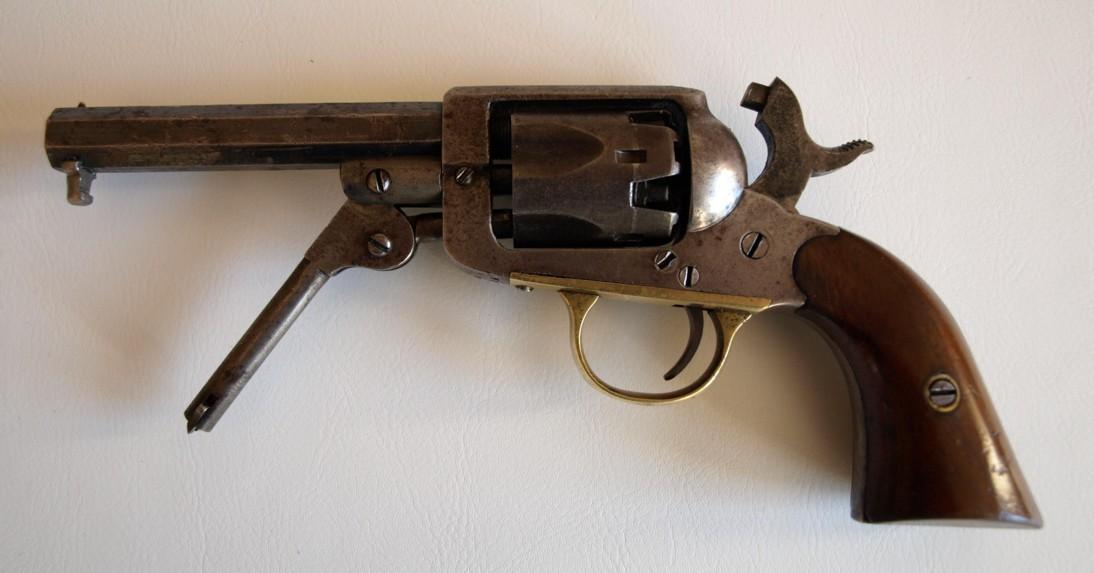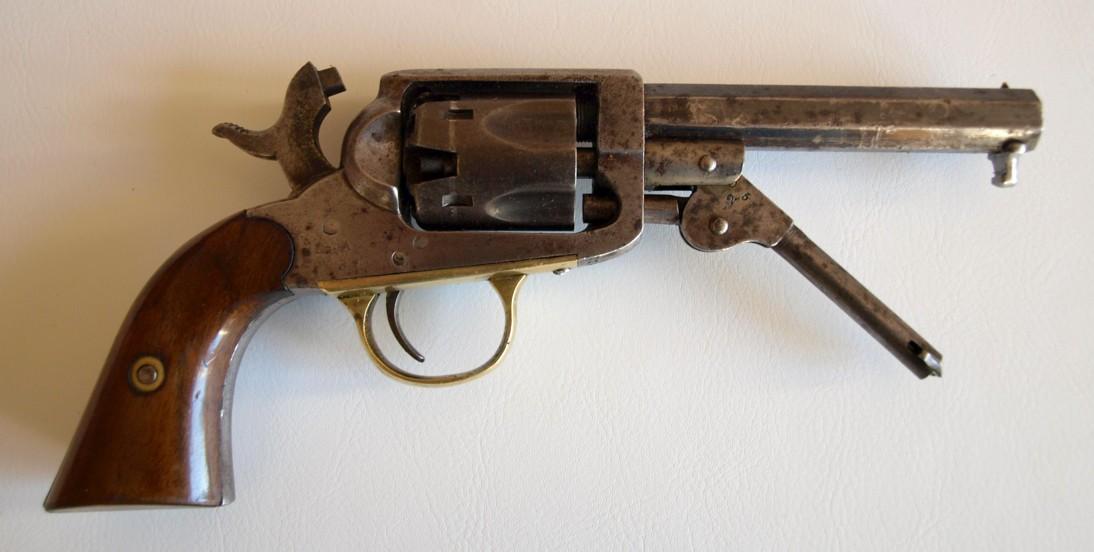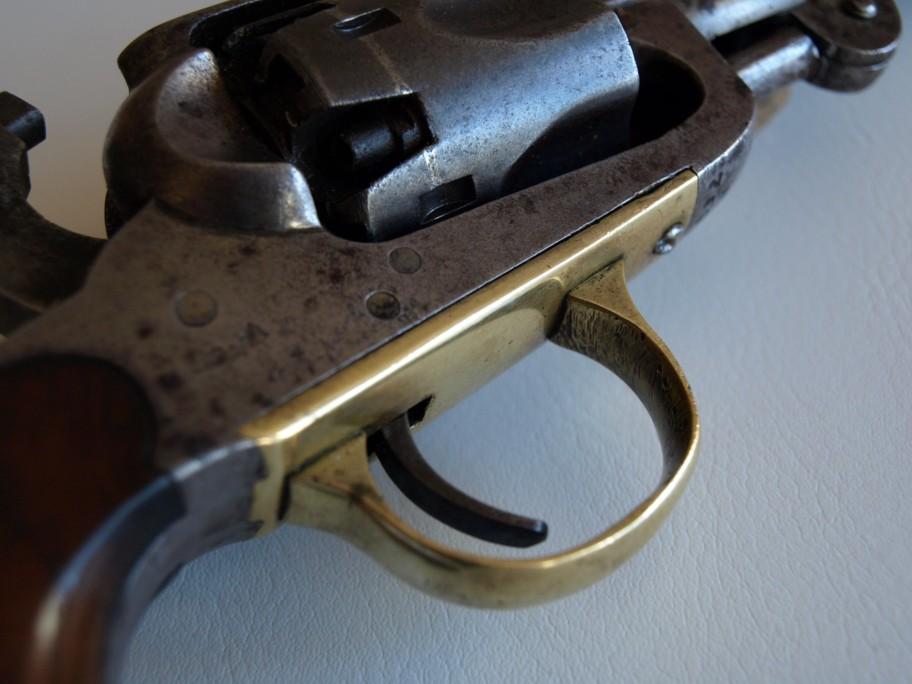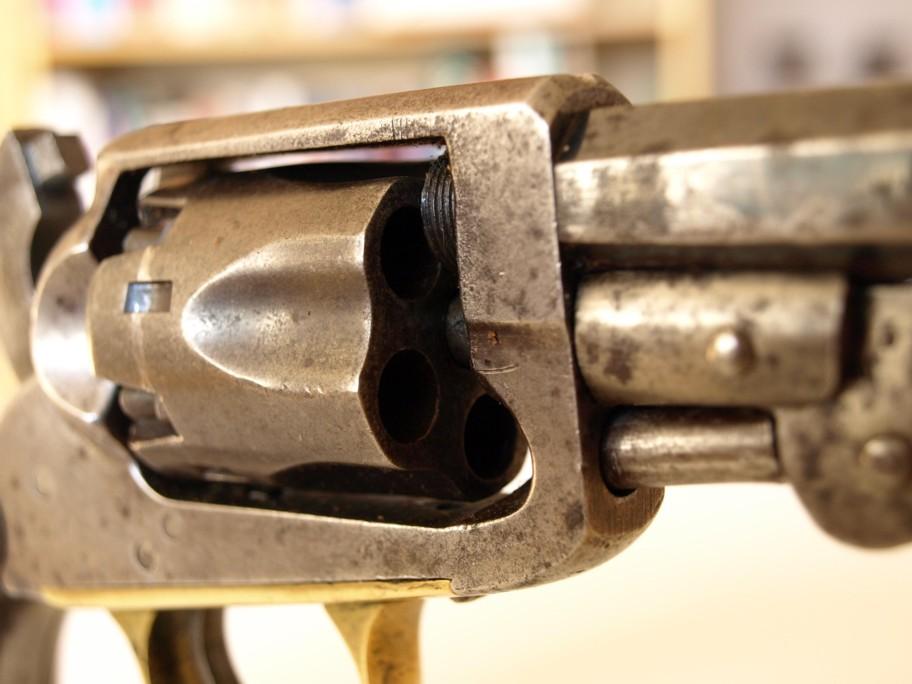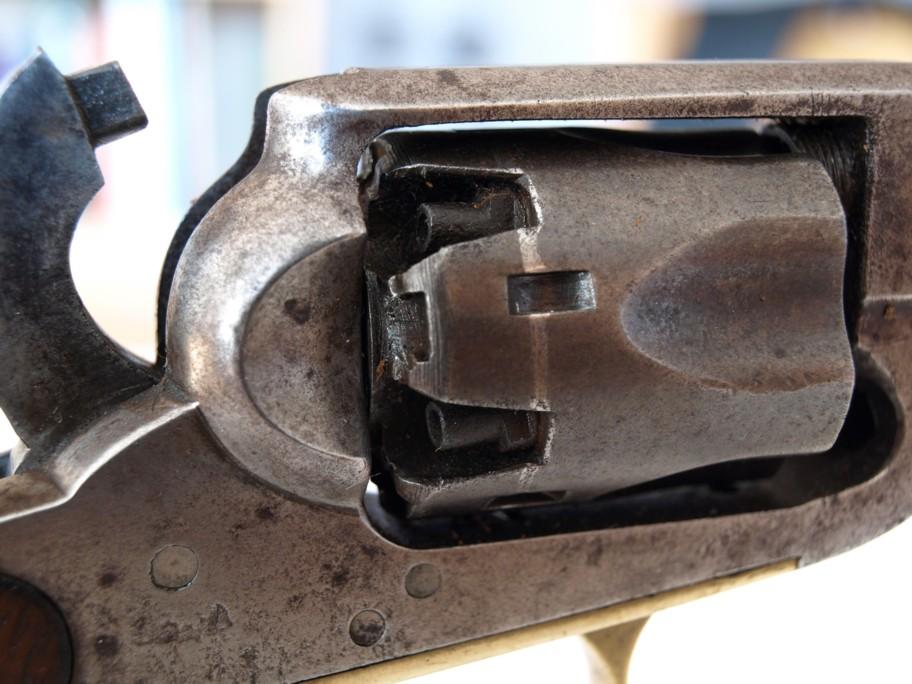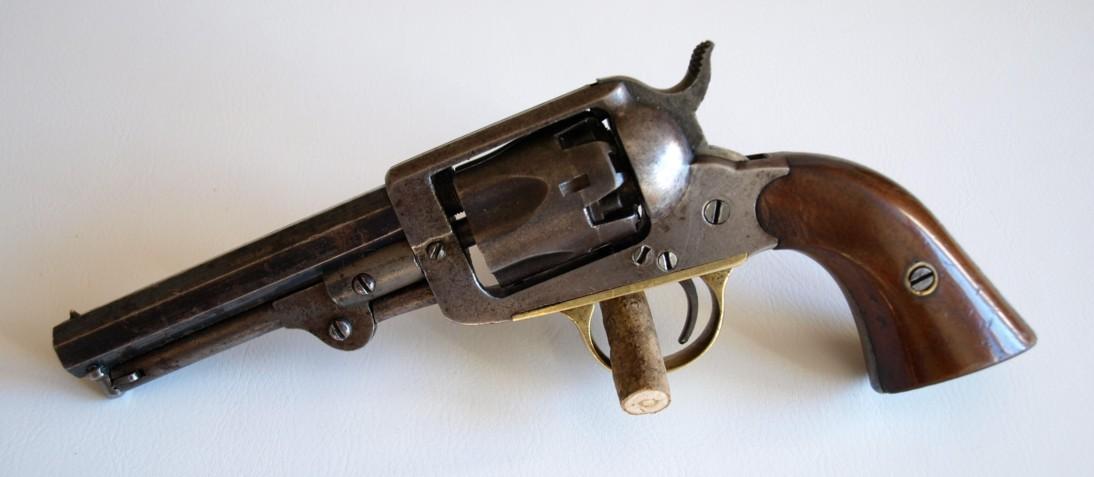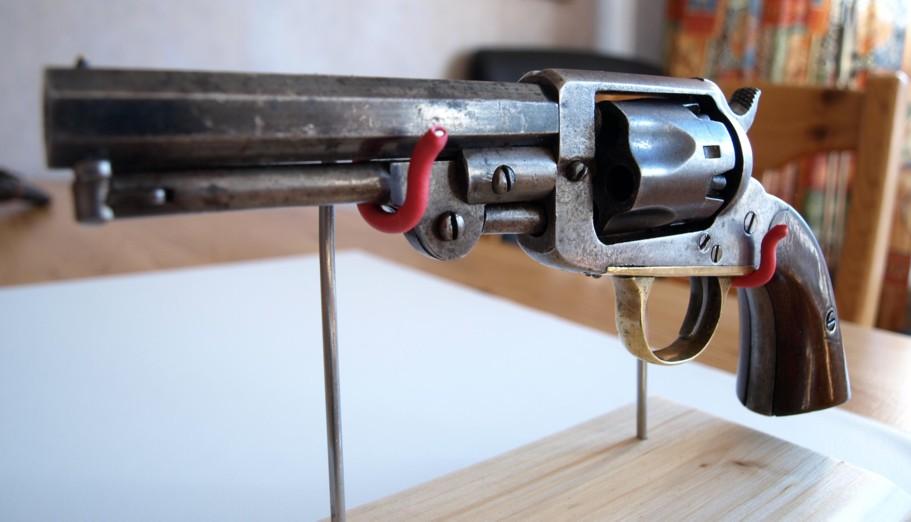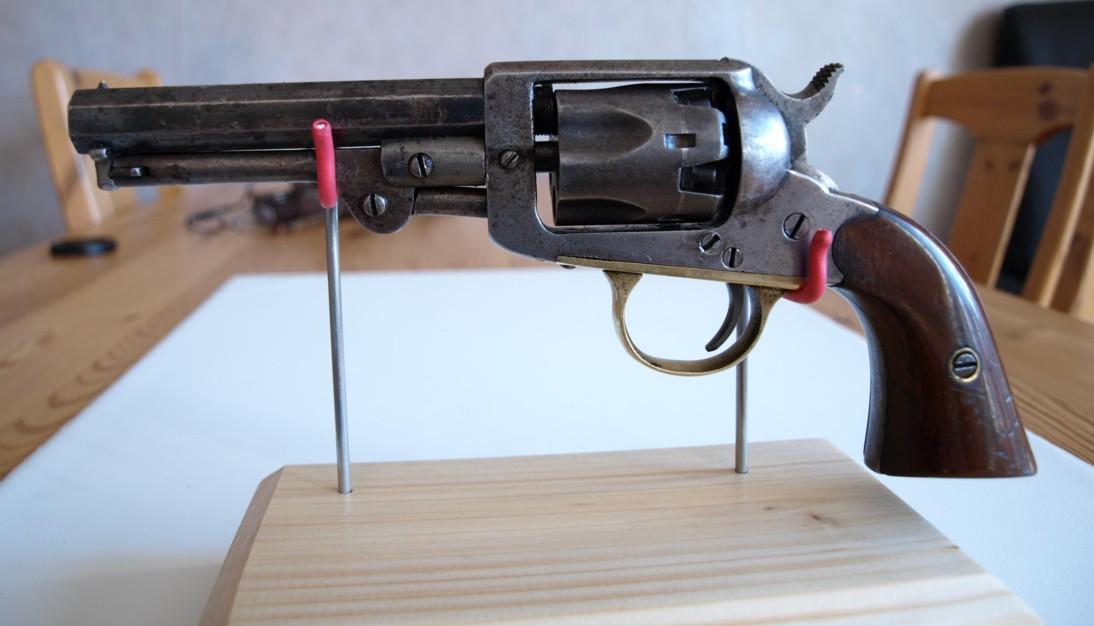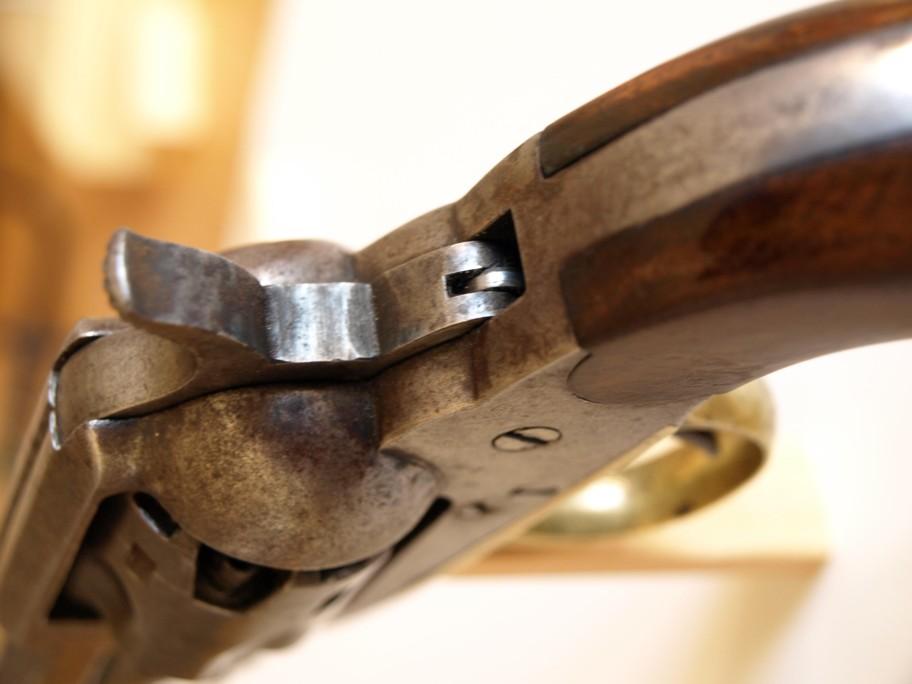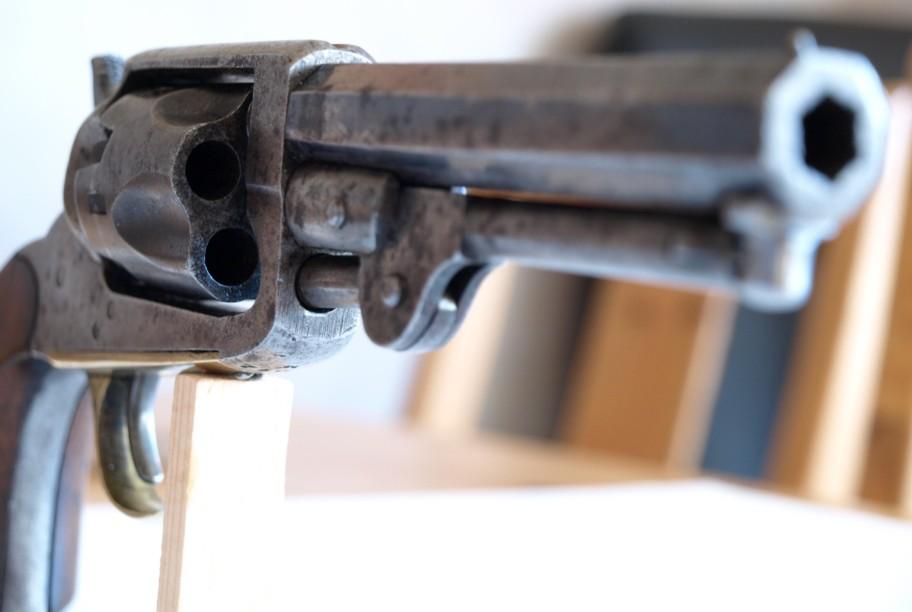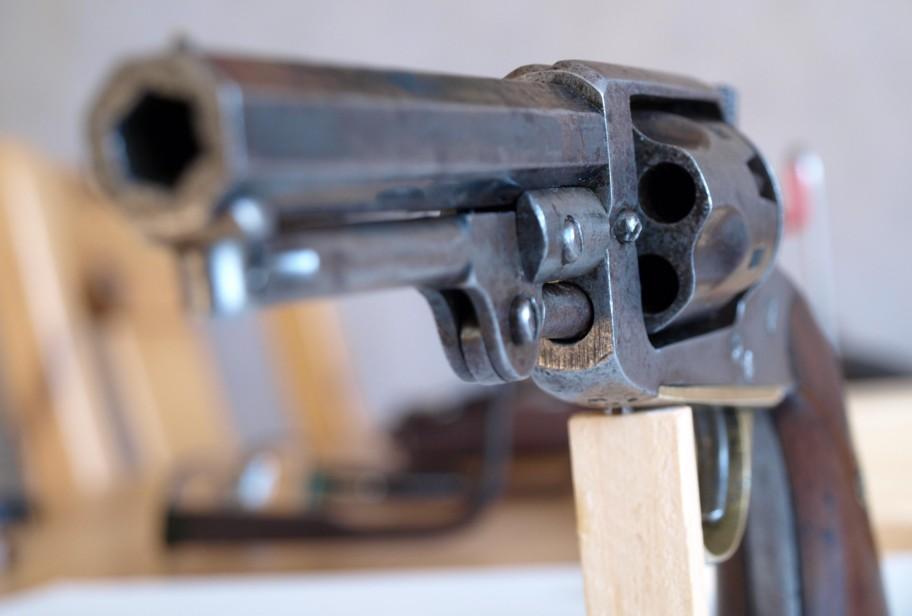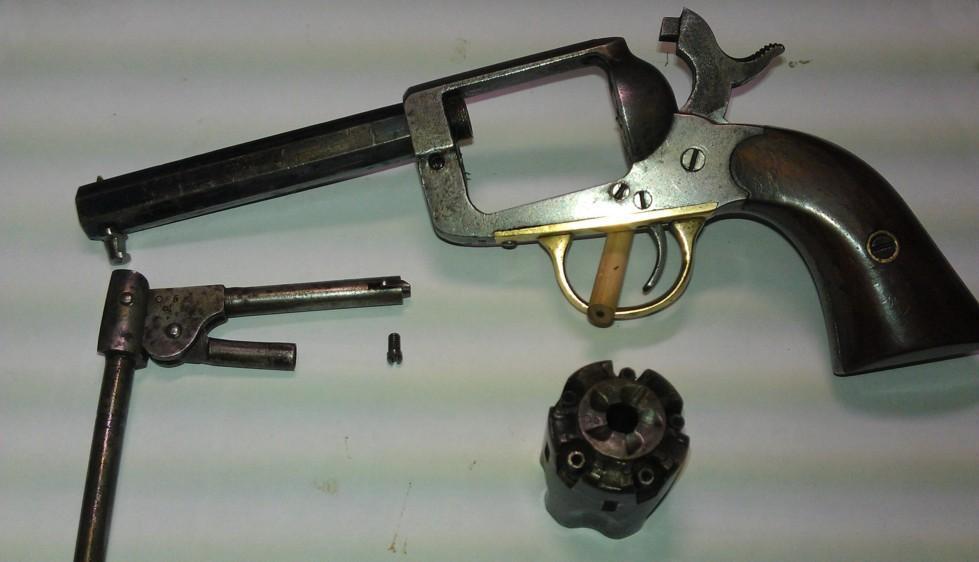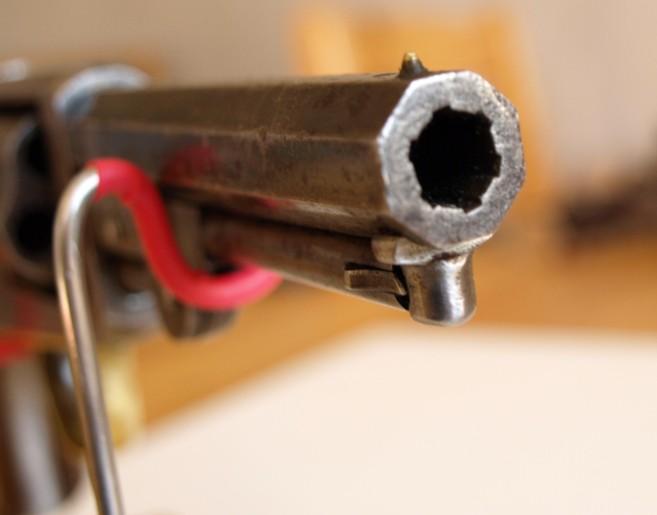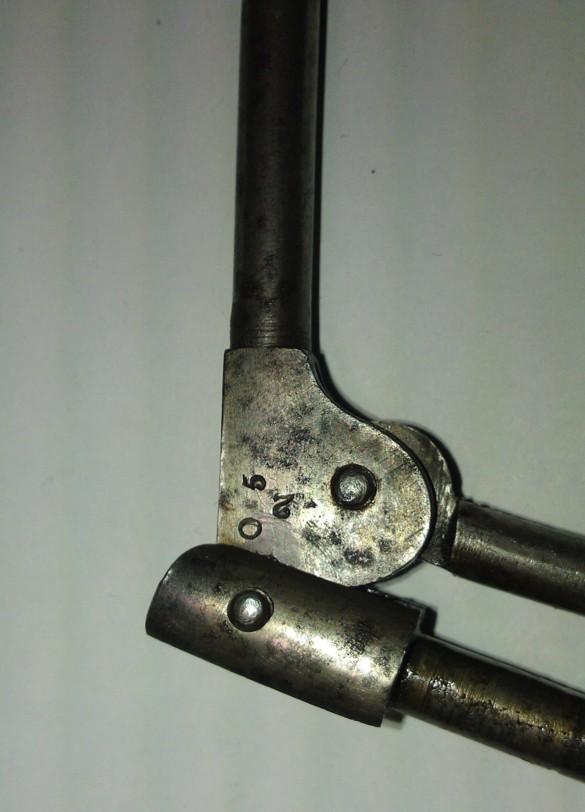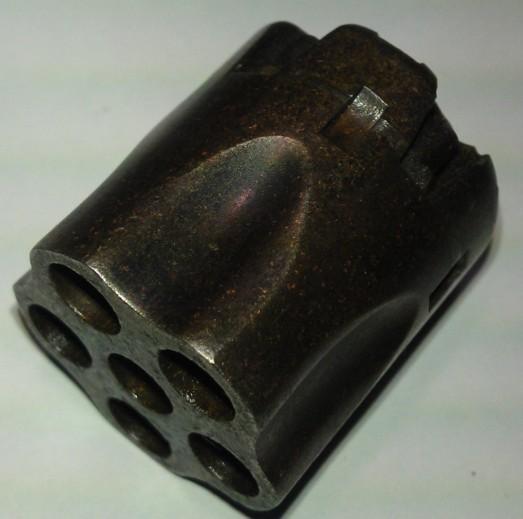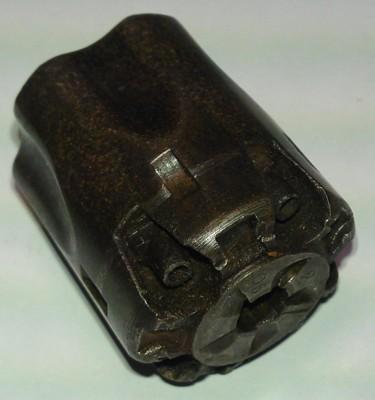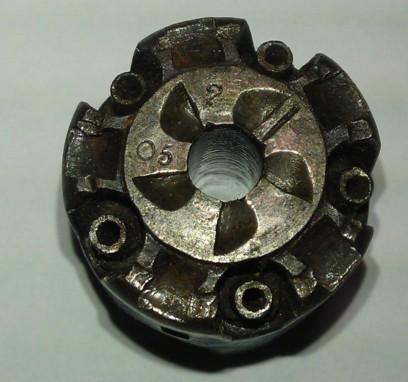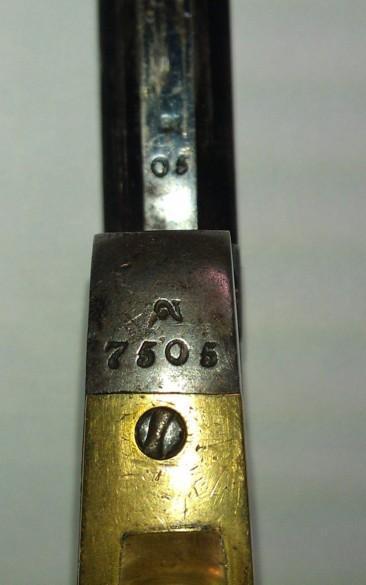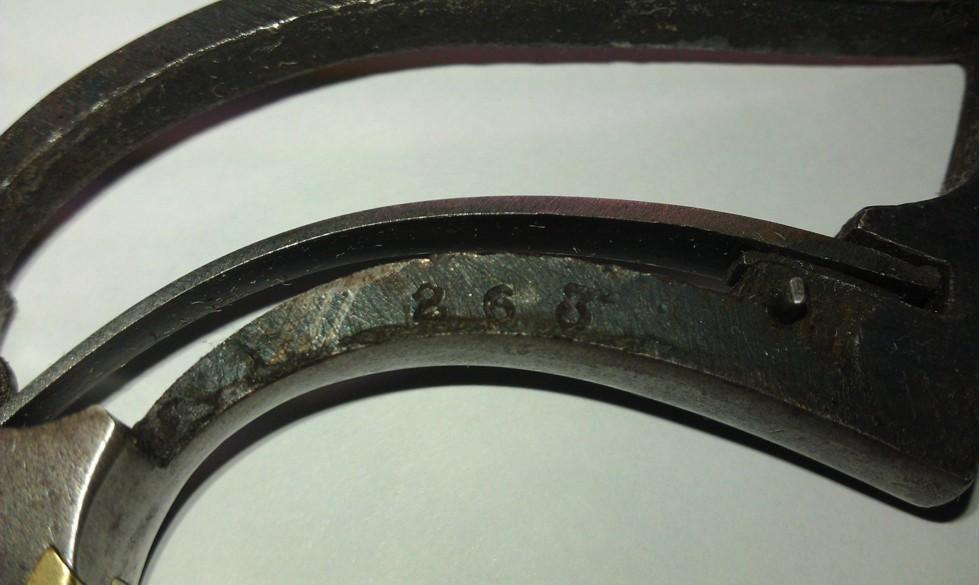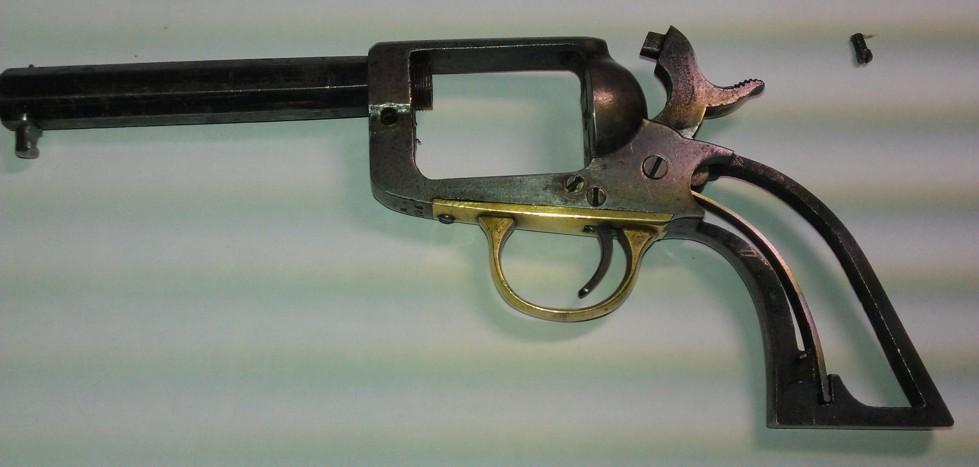 UNION ARMS C°
W.W. Marston Fifth Type Pocket Revolver by Union Arms Co.: 36 cal., 6 1/4" oct. barrel with two-line address reading: The Union/Arms Co.
Blued finish. Fluted 5-shot cylinder.
Brass triggerguard.
Thanks to "CWSLAGLEANTIQUES" for the picture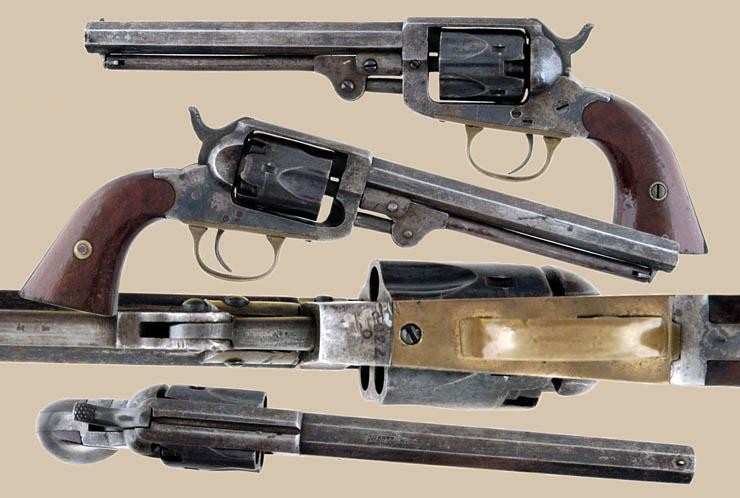 UNION ARMS C°
American-made percussion revolver, 6 shots, single-action, .31 calibre, American Civil War era. Markings on top of the barrel "THE UNION ARMS C°" and stamped 59 S on all other parts. Serial# 11739 stamped on bottom of the frame, ahead of the trigger guard.
I saw an identical revolver but featuring an octagonal barrel.
An American friend of mine told me that these revolvers were produced by the Bacon company, but he is talking about a .32 RF model with spur trigger.
This revolver is similar to the Whitney 1858 as for the ramrod-frame assembly. I doubt the round pin on this specimen is original, I think it should be a turnable key like on a Whitney, which would make disassembling of the cylinder far easier.
Any subsequent information is welcome.
Marcel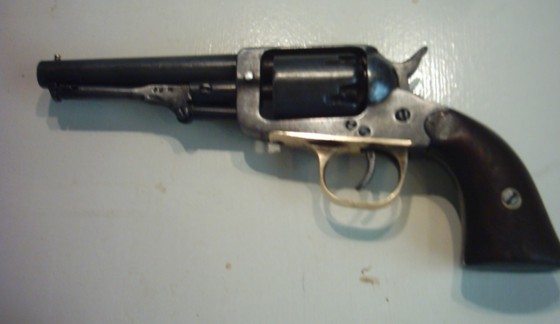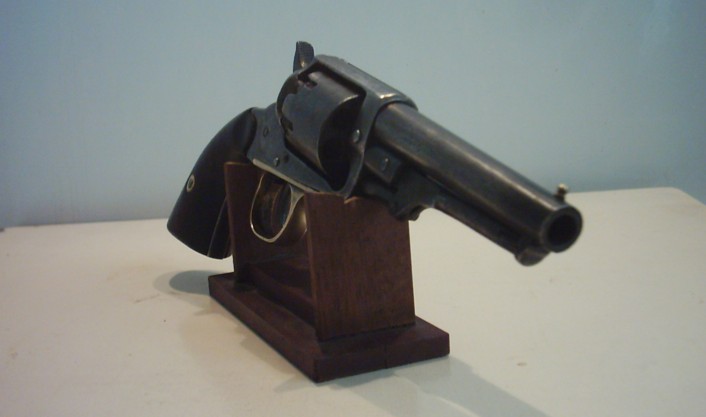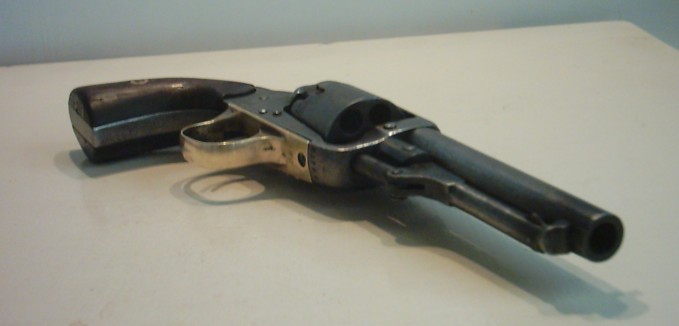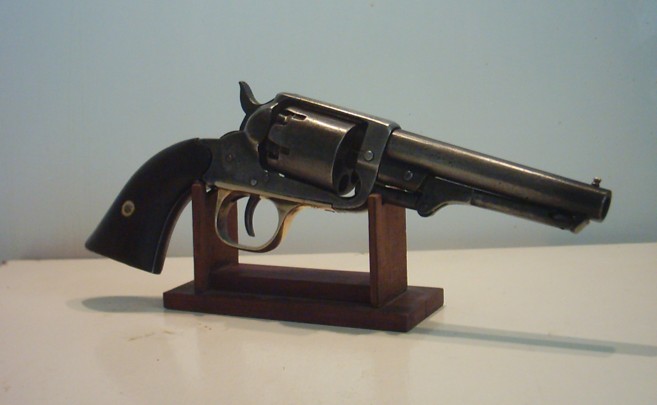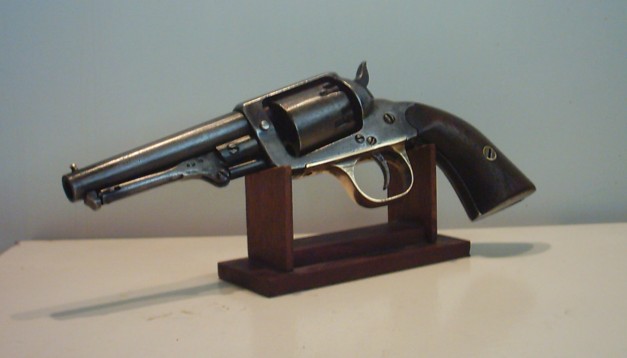 Many thanks to "Roger" for the picture.