E. Whitney
Whitney two trigger pocket revolver in cal 32. This is a transitional model without any markings, and it never had any.
The iron frame model does hot have any markings, but normally the brass frame does.
But a small quantity exists of this variation known as the transitional. All having two digit serial numbers as this one.
Photos Littlegun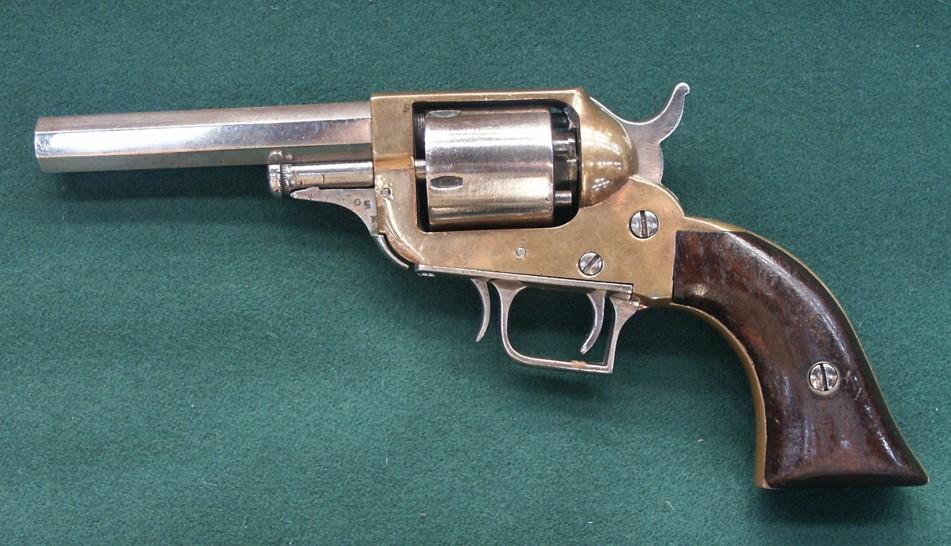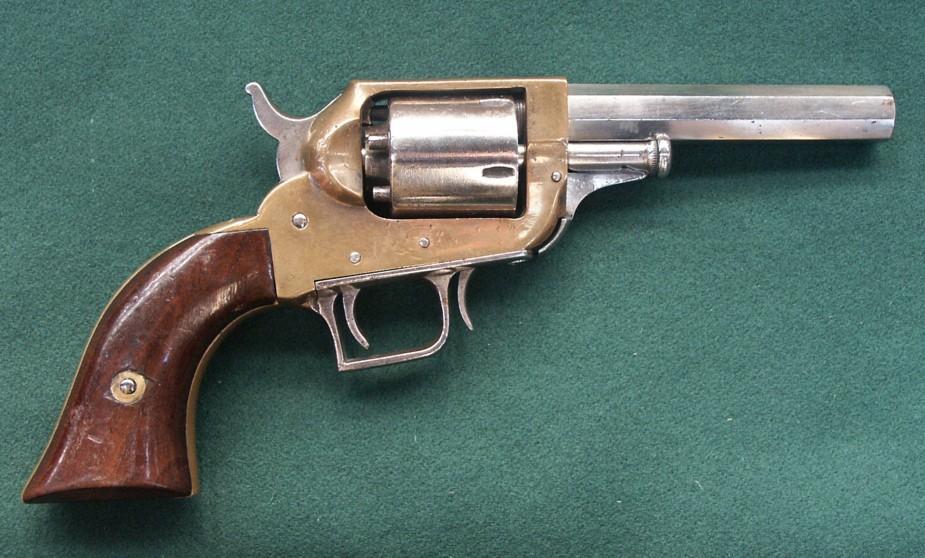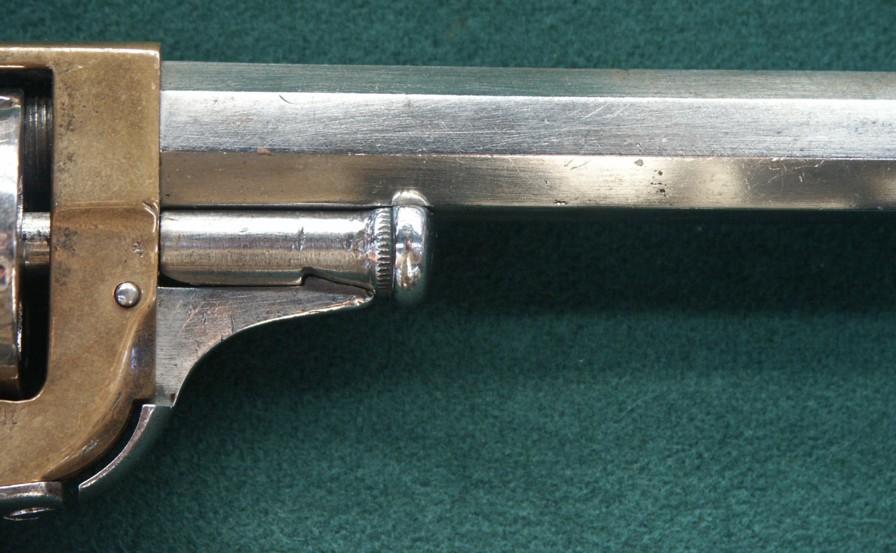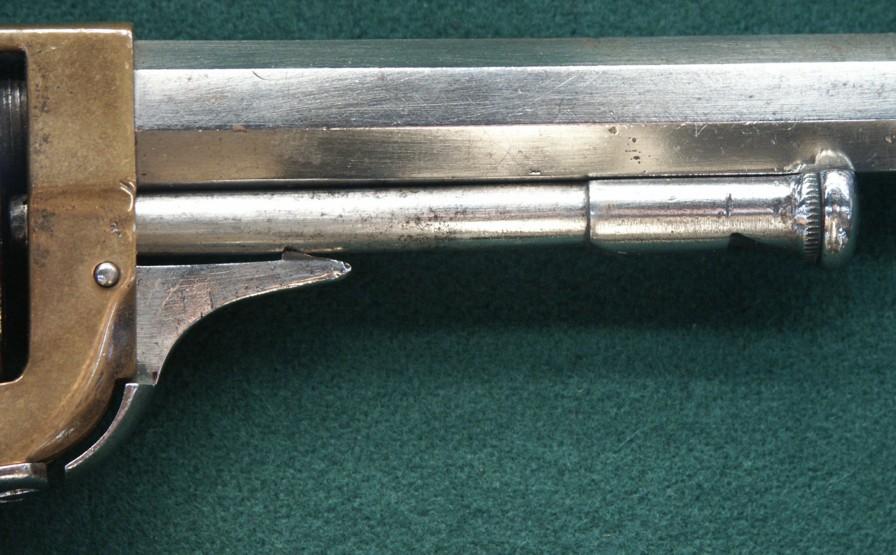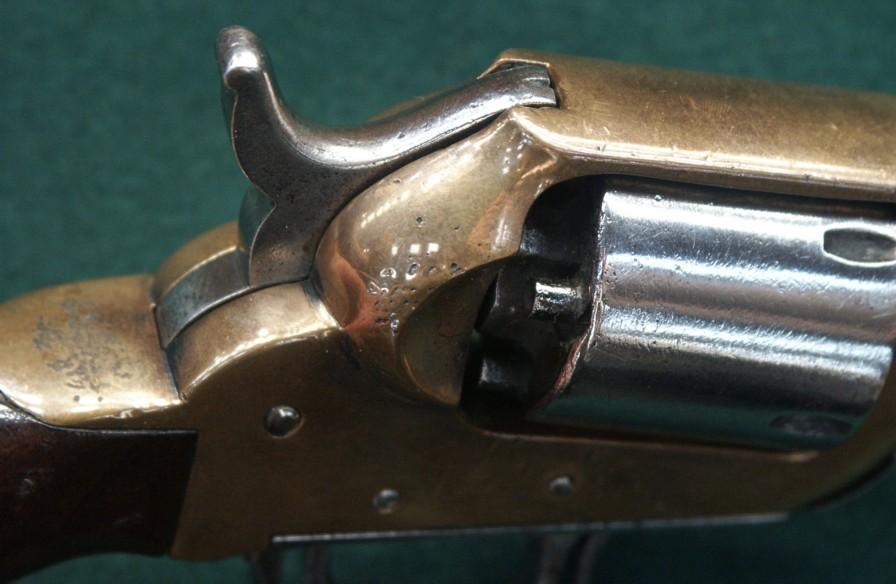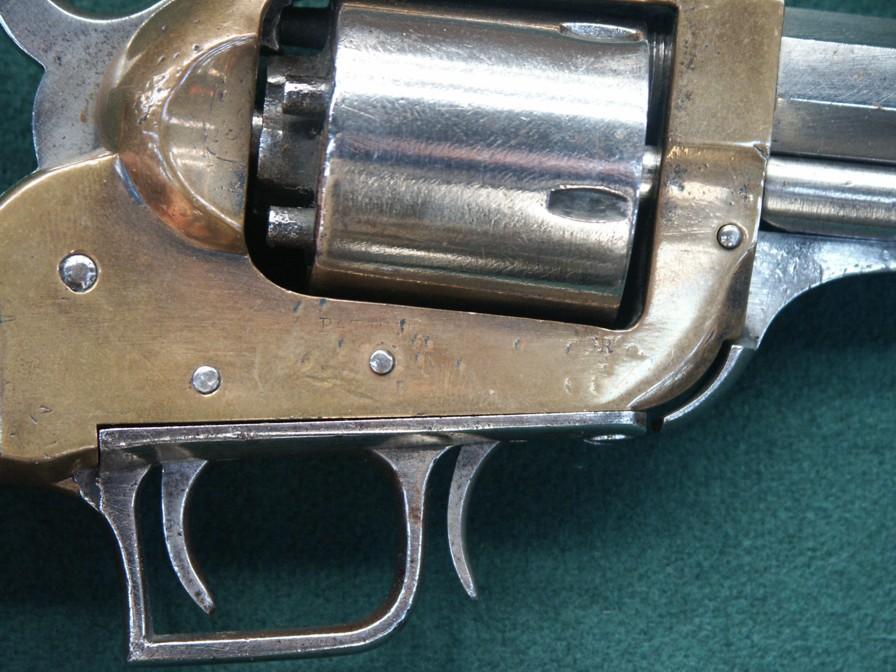 E. Whitney
Very Rare Whitney pocket model revolver, first type serial 31.
This one has a 4 screw frame. Only 250 ever made and most do not have an address on the frame. This one has it.
5 inch barrel is very sharp and has a bit of blue left. Exceptionally rare.
Photos Littlegun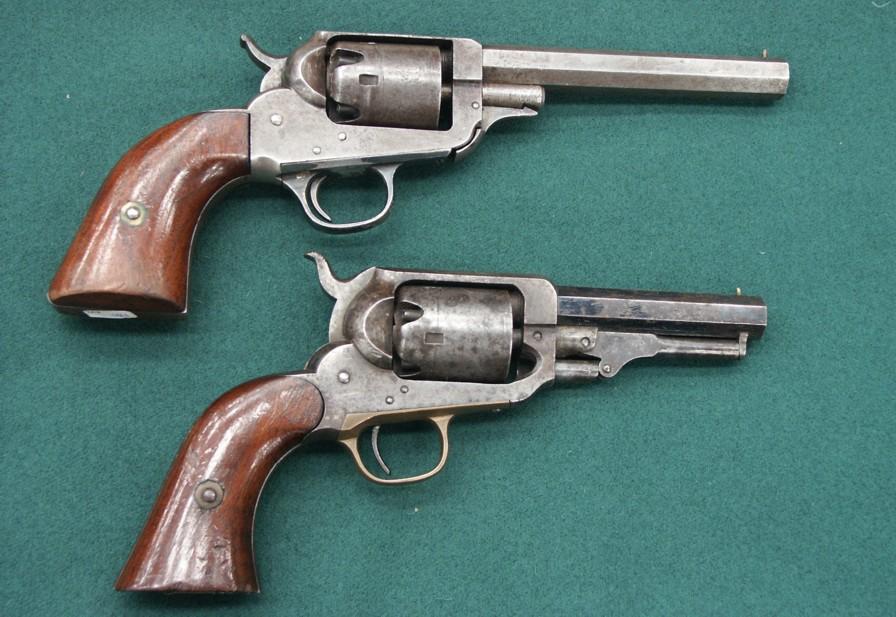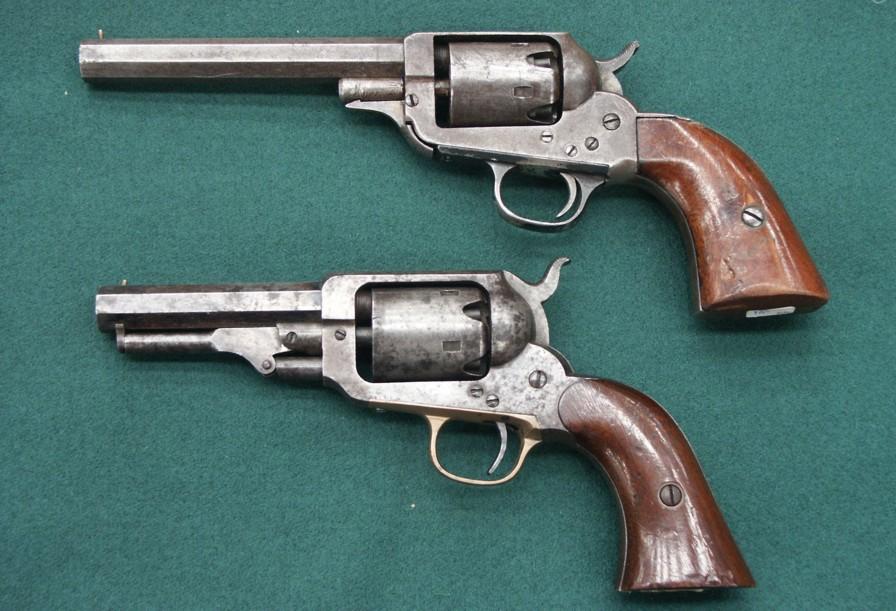 4 VIS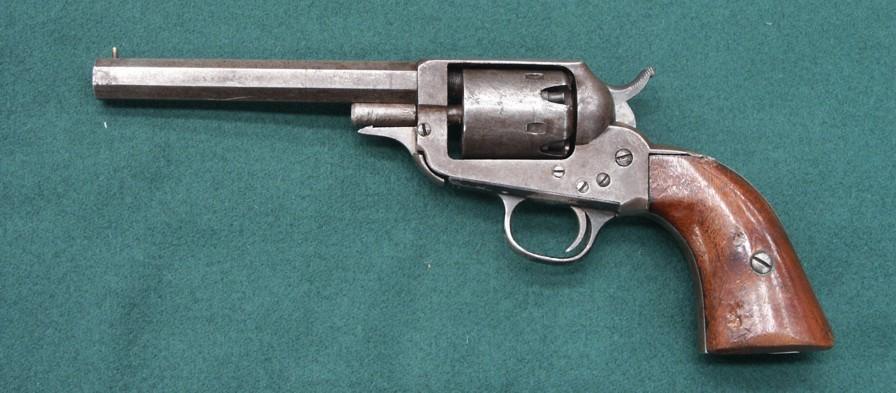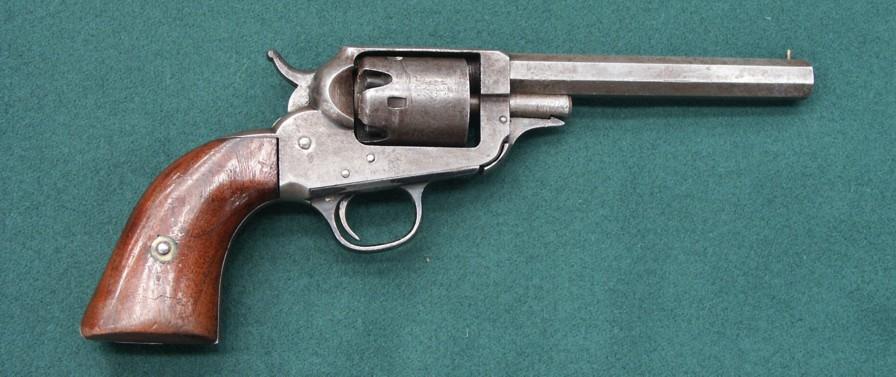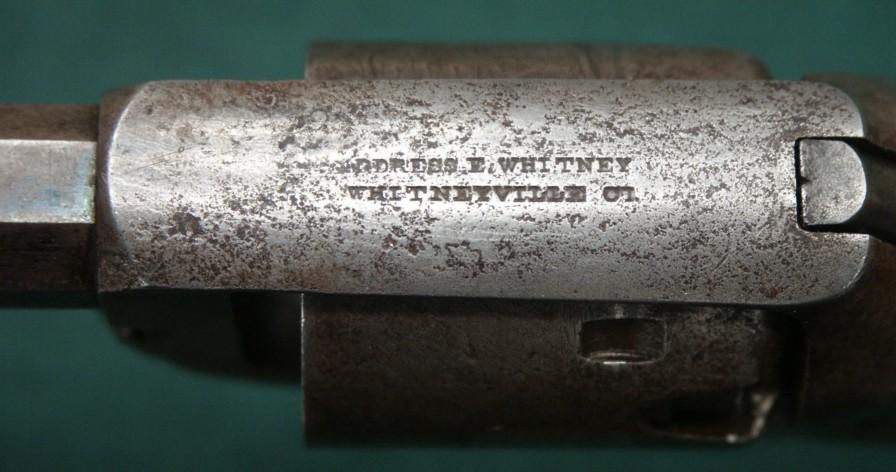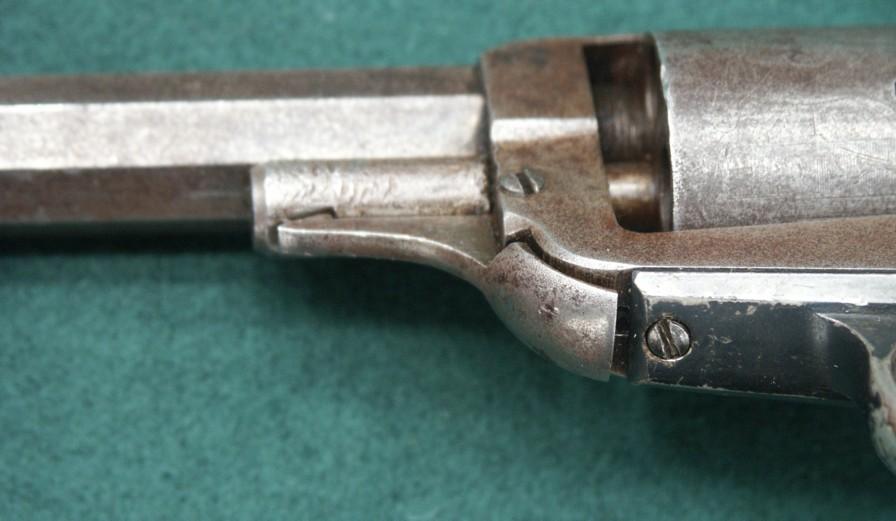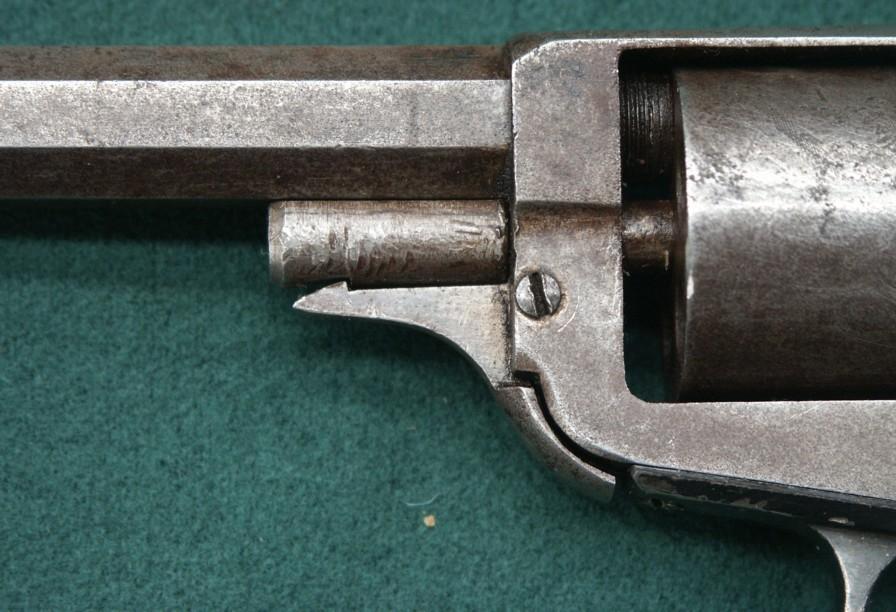 3 VIS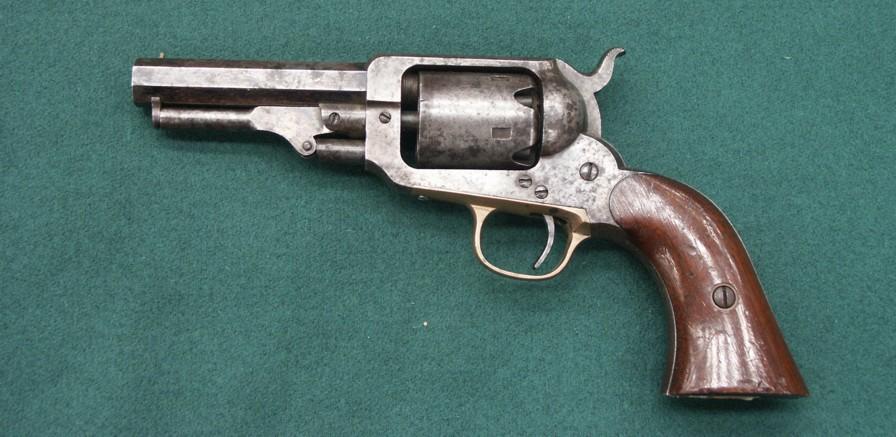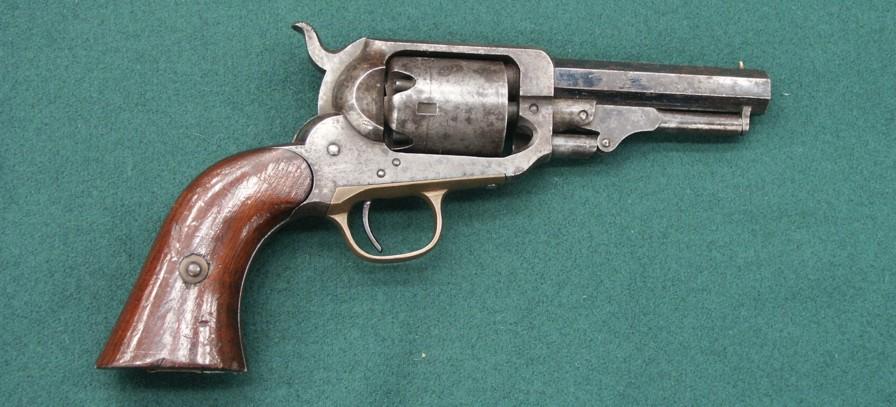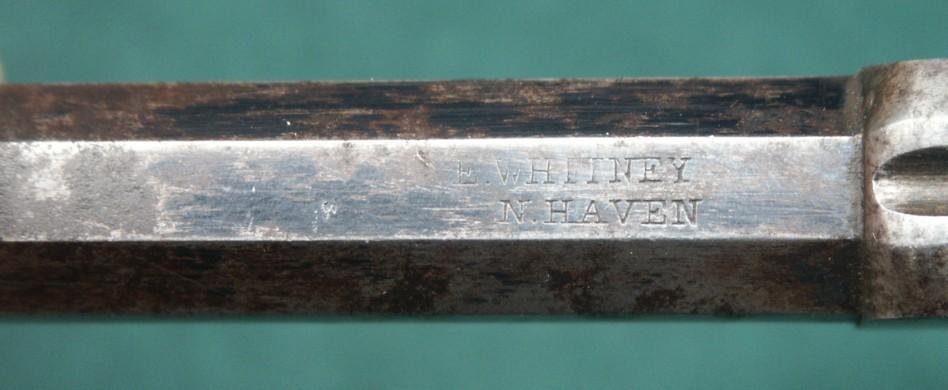 E Whitney
Whitney Two-Trigger Percussion Revolver:
.31 calibre 4" octagon barrel, none finish, walnut grips. Marked "E Whitney N. Haven CT" on top of barrel, "Patent Applied For" on right side of brass frame.
This five shot revolver with its hand revolved cylinder and no partitions between the nipples was obviously designed to evade Colt's basic revolver patent.
The cylinder, which is released for hand turning by pulling the trigger in front of the trigger-guard, is etched with bands and floral scrolls. It has been estimated that fewer than 1000 of these were made, but the alphanumeric system used for the serial numbers precludes the establishment of an exact figure.
Even though it predates the first model Pocket revolver, it has a heavier frame and more substantial contours.
The front sight is a brass post and the rear a notch in the nose of the hammer.
All metal parts retain a fine gray patina, and the brass frame retains a mellow aged patina.
Thanks to "CWSLAGLEANTIQUES" for the pictures