Armand à Paris
Flintlock pistol, probably of navy, end 18th, signed ARMAND à PARIS.
Length 31 cm
Eric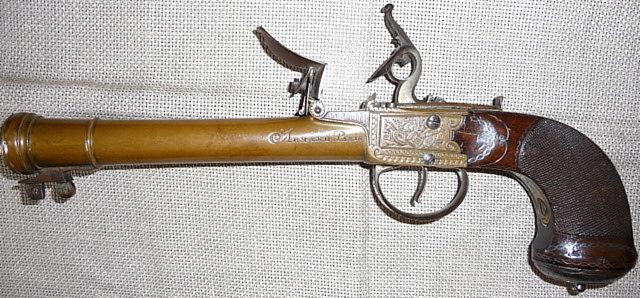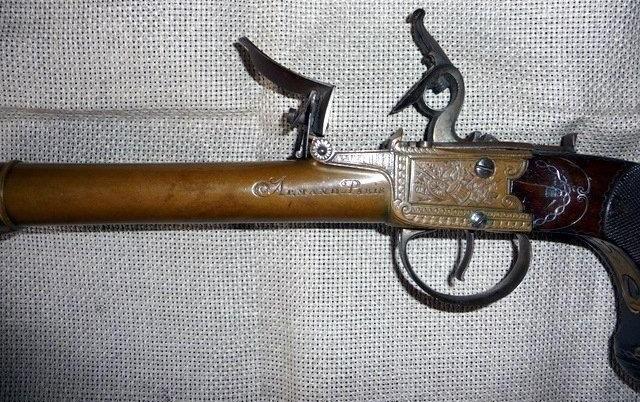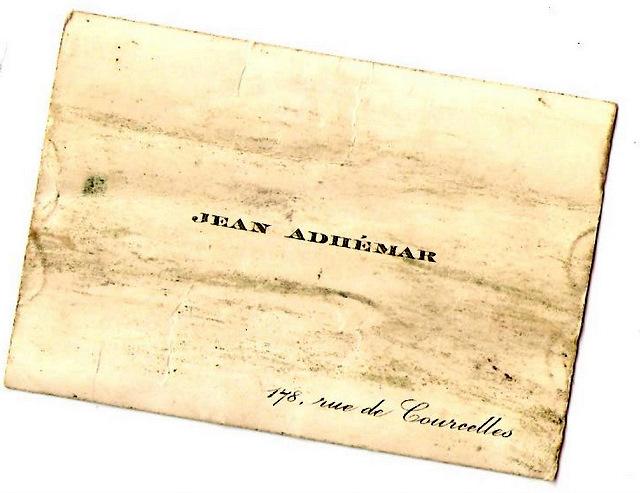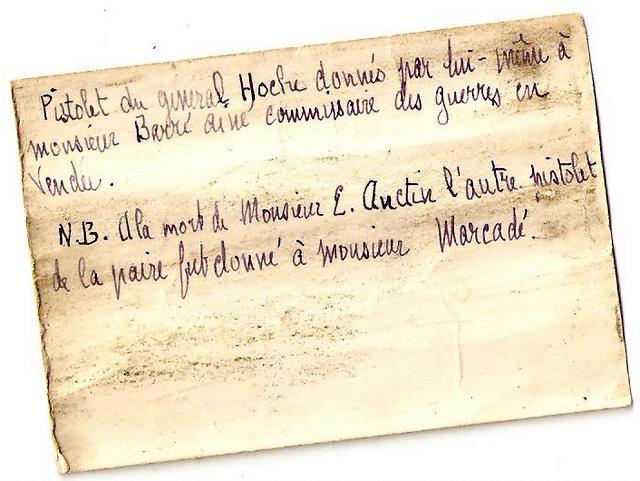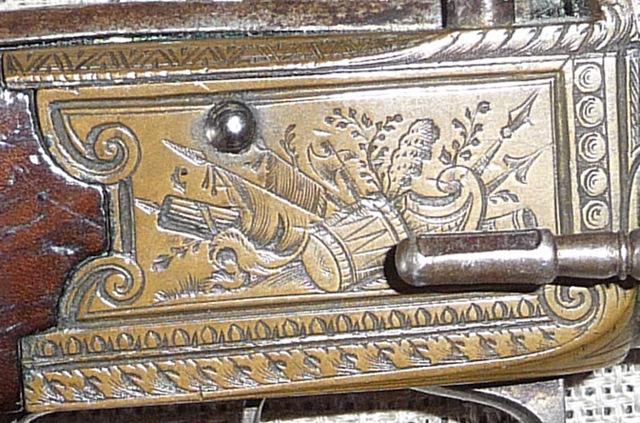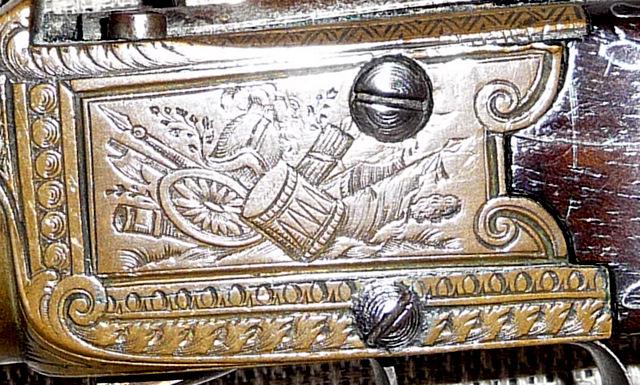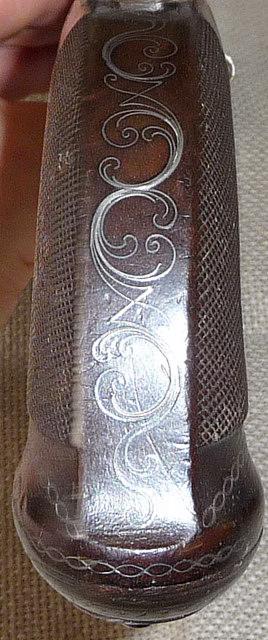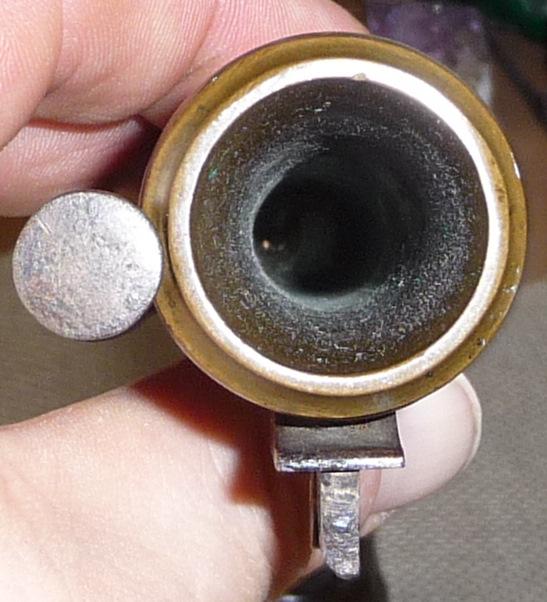 Armand à Paris
Luxurious boxlock pistol (the must of progress since 1777!) known as "with Scottish"; model with launching bayonet, alas disappeared, usually used by the naval officers. Superb balance in spite of its 930 G, it is a weapon also made to be useful. Rod in pennon.
The very old chart found in the gun teaches us the historical source from this object of the end from 18th - Notch was 21 years old in 1789. It is separated from its twin in the pair since more than one century: opinion with the really good sleuths… While waiting, it deserved well a restoration in the rules.
Frédéric FA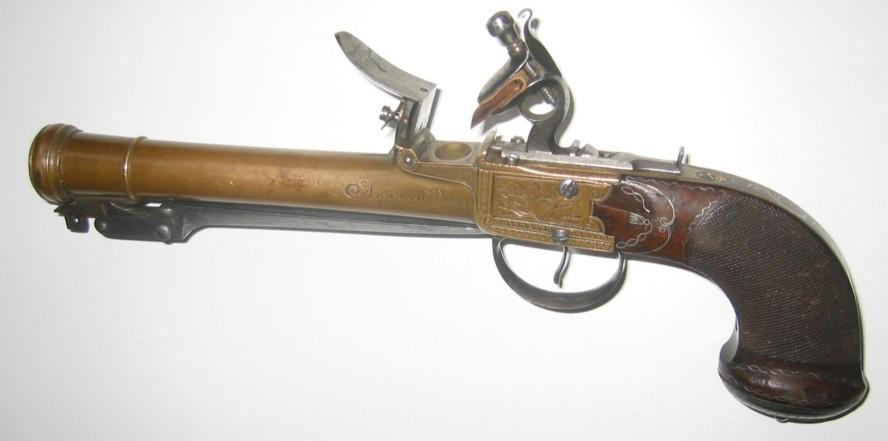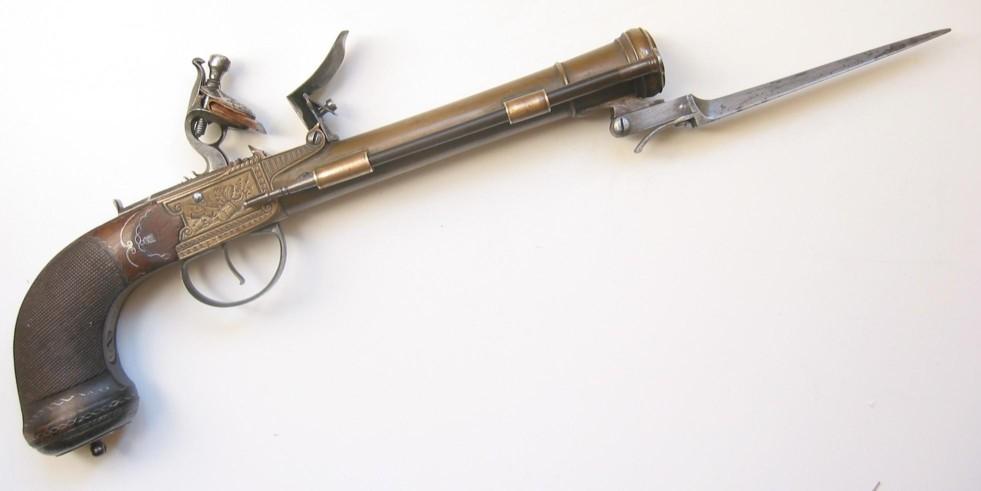 Armand
A very early extremely high quality 16 bore from the 1830's or 40's.
Gold inlaid with very fine engraving on all metal surfaces.
Rossette and leaves perfectly engraved on the exhibition grade French burl walnut stock.
An engraved trap door in the butt with no accruements present. Rib is script engraved Armand of Paris.