Bergeron
This weapon is a little particular, indeed the opening of the key under the trigger guard arms the two hammers at the same time.
Safety also is particular: it does not block the triggers, but interpose with the hammers in the event of inopportune departure after approximately 5 millimetres of race. The reopening of the key brings back safety in position then "shooting" and rearms the system.
Only markings, except the traditional punches of St Etienne, are letters BB in an oval with 3 intersected bayonets.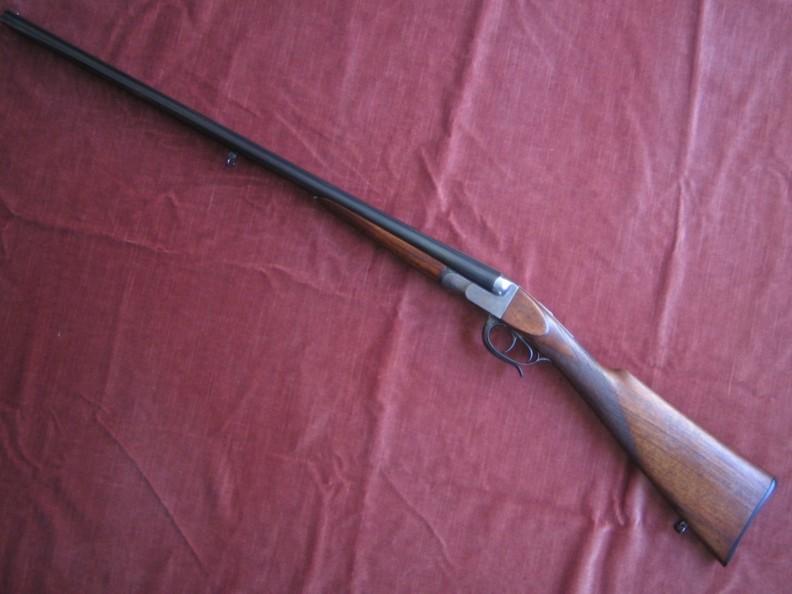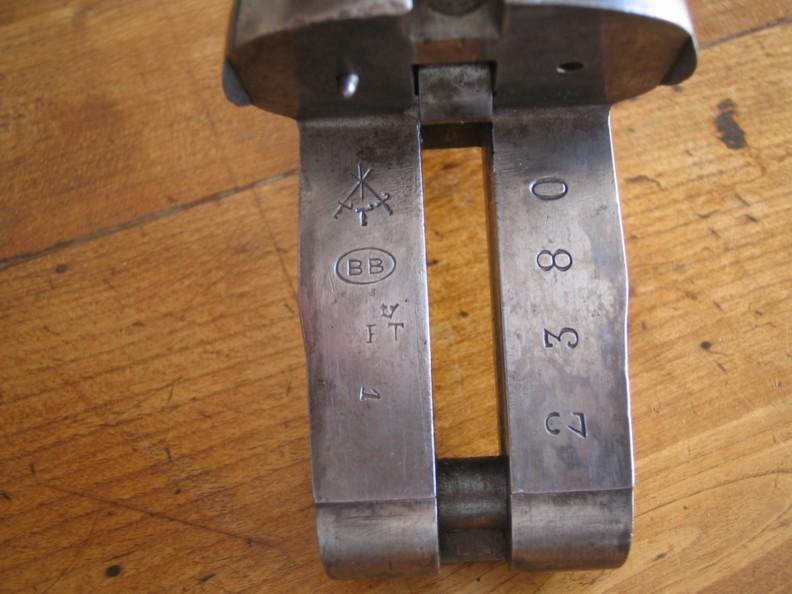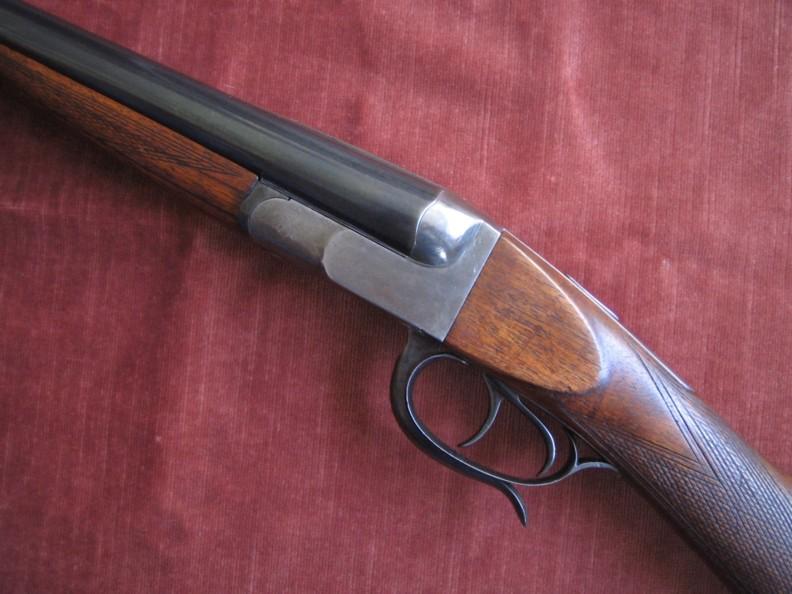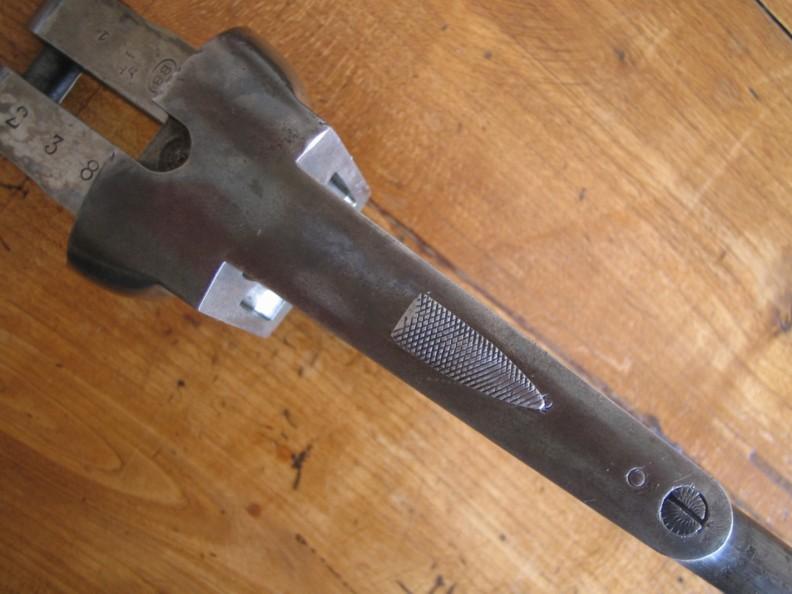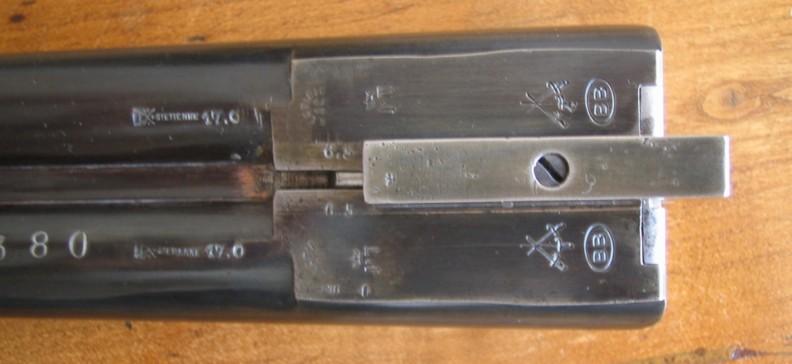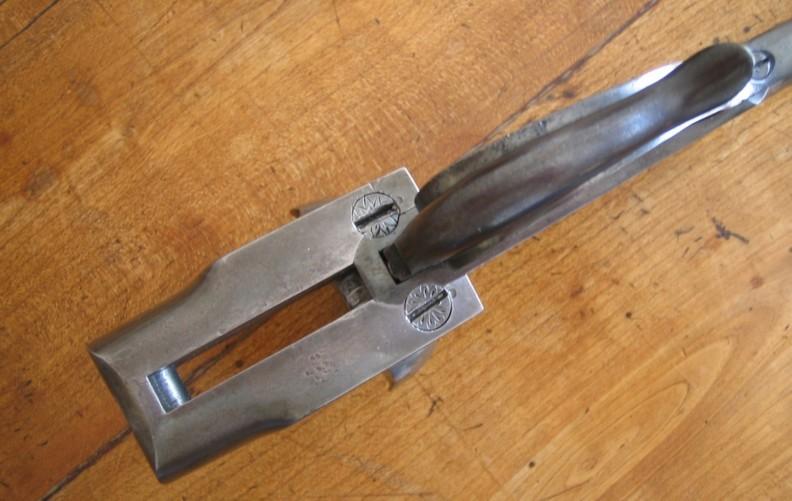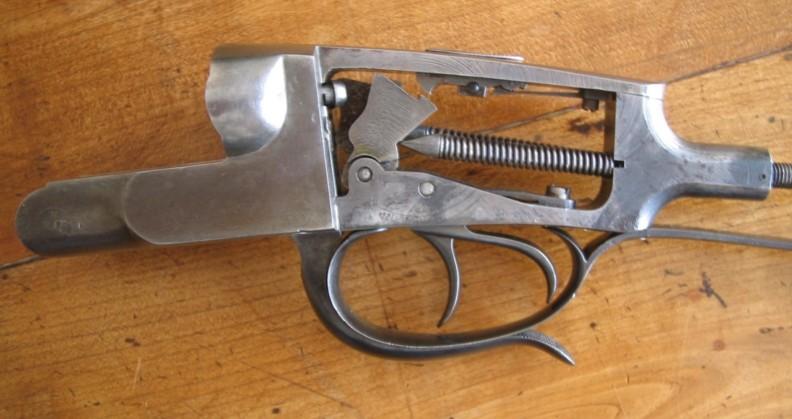 Bergeron -Le Steph
Characteristics
Manufacturer: Bergeron in Saint-Etienne
Overall length: 110mm
Overall height: 74mm
Length of the gun: 50.8mm
Thickness on the mobile breech: 17.3 mm
Thickness on the grips: 16mm
Weight: 348 gr.
Caliber: 6.35 Browning or .25A.C.P
Stripes: 6 on the left.
Capacity of the magazine: 6 cartridges
Markings: "Le STEPH" CAL. 6.35 Breveté S.G.D.G ST ETIENNE.
A monogram, representing three daggers surmounting the initial B.B in an oval, follows this inscription.
The initial B.B in an oval are also visible on the charger.
Note: it agrees Steph, but this model "all steel", one nowhere does not find it in the books.
To supplement, I add that this weapon was introduced about 1923 and was manufactured at a rate of approximately 1000 pieces/year until the beginning of the WWII. Also sold under mark BOREL and in version luxate, completion nickelled and engraved, under the mark C-A-S-E.
The first name of Bergeron is Louis.
6 stripes on the left. In an oval initial surmounted BB of 3 daggers.
The carcass handle is provided with a plate on covering, left side, giving access to the mechanism of relaxation.
HPH