BOUTET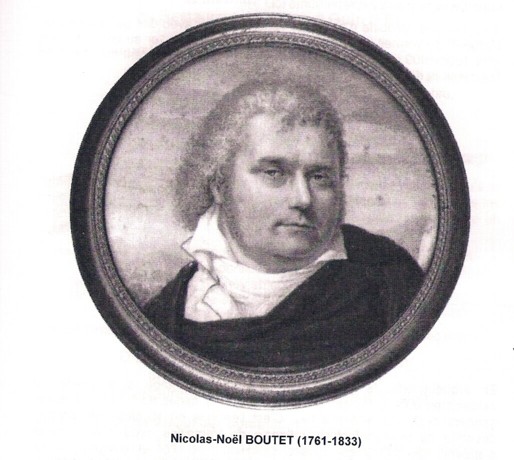 RARE BOUTET a VERSAILLES NAPOLEONIC ERA SHOTGUN:
Converted to percussion at some time. 47 inch overall length. 30 1/2 inch damascus barrels. 20 gauge caliber. Lock plates faintly marked "Boutet Directeur Artiste" on one side and "Manuf A Versailles" on the other. An authentic "Nicholas Noel Boutet" piece.
Photographs friendly authorized by Antiquefirearms.com with my grateful thanks.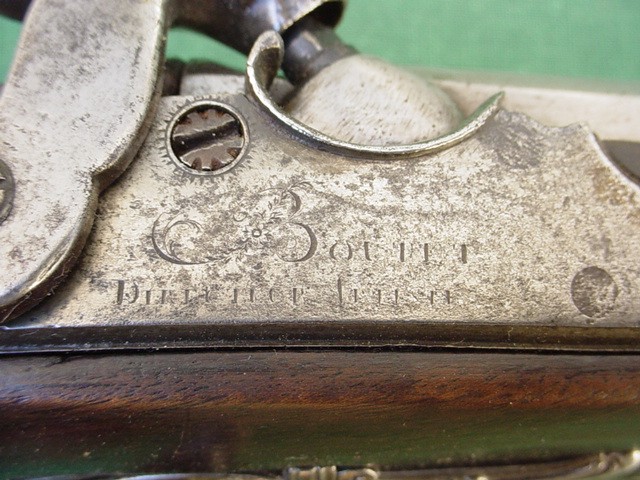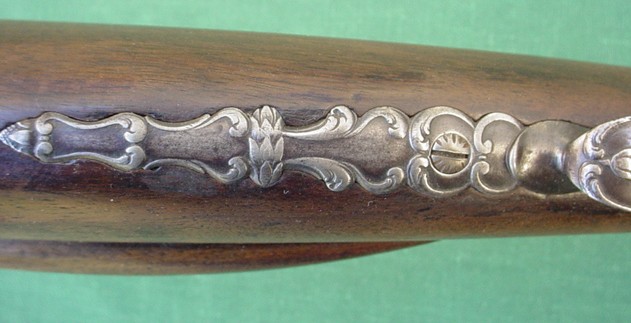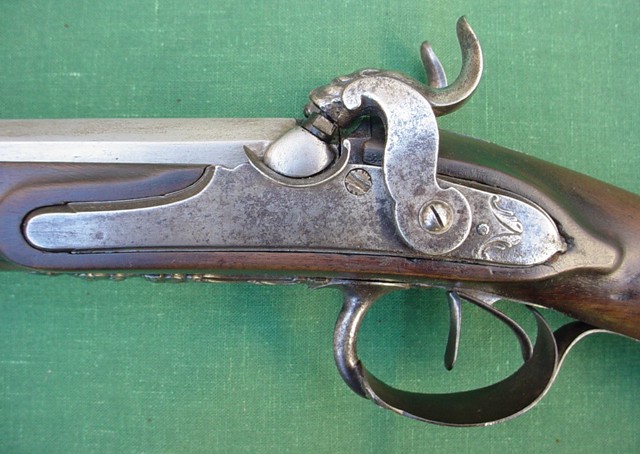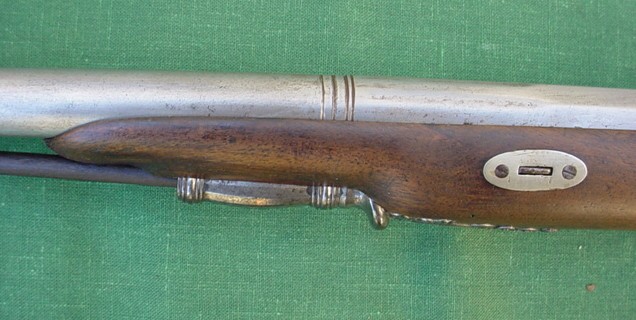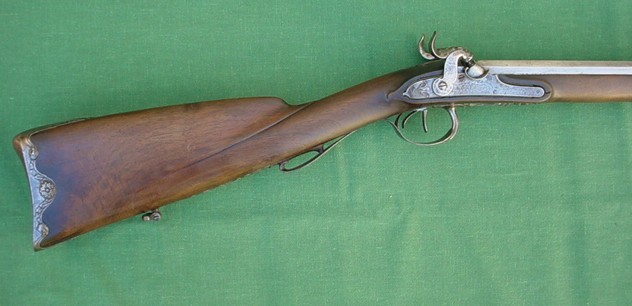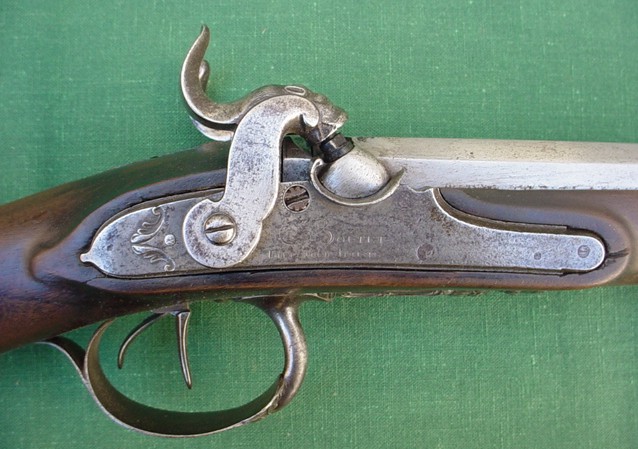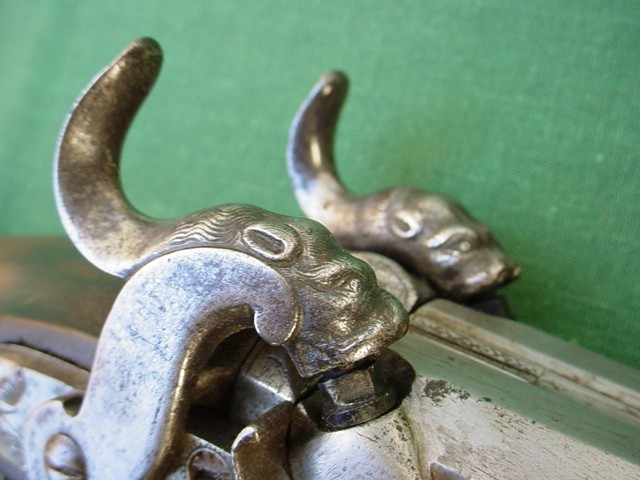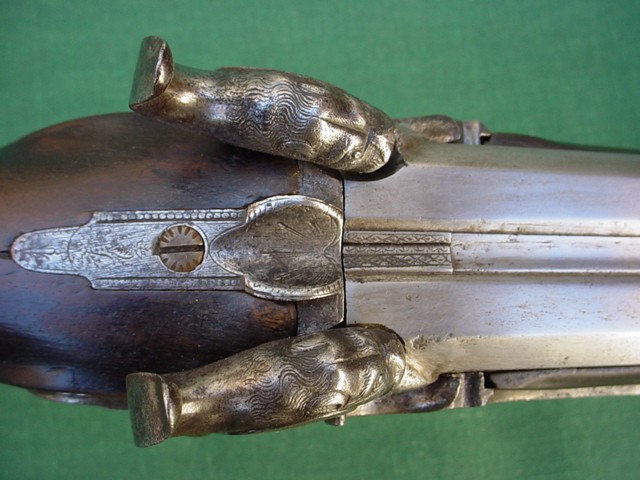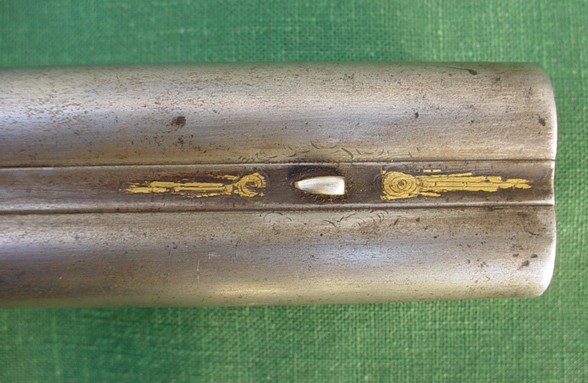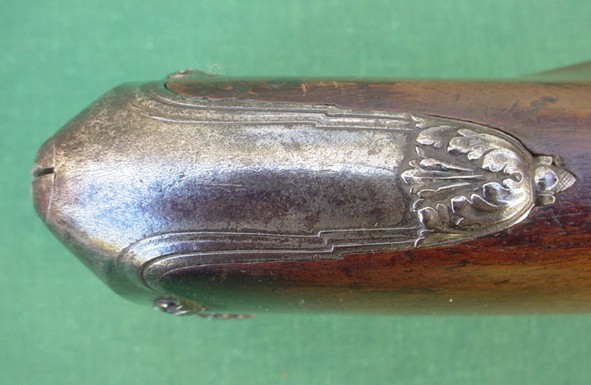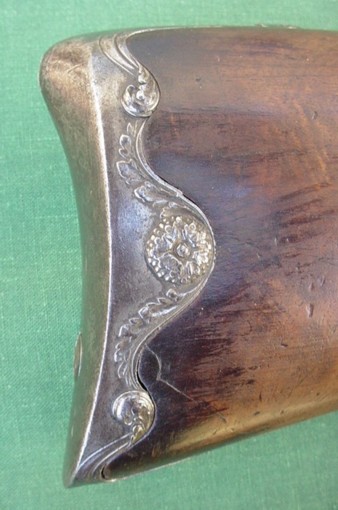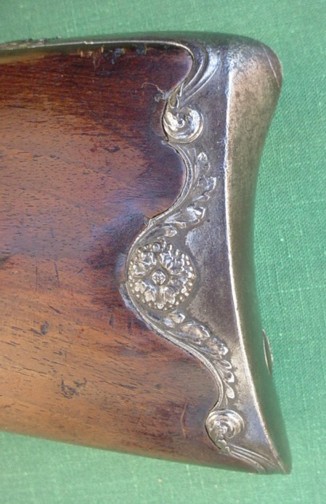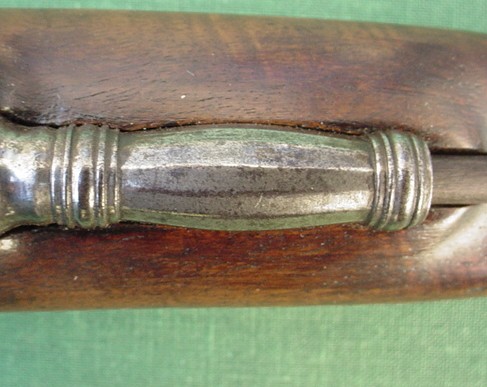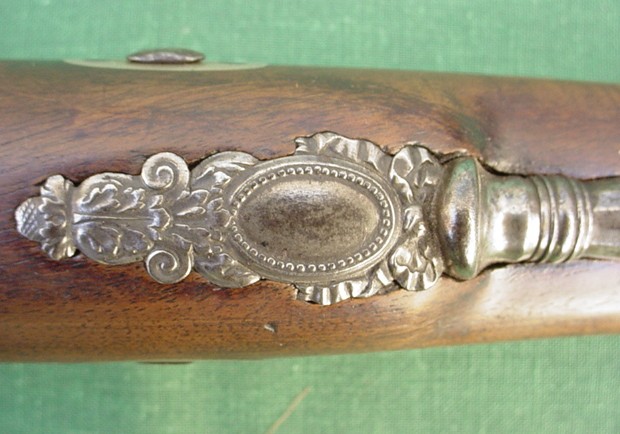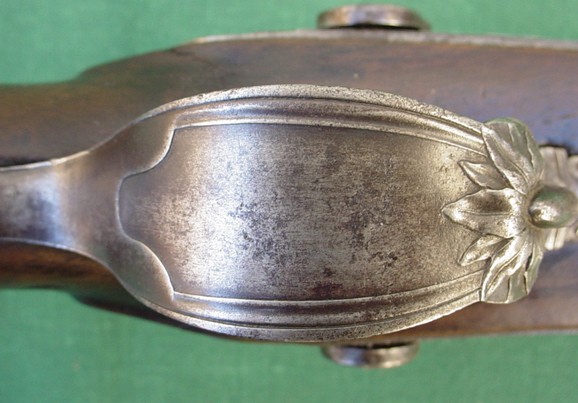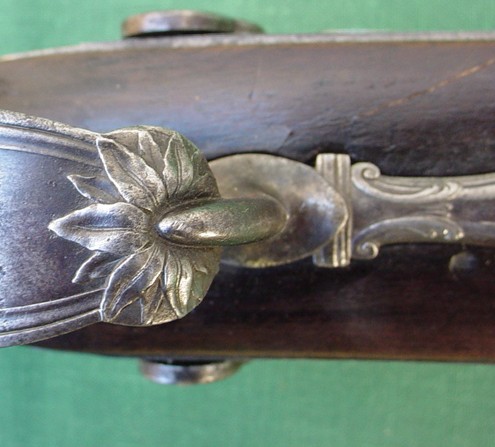 Boutet
Splendid shotgun to 2 guns signed of Boutet, directing artist, manufacture of Versailles decorated with gold, trimmings out of iron finely engraved in relief, stick in walnut of Grenoble.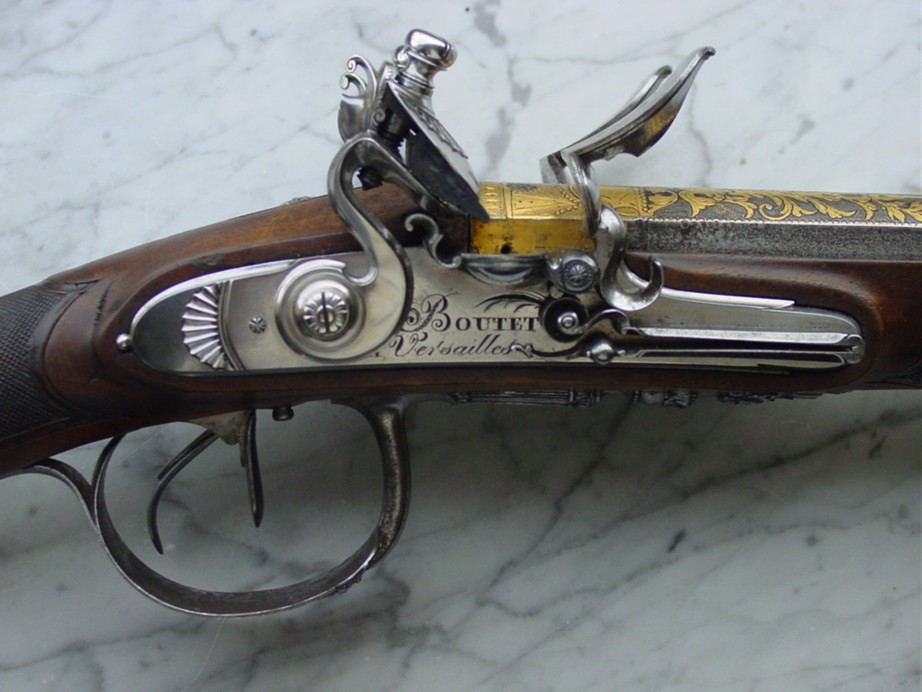 BOUTET, Støckel: "Nicolas Noël Boutet, Versailles, 1761 - 1833 "Arquebusier de sa Majesté", gun maker for the king, specialist in producing luxury guns. A pair of flintlock pistols with 7½" octagonal barrels with inscription "Boutet Directeur & Artiste", three master stamps and gold decoration near breech, the lock with MANUFACTURE VERSAILLES", all steel furniture with different motifs engraved.
Noël Boutet
Many thanks to the "ROYAL ARMY MUSEUM" Bruxelles for the pictures.
Photos Littlegun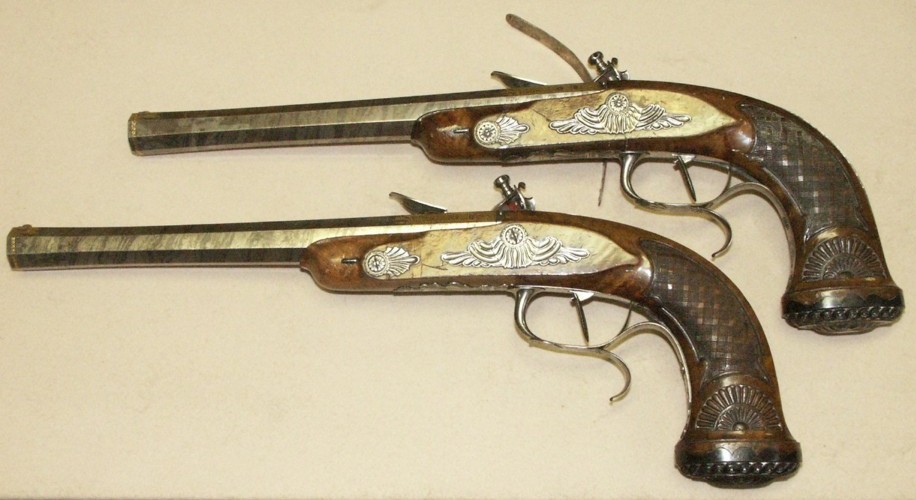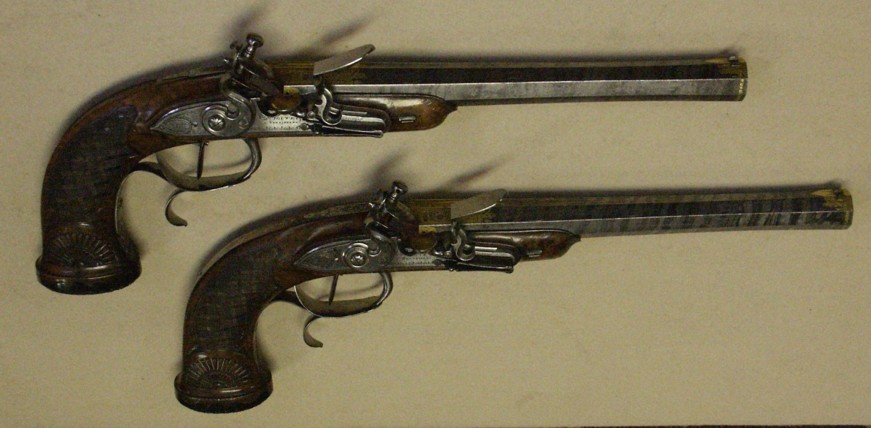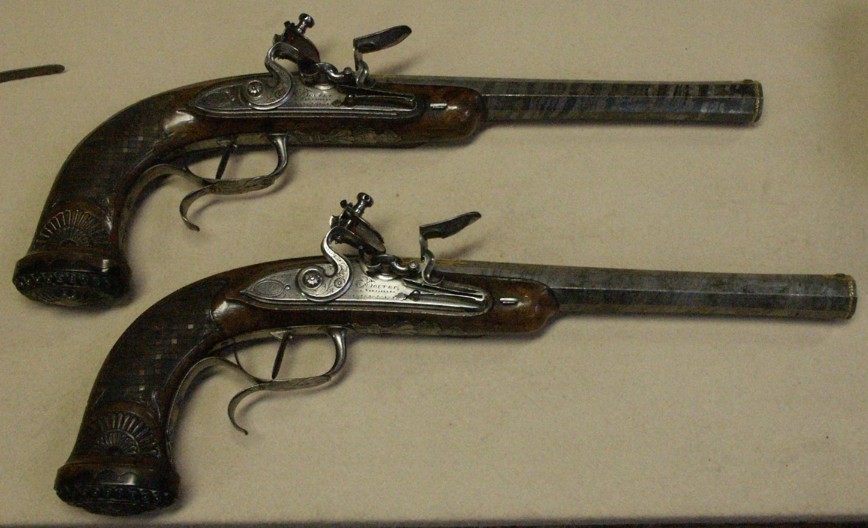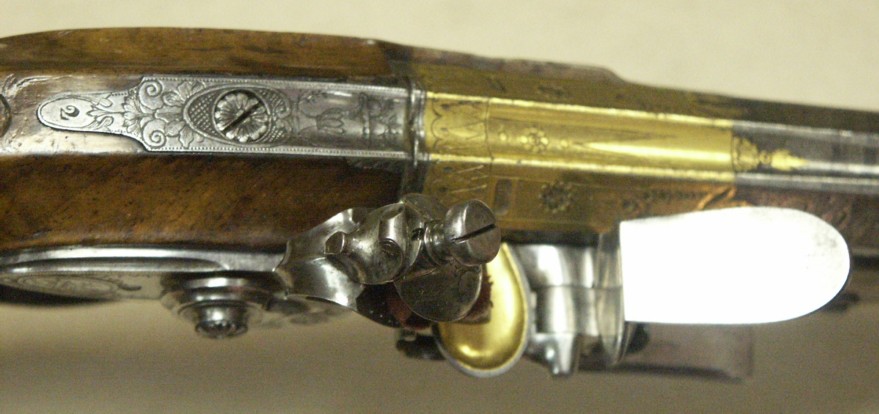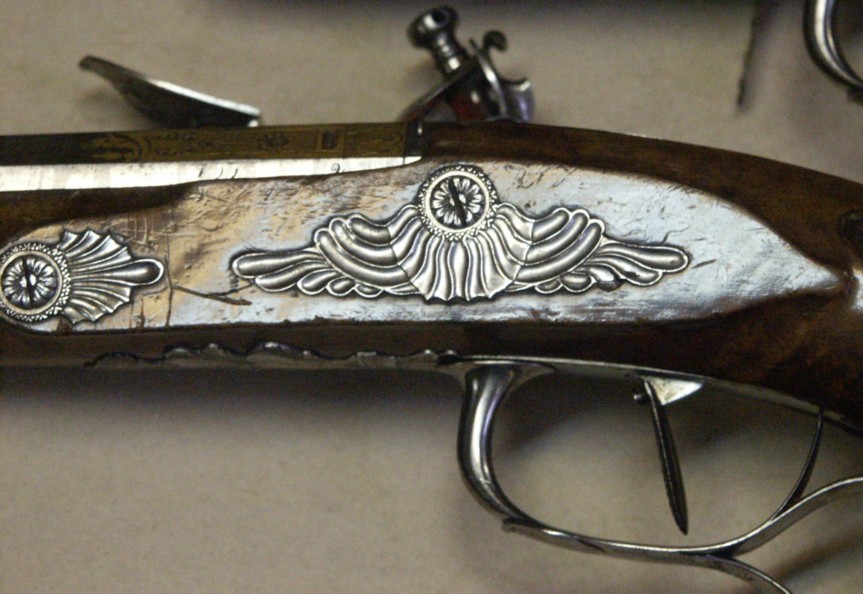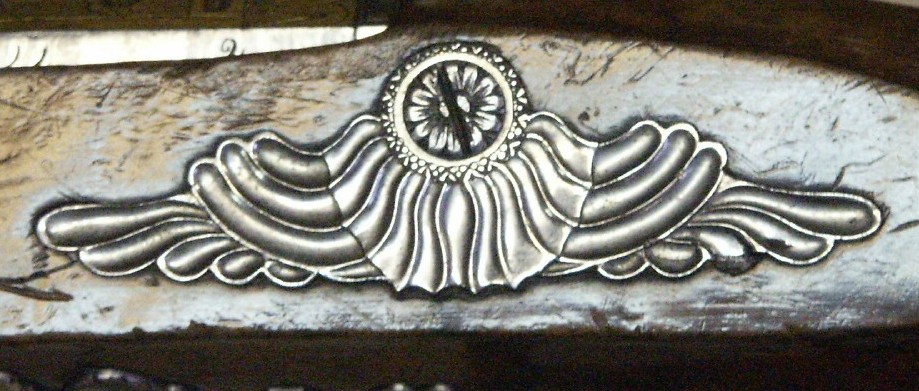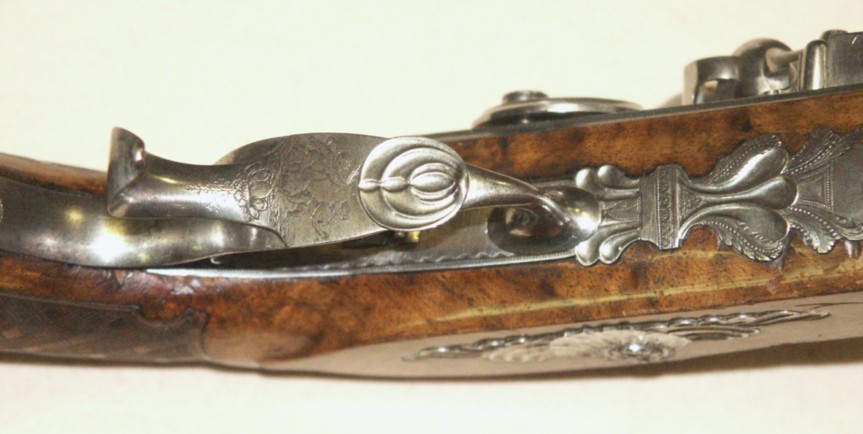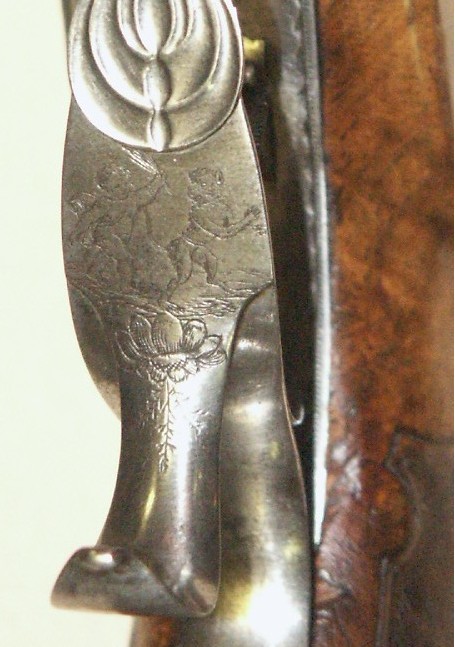 Plate in silver unfortunately damaged at the time of a robbery to the museum!!

We can read : Le premier consul.( The first consul)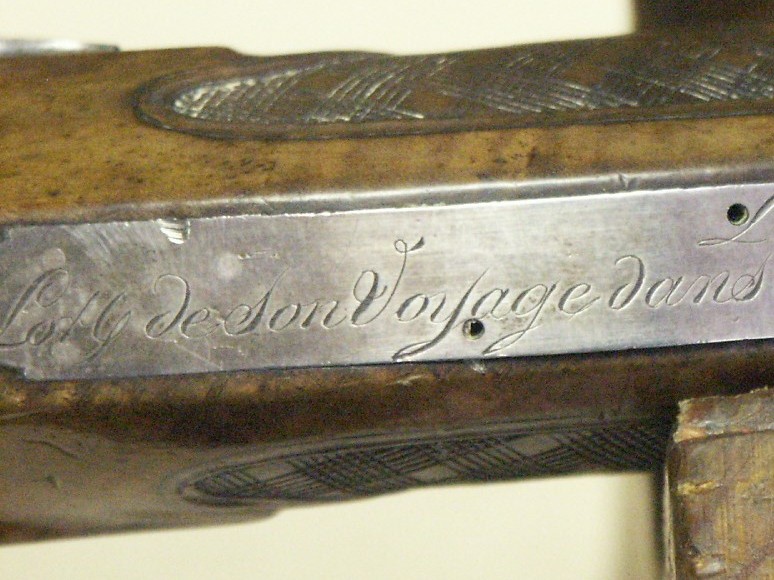 Lors de son voyage dans (At the time of its voyage in)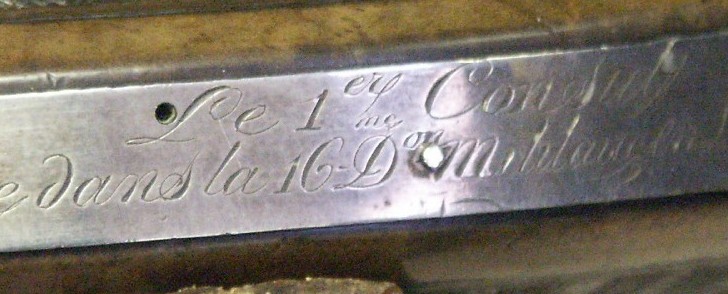 la 16ième garnison militaire (the 16th military garrison)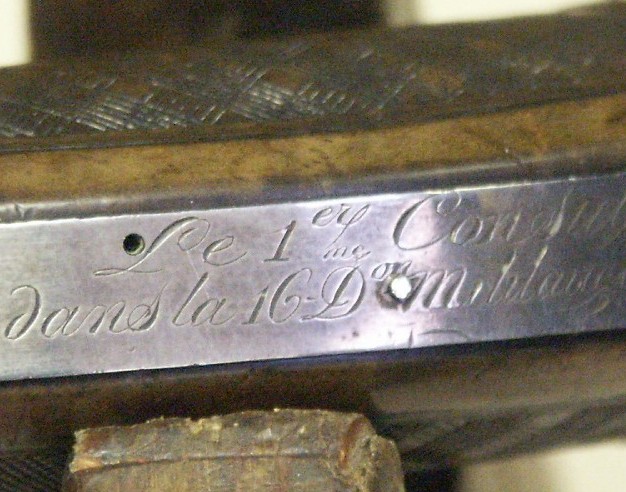 en l'an 11, au Général Vandamme. (in the year 11, to the General Vandamme)