Manufacture Nationale de Chatellerault
The pistol 1833 was manufactured by the Manufacture of Châtellerault:
- royal until the revolution of 1848,
- national under the republic which followed,
- imperial after December 2, 1852, beginning of the second empire of Napoleon III.
This specimen is well 2nd model, the date is coherent with MRE. Nle. and the letters MN struck on the right of the barrel under 1851.
"VI" that one finds a little everywhere, the rather coarse one, is in fact the mark of assembly by the arms manufacturer of the parts made in small series, and adjusted with the hand, to find itself there with the assembly of the weapon.
This weapon has well the Damas barrel of the 2nd model, as lock it round, the military standard hammer… to see Boudriot.
Housing in the grips contained the "dosette" with powder, the car-balls or a chimney of replacement.
Cordially, FFA (France)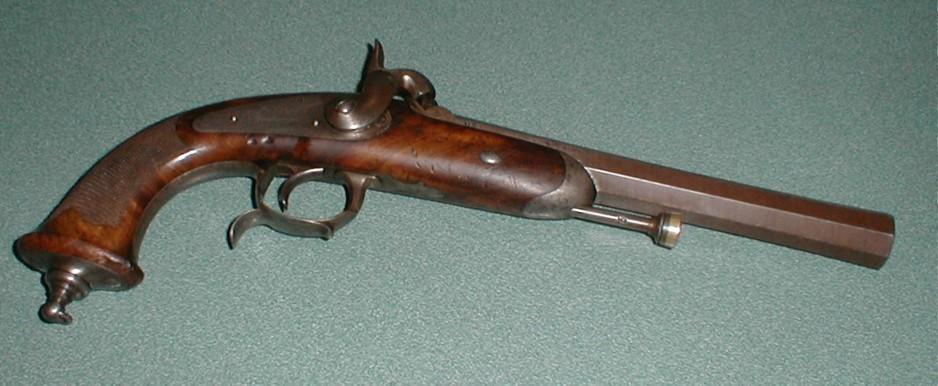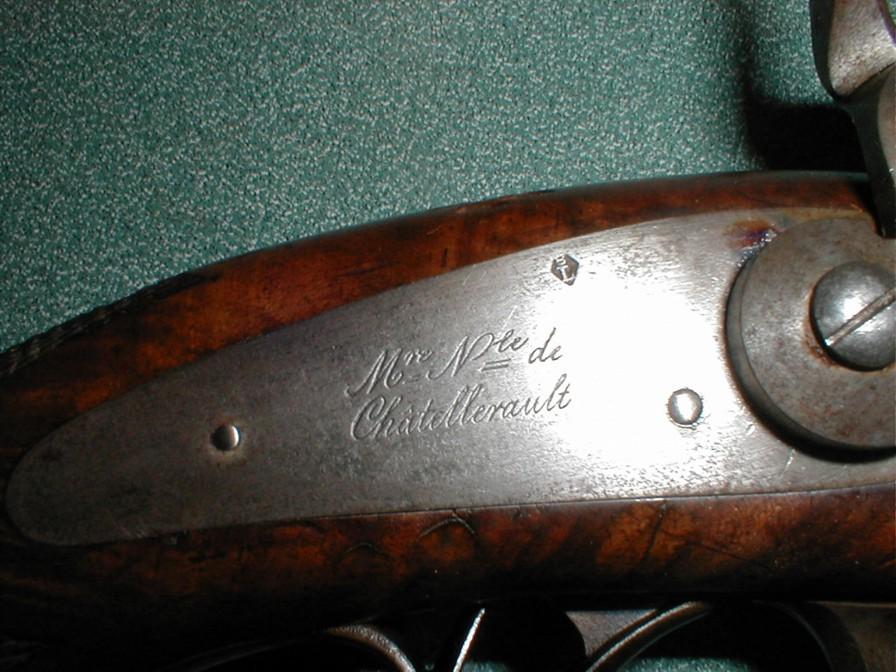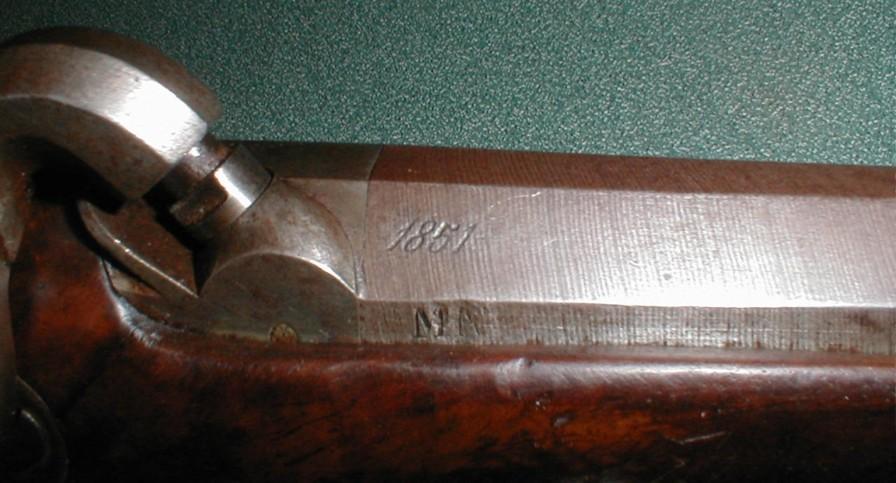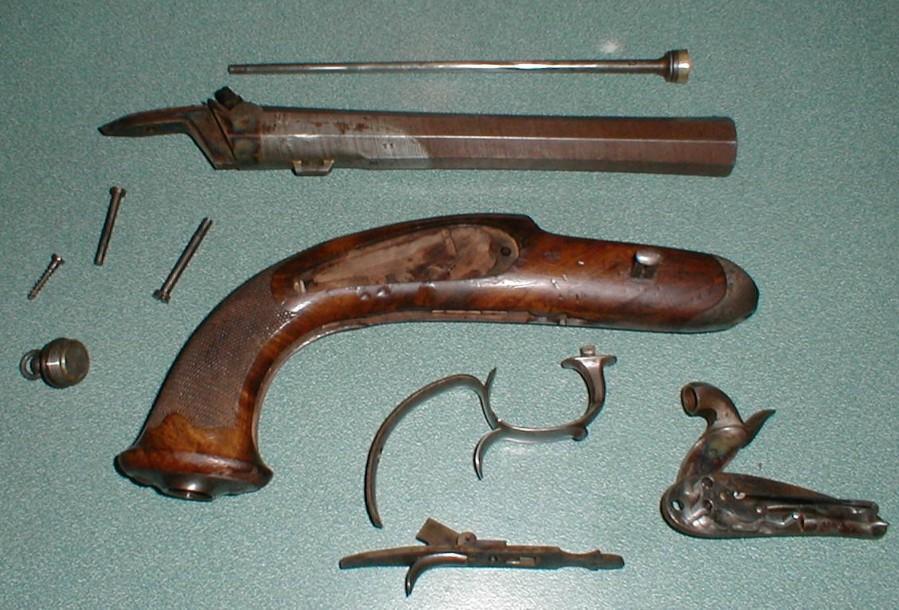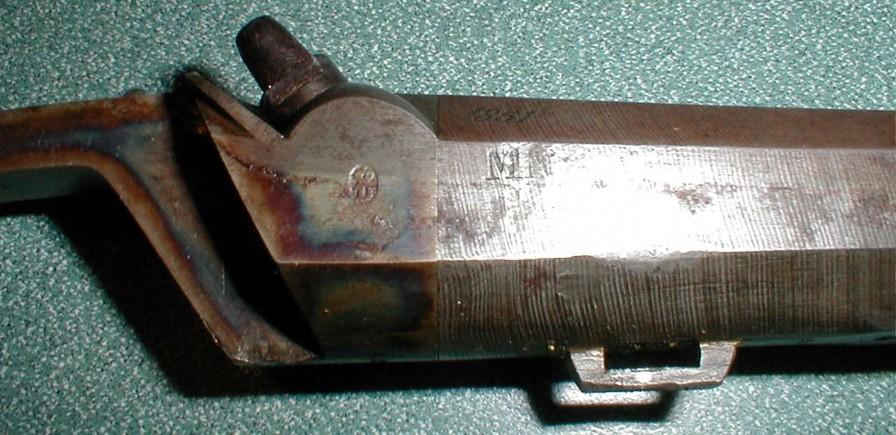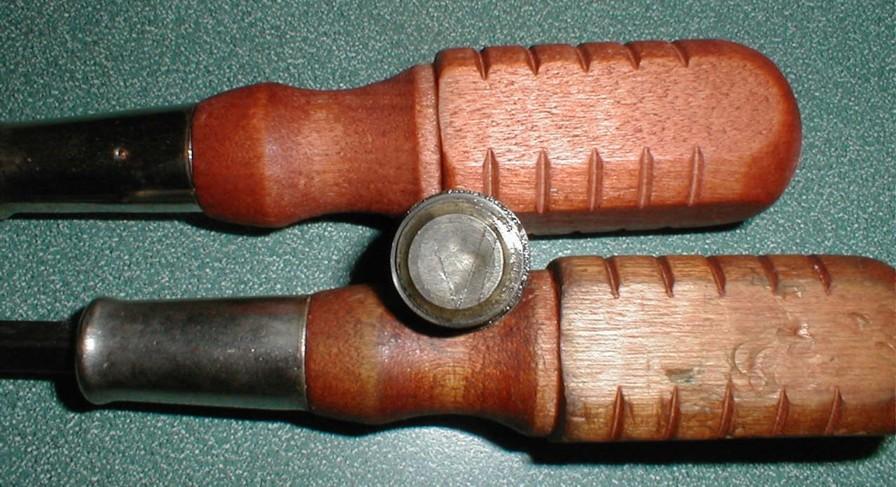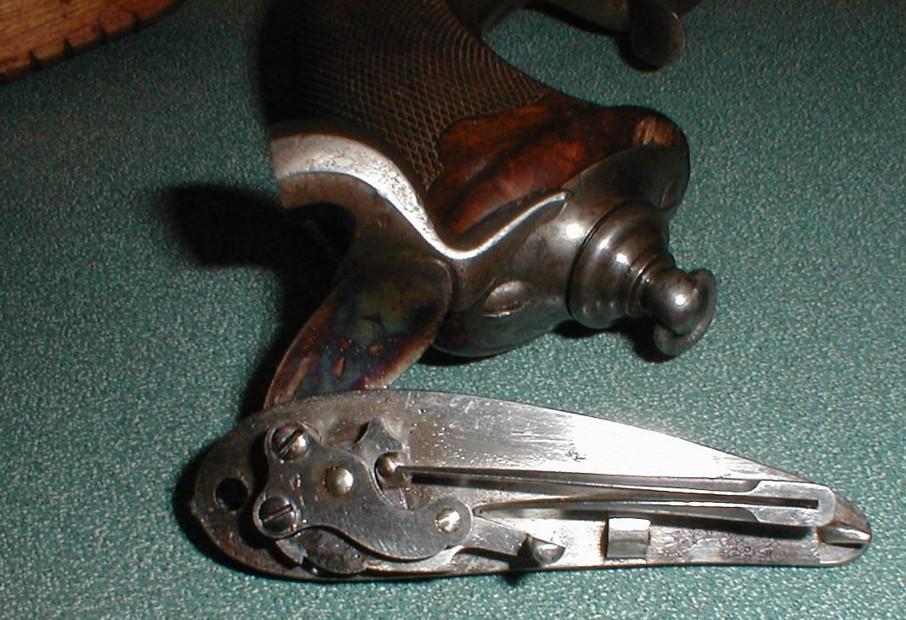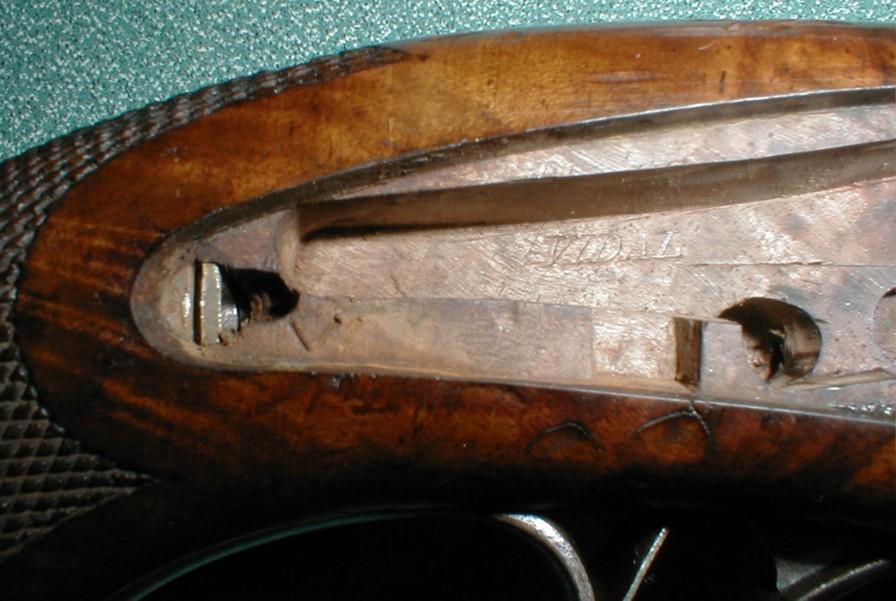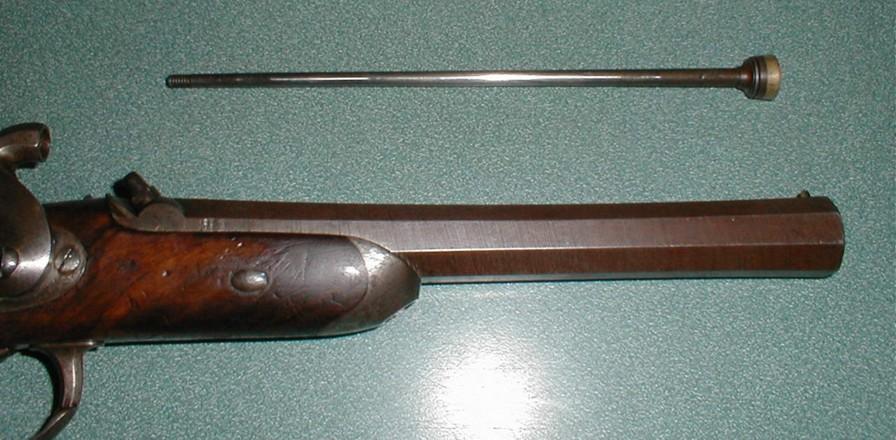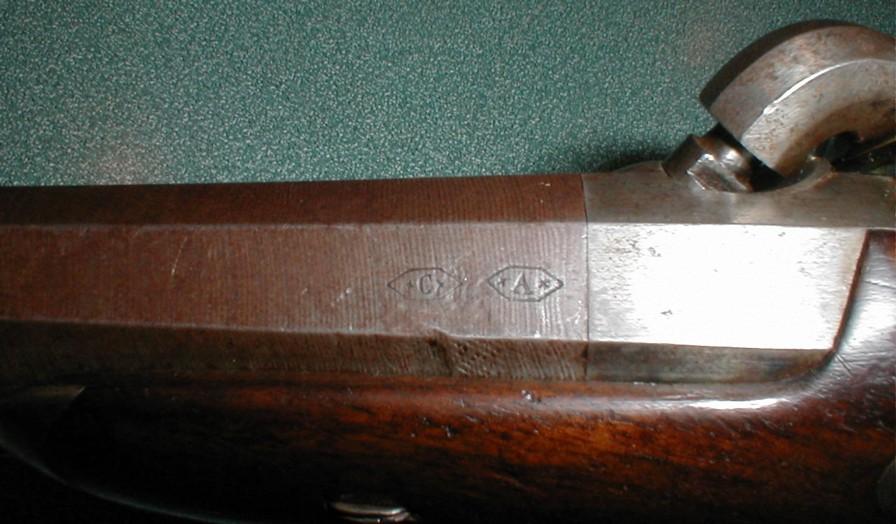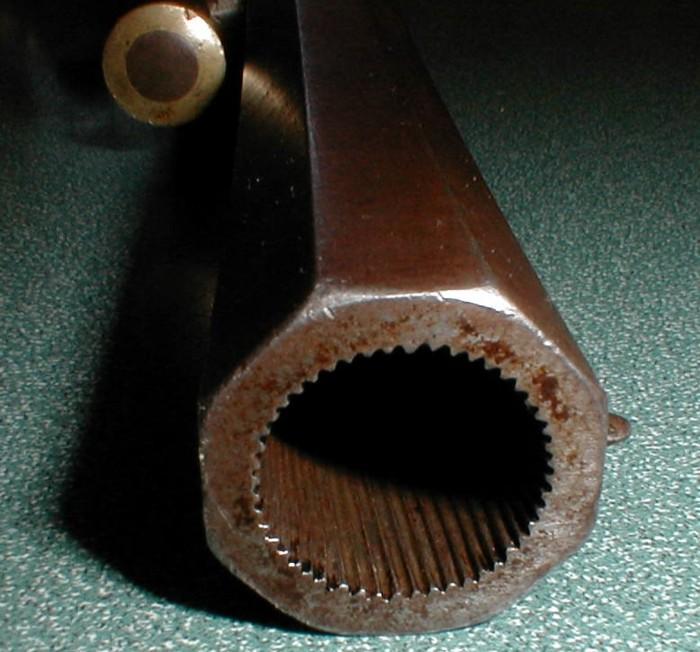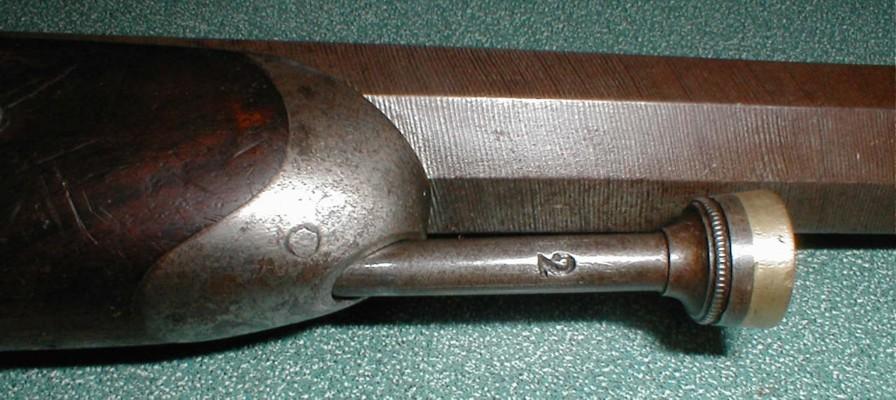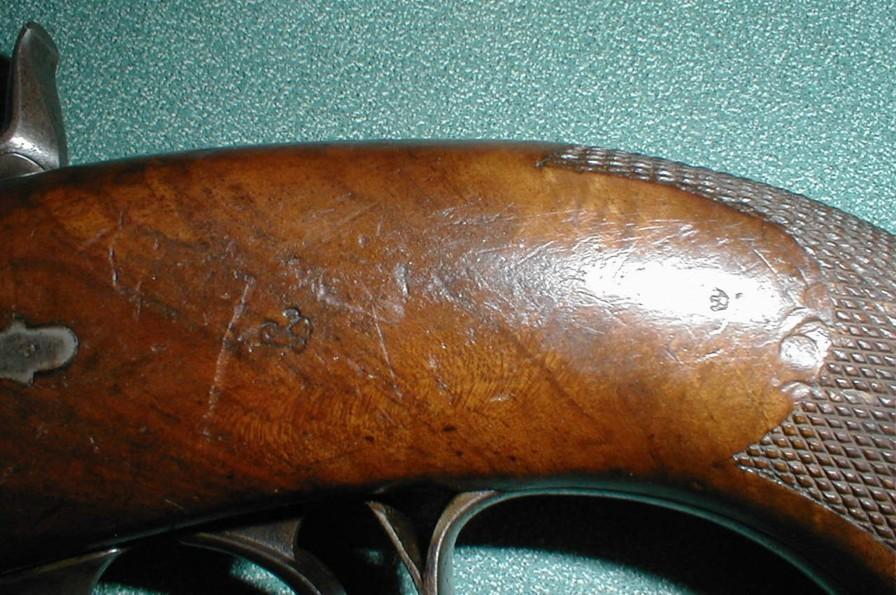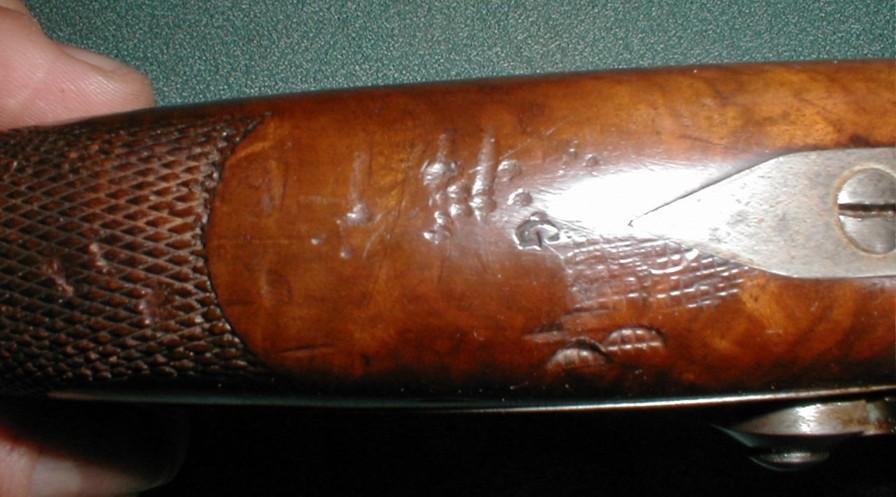 Nothing of surprising so that this pistol of officer model 1833, manufactured in 1851 is marked "Manufacture Nationale" (national manufacture). Louis Napoleon Bonaparte was on elected president of the Republic December 10, 1848 and was made only proclaim emperor on December 2, 1851. Between 1848 and 1852, France was a Republic. So manufactures were "national" (MN). It is only since 1852 until 1870 that our country became again an Empire and that manufactures (Re) became "imperial" before becoming again "national" in 1871.
The name marked on wood is undoubtedly that of the craftsman who provided the stock or carried out the setting in wood (manufactures under treated the manufacture of certain parts of weapons with the craftsmen of their area). I don't know the significance of the punches which one perhaps finds inside certain parts mark indeed the identity of subcontractors. The punches of controllers are rather outside and in general comprise one or two letters inside a geometrical figure.
The apparent differences between first and second model relate to the shape of the hammer and the drawing of the Damas of the barrel. Herewith some photographs showing one 1833 first model (marked Royal manufacture thus manufactured before 1848) and a second model marked Imperial manufacture.
It is a little all the French history which reflects itself through lawful lock markings.
The lock of the second model moreover is marked "G.d' Amouroux". I suppose that it was about the name of the officer owner of this pistol or rather of the pair of pisotls, since these weapons went by two.
Sincerely.
Luc (France)
Model 1833 officier 1st et 2nd type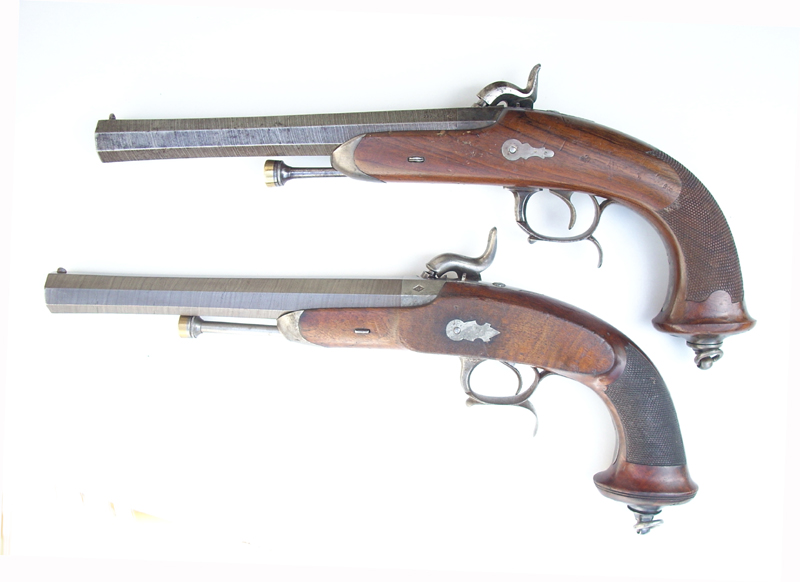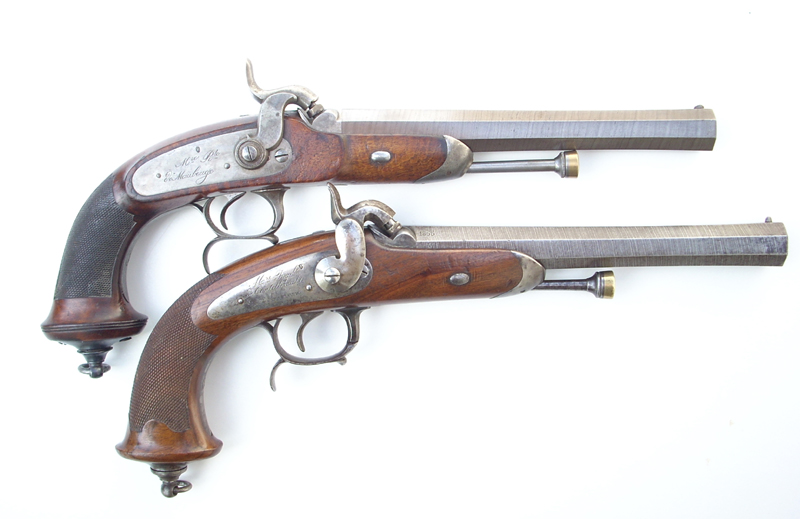 Model 1833 officier 1st type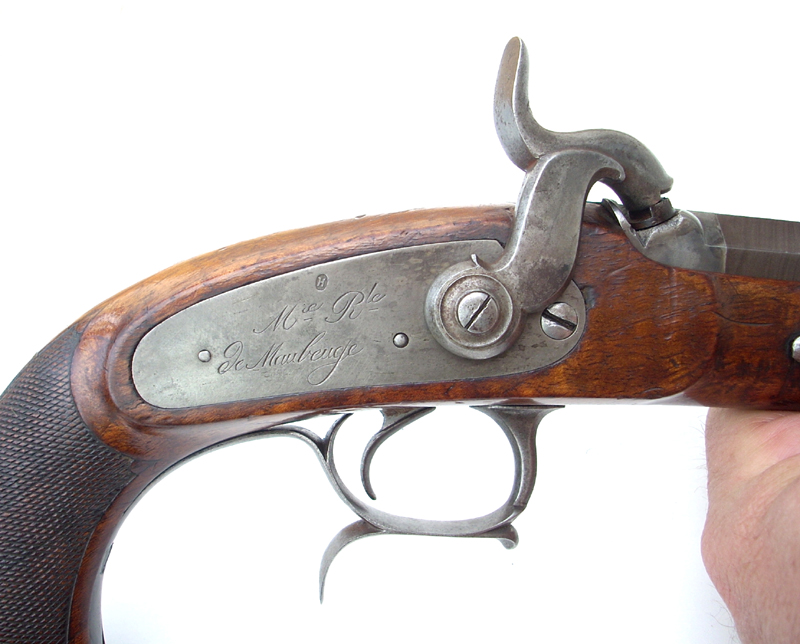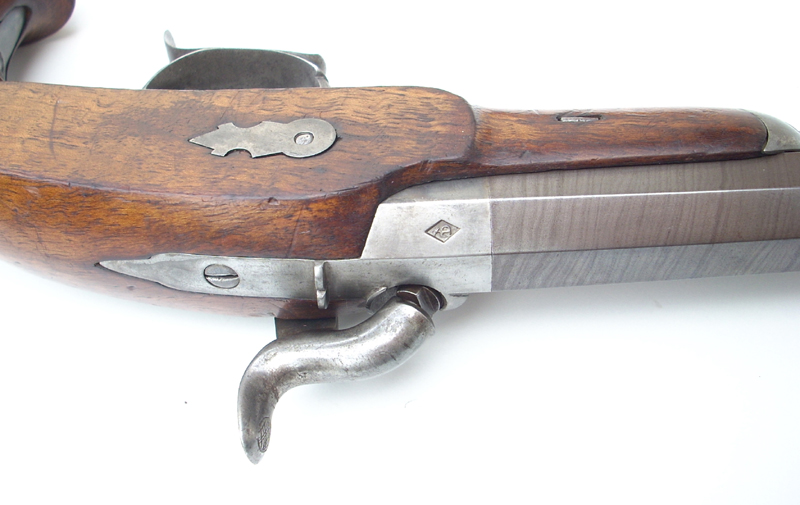 Model 1833 officier 2nd type