JARRE Bte. SGDG
Støckel: "J. Jarre received 1859-1862 various patents for harmonica pistols, 28 bd Poissonnière, Paris."
6 and /or 10-shot harmonica pistol, cal. 7mm pinfire.
The harmonica can be removed for loading.
Photos authorized by "HORST HELD"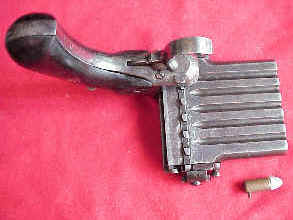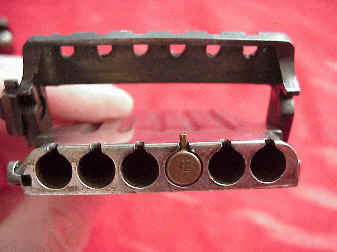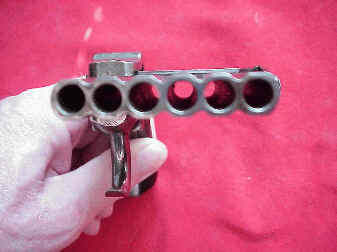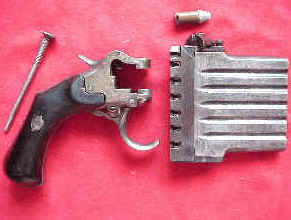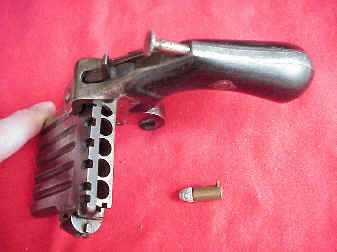 A French firm manufactures the necessary to reload this type of ammunition.
Look at here: H & C Collection