Le Page Frères (Dépositaires)
Invention Delvigne.
Rare French Single-Shot "Mouse & Dog" Percussion Pistol by Delvigne, Paris, c. 1835
.32 caliber, 3 1/4-inch octagonal barrel marked: An on Delvigne. Hammer engraved in the form of a mouse head and cocked by pulling back spring-loaded rod under barrel. Trigger in the form of a mouse tail. Moulded black hard rubber grip in the form of a French curve with dentate borders and floral scrolls with moulded image of a dog. Left side marked: Seuls Dépositaires; right side: LePage Fres. A Paris. Cleaning rod in butt.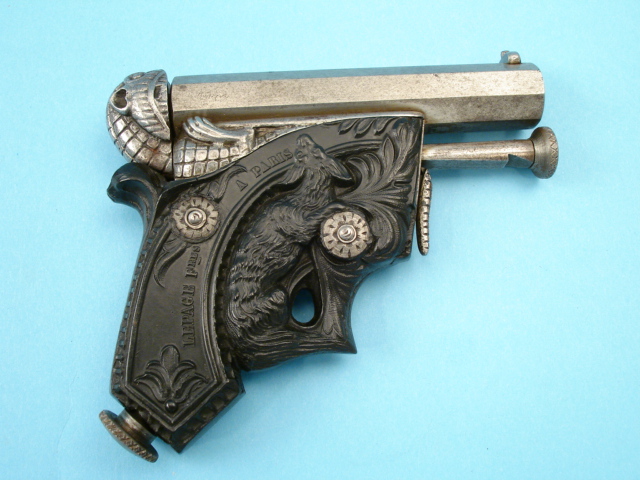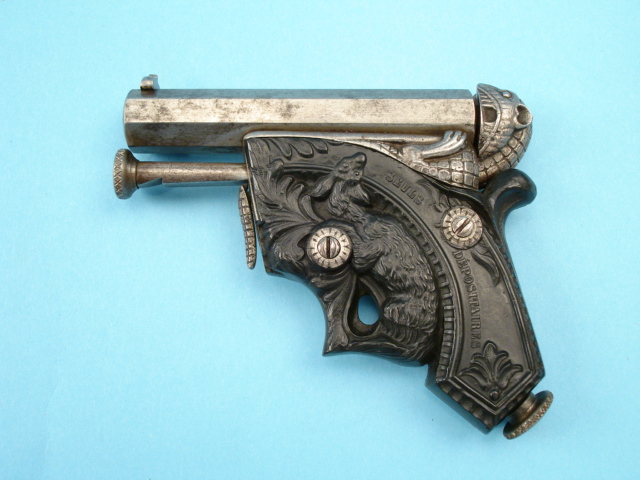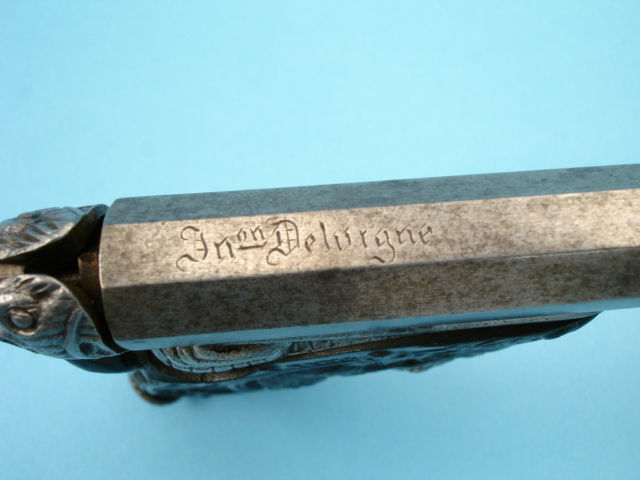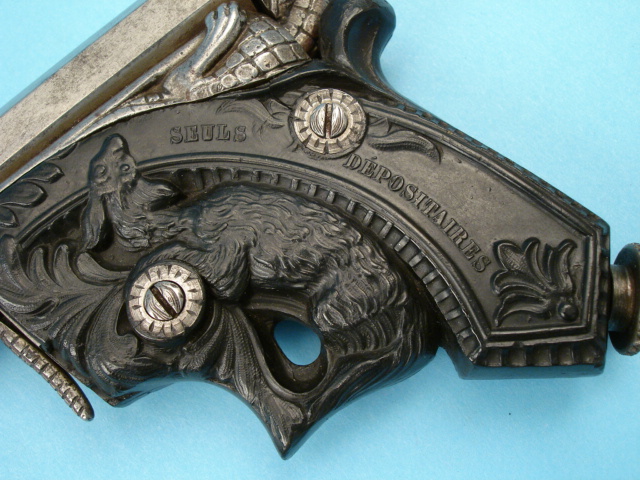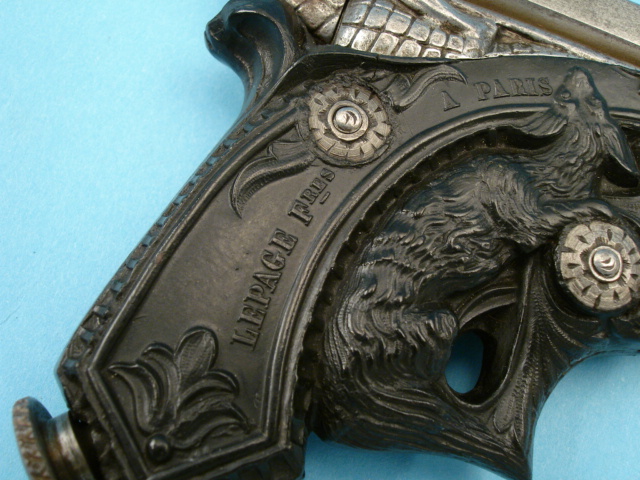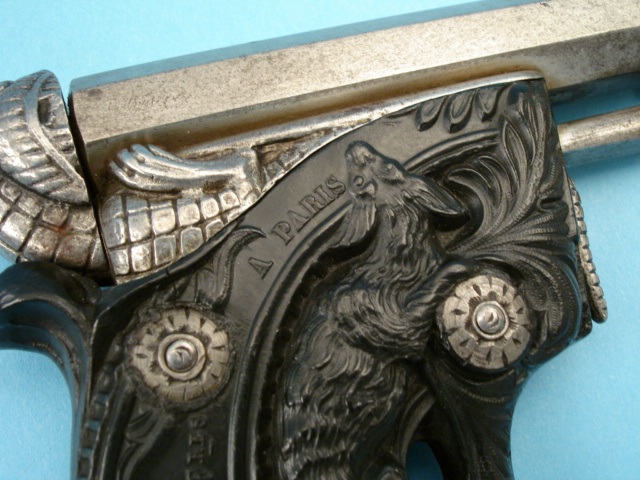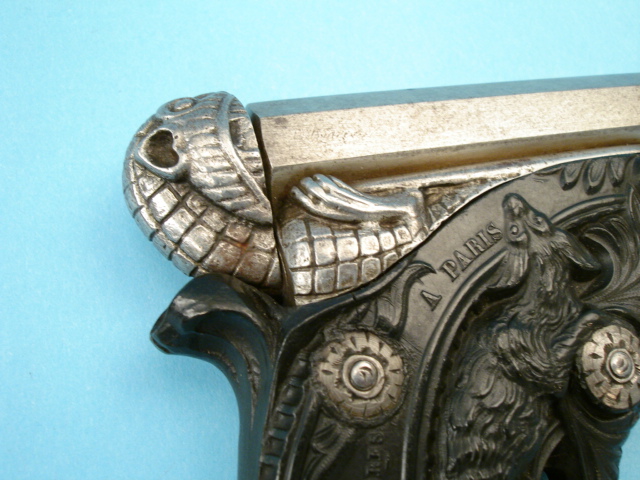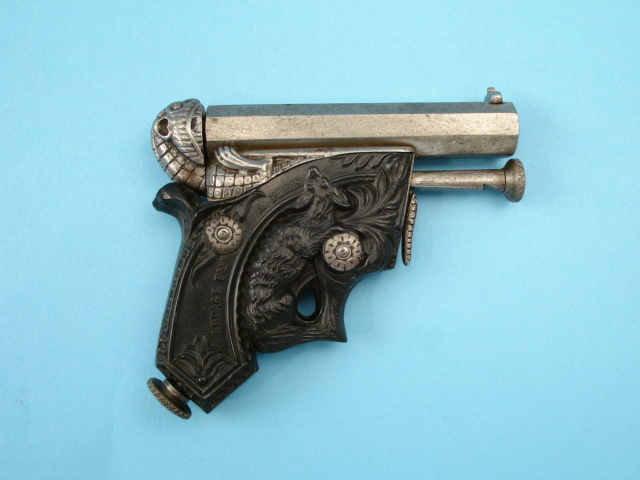 LEPAGE-FRÈRES, PARIS
LEPAGE-FRÈRES, PARIS, cased pair for set-trigger target pistols, 9" Damascus barrel, cal. .48 percussion, rifled, the furniture nicely engraved, on the breech numbered 1 and 2, the fine grained wood with channeled also decorated with channeled grip typical for the 1850's period, decorated butt plate. The excellent condition pair is in a blue lined case with all accessories.
The lid inscription is "LEPAGE-FRÈRES PARIS Rue d'Enghien 12 According to Støckel the address was used from 1857 - 1868, and it changed in 1868.
Photographs of "HORST HELD"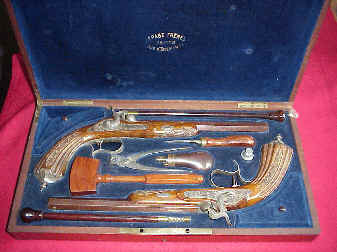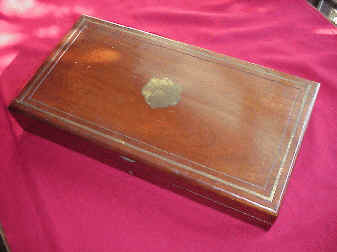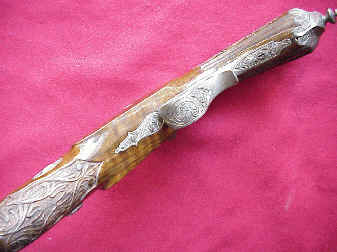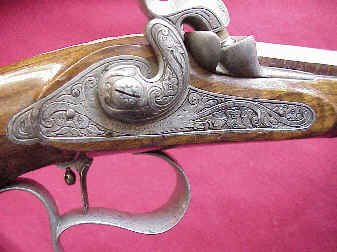 LEPAGE-FRÈRES