Lepage
FRENCH LEPAGE a PARIS cased percussion shotgun
Exceptional presentation set with "La Compagnie du Cottentin A Mr Cottin" marked brass plate on case's top. A similar inscription is also found inlaid inside the stock on a gilt finished plate
30 by 9 inch brass mounted wood case is lined with velvet and red leather interior.
LE PAGE A PARIS marked on both locks and on barrel top.
27 ¾ inch damascus barrels.
20 gauge caliber.
Set with its original key and all its original tools, accessories.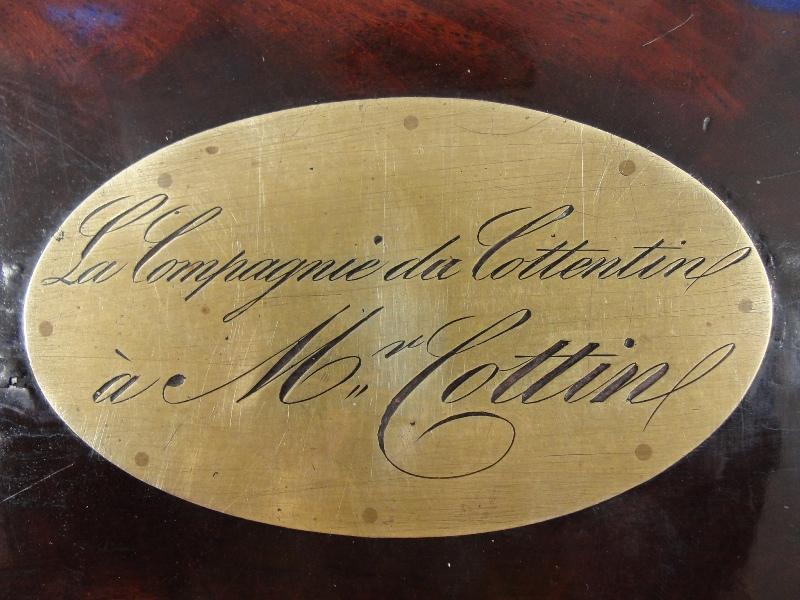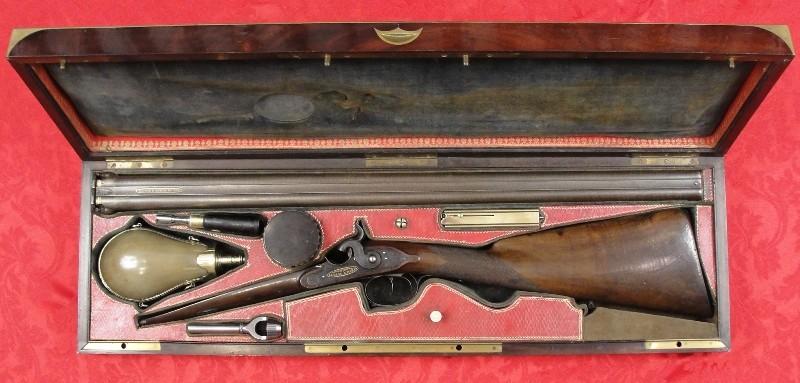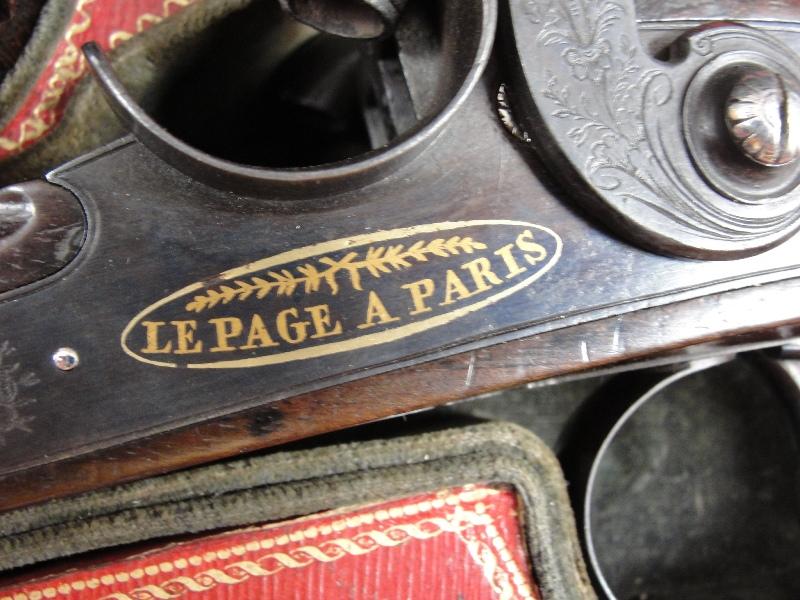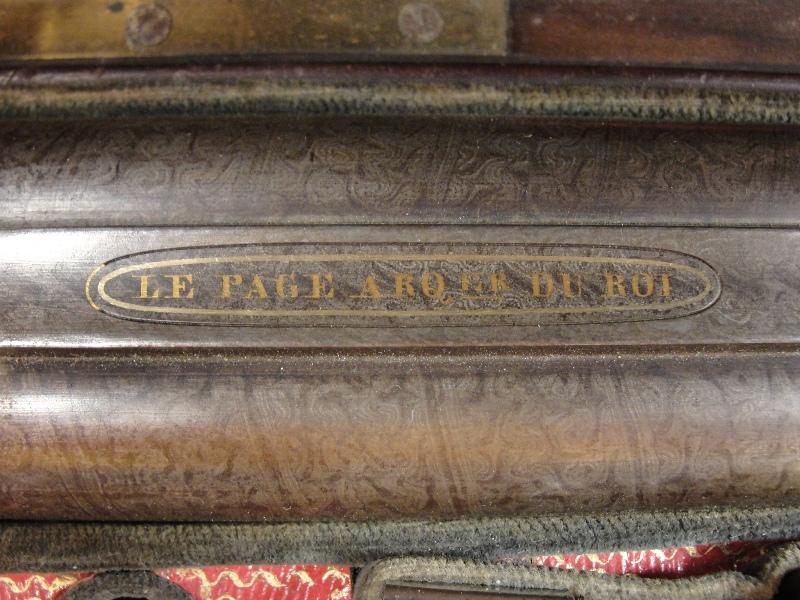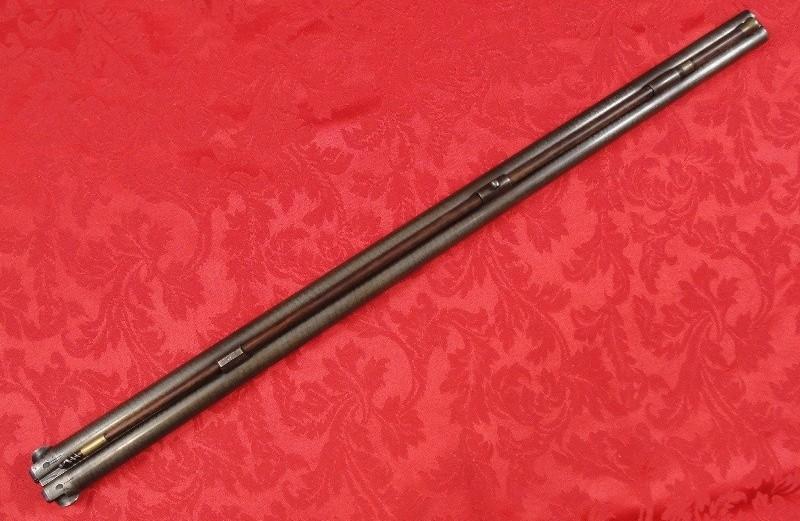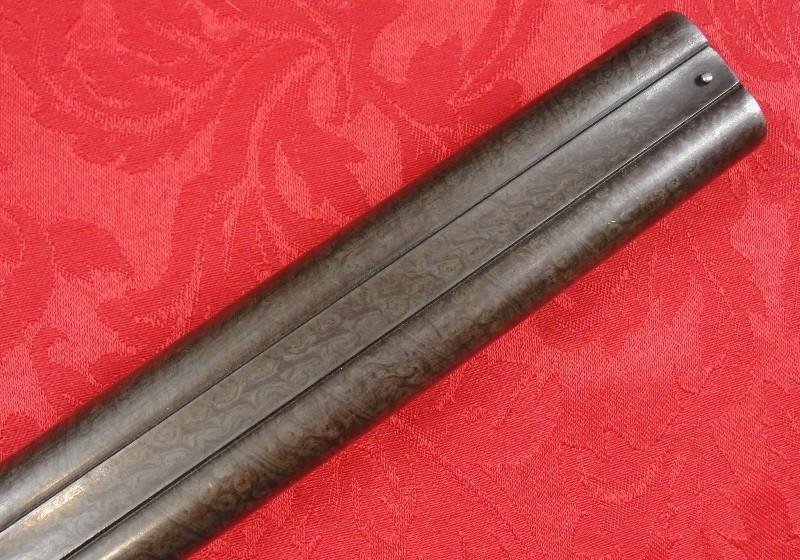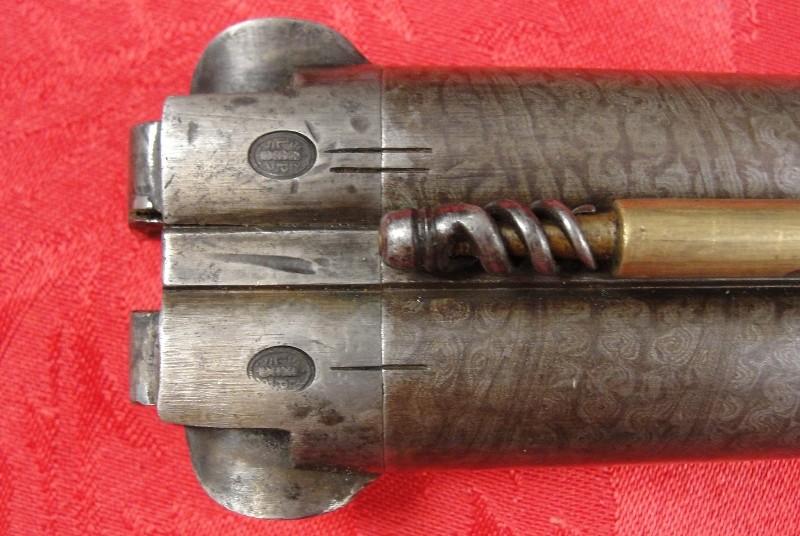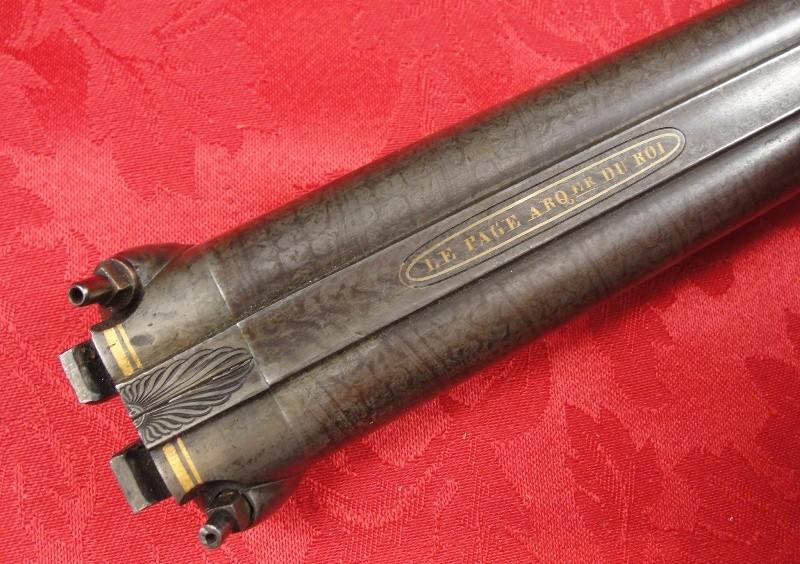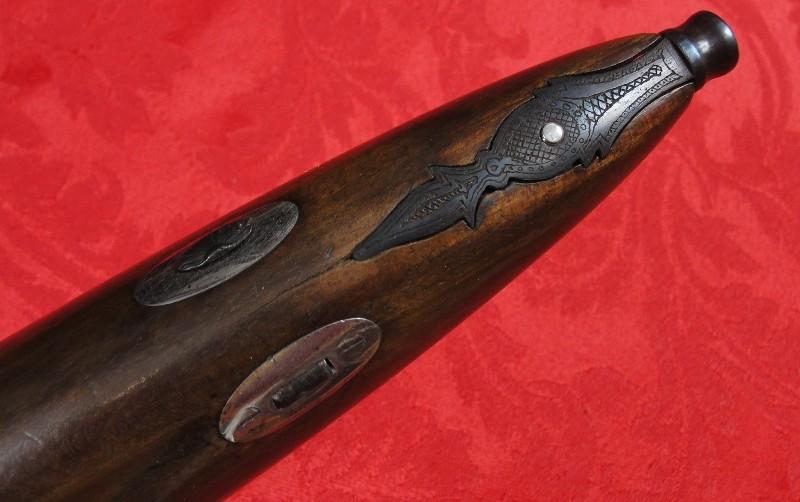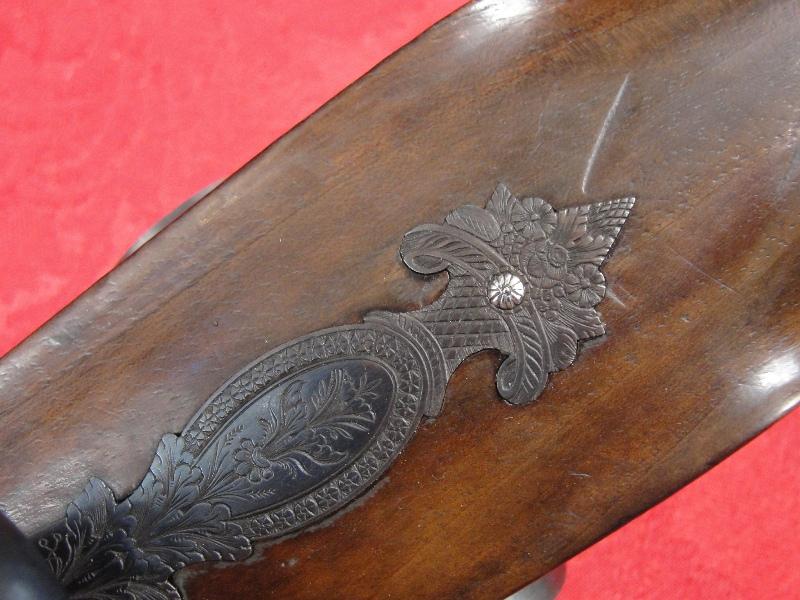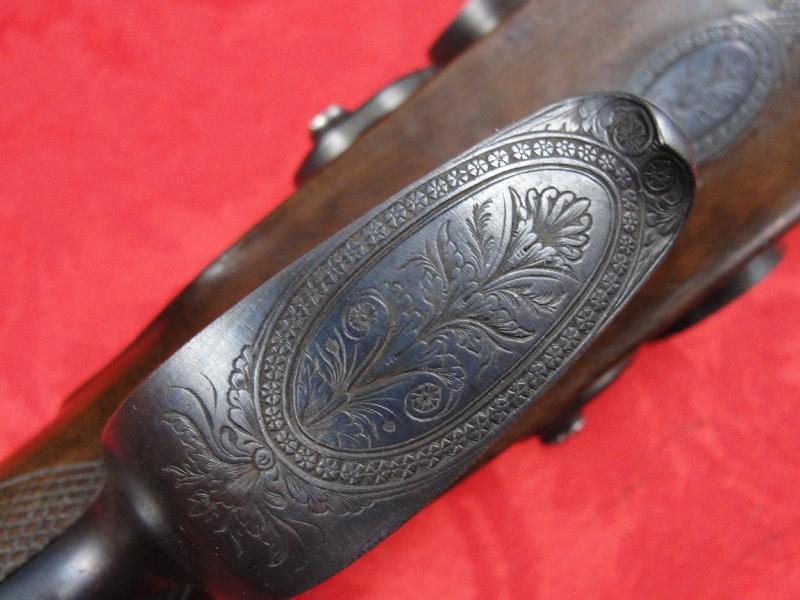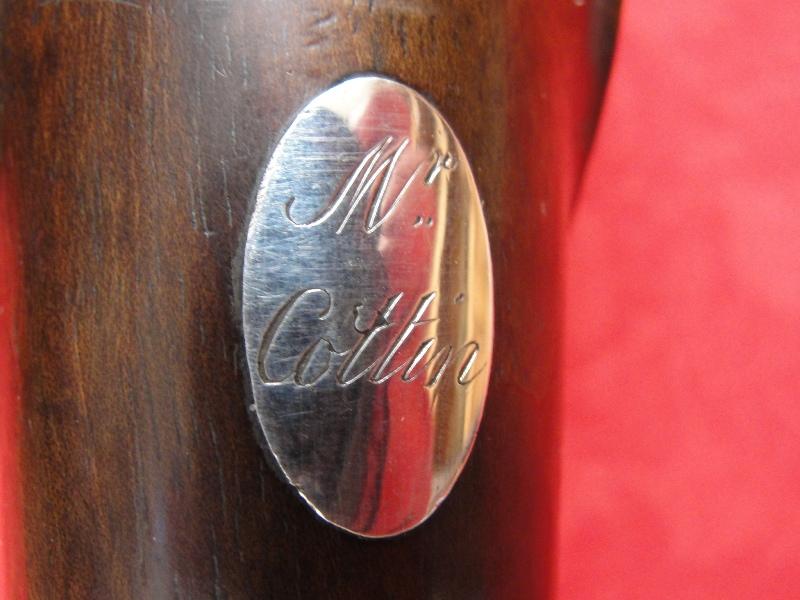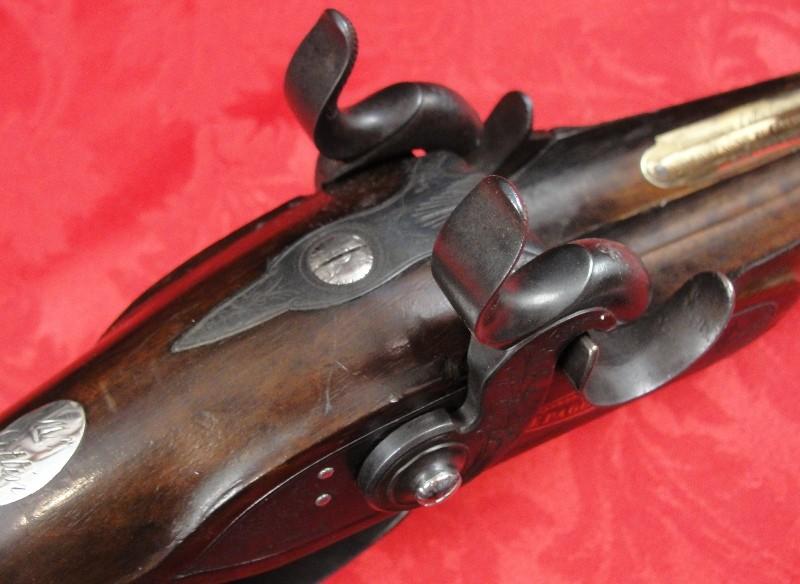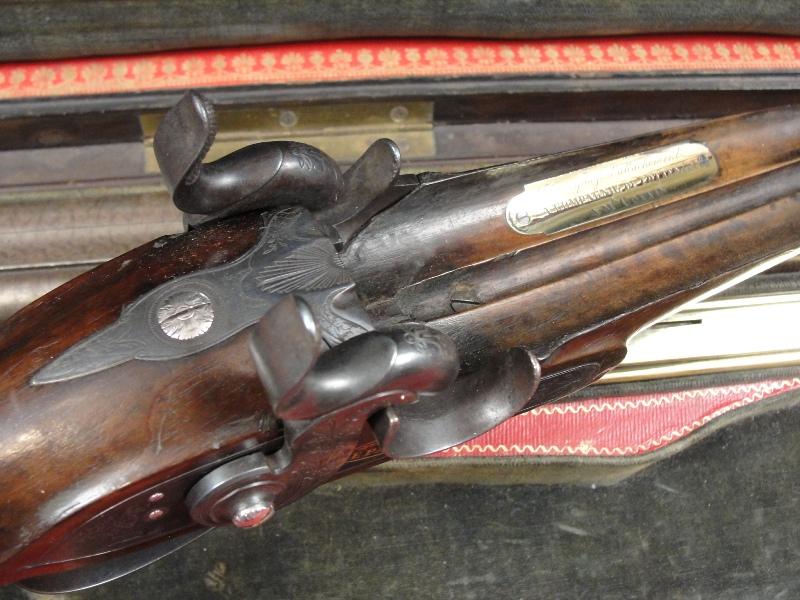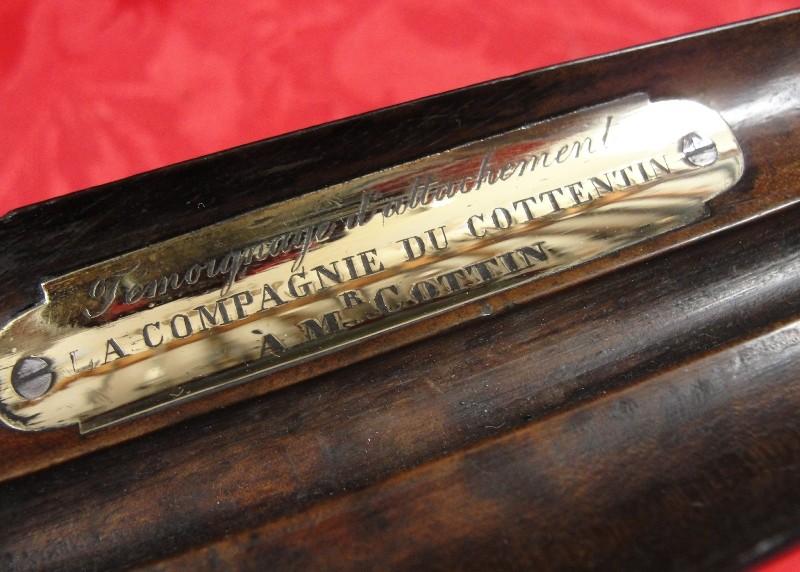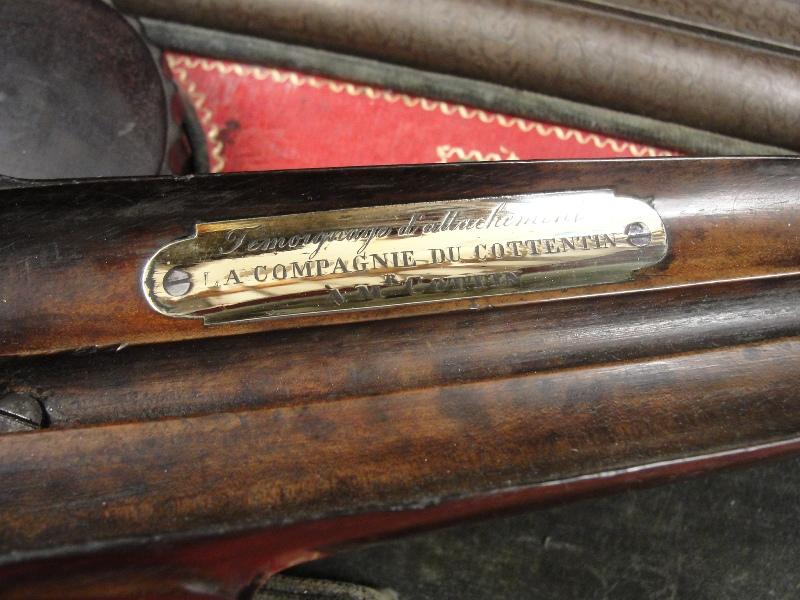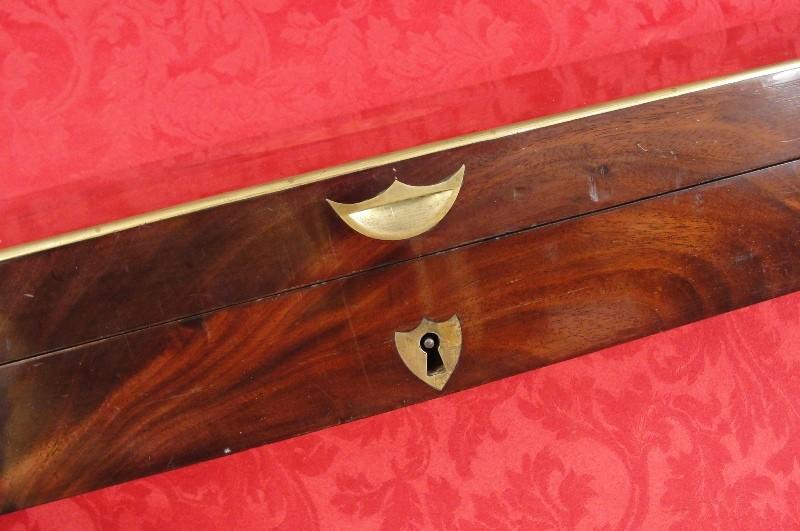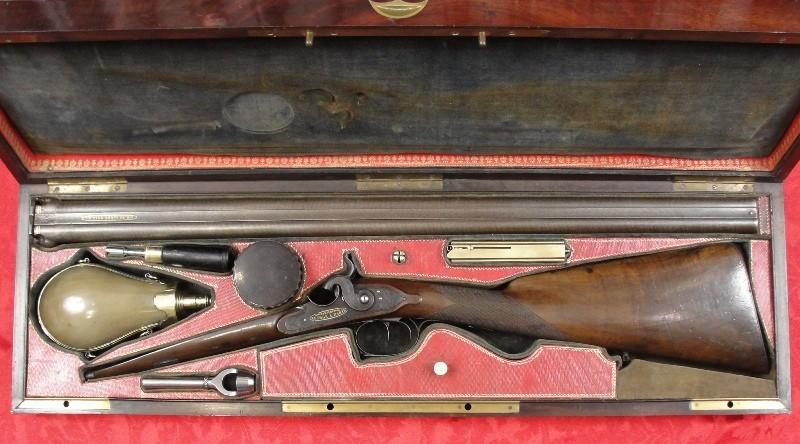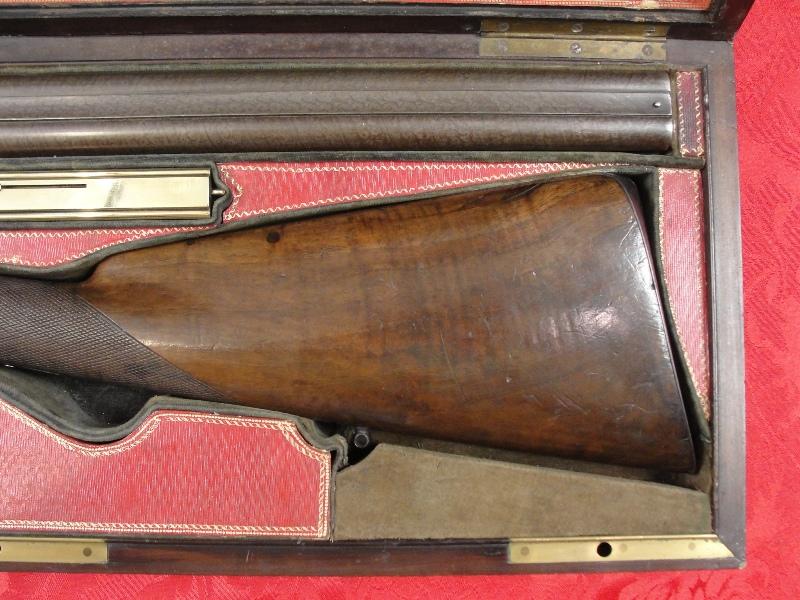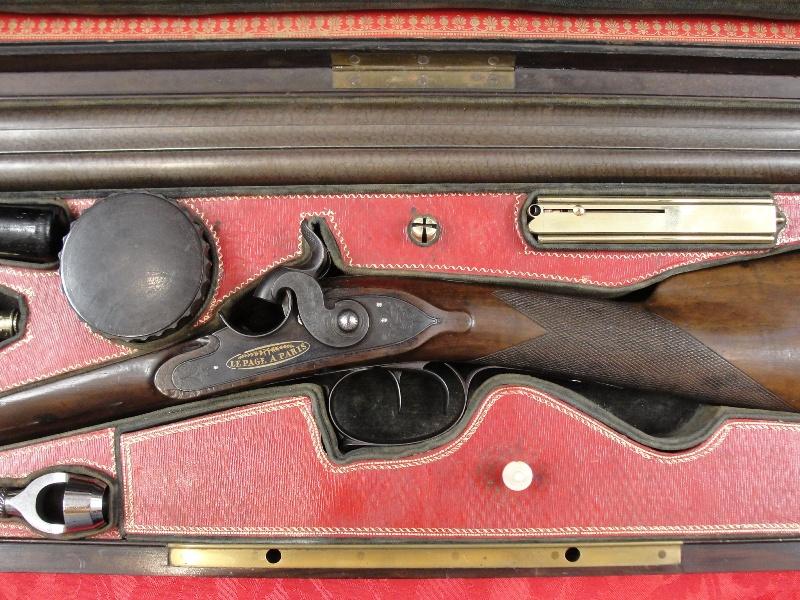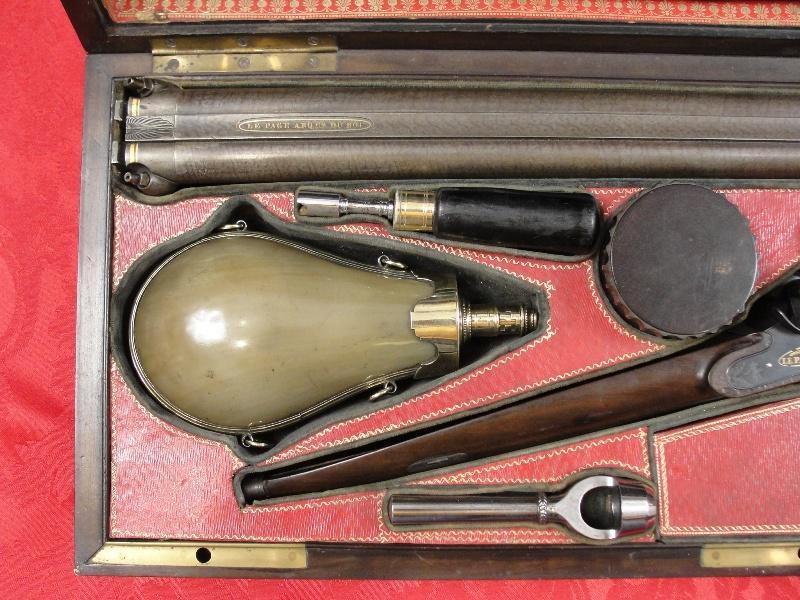 Lepage à Paris
"Arquebusier du ROY"
Photographs by "ANTIQUEFIREARMS"