Lepage Moutier
Here photographs of my revolver Lepage Moutier. One will forgive me to have made for him an exception to my topic of collection…
It is the "large gauges" of the patent: L 280, P 940, gun 158/8 stripes right.
Dimensions of the cartridge: diam. ball 12, case 11.7; weight 17.5 G
Many thanks with FFA for the superb photographs and its great patience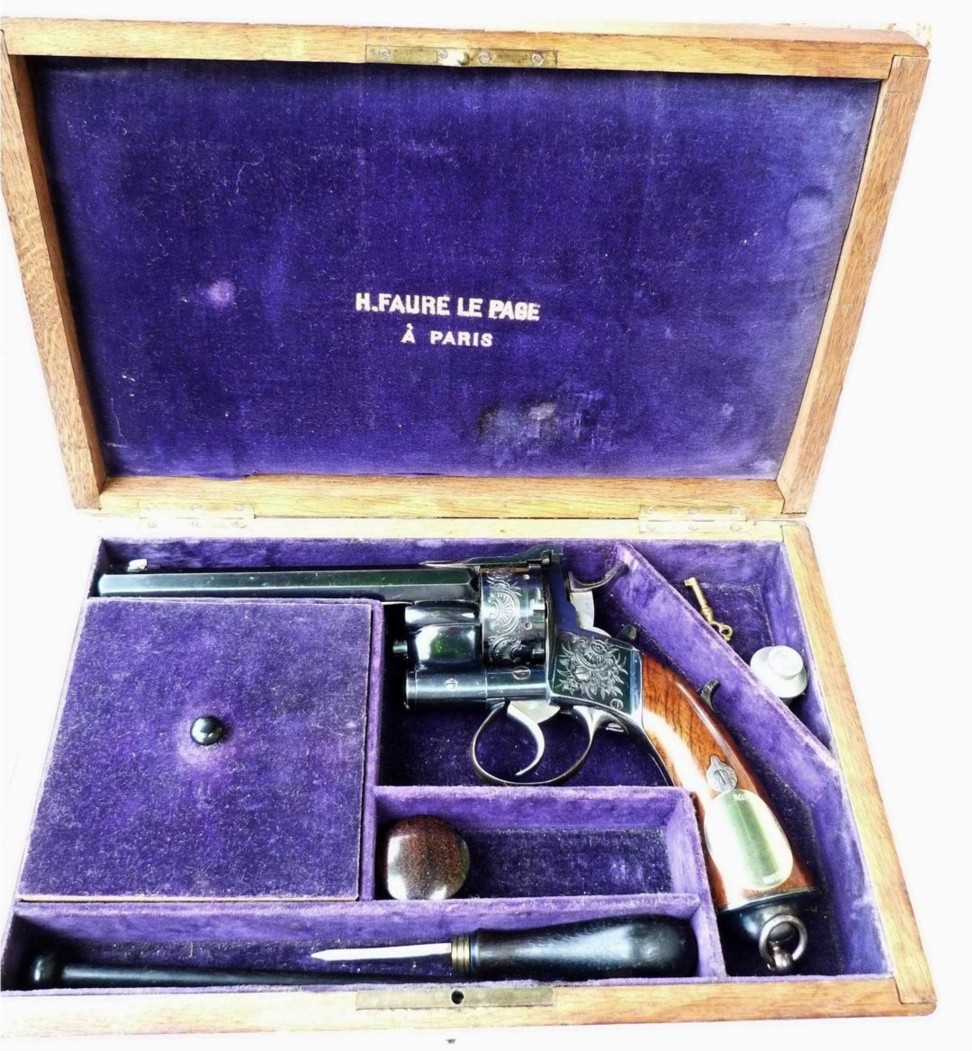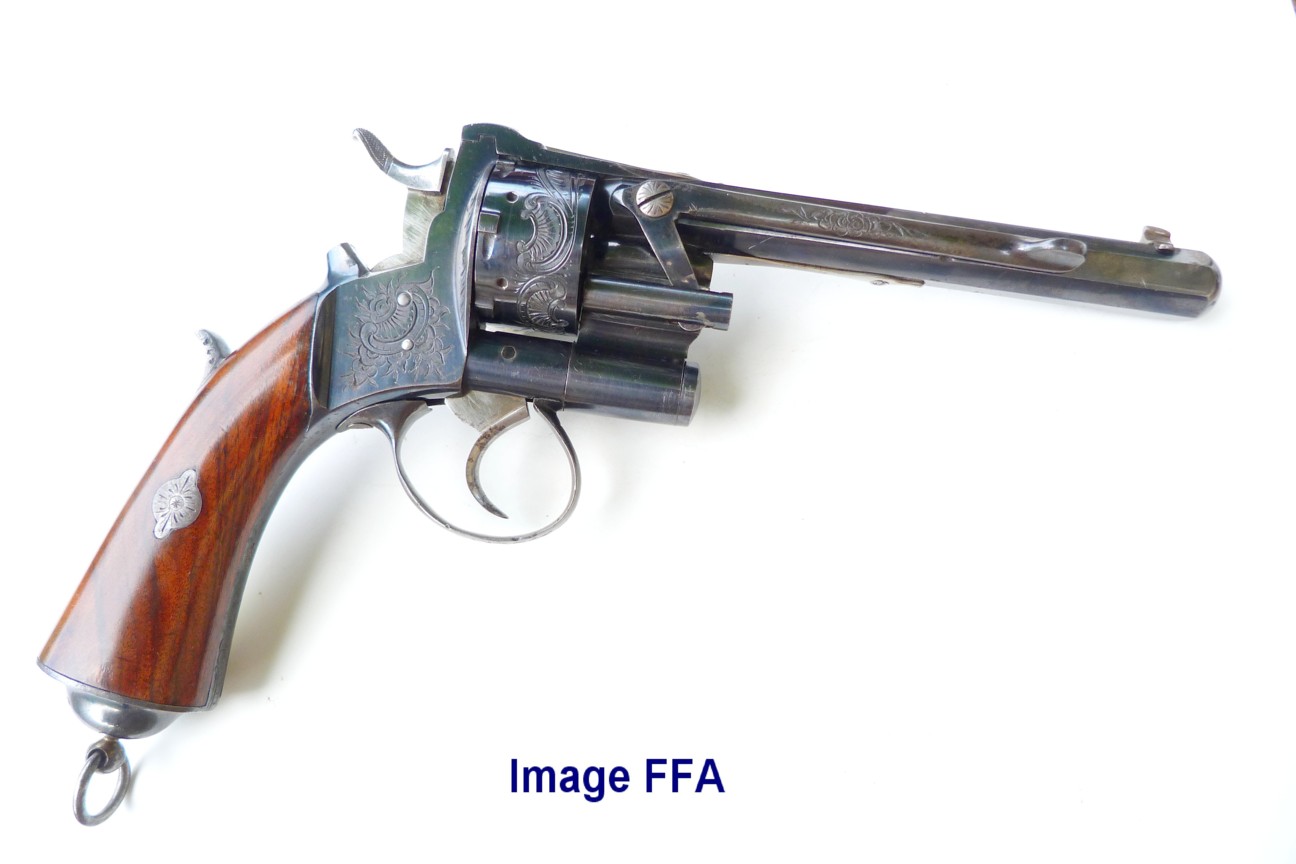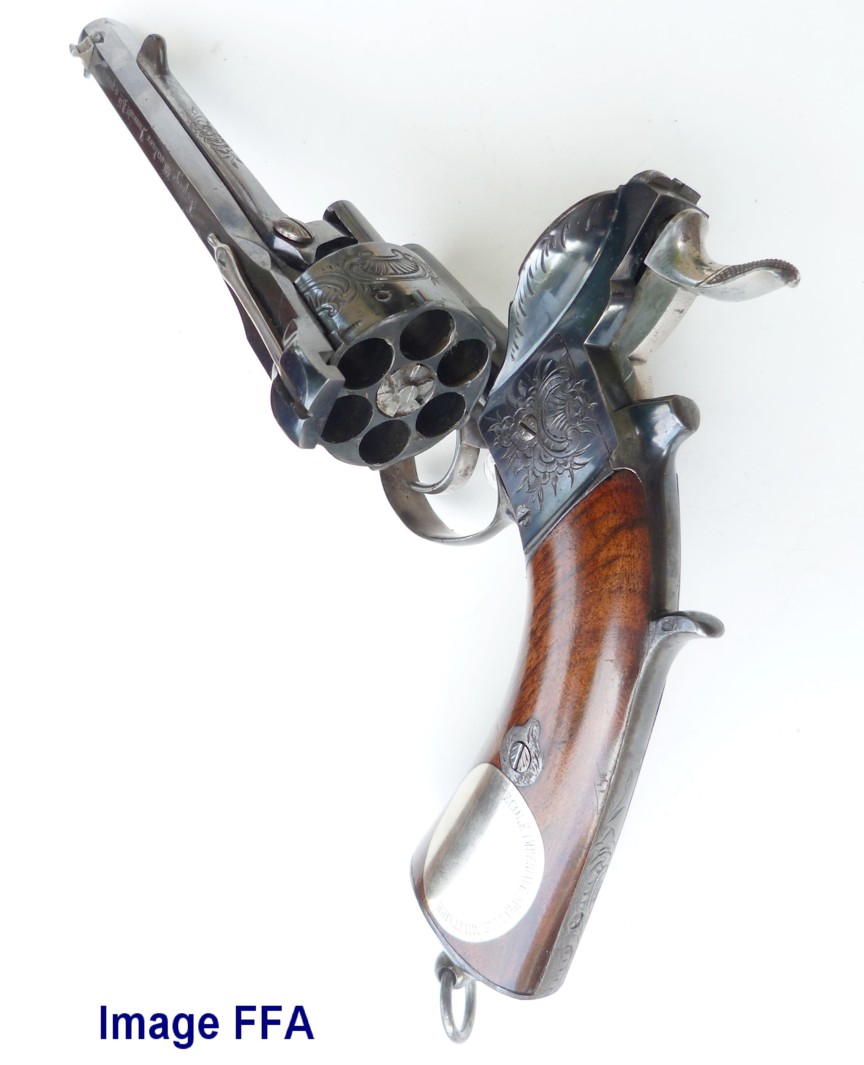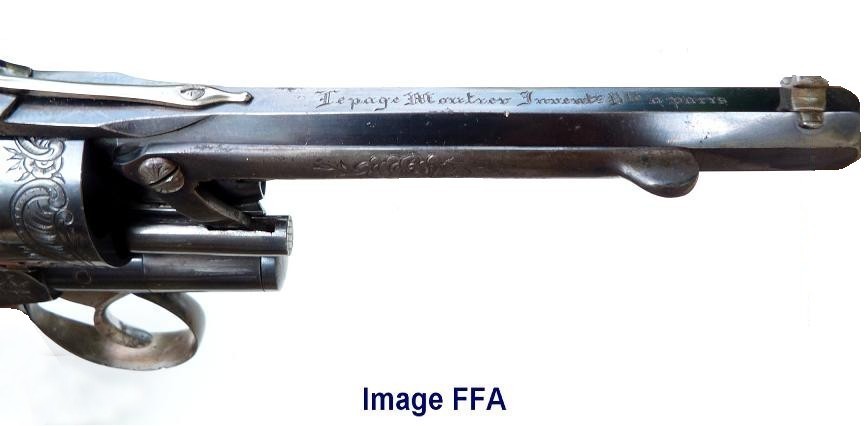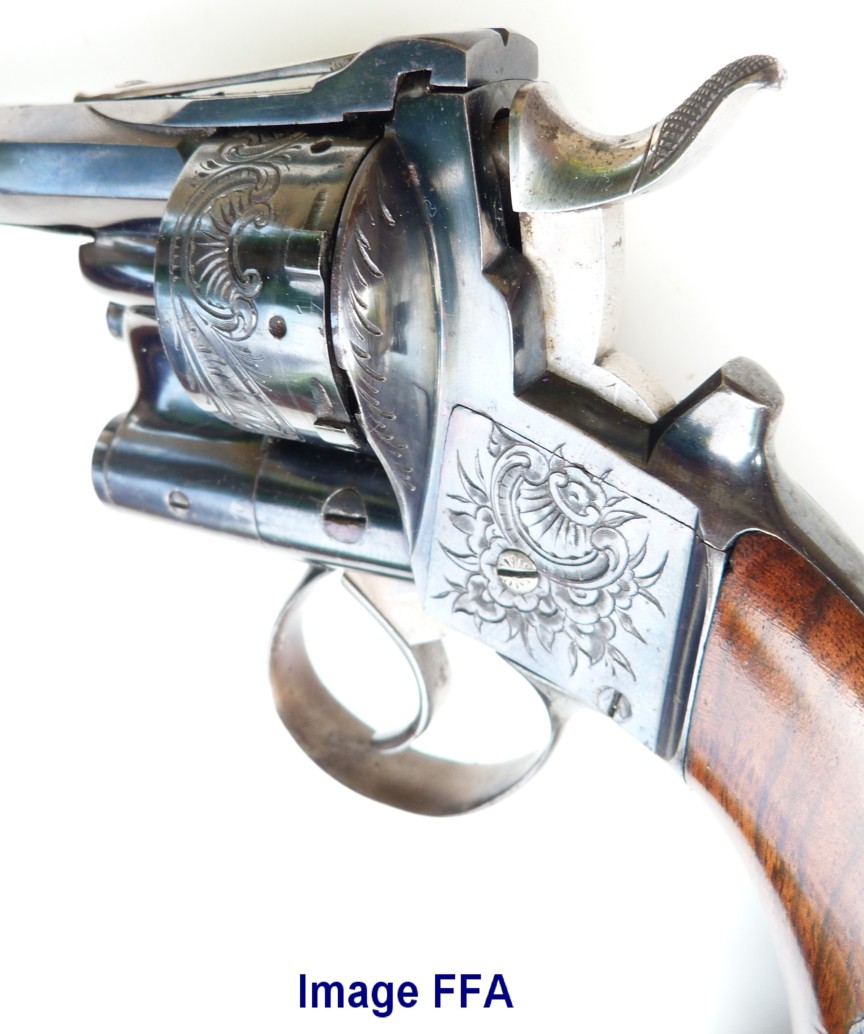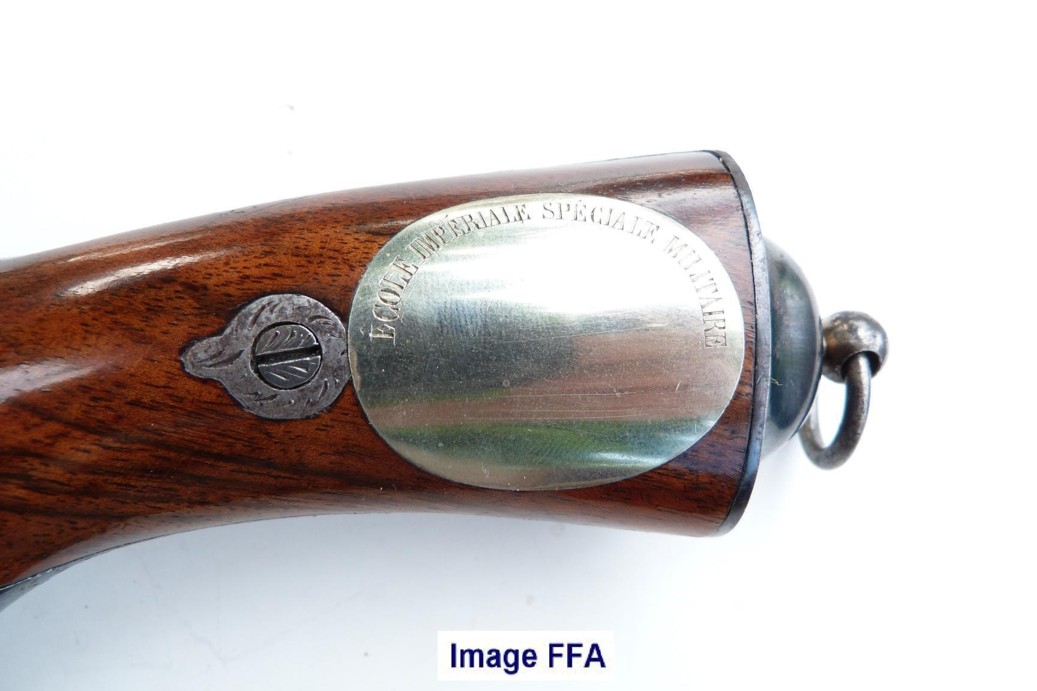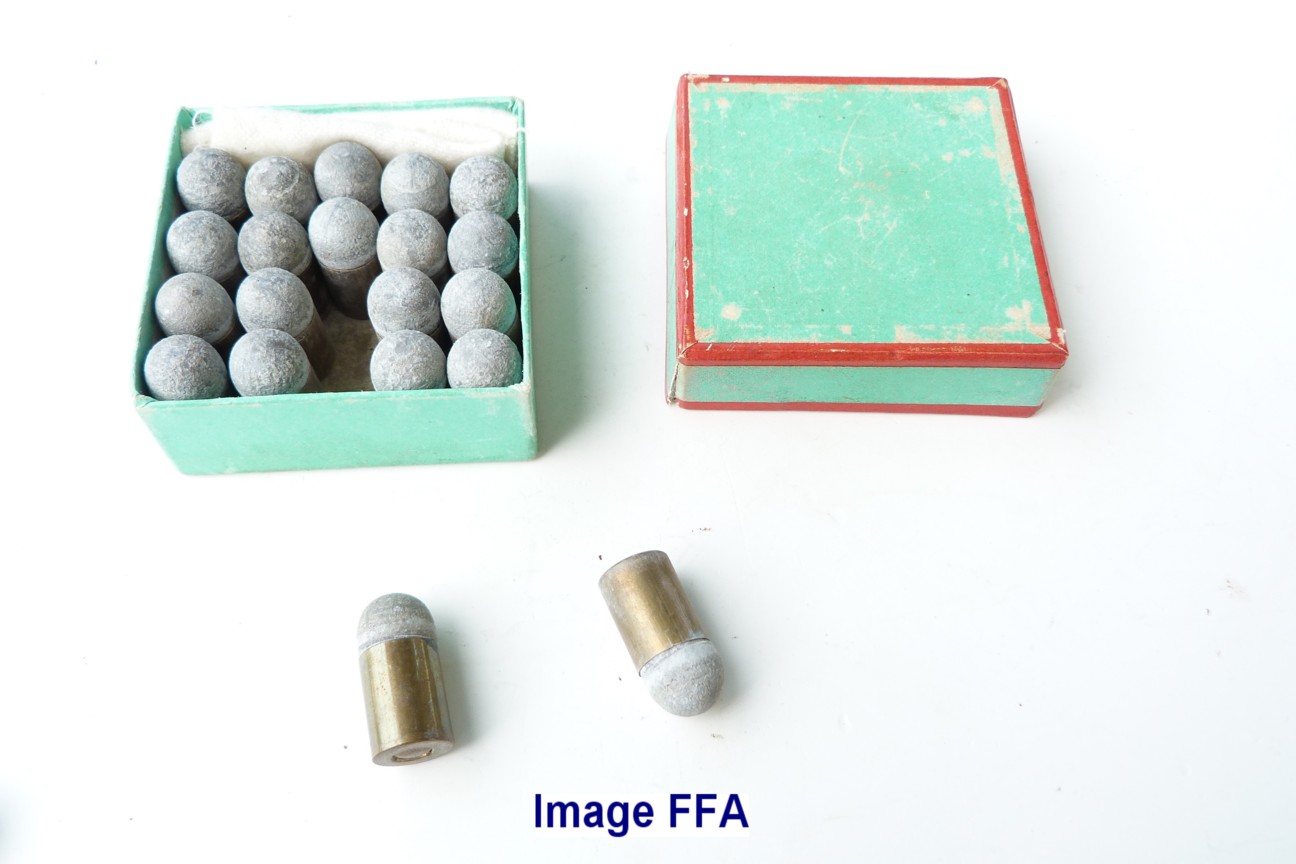 Lepage Moutier
Pistols of officer of state major model 1855
Extremely rare lawful pair of superimposed rifled bore pistols, model 1855 of officer of state major by Lepage Moutier in Paris having belonged to G.P.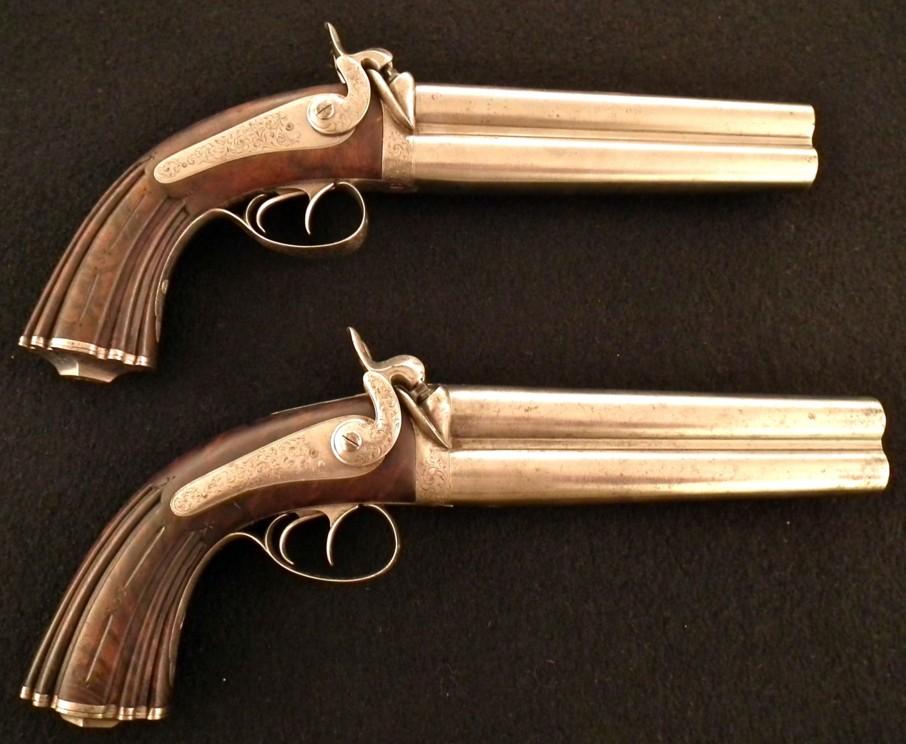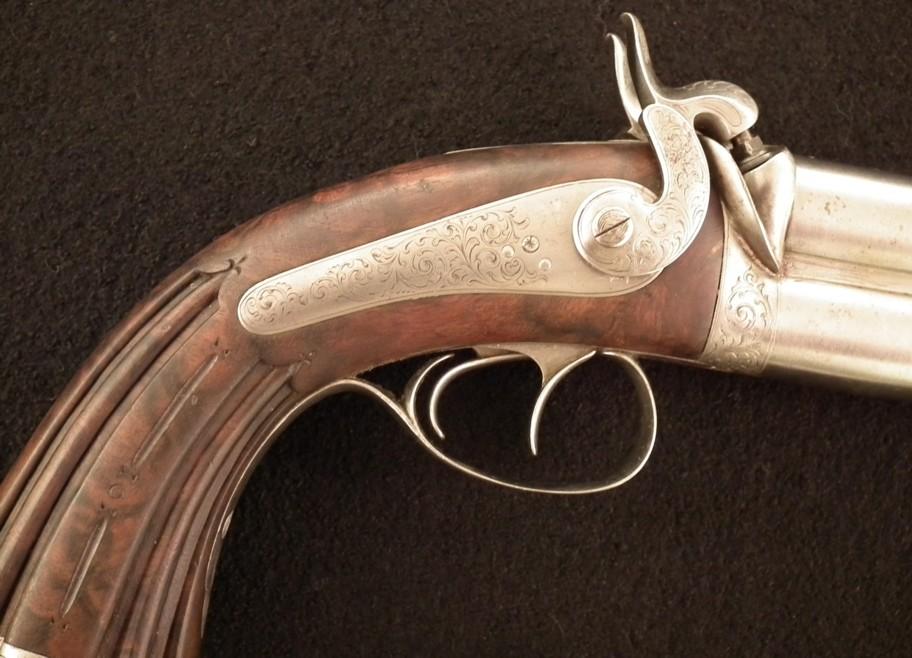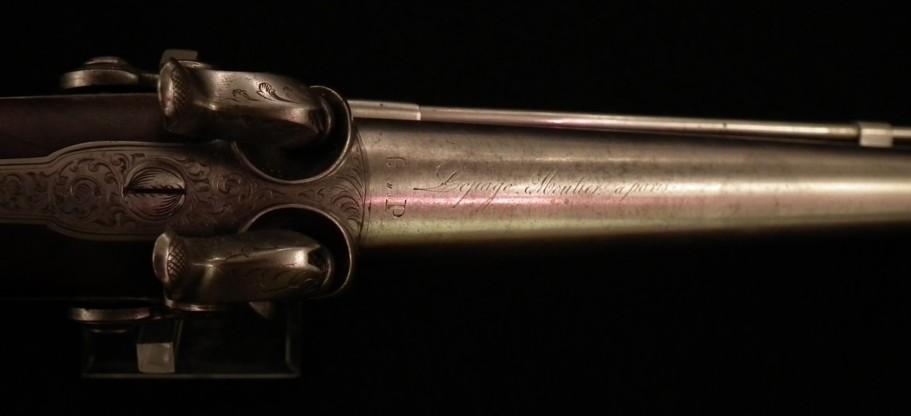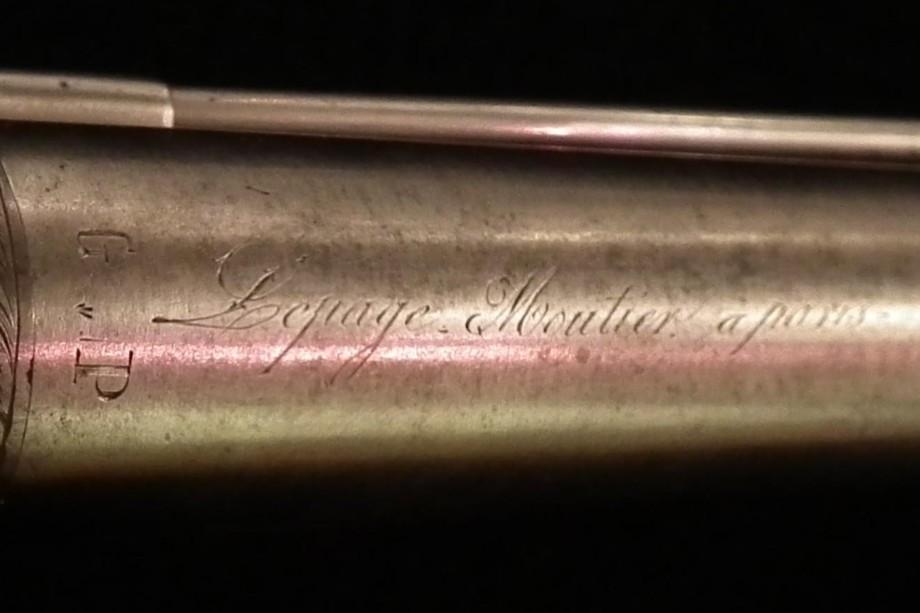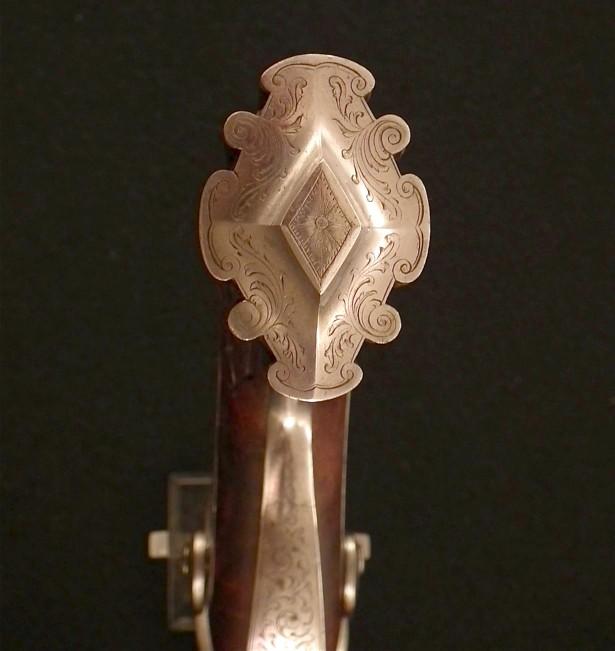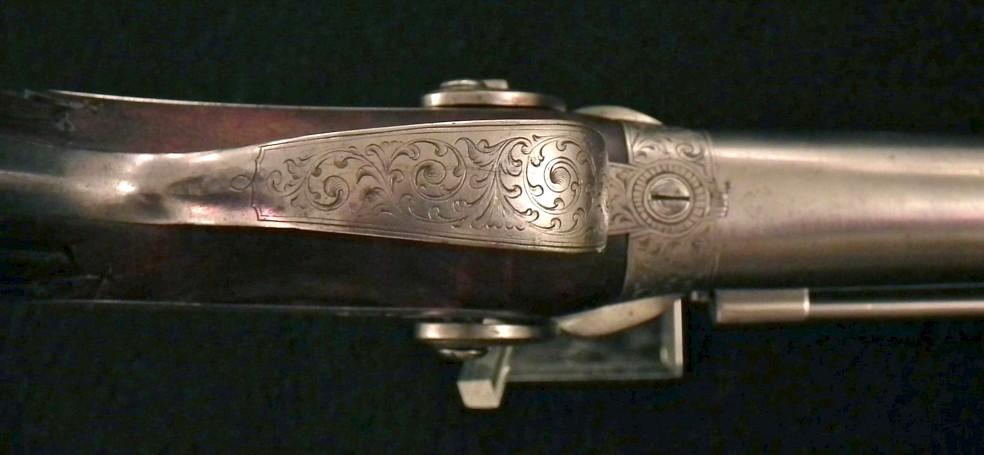 Lepage Moutier arquebusier du Roi
One barel for two balls !! Only one barrel but two step of percussion.
Pictures of "MAGASIN ROYAL"
Photos Littlegun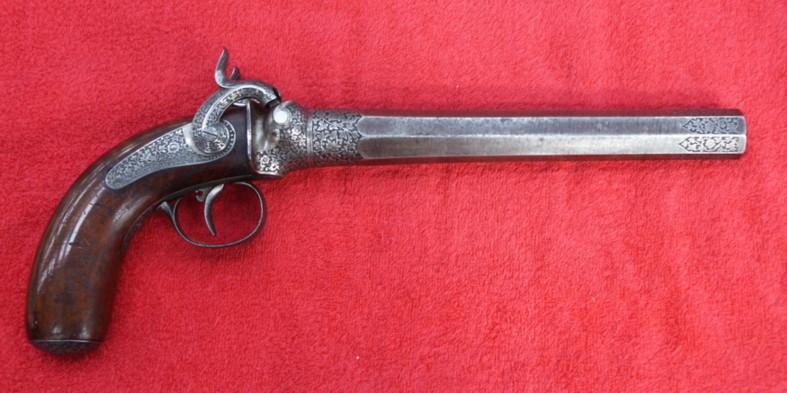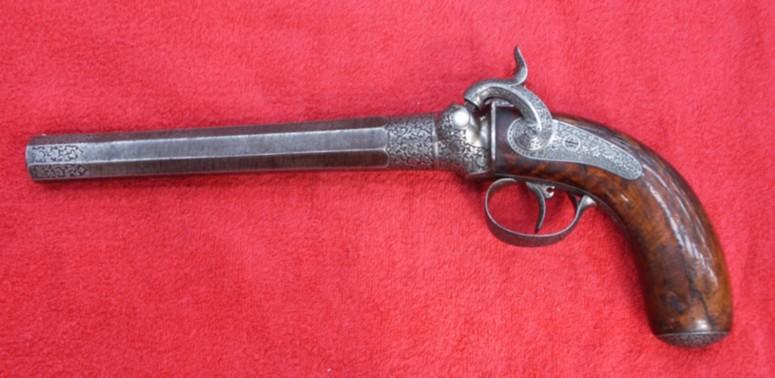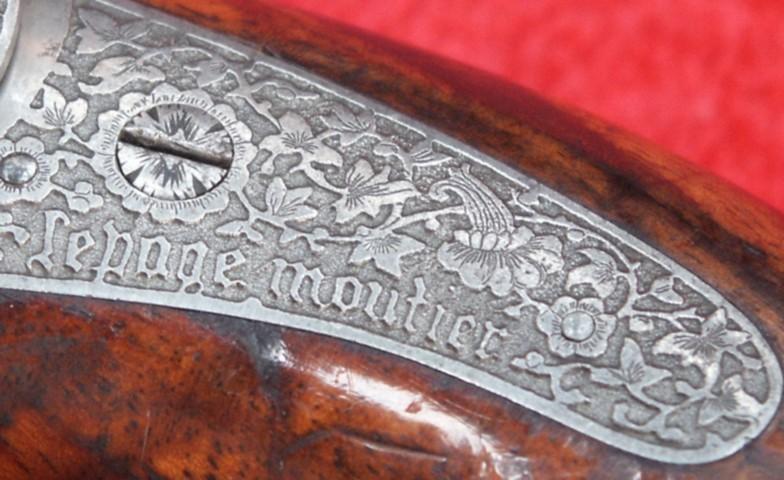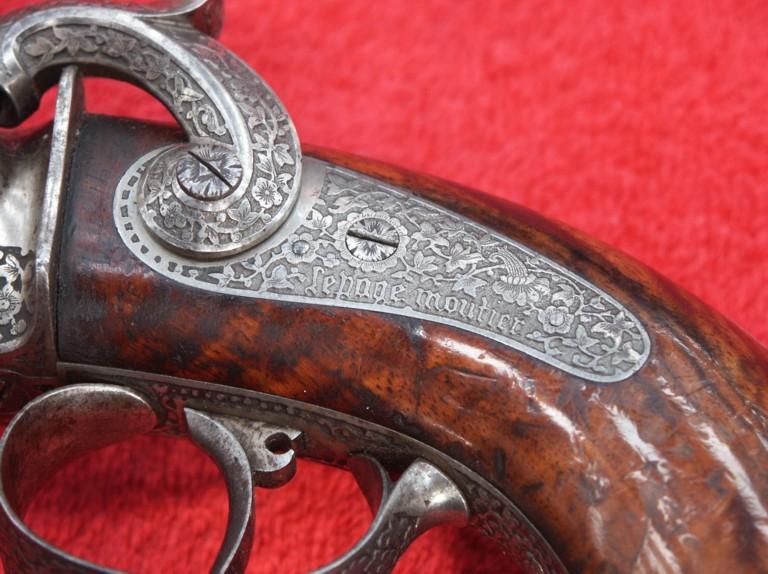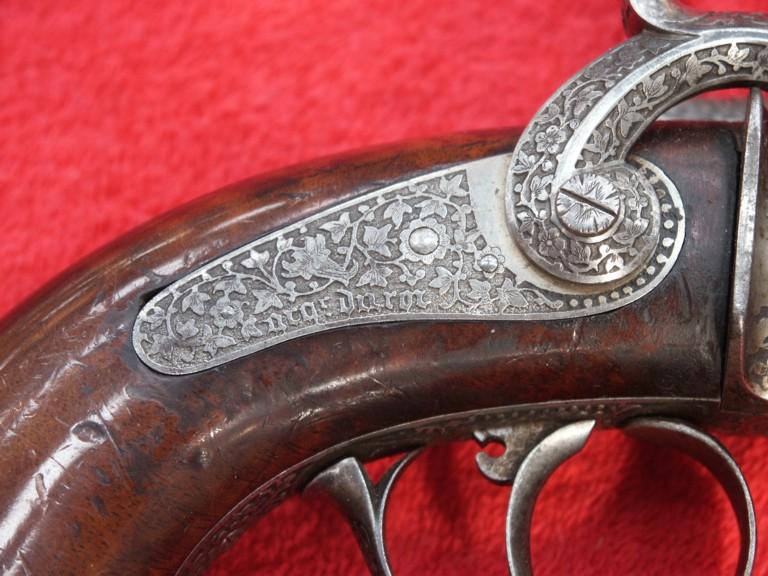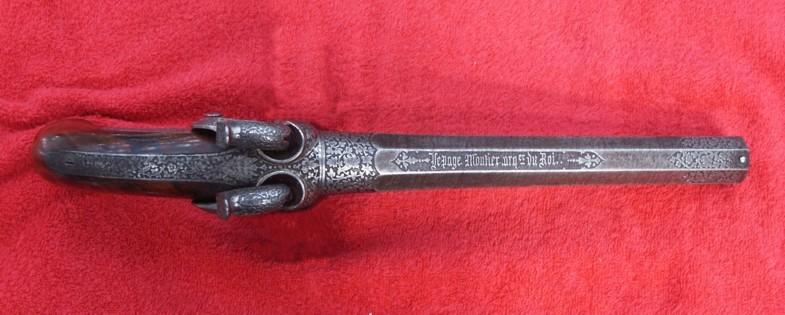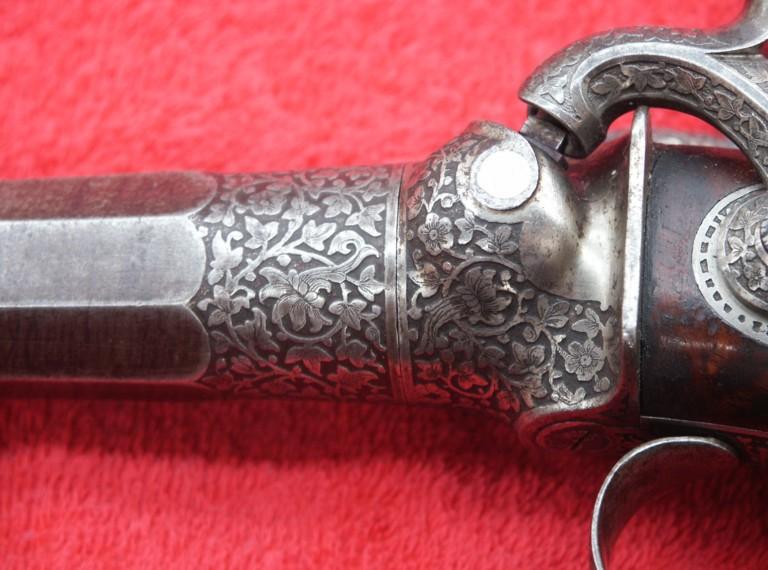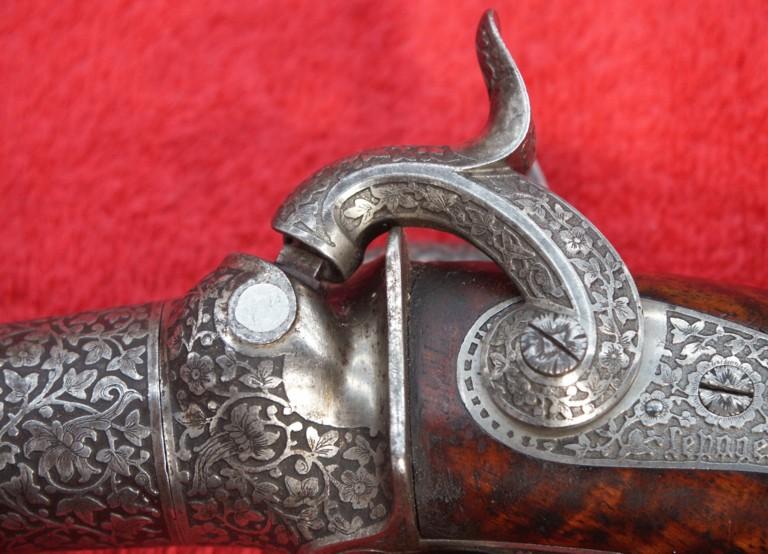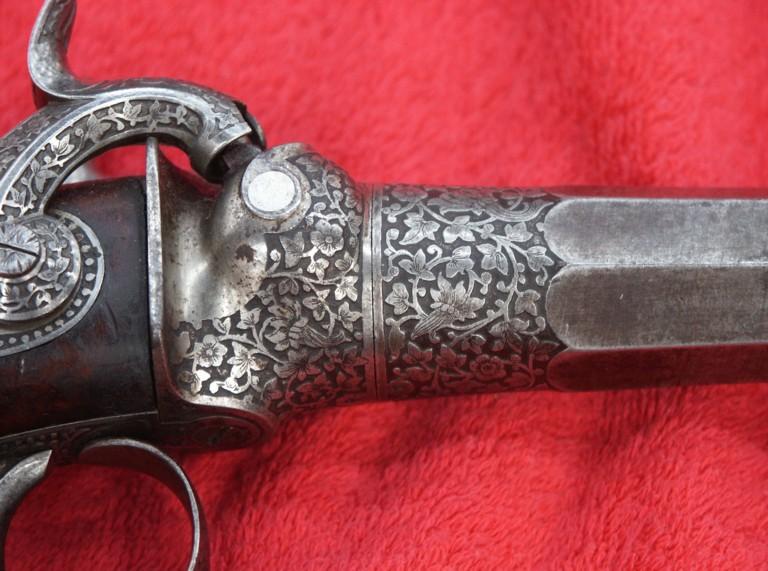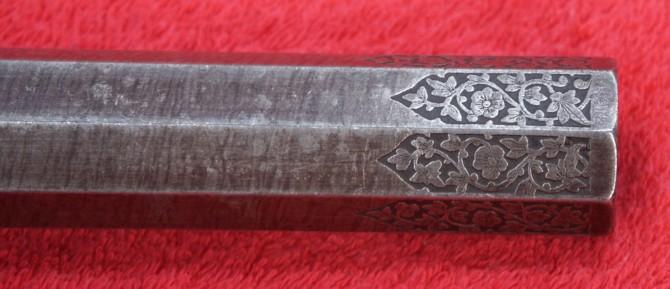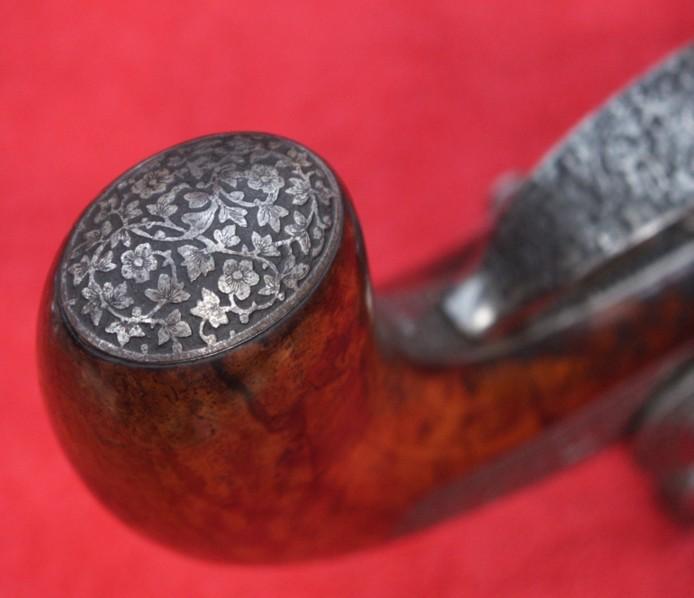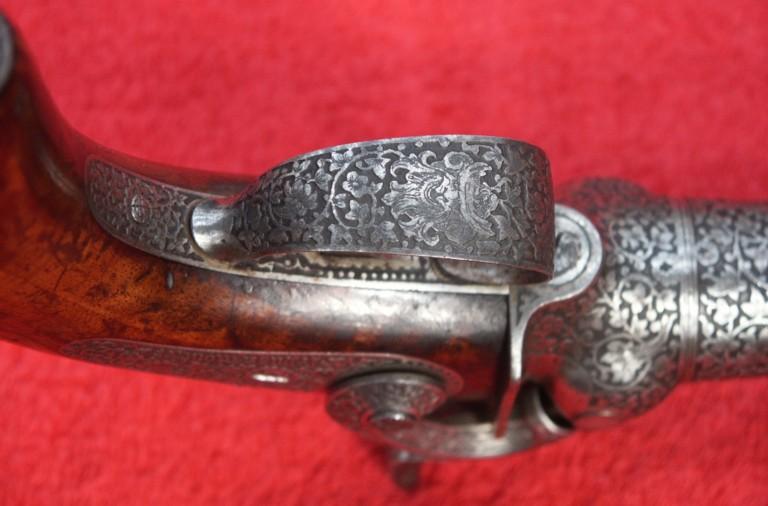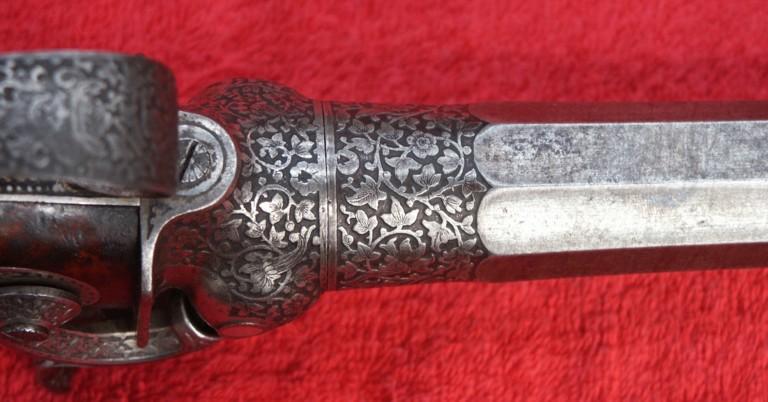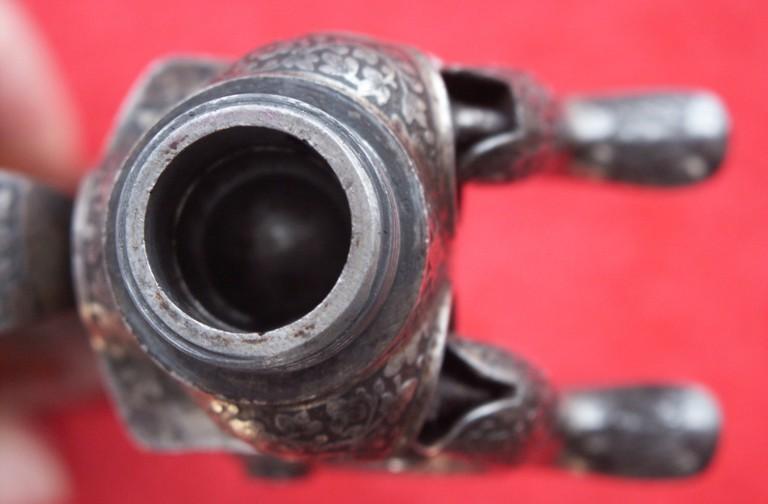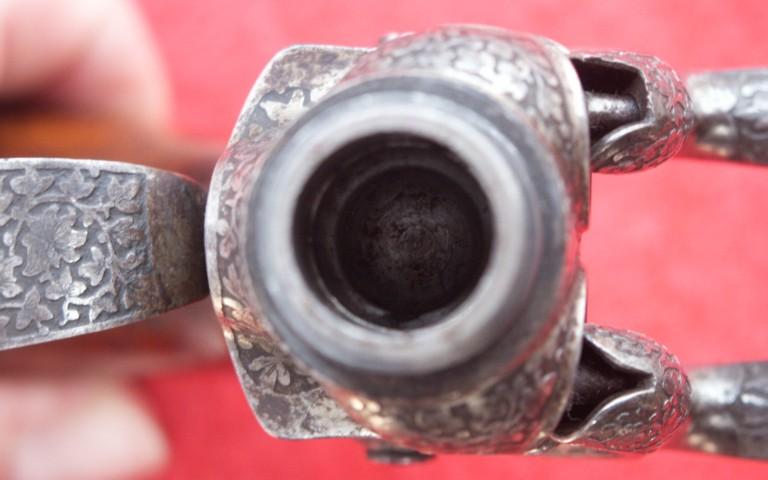 LEPAGE-MOUTIER à Paris
"Arquebusier du Roi et des Princes", 1842 - 1868, cal. 12mm rifled, single trigger for dueling purpose, highly decorated complete cased set.
Photographs of "HORST HELD"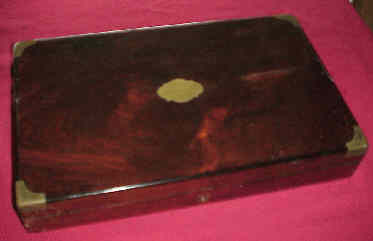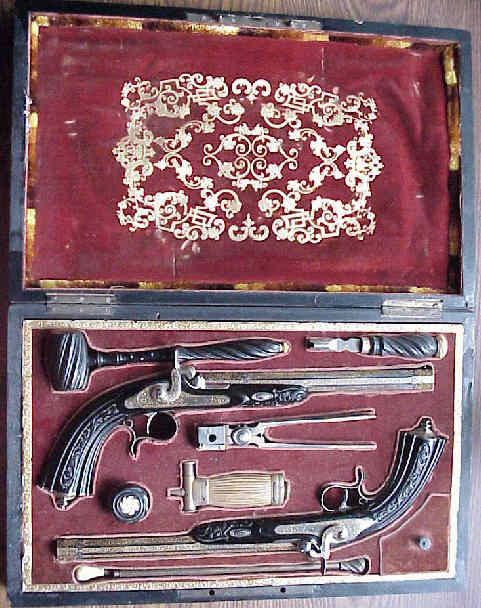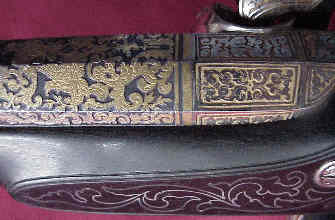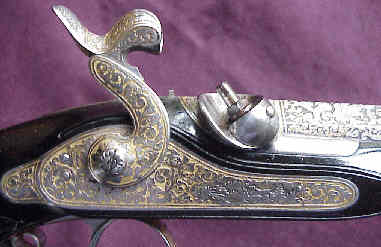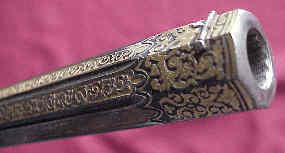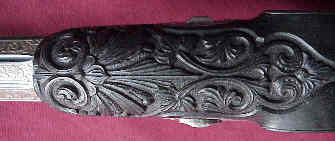 Le Page Moutier à Paris
A pair of dueling pistols, 1850 - 1860, cal. .50 rifled, 10" bright blue octogonal barrels with maker's inscription, the pair is numbered in gold "1" and "2" on breech and barrel, the locks and mounts are nicely scroll engraved, grips are fluted, heavy butt caps.
Photographs of "HORST HELD"