Jean and Léon Leroux
Harquebusiers in Paris
Patents on March 29, 1851 on rifle of ammunition which can start without disabling at least 40 times, with more the 80 times, May 12, 1852 on powder conduit and on November 2, 1861 on transformation of the revolver 1858 (Personally have between my hands) into double action.
Exposure of Paris in 1855 (Medal of 2nd class) in 1867 and 1878.
31 street of Richelieu - Paris.
Here is a series of photographs of the mechanism of the revolver Leon Leroux on a base of Lefaucheux 1854, a true Gas works!
I quickly passed to see it in the South of France, for another thing, and it in a box almost had still restored it but in spare parts, ready to have gone up to join its new landlord in the USA.
You can see the titanic work of transformation that Leon Leroux with undertaken to transform Single Acton into Double Action.
Guillaume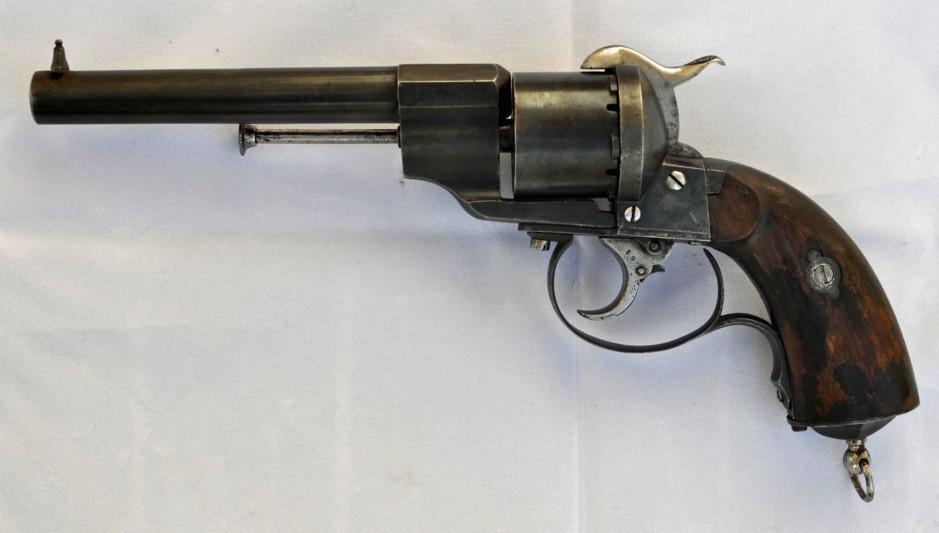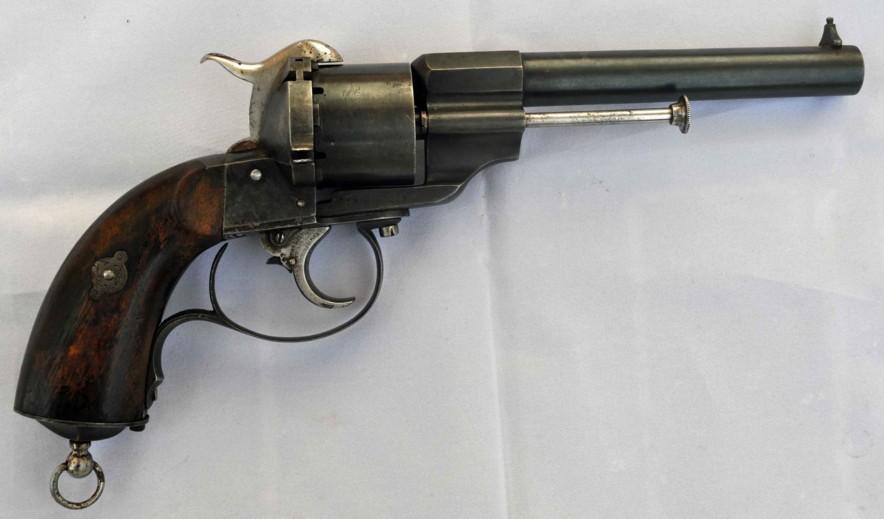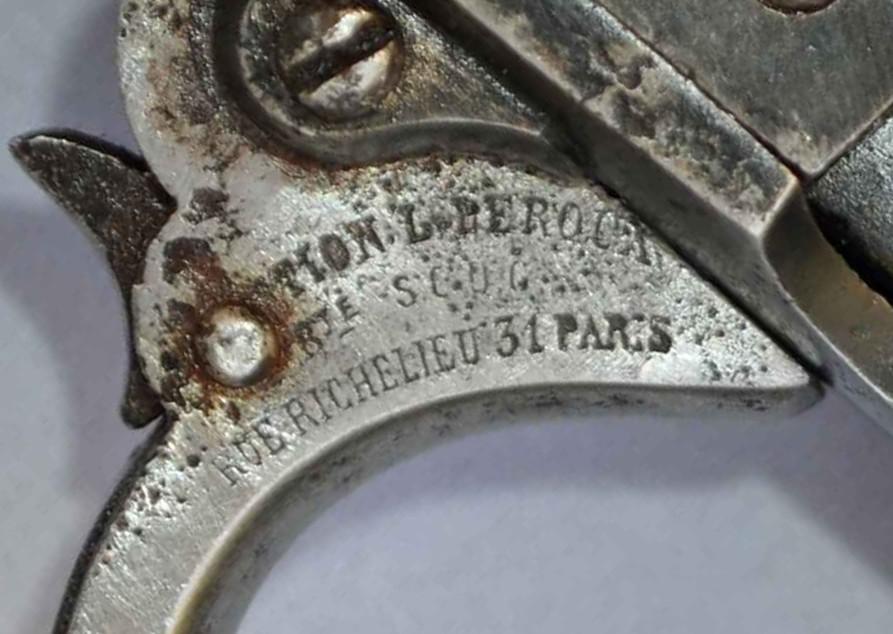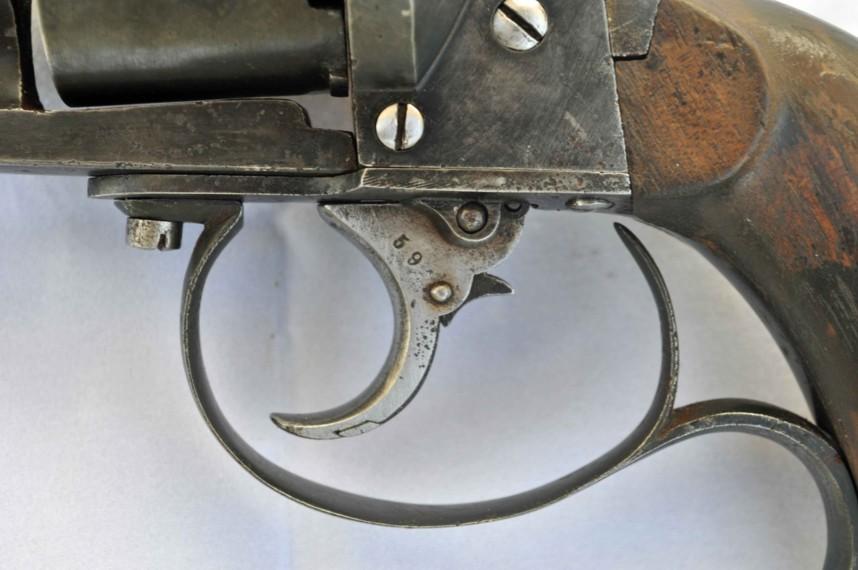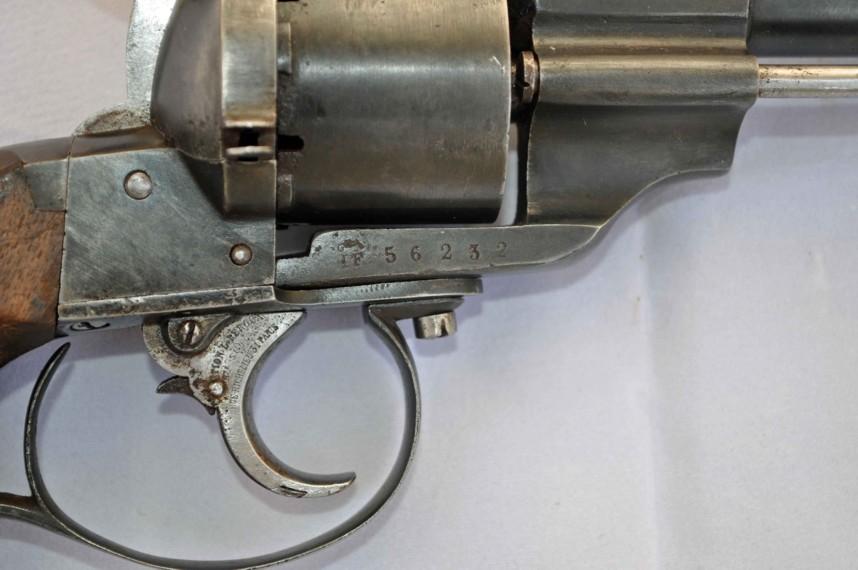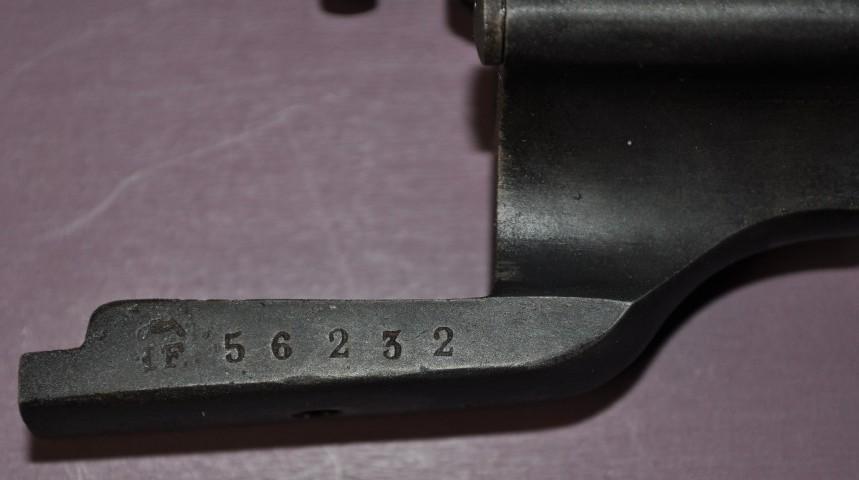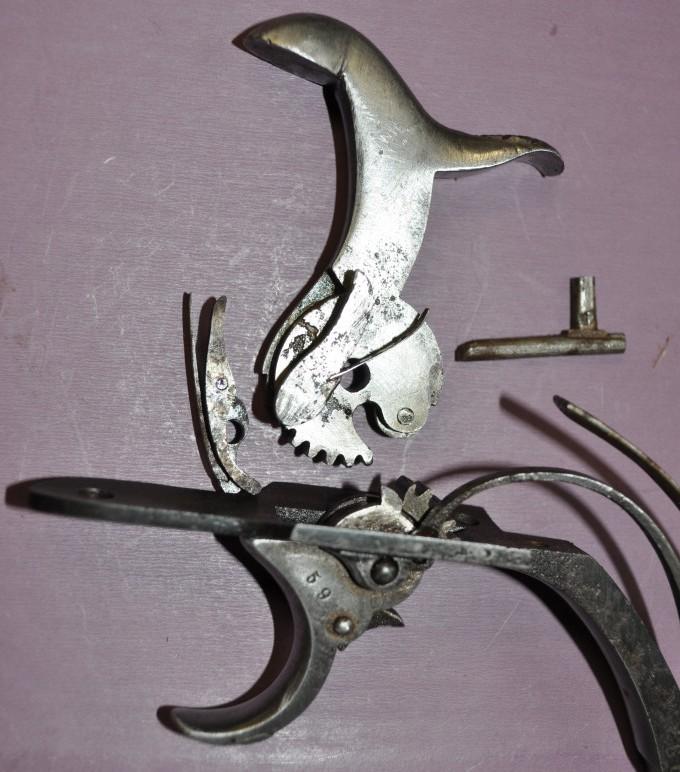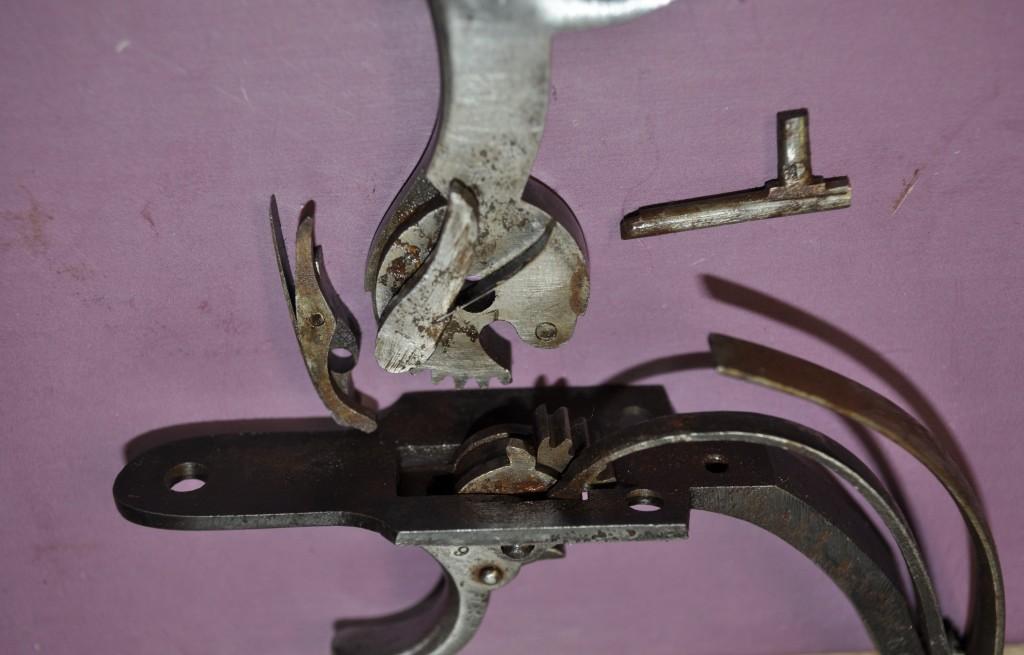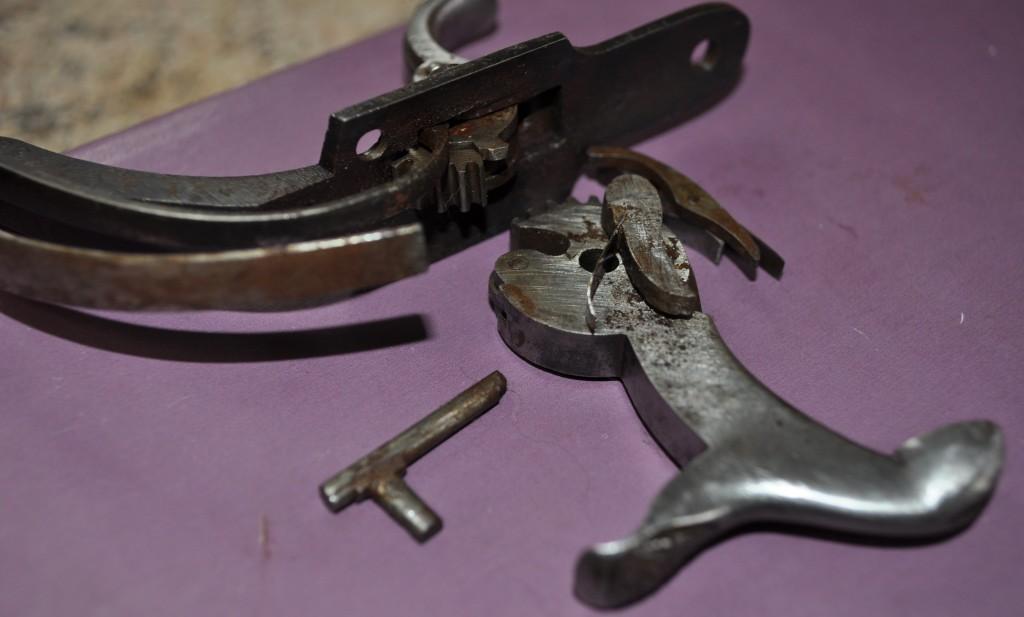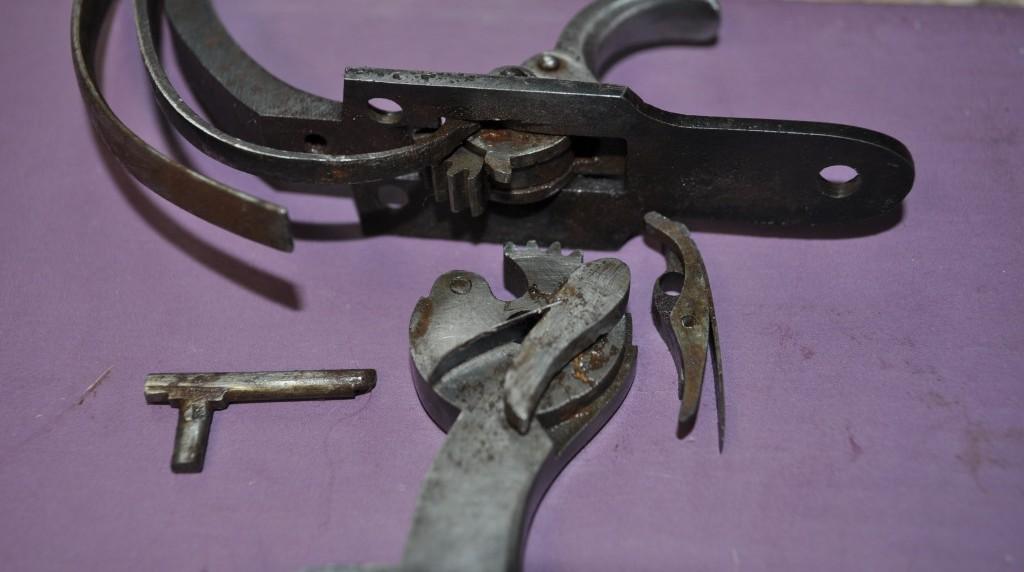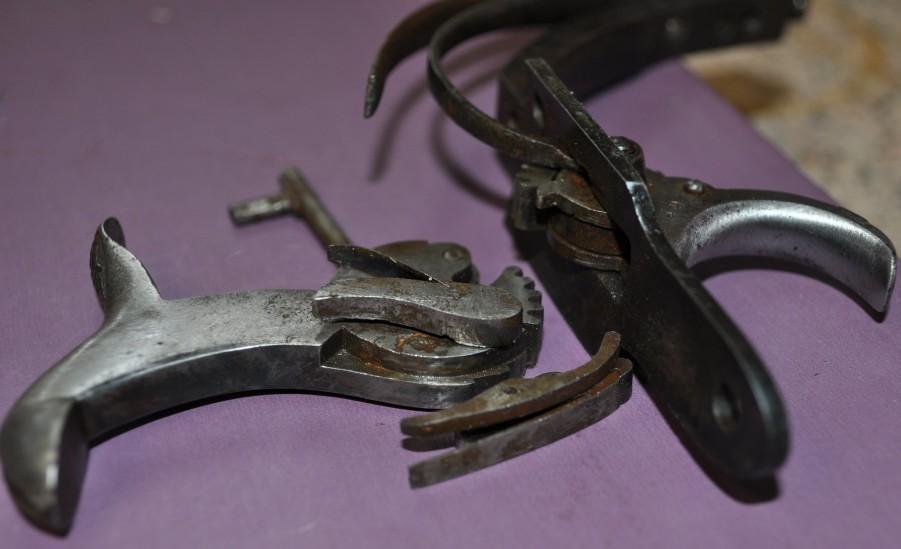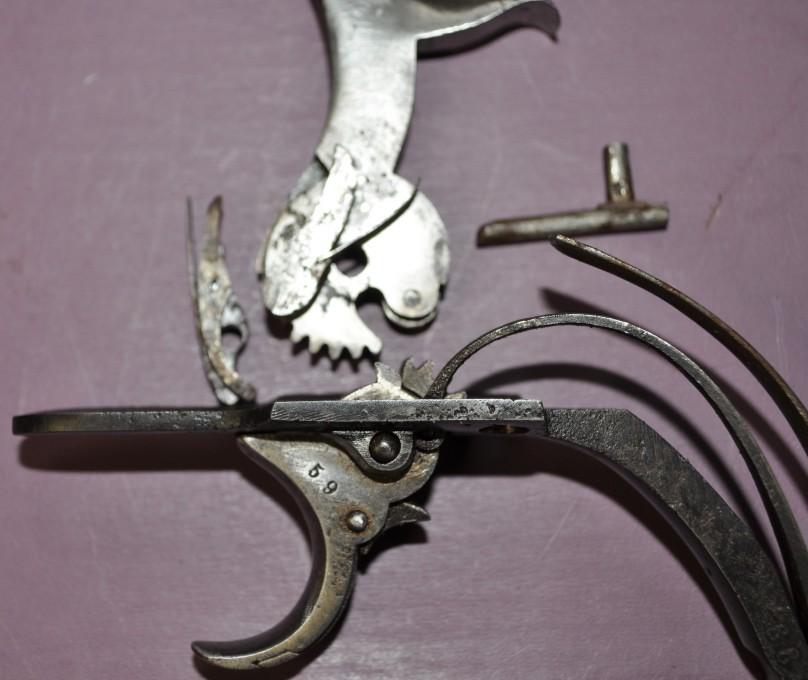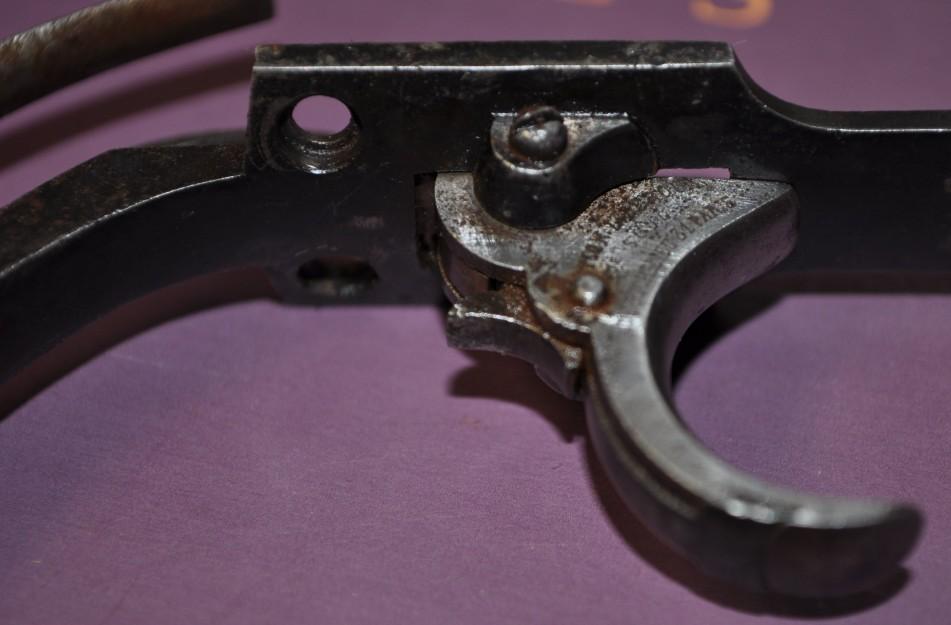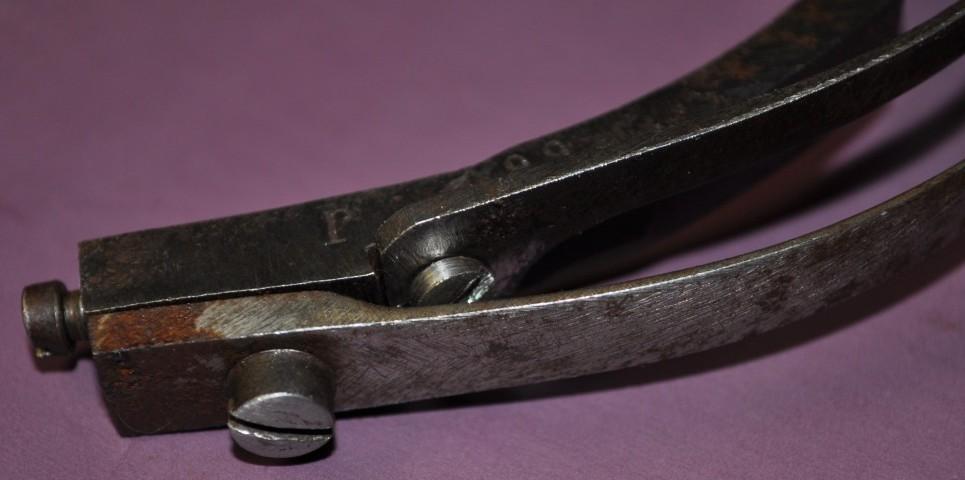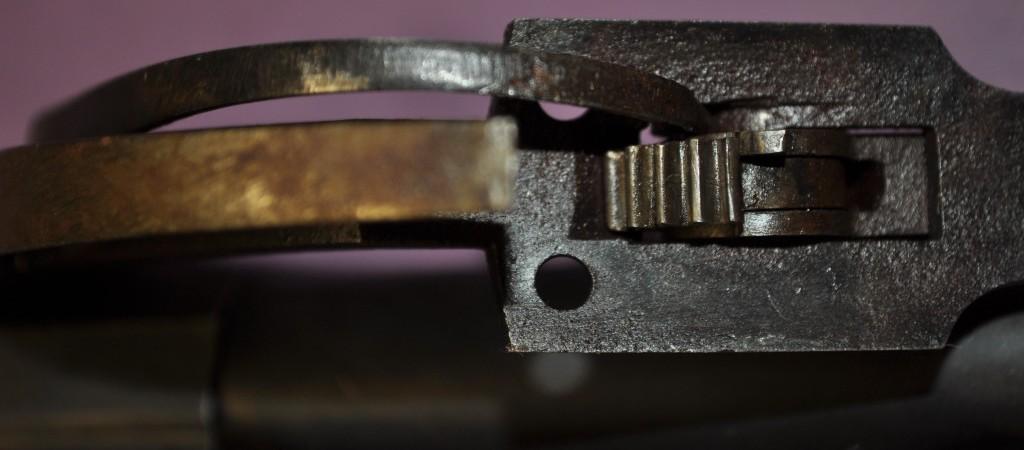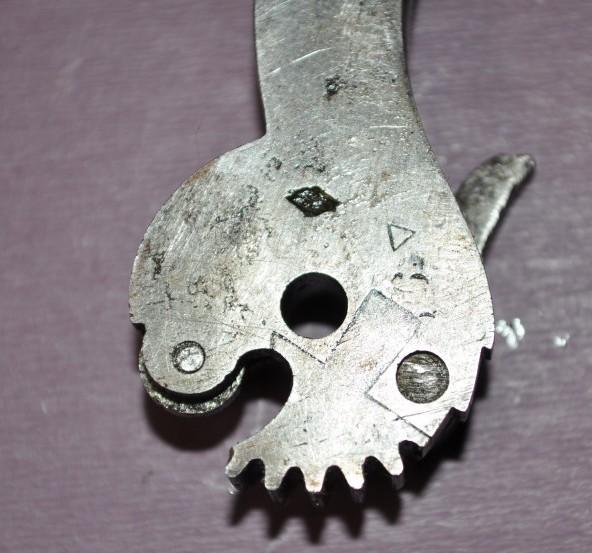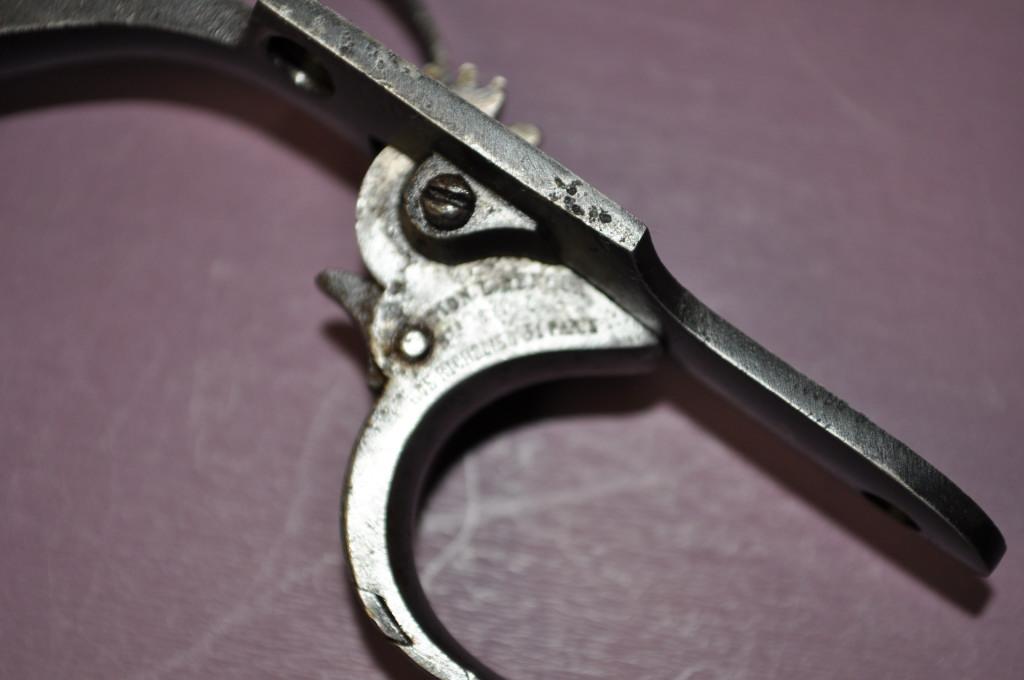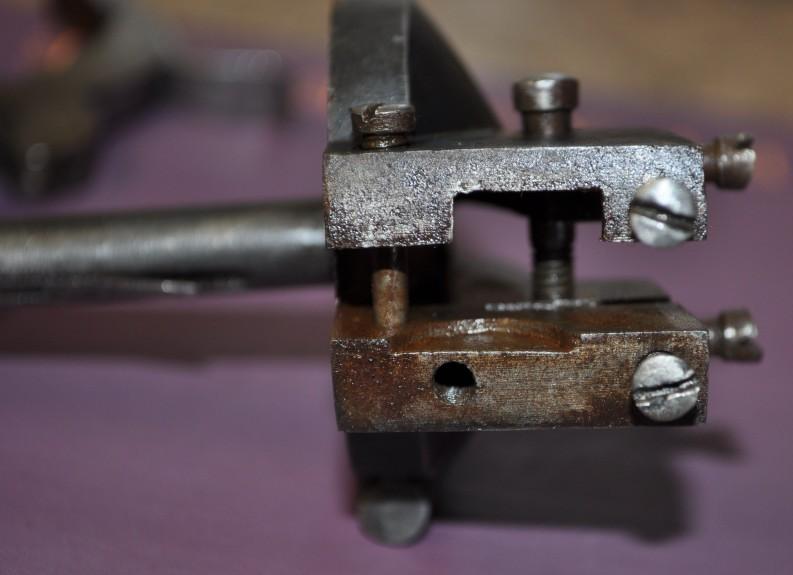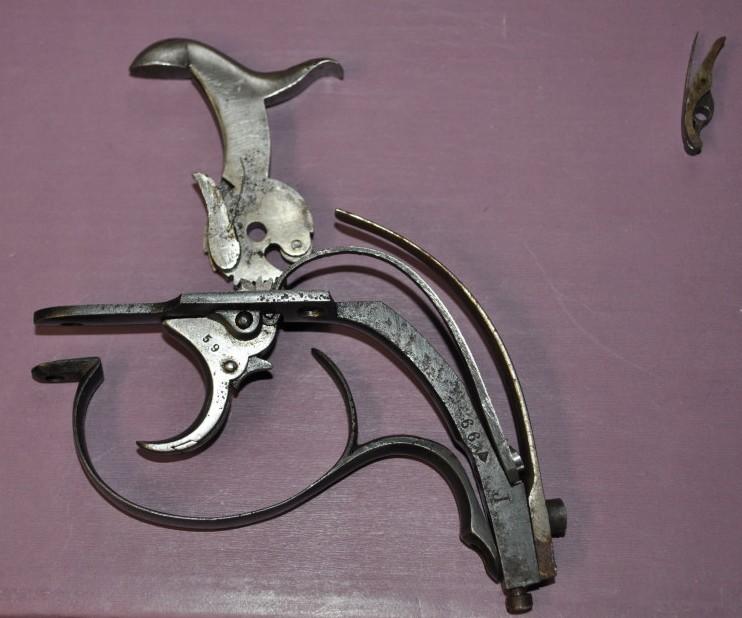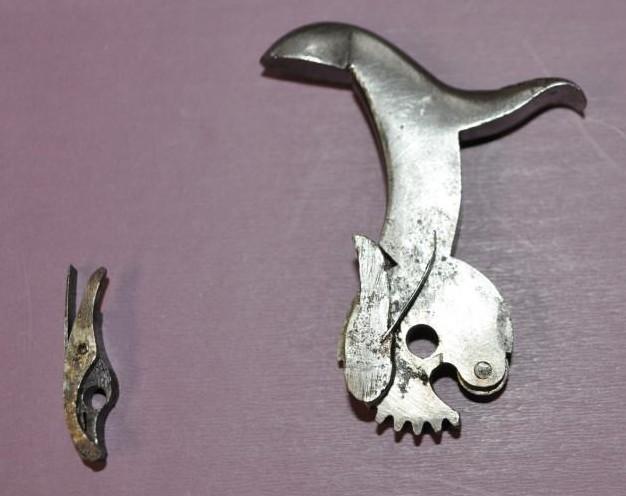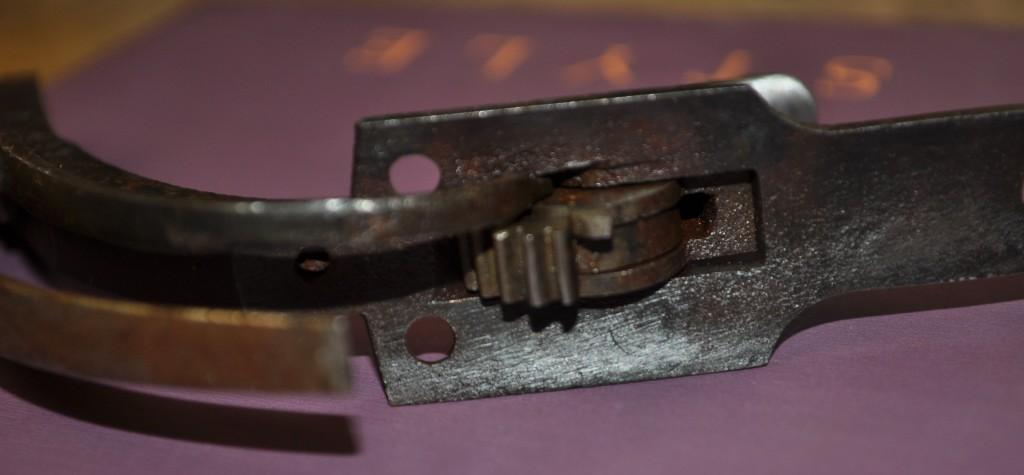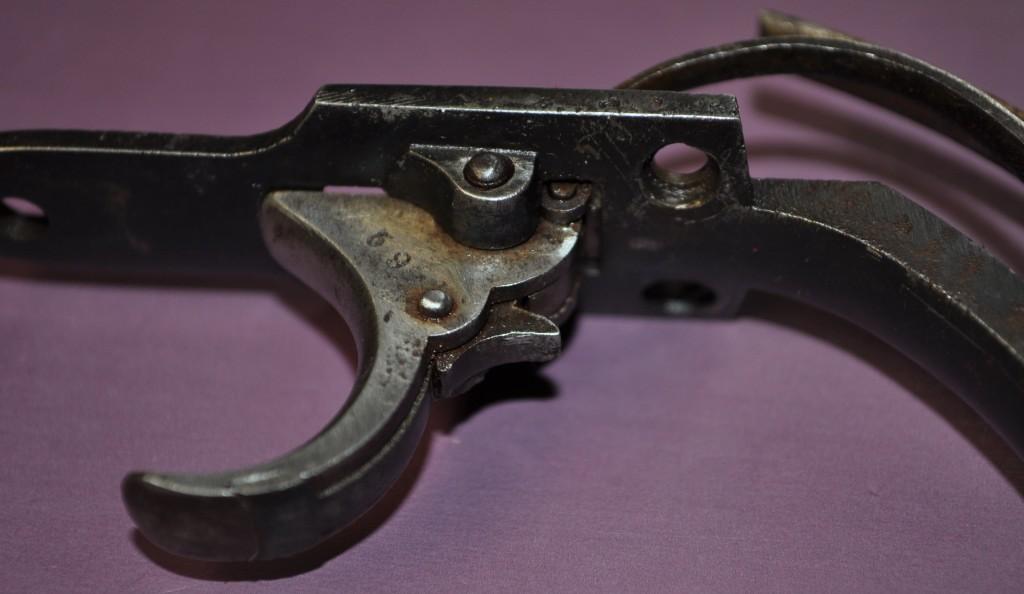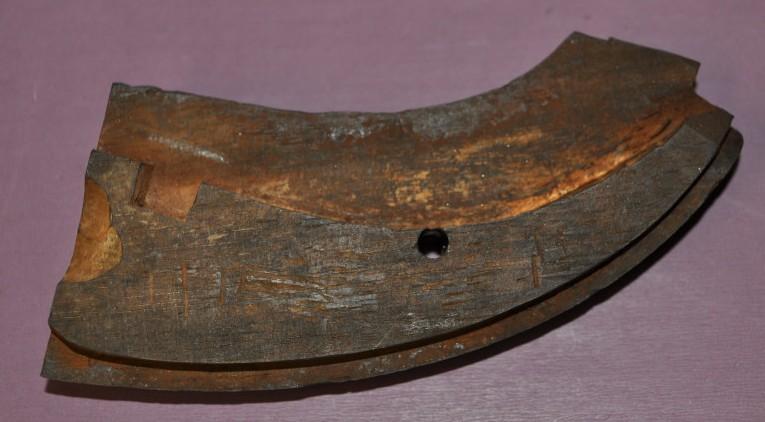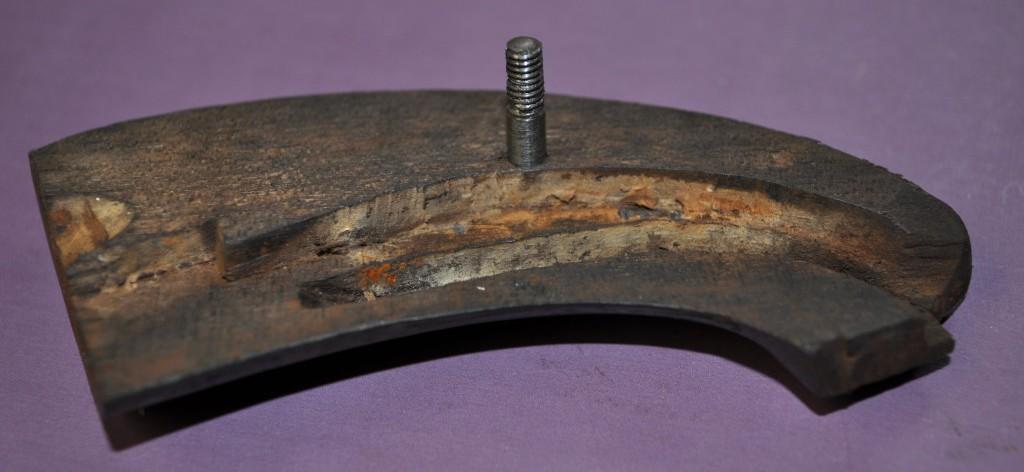 L.Leroux
It's thus a rifle pinfire signed L.Leroux, arms manufacturer to Paris (I have for the moment any date) calibre 16.
The barrel includes "A.Bernard Breveté" in addition to punches (AB) crowned; manufactured for the gamekeepers of Ruffec, forest in Poitou-Charentes in France.
Albert Bernard: "Son of Nicolas, gunner to the Manufacture of Versailles, installed on its account in Paris in 1821.
He is the brother of Léopold Bernard.
Installed to the 25 street Rochechouart in Paris, it obtains an honourable mention with the Exposure of the products of the industry of 1827, then silver medals to the Exposures of Paris in 1839, 1844 and 1849. It obtains a medal of first class in 1855. It obtains a "price medal" with the exposure of London in 1851 and obtains a silver medal in Vienna in 1873.
It deposits its trademark on April 1, 1865.
Several addresses are known for him in Paris: 25 street of Rochechouart in 1827, 22 street Marboeuf in 1839, to the 8 in 1844, the 16 in 1850 and the 20 avenue of the Picquet Mound in 1870-72." CDRom Weapons of Hunting, Collection museum of art and industry of Saint-Etienne.
As regards Leroux… I did not find anything for the moment but I continuous my research, certainly slowed down a little by the studies.
Cordially.
Jean