Francis Marquis
Francis Marquis Percussion Duelling Pistols.
Calibre: .45
Barrel(s): 9 1/2" Octagonal
Weight: 2 lbs. 2 ozs.
Trigger(s): Single Set.
Stock: Intricately carved and fluted walnut.
Butt/Pad: Engraved steel grip caps.
Francis Marquis, harquebusier was founded in 1848 and quickly became a premier gunmaker. His fine craftsmanship was acknowledged by invitations to and his attendance and display at the 1855 and 1867 Paris Universal Expositions (Worlds' Fairs) and also at the 1862 London Universal Exposition.
And this pair of duellers graphically illustrates his skills. Fit and finish is still exceptional, even after well more than a century. The stocks are intricately carved in an elegant scroll pattern with handsomely fluted grips.
The locks and furniture are decorated with a crisp and clean scroll with exceptional shading.
Barrels are a deep lustrous blue.
They're cased in their French-fitted case with burgundy lining and the Francis Marquis name and address prominent in the top - complete with ramrods, cleaning rods and jags, ball starter, ball mould, wooden jars and a wooden mallet.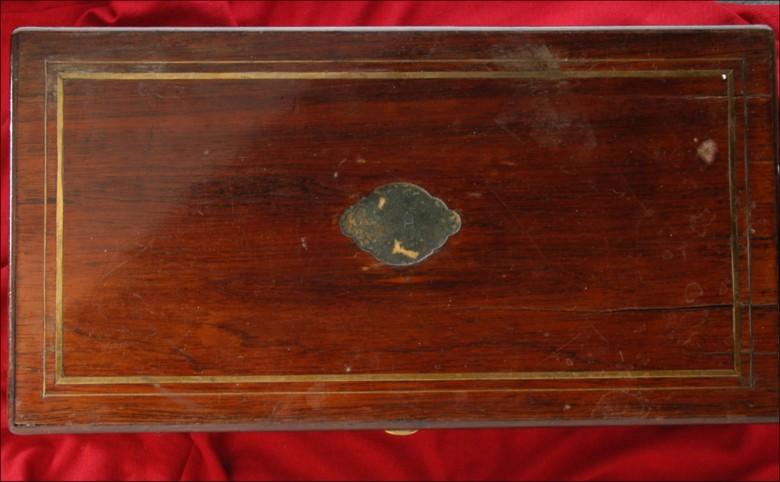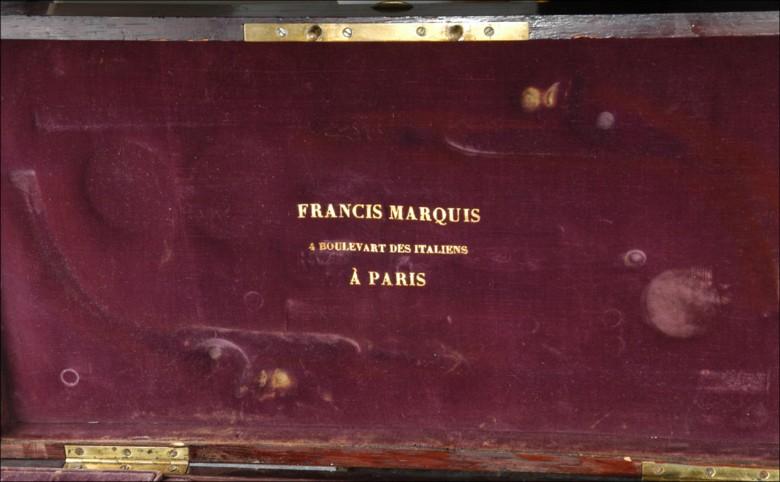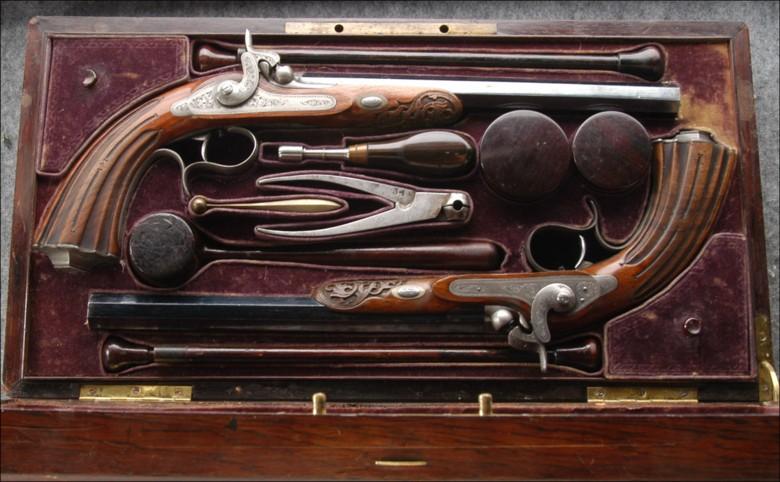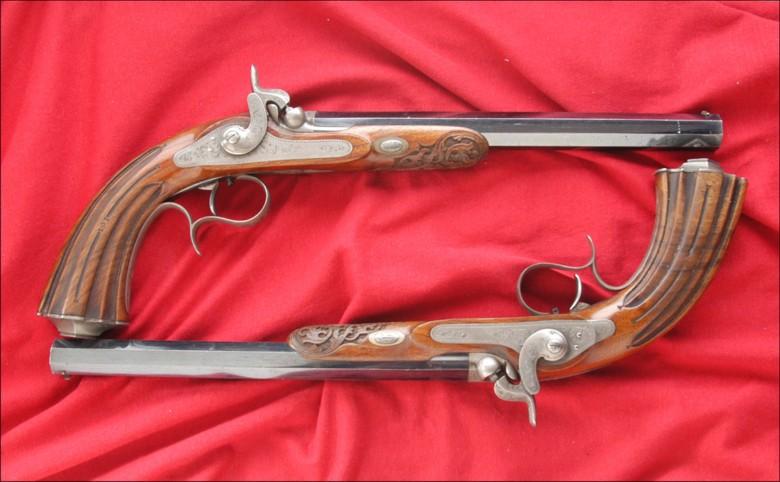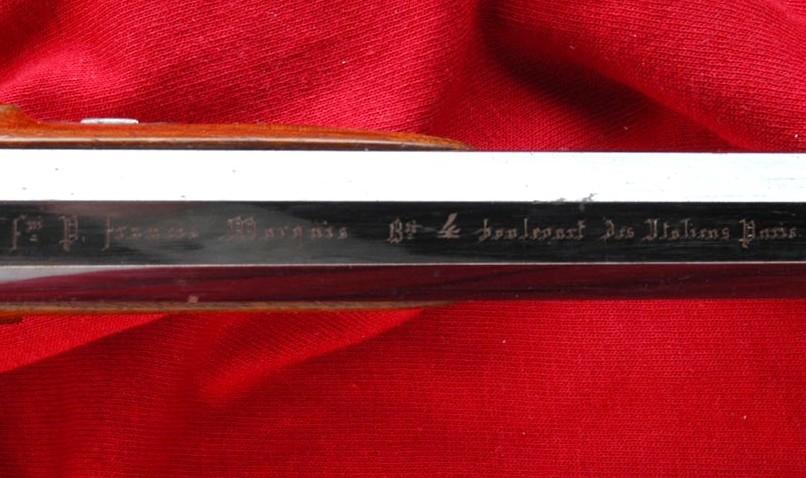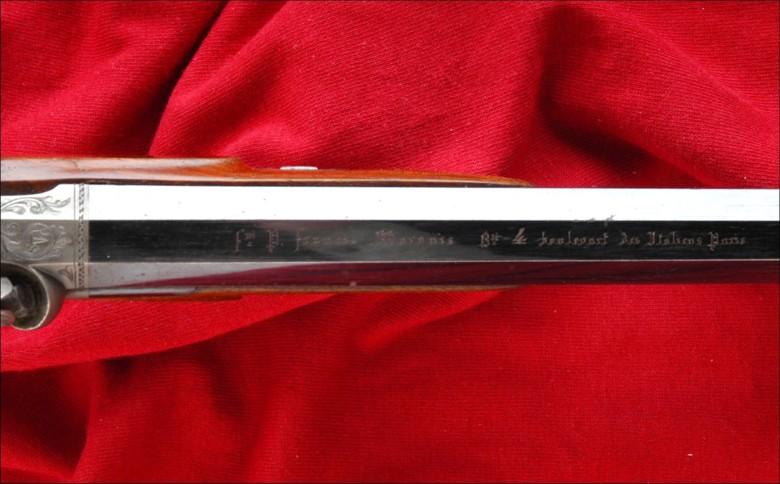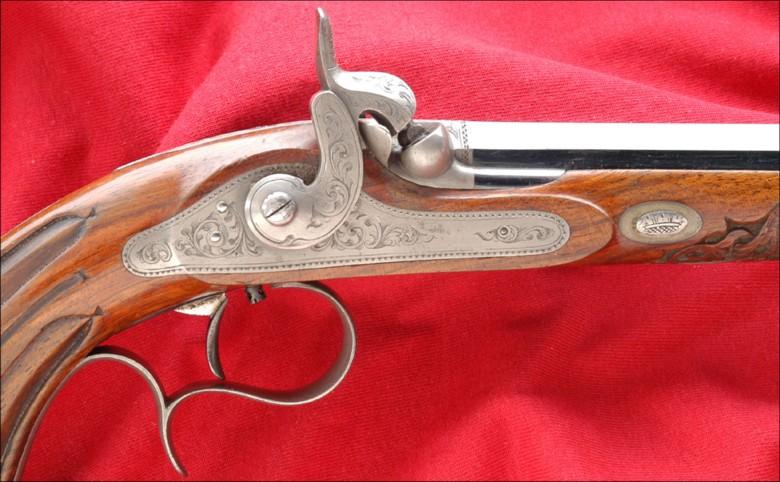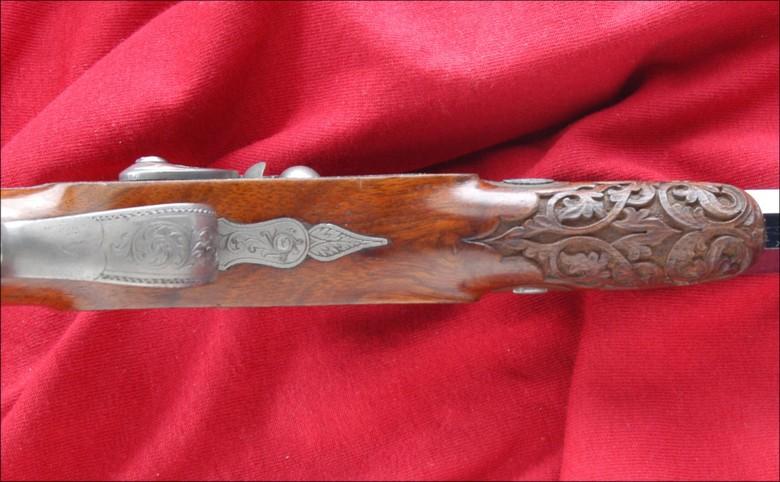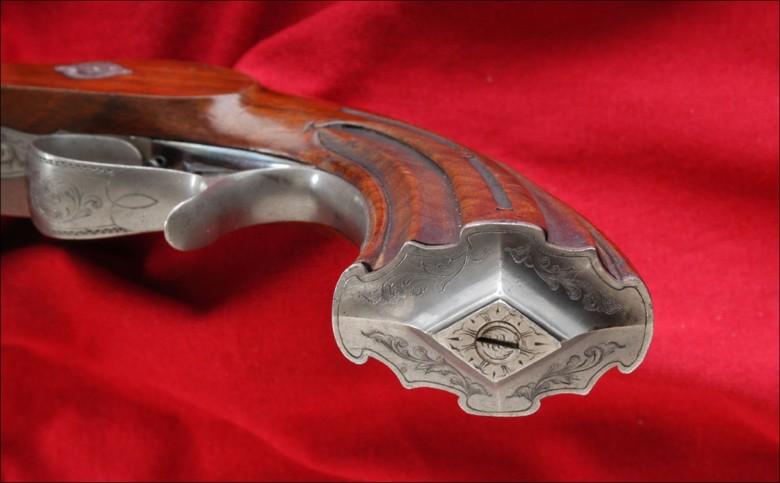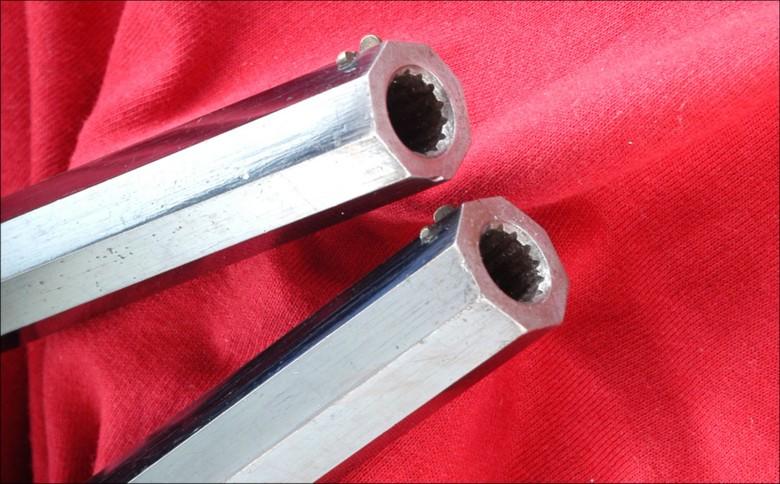 Others pistols of Marquis.