Merley
EXCELLENT LATE 18th CENTURY (1790's) FRENCH DOUBLE BARREL FLINTLOCK SHOTGUN.
MAKERS MARK ON THE BARREL'S: MERLEY / PARISIEN.
OAL=124cm.
Photographs authorized by "AUGUSTUS FINE ANTIQUITIES"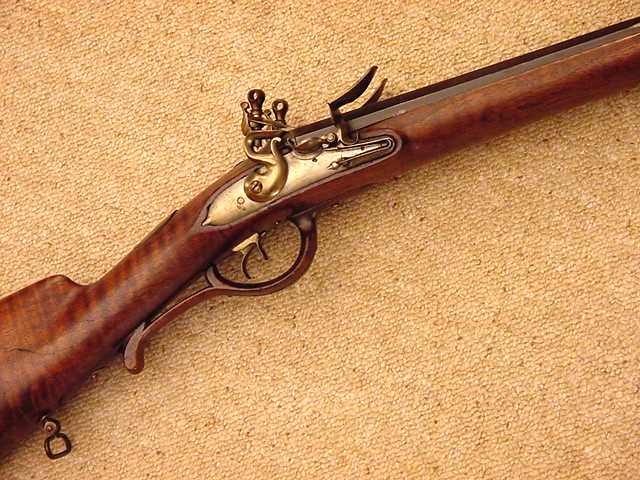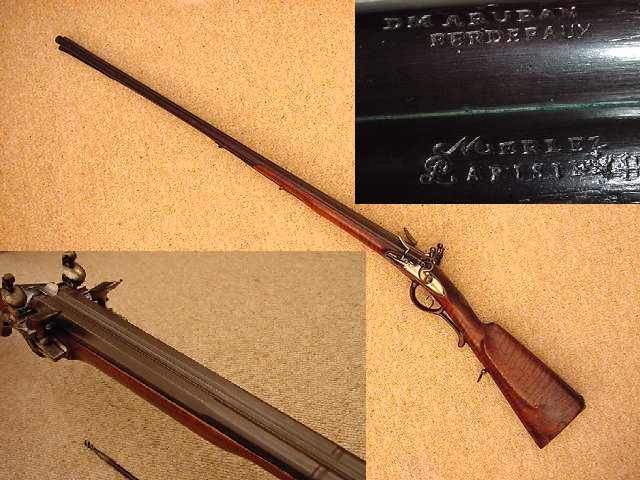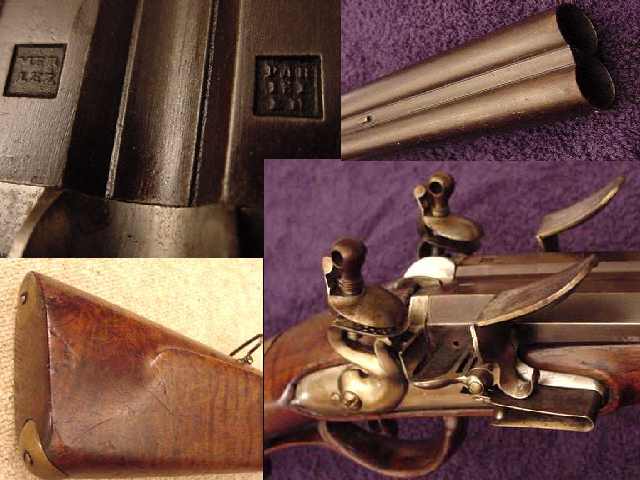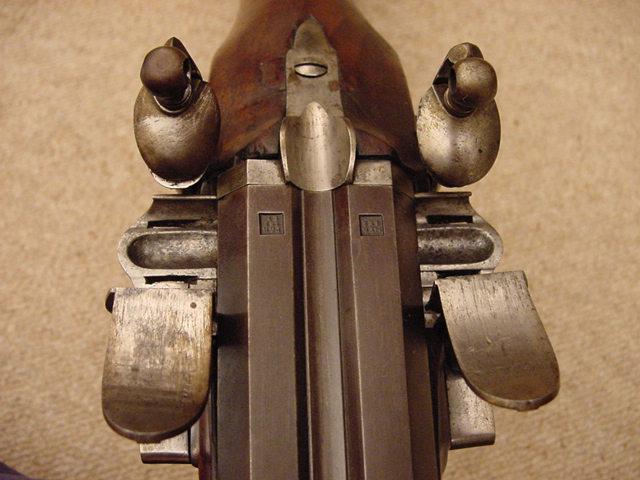 G. Merley
A pair of double barrelled flintlock pistols by G. Merley in St. Etienne, circa 1800.
Round barrels with smooth bores in 15 mm calibre.
Engraved gilded decoration on top of the barrels and the midribs are inscribed with the quality description, "Canon Tordu" (Twist Barrel). Engraved locks with waterproof pans and lock plates bearing the signature, "G. Merley".
Walnut full stocks with chequered grips.
High quality cut and engraved iron furniture.
Ramrods of blackened whalebone with horn tips and iron scrapers and jags.
Length of each 37.5 cm.