The FAMILY Of WEAPONS BERTHIER
Mr Berthier was then a head clerk to the Co of the railroads of Algeria (then French); it was moreover an inventor having solids supports politicos-soldiers…
The weapon which it proposes, with a breech close to that of Lebel, is simpler and more effective than that this one from its Mannlicher magazine much more modern:
It is about the RIFLE OF CAVALRY model 1890 (length totale945 mm) 3 shots in 8mm, like rifle 1886 known as "Lebel".
The RIFLE OF CUIRASSIER MOD 1890 (overall length 952mm) from which only the stick differs (the shape and back plate of leather) is brought into service the same year
Initially these two weapons cannot accept bayonet….but by shortening of mounting and poses one to "embouchoir" adapted they all will be almost modified at the point to be almost in conformity with the future snap hook…
In 1890 leaves also the GENDARMERIE RIFLE (long.945mm), this weapon is planned for a specific bayonet thus it presents a barrel a little shorter than the two first and one to "embouchoir" allowing the fixing of this bayonet.
This weapon will be produced very little time bus replaced in 1892 by:
The ARTILLERY SNAP HOOK, strictly similar except that it receives known saber-bayonet MOD 1892 of all!
There are many modifications of detail of all these weapons which end in their standardization in the form of snap hook 1892….
Which snap hook will undergo itself the important modification of 1916 making it pass to 5 shots (with limps out of steel in front of the trigger guard and hand keeps in wood surrounding the rise).
(It is the model which is already in photograph on our site)
Parallel to these rifles and snap hooks, from Berthier rifles (of strictly similar design) very quickly will appear and to replace growing old Lebel partially, it is:
RIFLE 1902 KNOWN AS OF "INDOCHINESE RIFLEMAN" with 3 shots also (Total length 1125 mm; Bent ATS arming lever as weapons above)
RIFLE 1907 KNOWN AS OF "SENEGALESE RIFLEMAN" (Total length 1306mm generally bent ATS arming lever)
RIFLE 1907-15….BUILT From 1915 and almost identical to the 1907 (Total length 1306mm, generally right ATS arming lever - as Lebel)
FINALLY IN 1916….the whole of rifles undergoes the same modification that the short weapons, namely the passage to 5 shots and the installation of a guard hand superior out of wooden!
IT IS IMPORTANT TO NOTE THAT ALL THESE WEAPONS WILL BE PRODUCED IN MANUFACTURE Of STATE, St ETIENNE, TULLE, CHATELLERAULT,… (Except during part of the first war where some private companies will come in complement, mainly: Delaunay Belleville and Remington the USA and Contin-Souza for the cases of breech).
Thanks very much to Marc B. for these very clear explanations.
Snap hook Berthier 1892-M16 modified
Snap hook Berthier 1892-M16, (at the beginning MAS; thus manufacture of state!), modified by "UNIQUE" (Manufactory of weapons of French Pyrénées - Hendaye, private sector: that's not a manufacture of state) for the drive of CRS ...... approximately 750 specimens years 50-60 .....
Pictures and technicals details from Marc with my grateful thanks.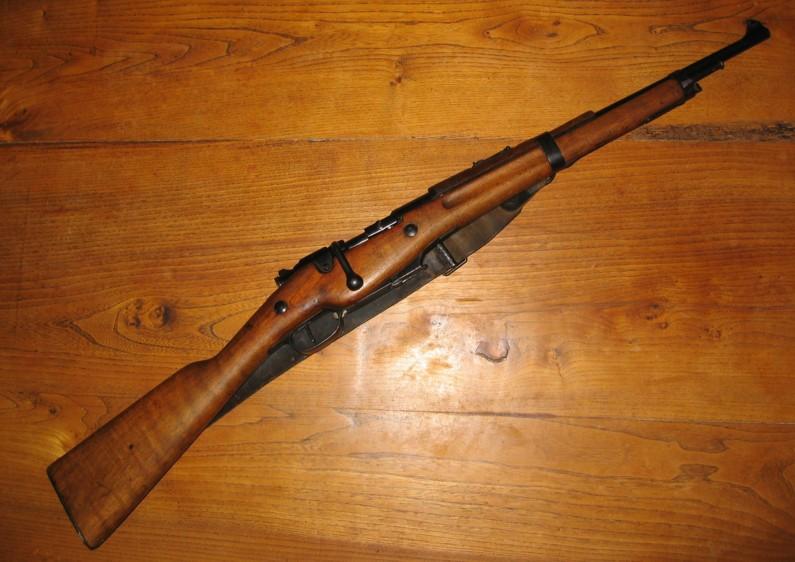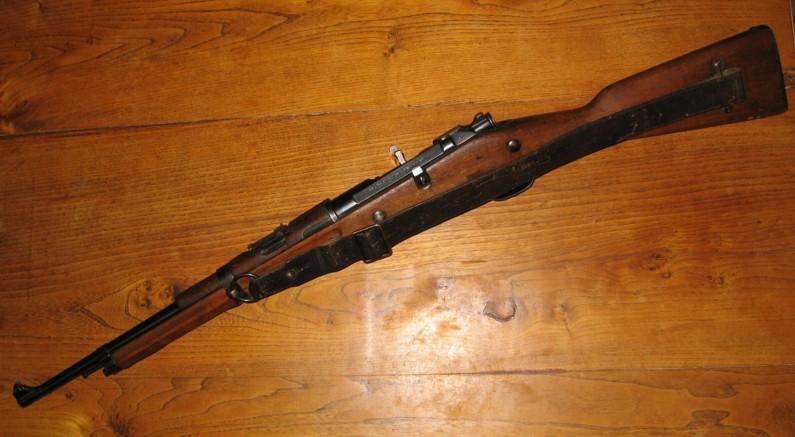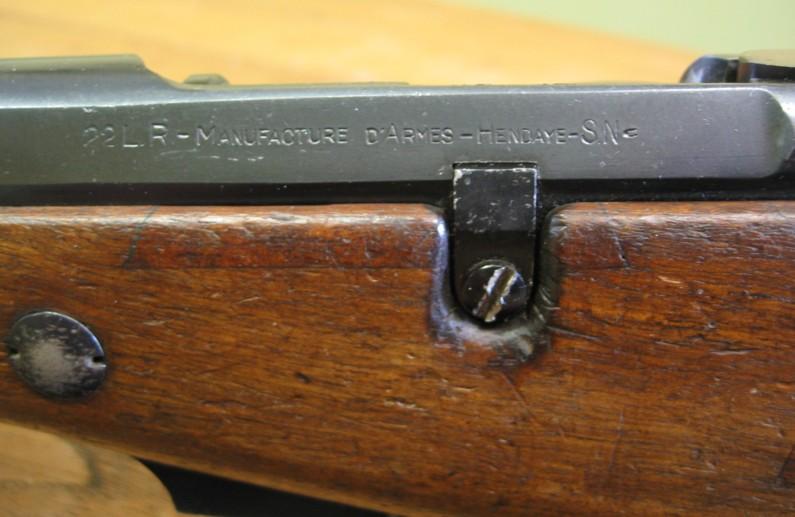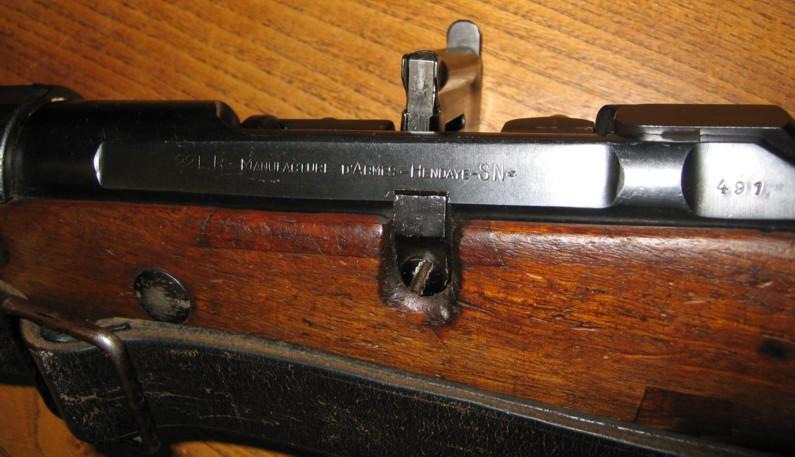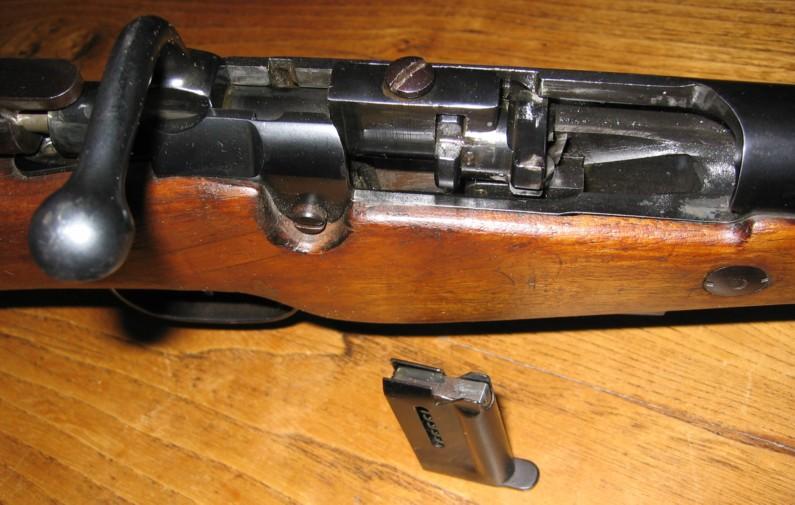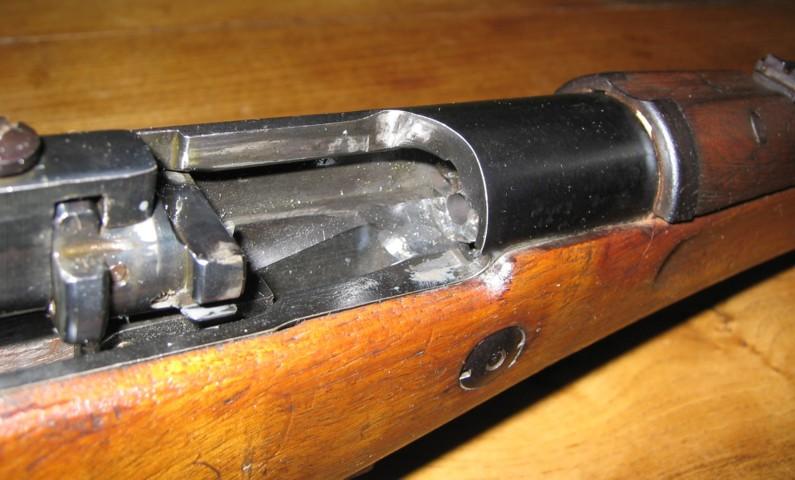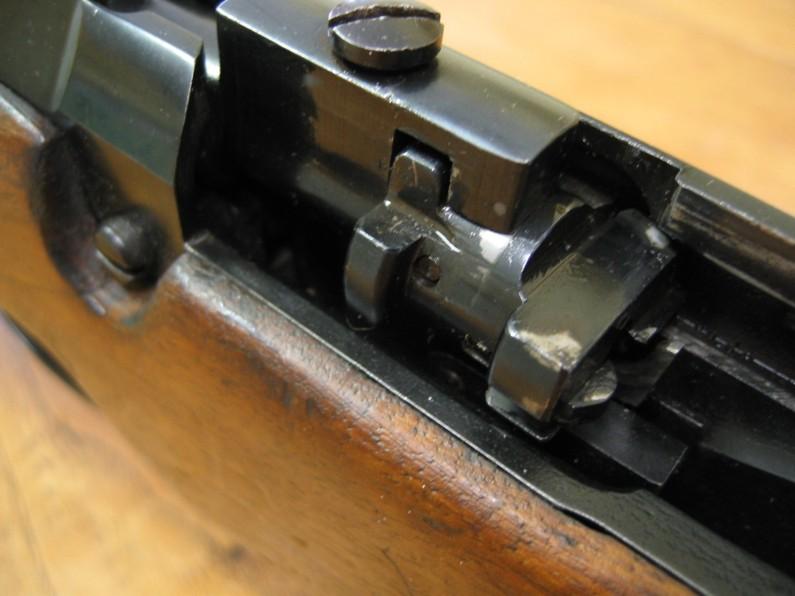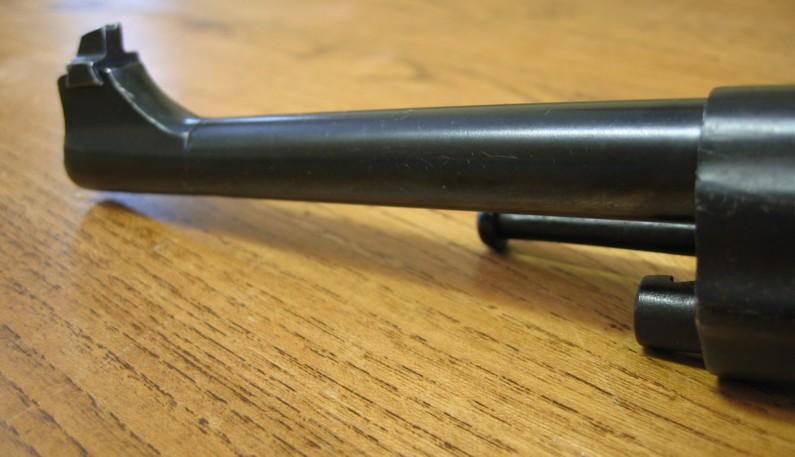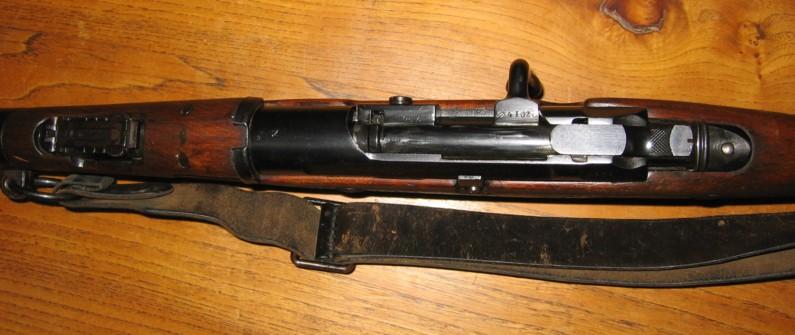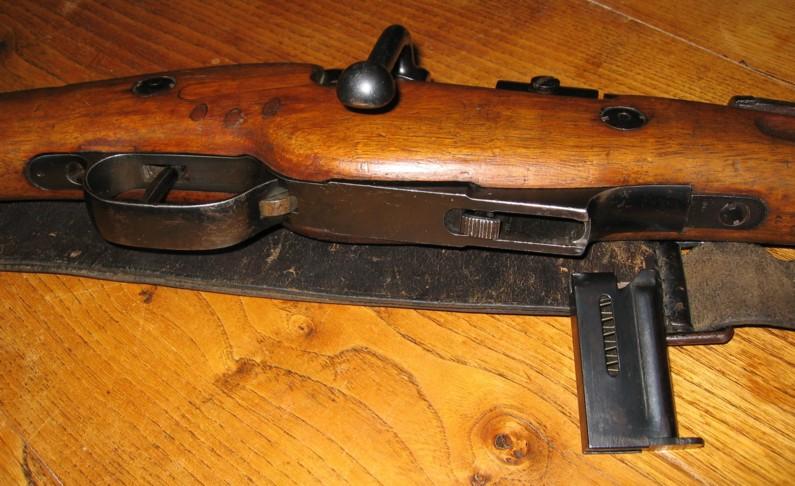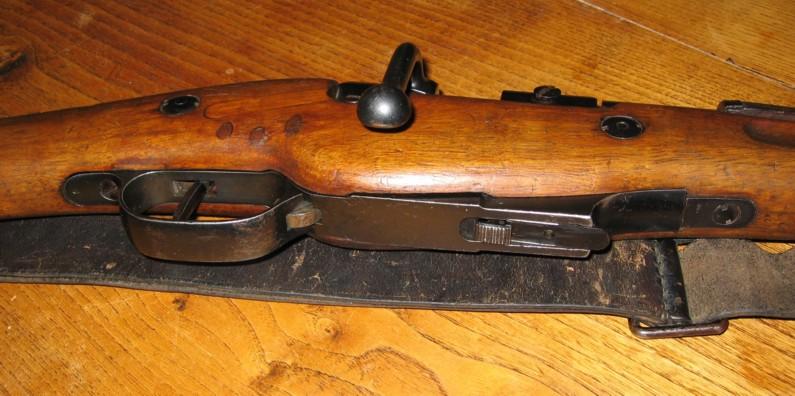 Snap Hook Berthier
Calibre 8mm Lebel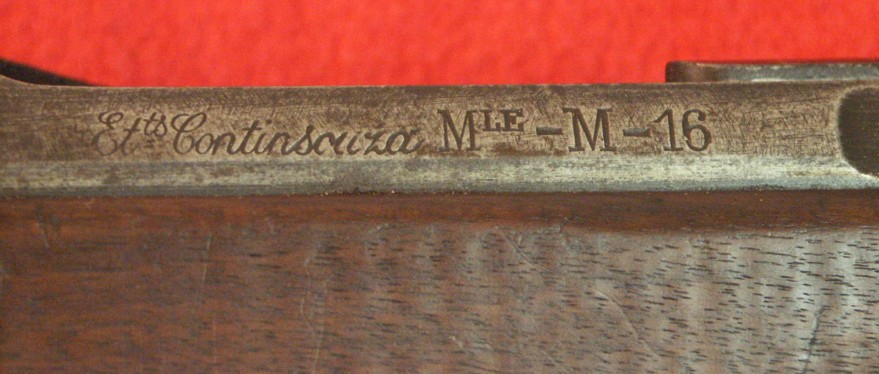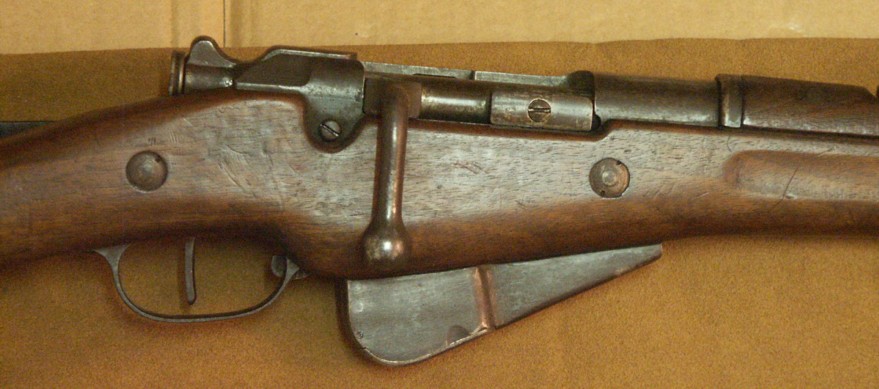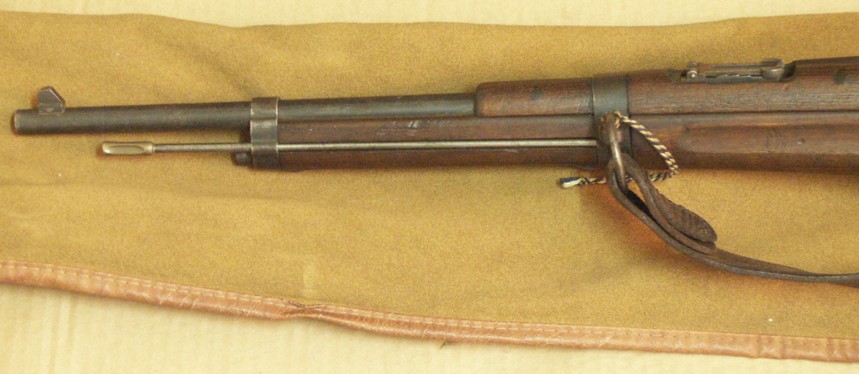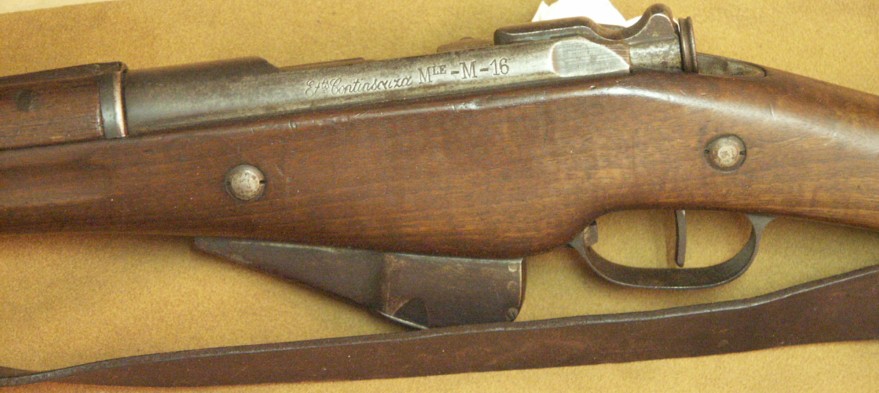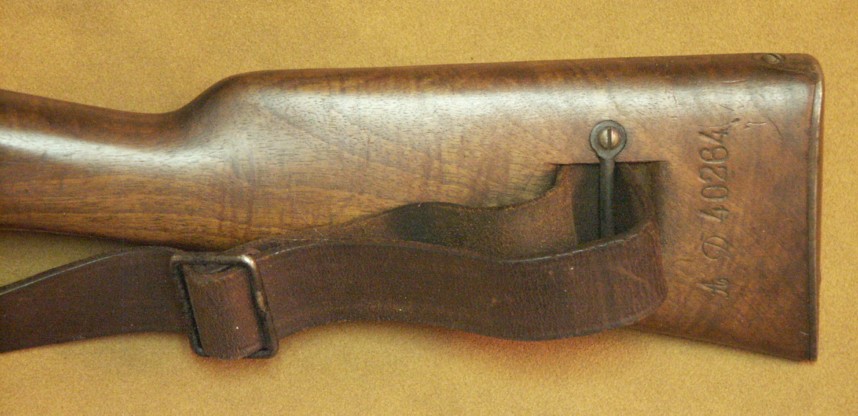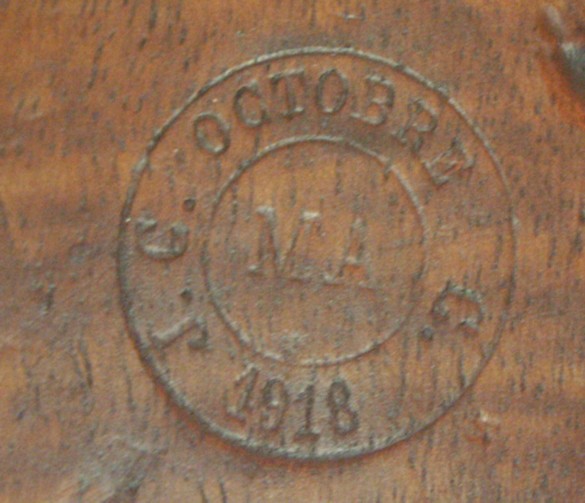 Berthier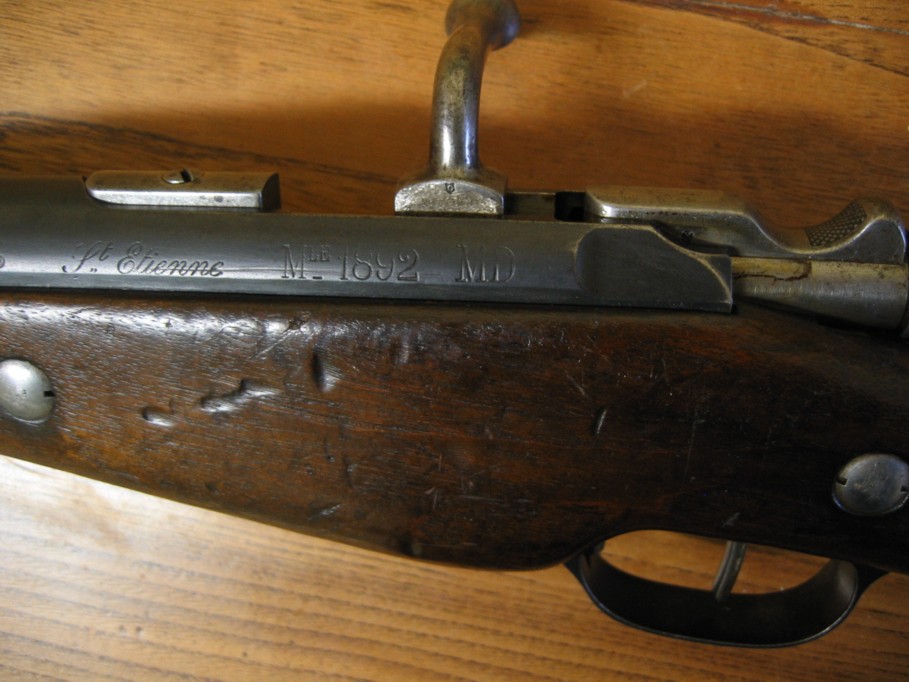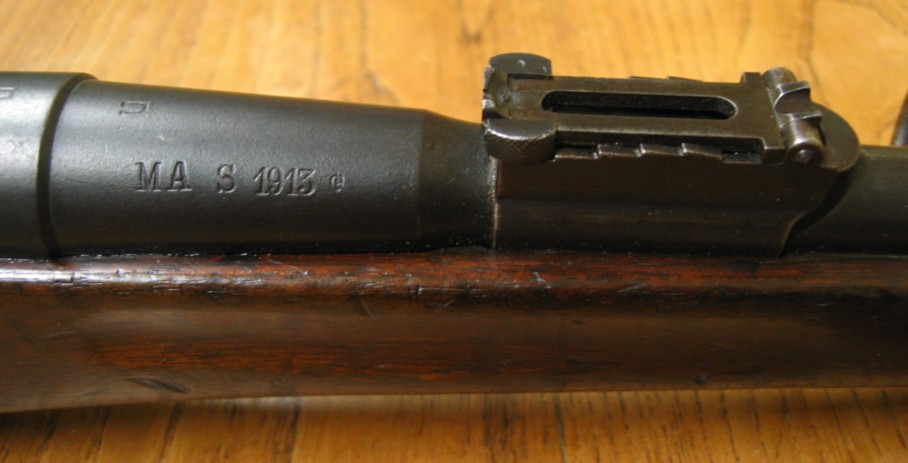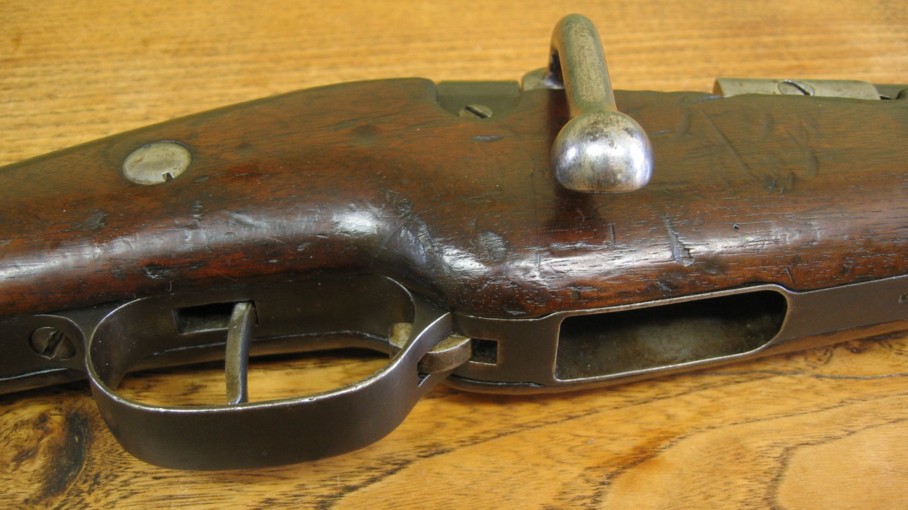 Snap Hook Berthier
Mousqueton Lebel Berthier M 16 (M for modified, addition - modification of a magazin of 5 cartridges has the place of 3)
Eric
Caliber 8mm
Photographs of Mister J.M. Silvia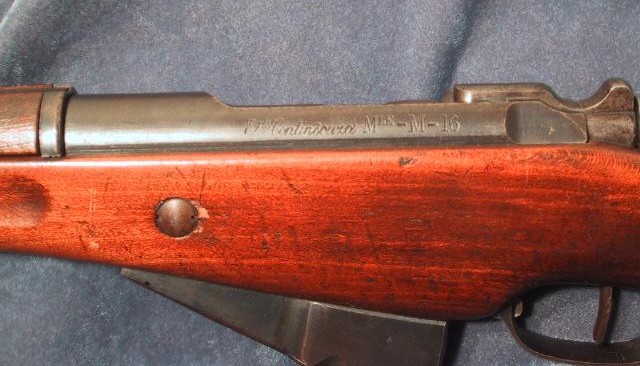 Probably the trace of a ball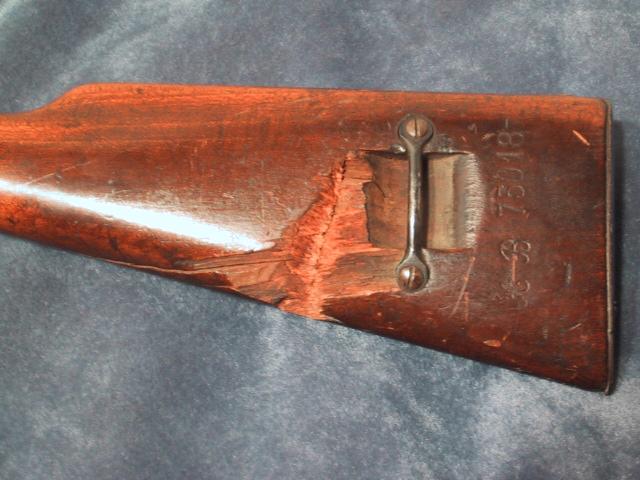 Snap Hook Berthier
Berthier model 1907/15 infantery rifle, cal 8mm lebel.
Special 3 round clip that was needed to load the Mannlicher type magazine.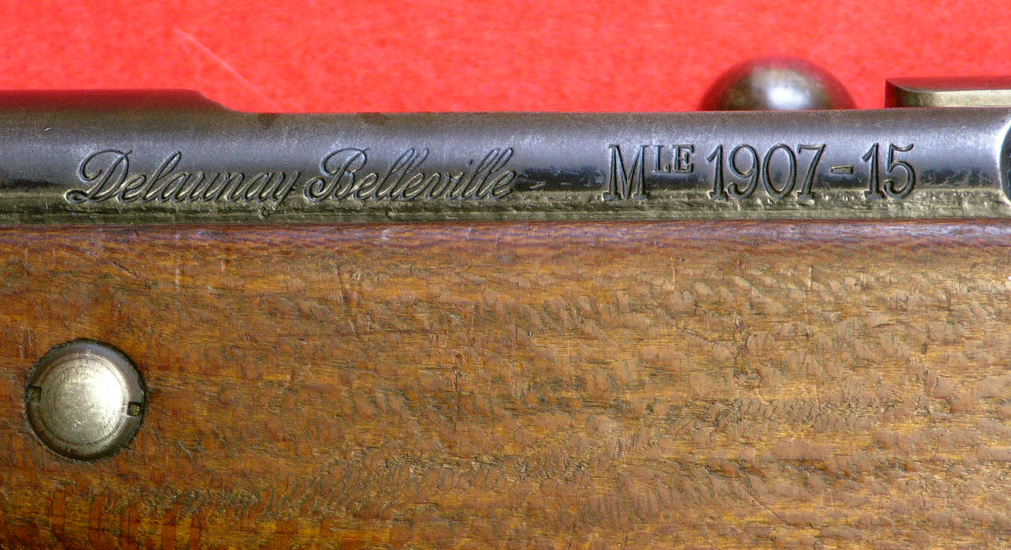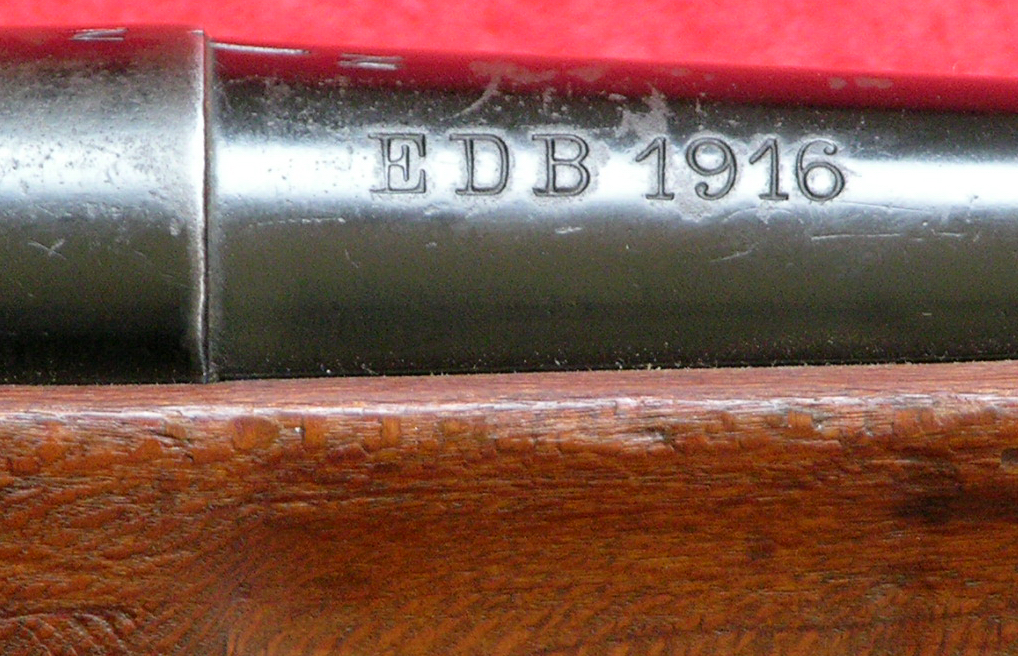 Snap hook berthier model 1892 m16
I received a Berthier snap hook (manufactured in Chatelerault) of an old person, who according to her statements would have been lost or given up at the time of the combat of May 40 on the channel Charleroi Brussels.
Can you identify me marking "OF" on the tail of the breech?
Despite everything my research, I did not reach that point.
For information, I already met same marking on another part.
Max