Perrin Lepage Louis
PERRIN-LEPAGE Louis, Poitiers, Vienne+Paris, of 1823 to 1865. Expose to the industrial exposure of 1823. Marry Justine, the girl of Jean LEPAGE *1746. Around 1830 in Paris, 7 street of the scale "Armory of trade and its manufacture ". In 1832, in collaboration with his brother-in-law (Jean Andre Prosper) Henry LEPAGE deposits a patent for a pistol with loading by the back. In 1840, 24 street of the roadway of Antin; in 1850, 15 street Notre Dame de Lorette; also announced 15 Bd des capucines. In 1856, 51 street Lafitte. Shooting range: 47 White street, later with Enghien, Valley of Oise. Receives in 1855, 1858, 1859 and 1865 of the patents for revolvers with percussion and with caps.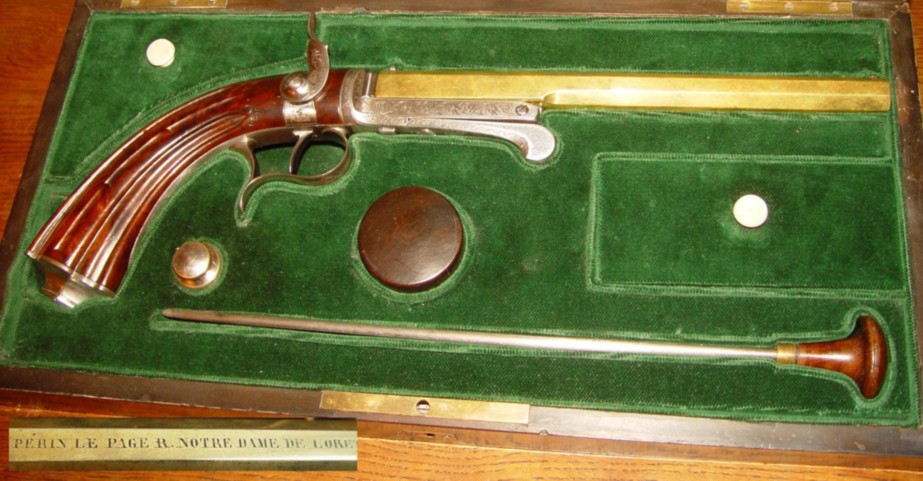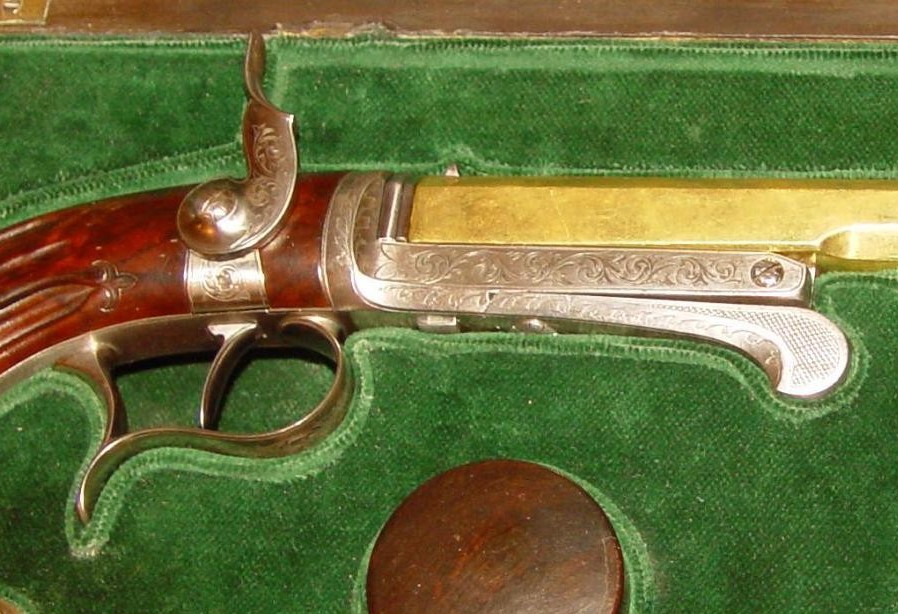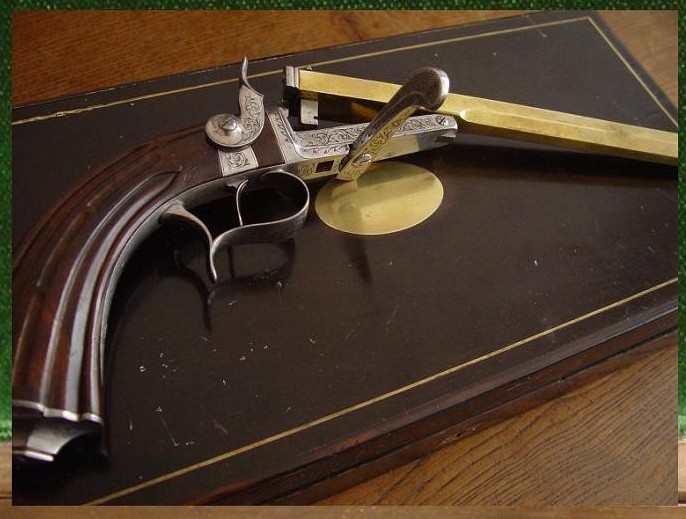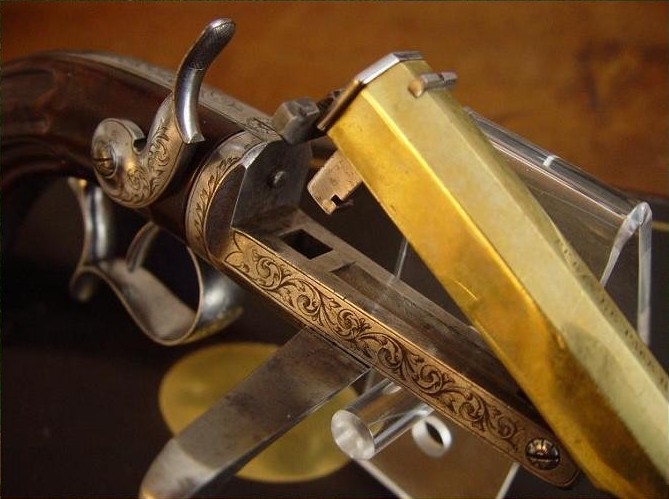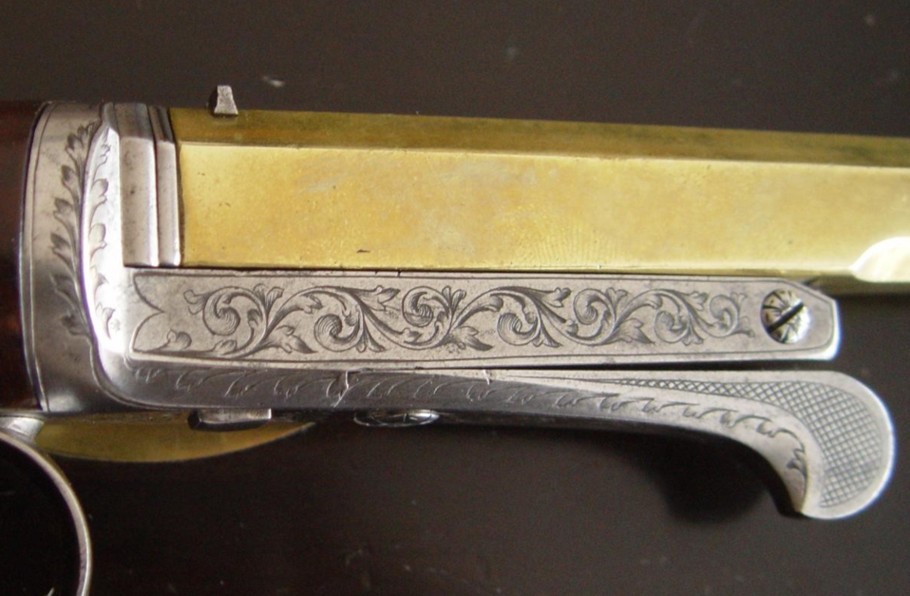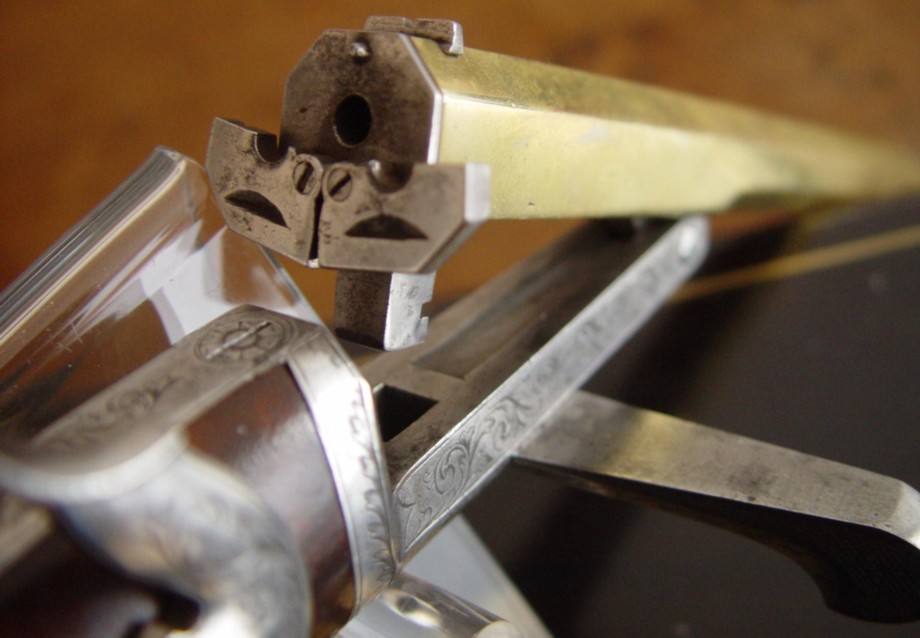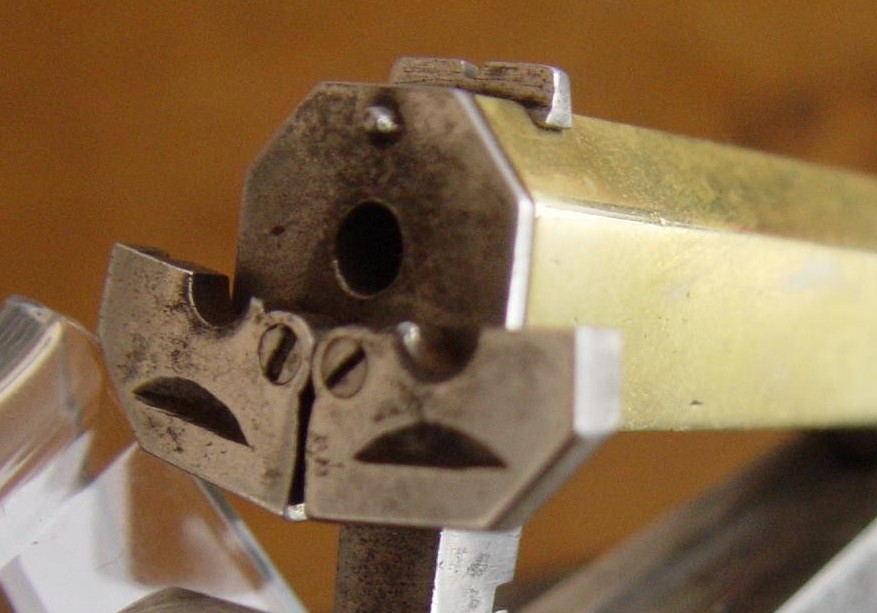 PERIN LEPAGE
PERIN LEPAGE BREECHLOADER PISTOLS:
Circa 1850. 13 1/4 inch overall length. About 13mm caliber. Fine beautifully checkered high grade walnut stocks. Sculpted ebony butts. Superb scroll engraving on metal throughout.
Fine Damascus orthogonal barrels with a nice gilded decor at breech and barrel tip, marked "INVon PERIN LEPAGE BREVETE A PARIS" in gold letters on barrel tops.
Photographs of "ANTIQUEFIREARMS"