Ronchard Cizeron
French shotgun manufactured or sold by Muller in Evreux (Eure) in 1900 close to Rouen. Manufactured barrels with St Etienne by Cizeron and carrying the punch of test of this city of use between 1868 and 1900.
Probably manufactured towards the end of 19th and tested with the powder nitro as indicated on the top of the barrel.
Ronchard--Cizeron Joseph: manufacturer with St-Etienne about 1840 - registration of trademark in 1879 - exposures of Paris in 1878 (MB) and 1889 (except contest)
Here explanations of various markings which are reproduced on the weapon.
Canon de sûreté : Security barrel
17.0 : Value of the choke
Perfectionné : Improved
I /.'C Daille 'Dor (Médaille d'or) : Gold medal
Two palm with crown and "St Etienne" : Punch of the proofhouse of "Saint Etienne" in France. Ordinary test.
Poudre Pyroxylée : Modern powder – Powder without smoke.
PT crowned : Rifle finished - ordinary test.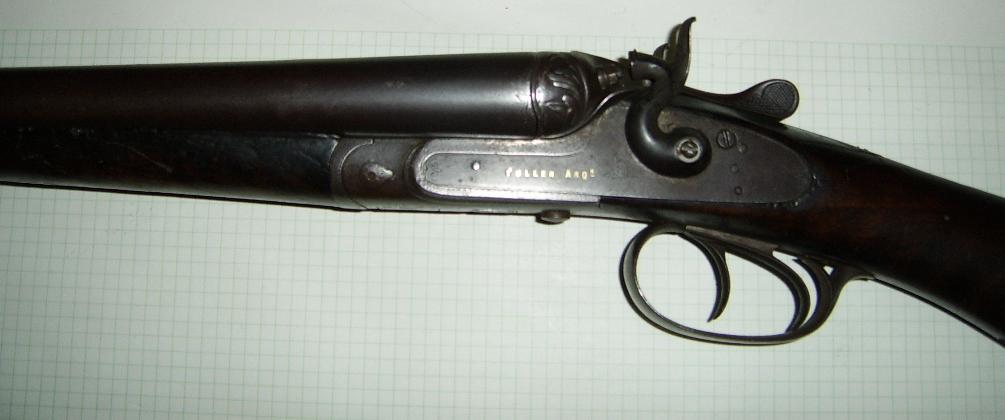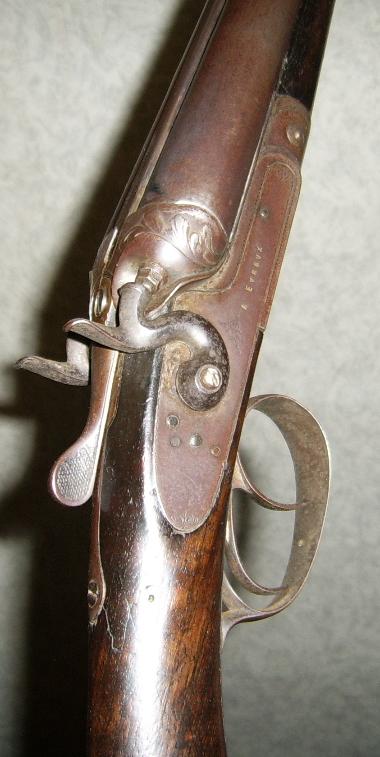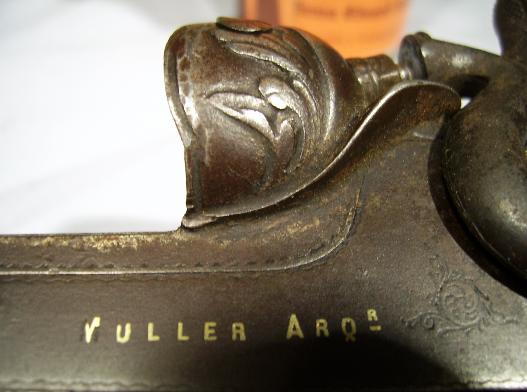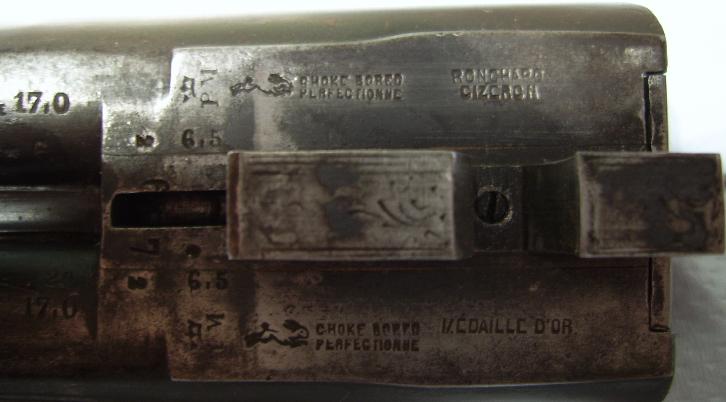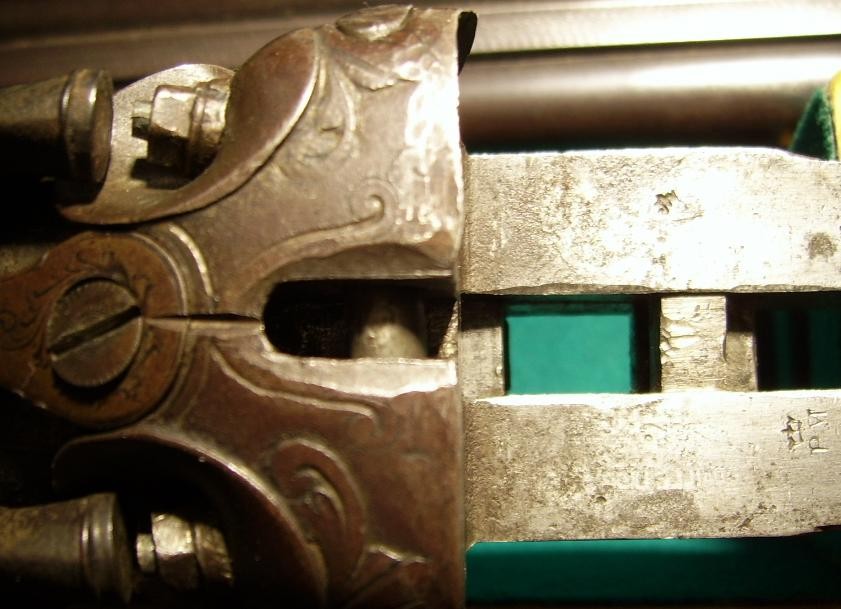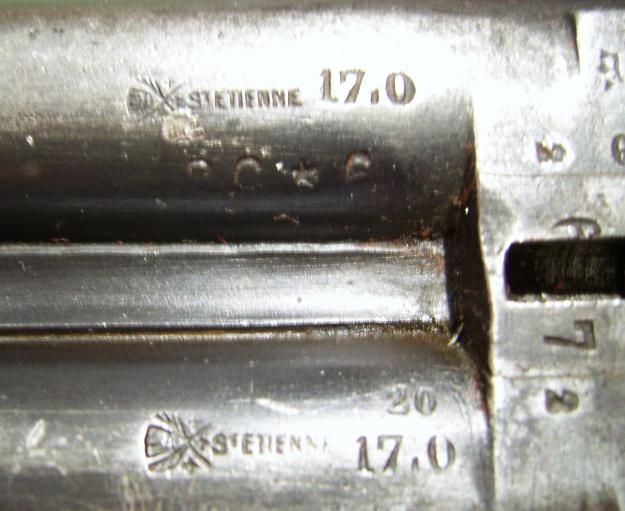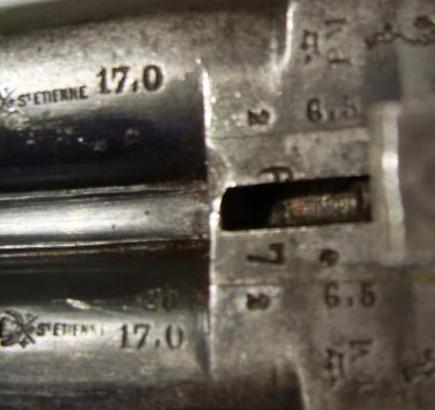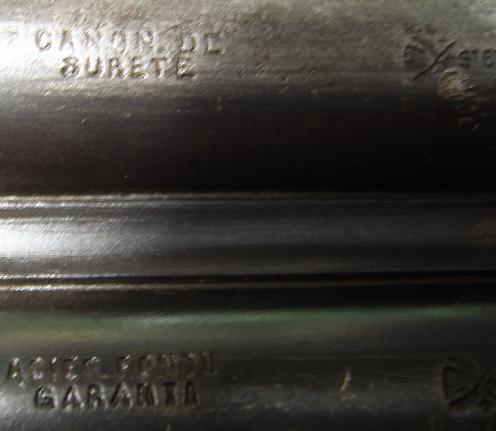 Ronchard Cizeron