Salles
French System revolver type Salles automated feeder system "type Maynard primer".
Salles was a gunmaker in Bézier in 1845 and in Marseille in 1835 up to 1849.
This gun is fitted with a type Maynard feeding system. The paper band is inserted in the butt and comes out just next to the external hammer. The calibre is 44 and overall length is 290 mm, about 11 and a half inch: It was made in the white with factory engravin²g completely original. A small oval bearing the name SALLES is stamped on the right side of the barrel.
Extremely rare.
Photos Littlegun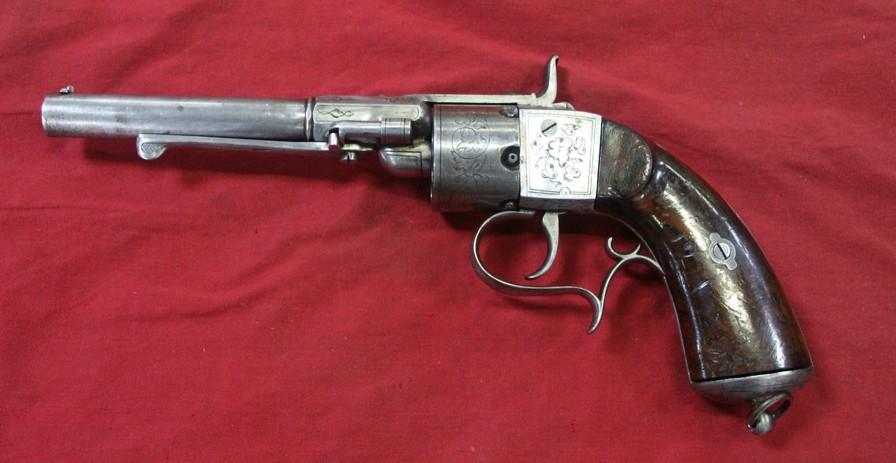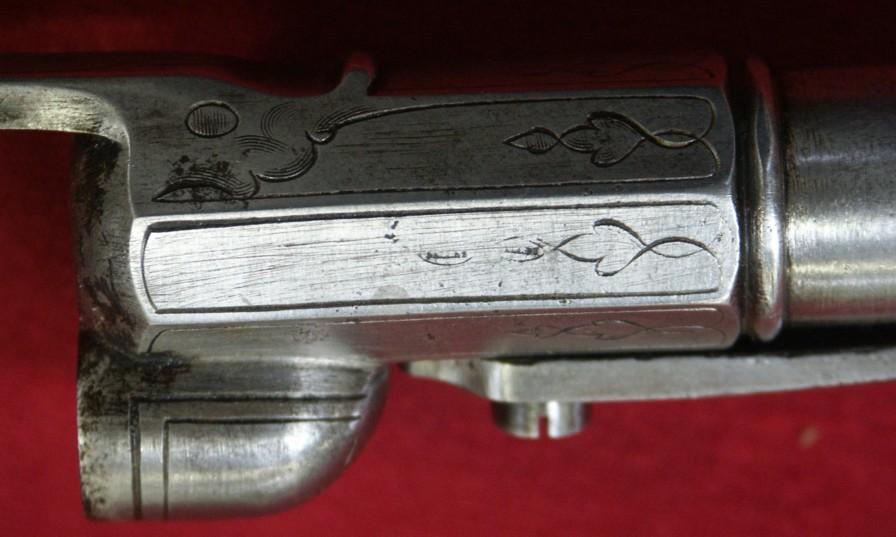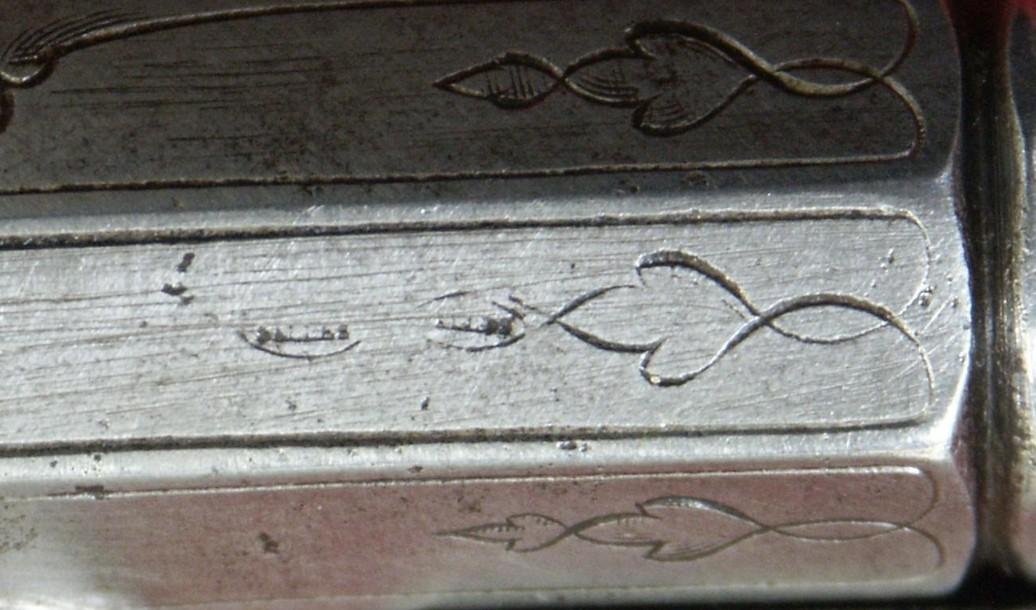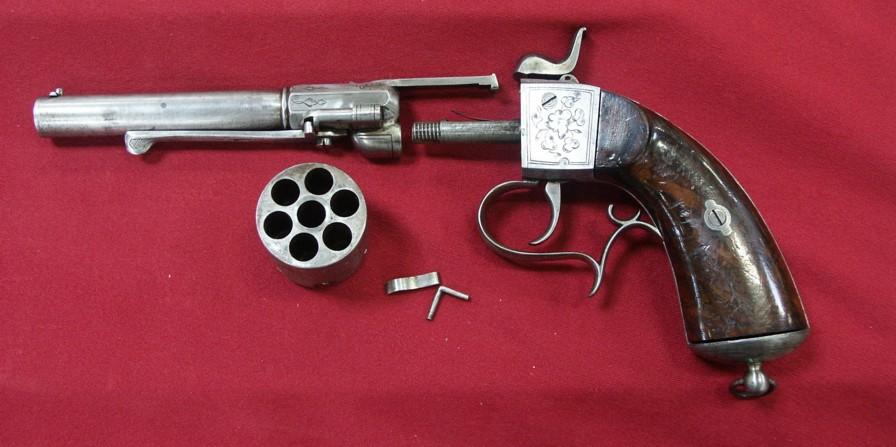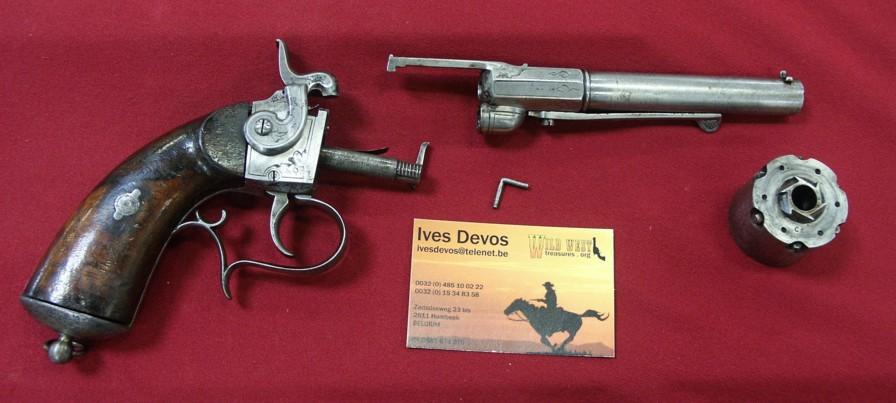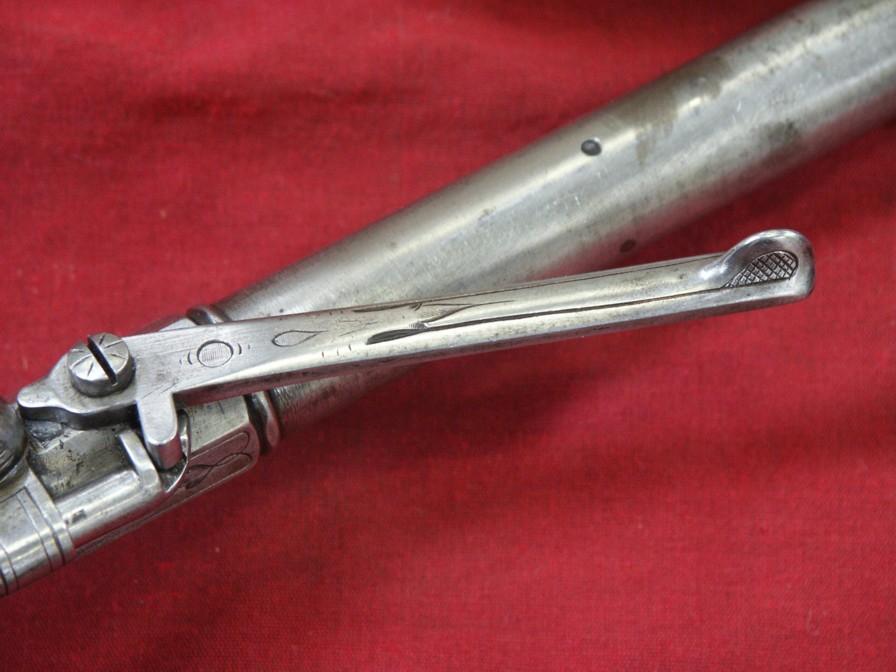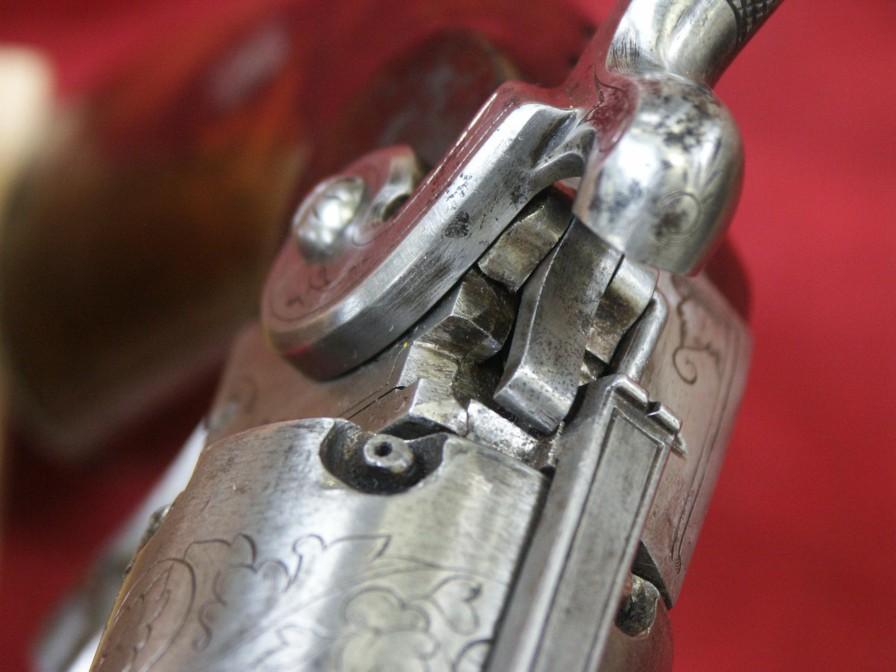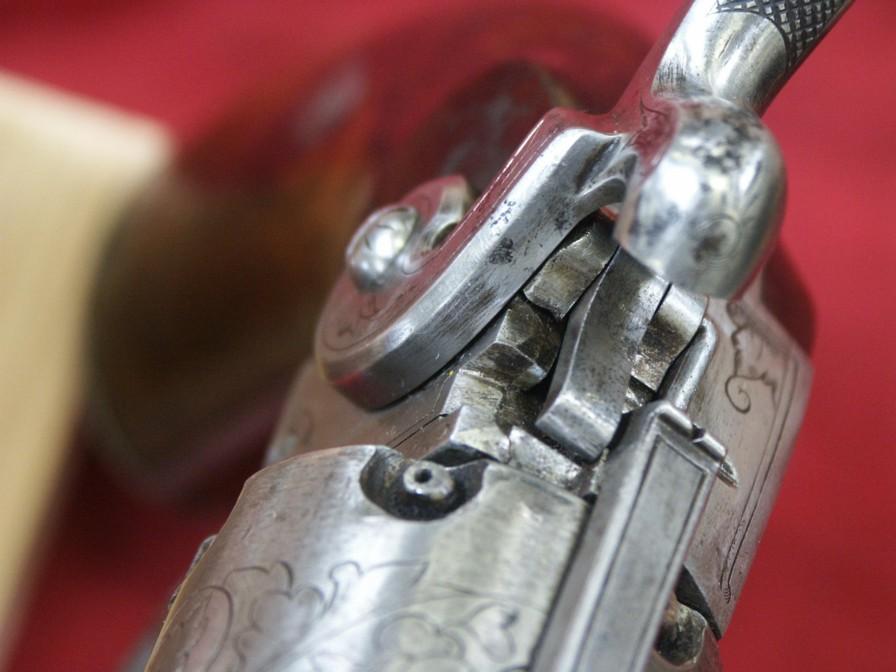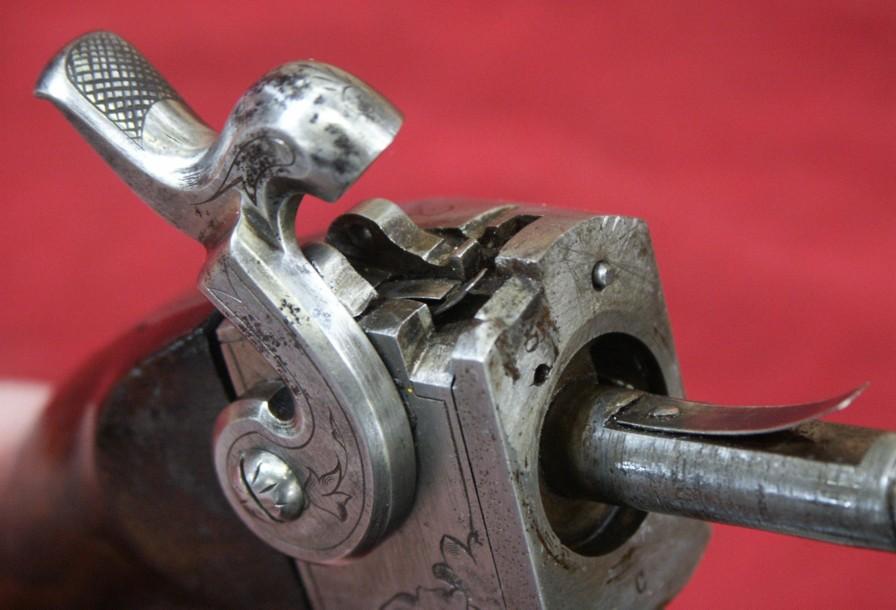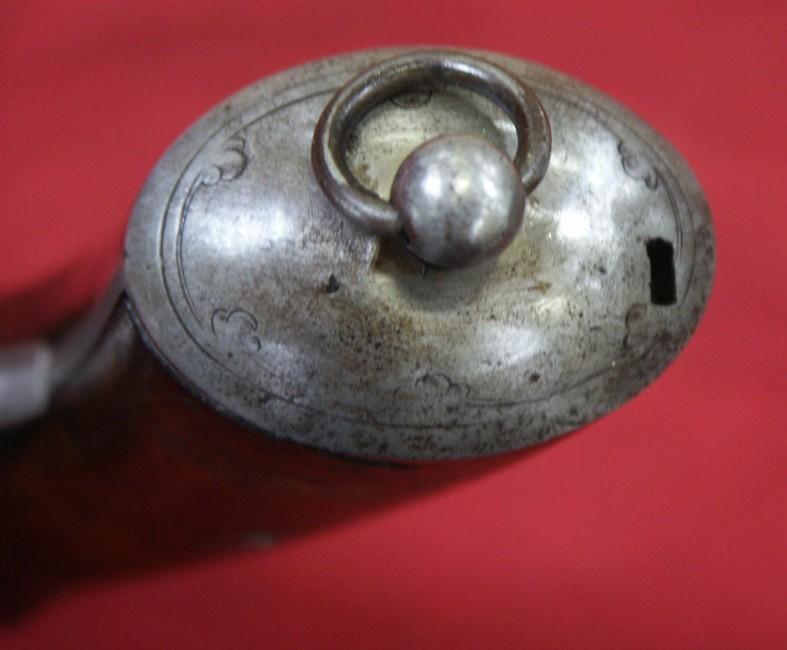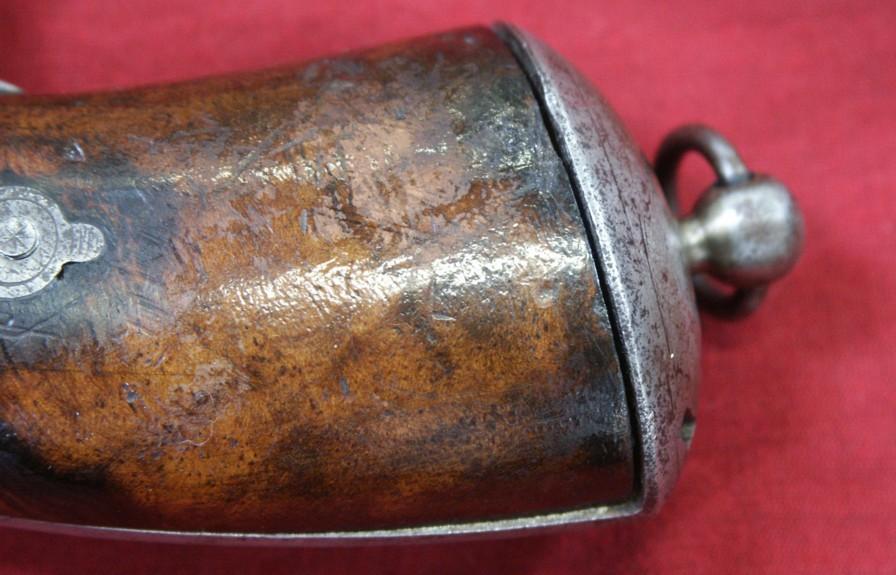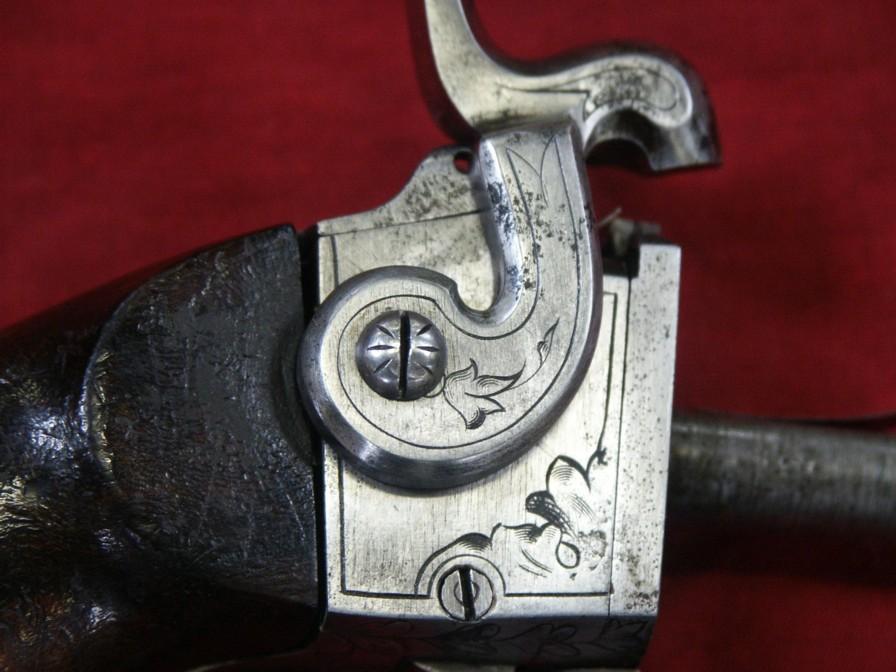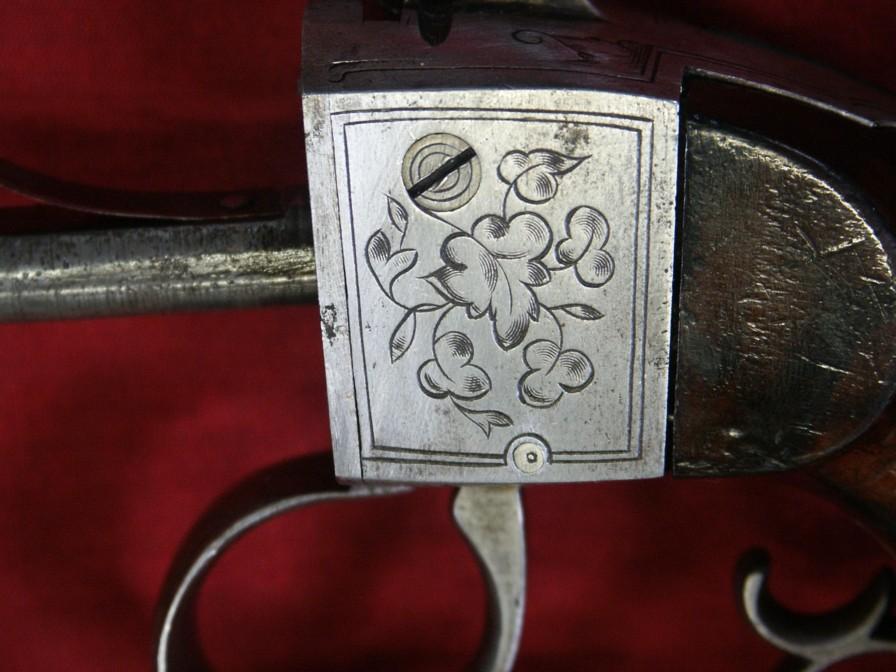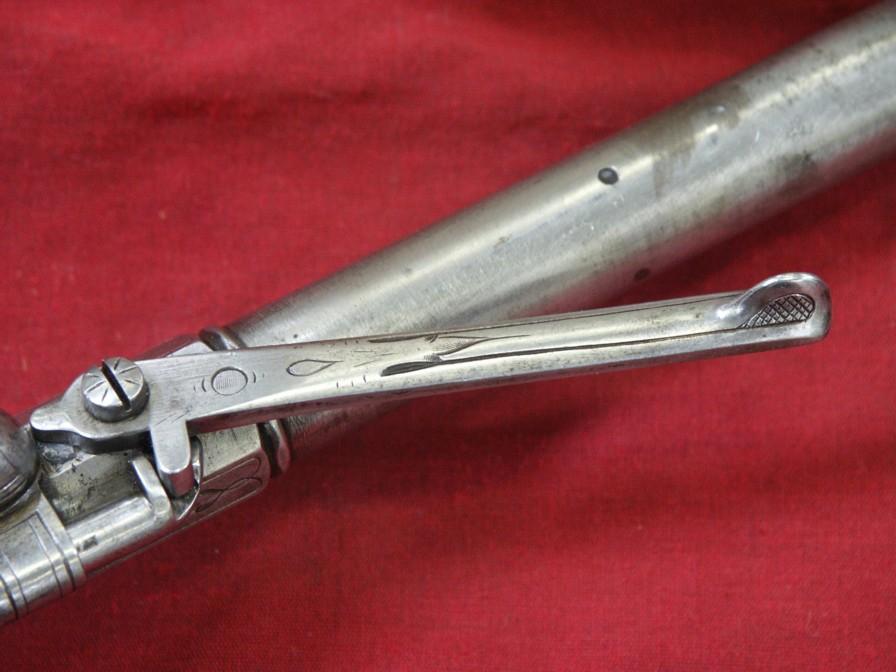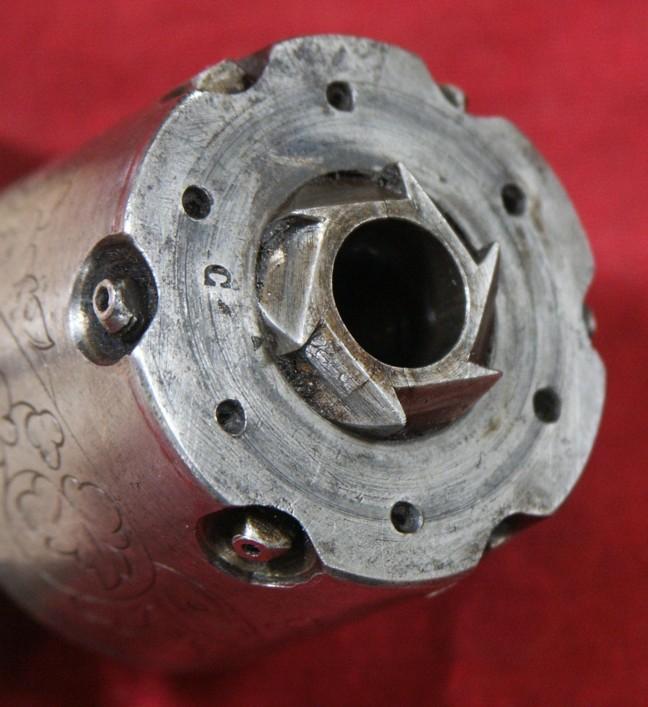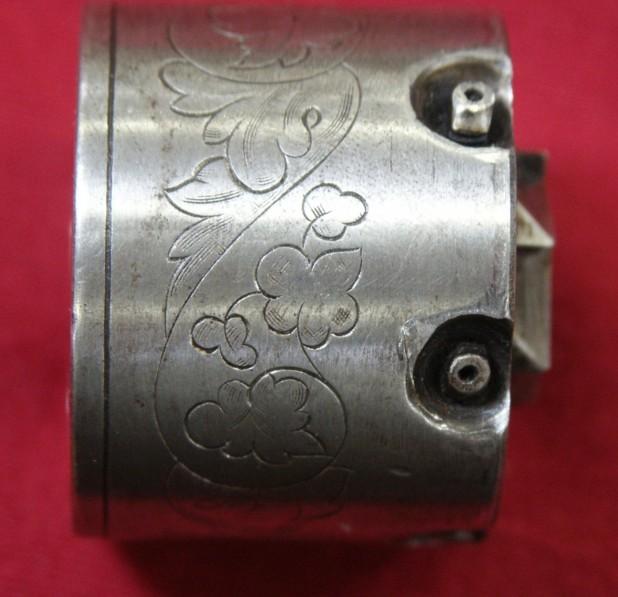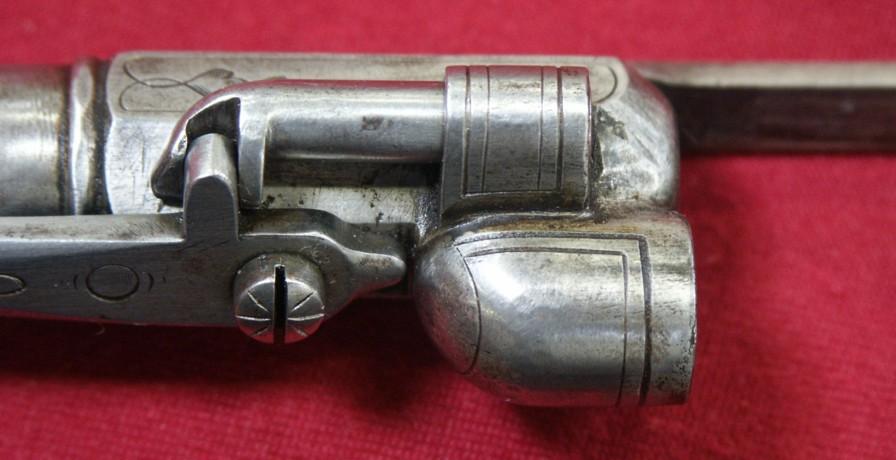 Salles "à Bézier"
Pistols of pocket in a beautiful state, about 1760.
Mounting silver punched of a head of stag which one finds often at that time - thank you to which will indicate the goldsmith concerned to me…
On the pistols, chérubin, or radiant sun: royal emblem of the Bodyguards, and reason then very with the mode.
According to the former practice, they obviously were not on the spot made (as well as beautiful close Lefaucheux, consequently sold family of arms manufacturers one century later) but were ordered from St Etienne; the craftsman - makes some, the true harquebusier - providing even the weapon very signed to the request!
Certain common points, and quality, evoke the production of Penel; signed barrels A. Gillier under the thunder.
Frédéric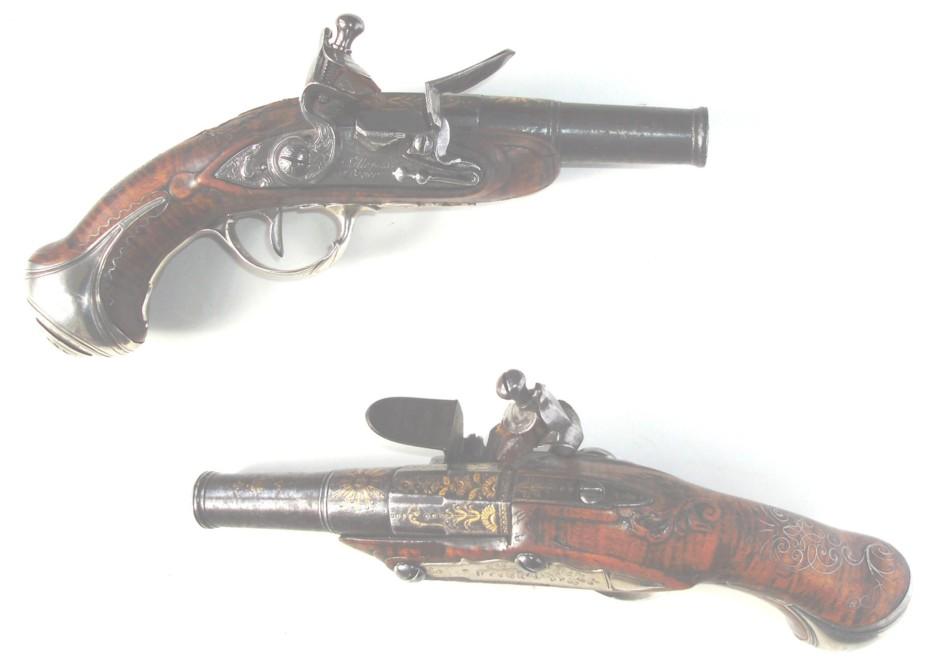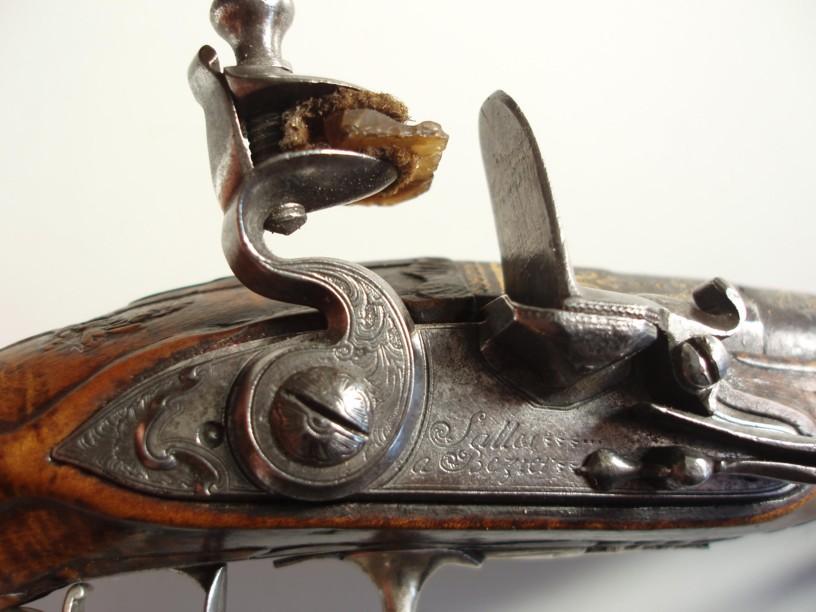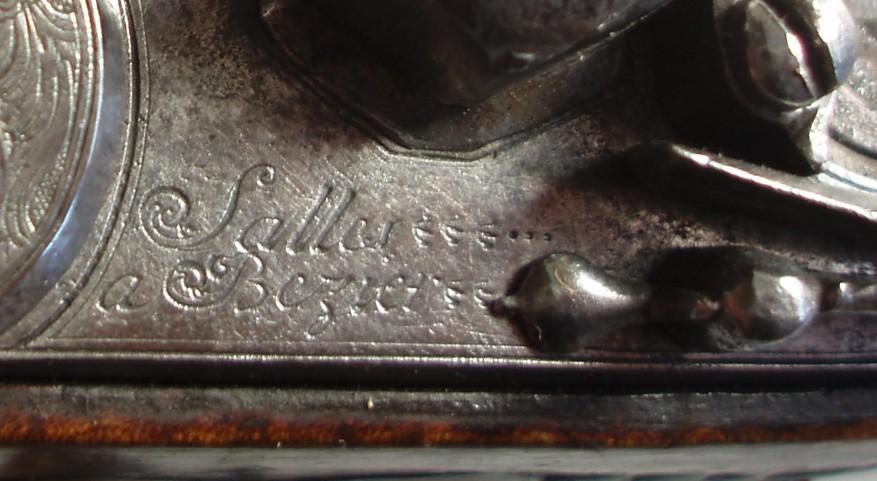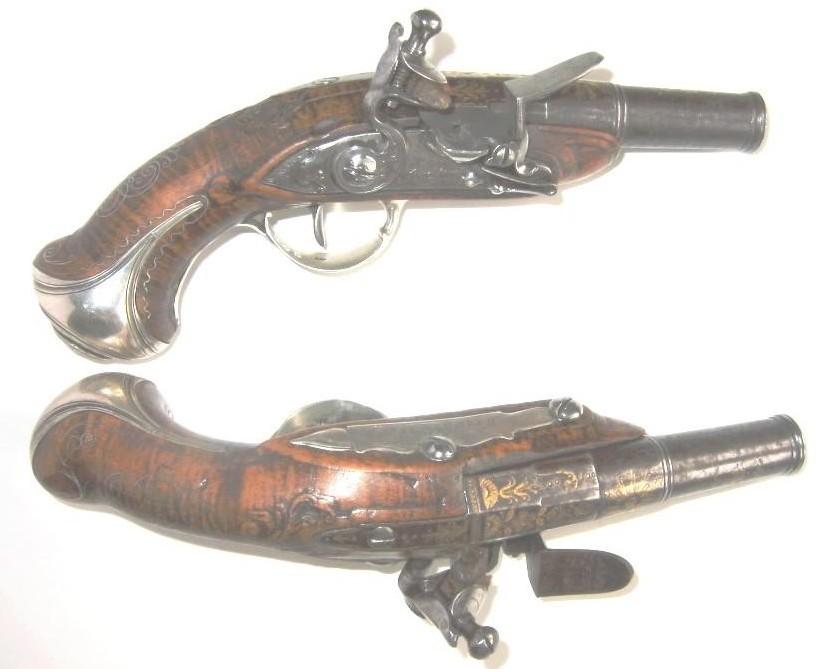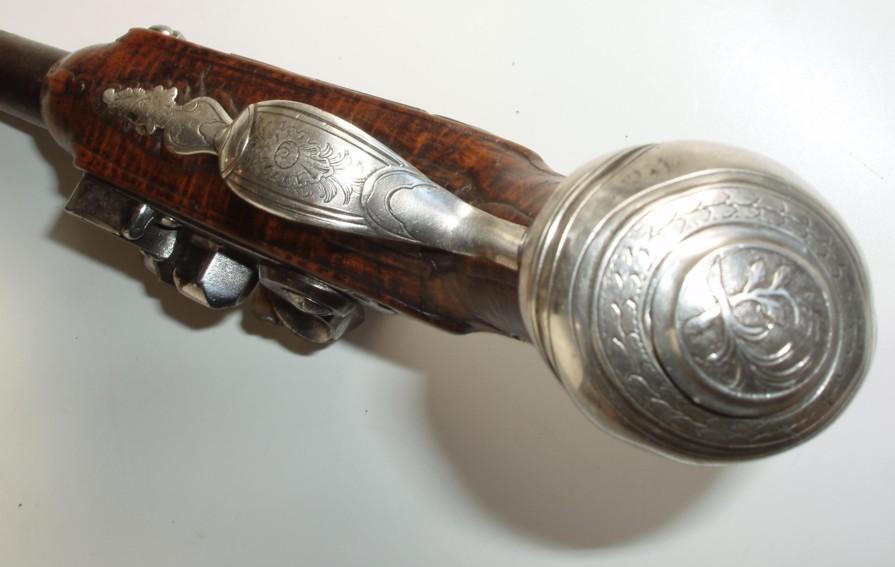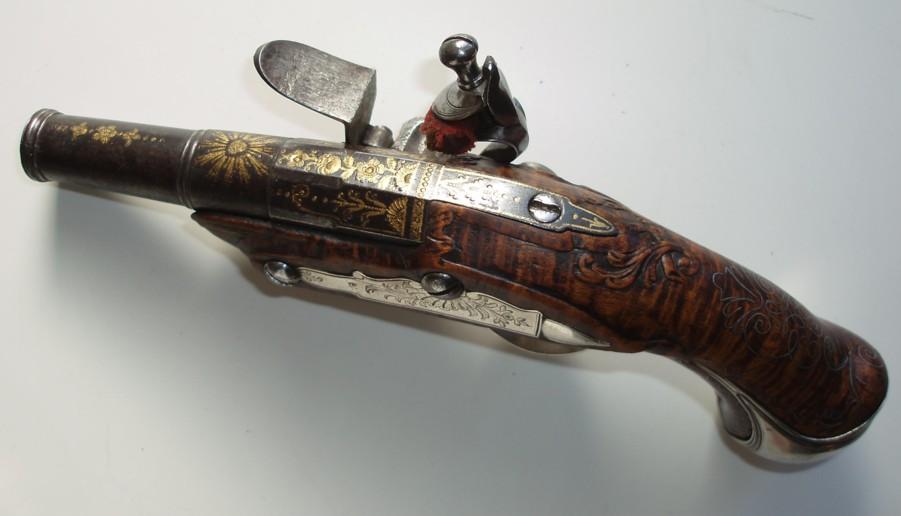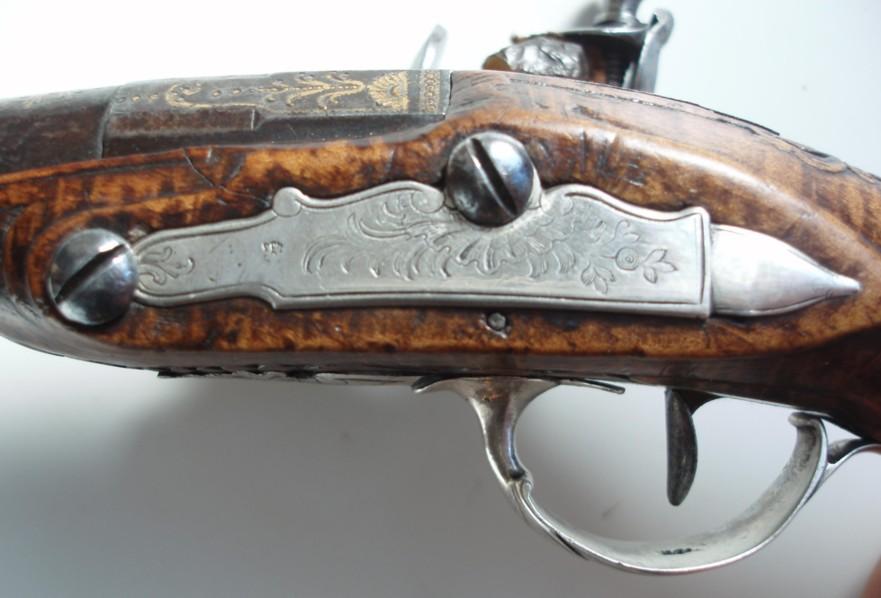 E. Salles
Lefaucheux M.1854 12 mm pinfire civilian revolver.
Deep, floral style engravings on the cylinder, barrel , grip, loading gate, trigger guard and frame. Single action only. Open top design without a cylinder bridge. Finger rest spur on the rear of the trigger guard. The upper part of the octagonal barrel displays following markings, "E. SALLES ARQier A BEZIERS". Marked on the right side of the barrel housing with a Lefaucheux mark, "Break Open Pistol over LF". Barrel length: 158 mm.
Many thanks to "COLLECTIBLEFIREARMS" for the photos.