Le fusil MAS 36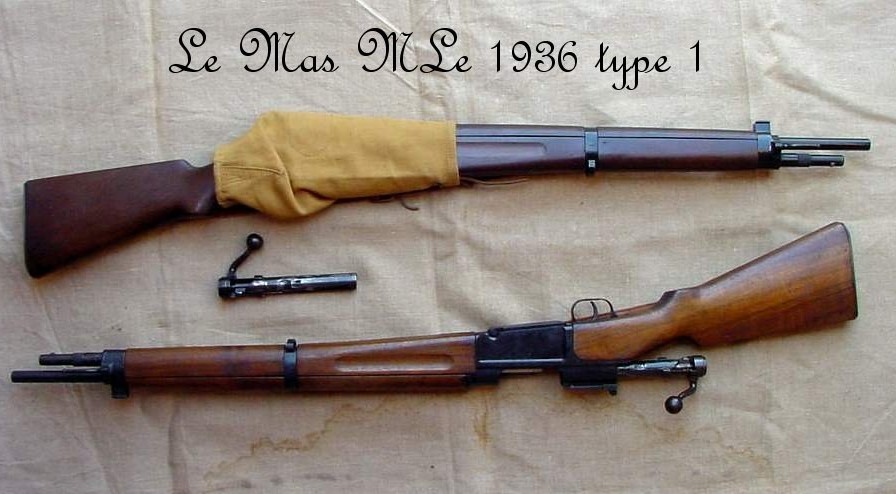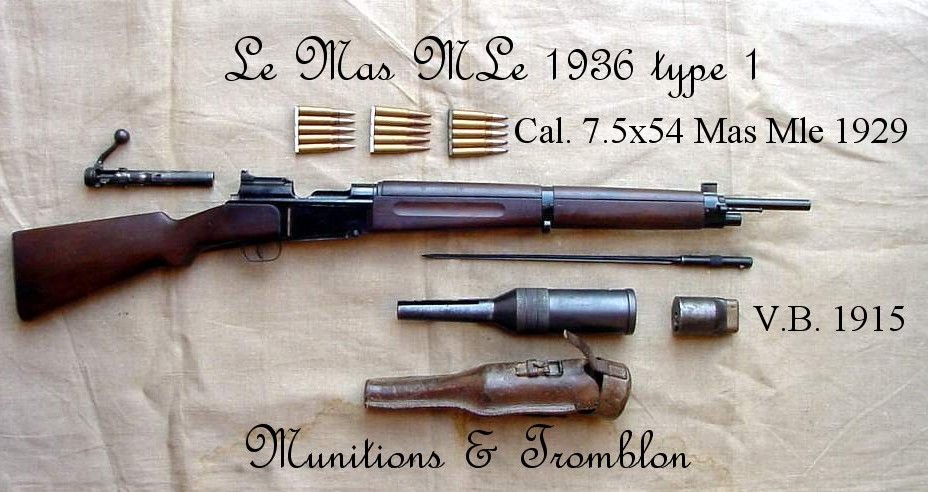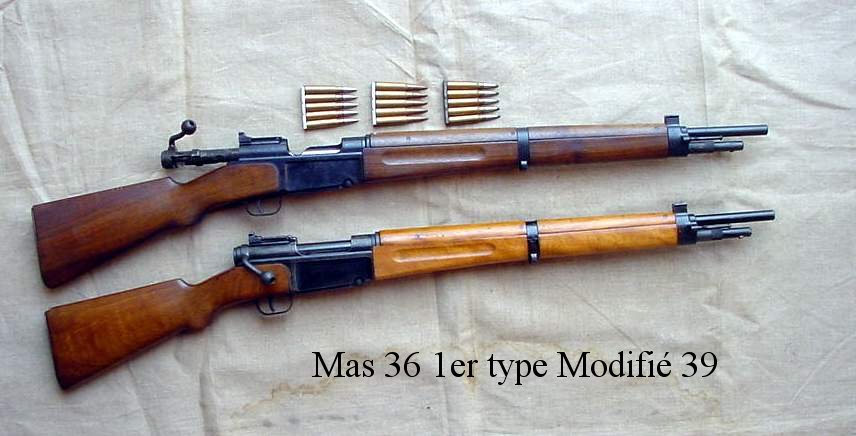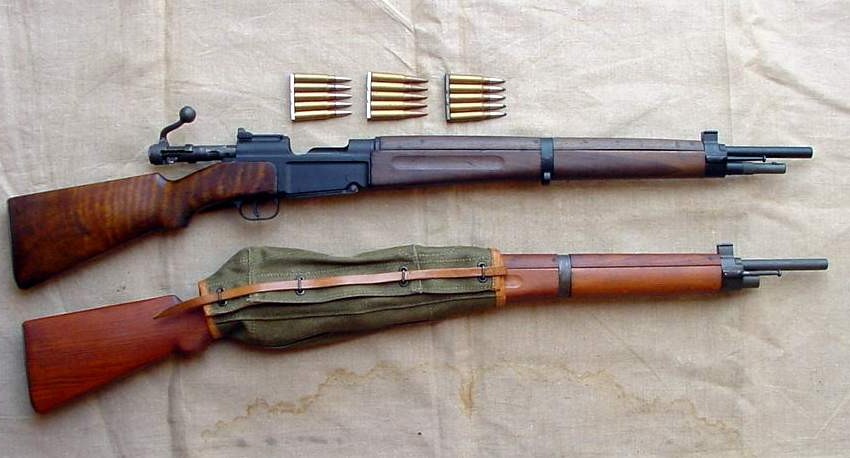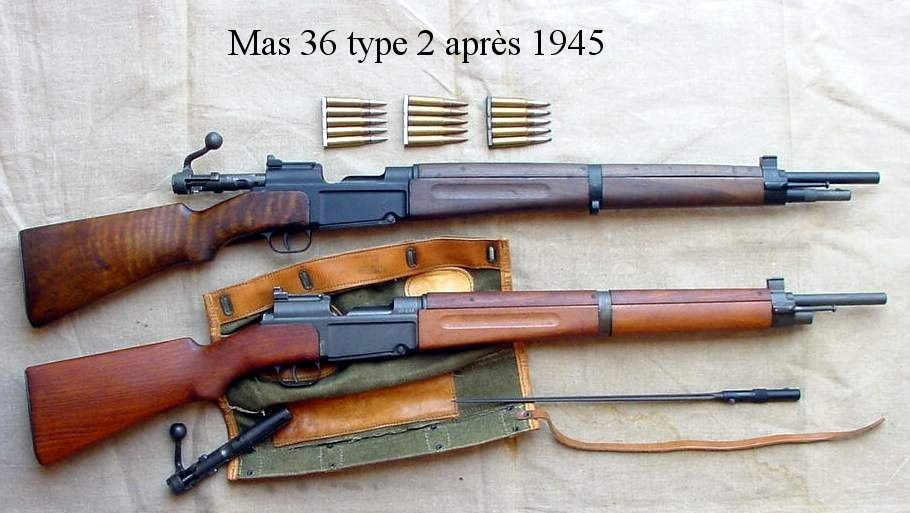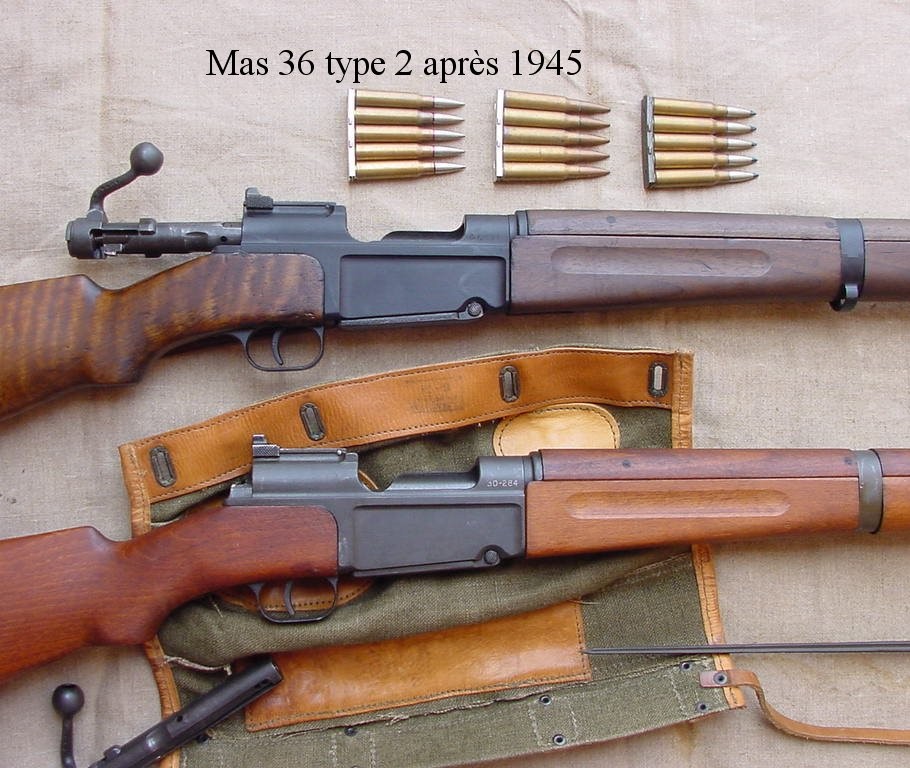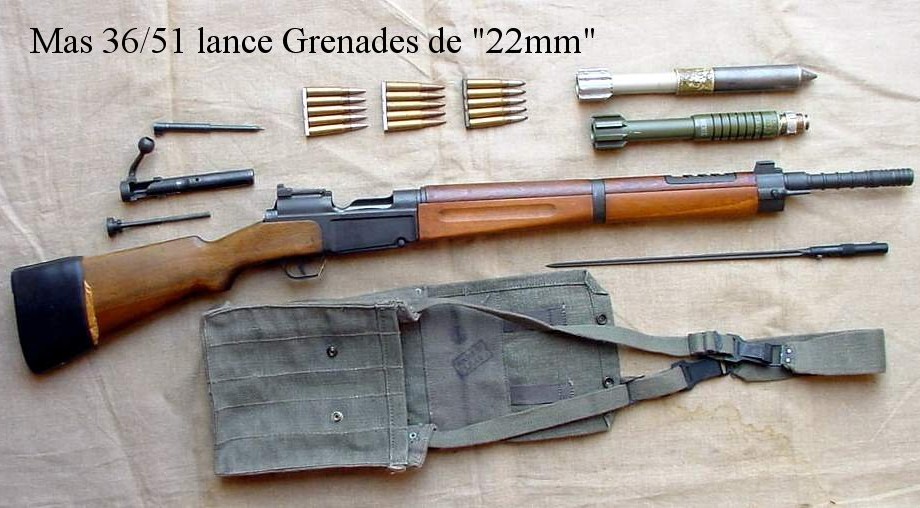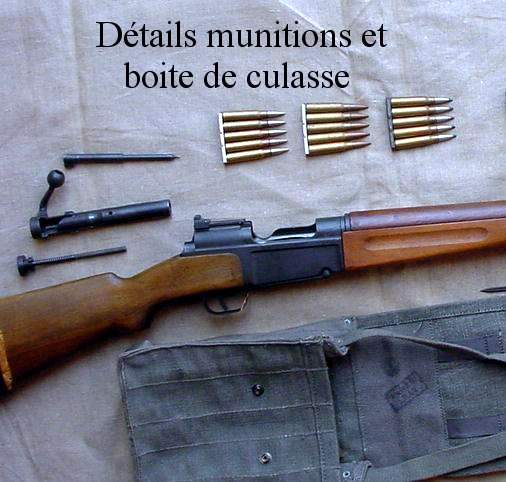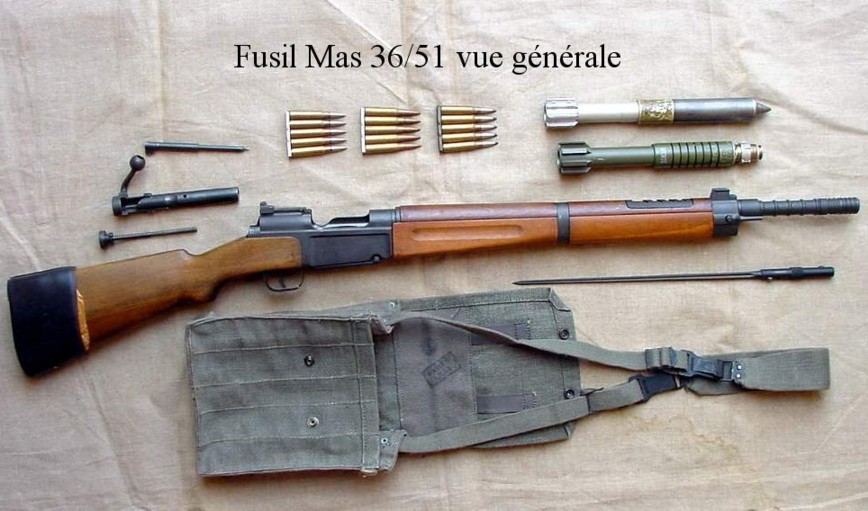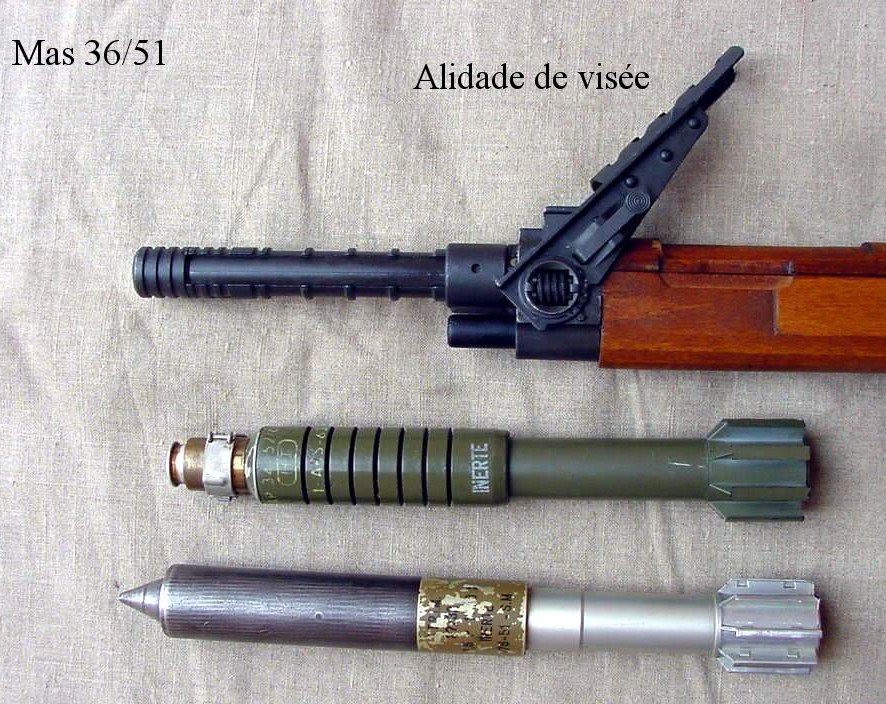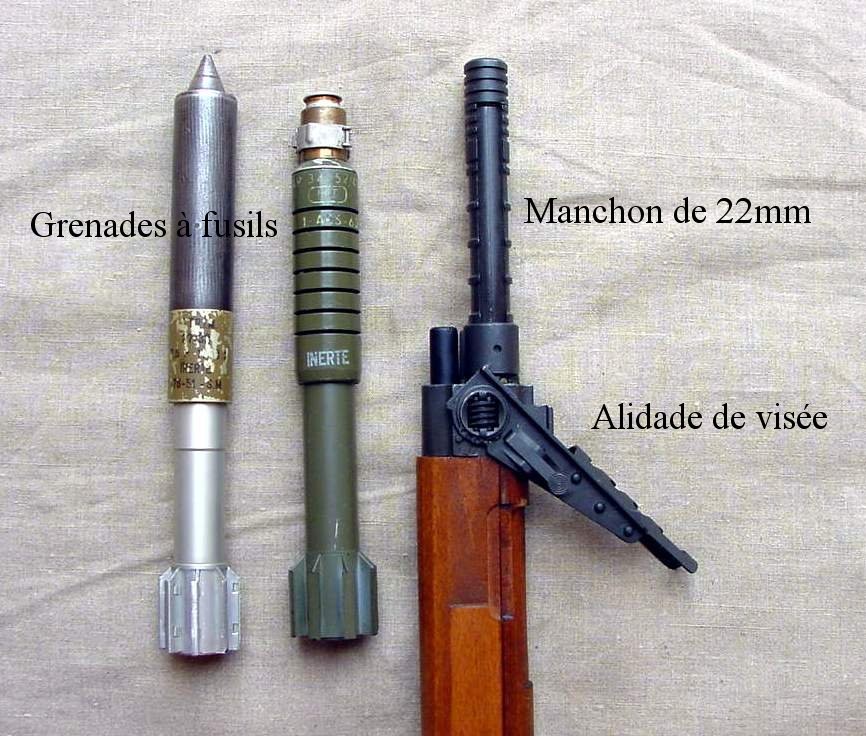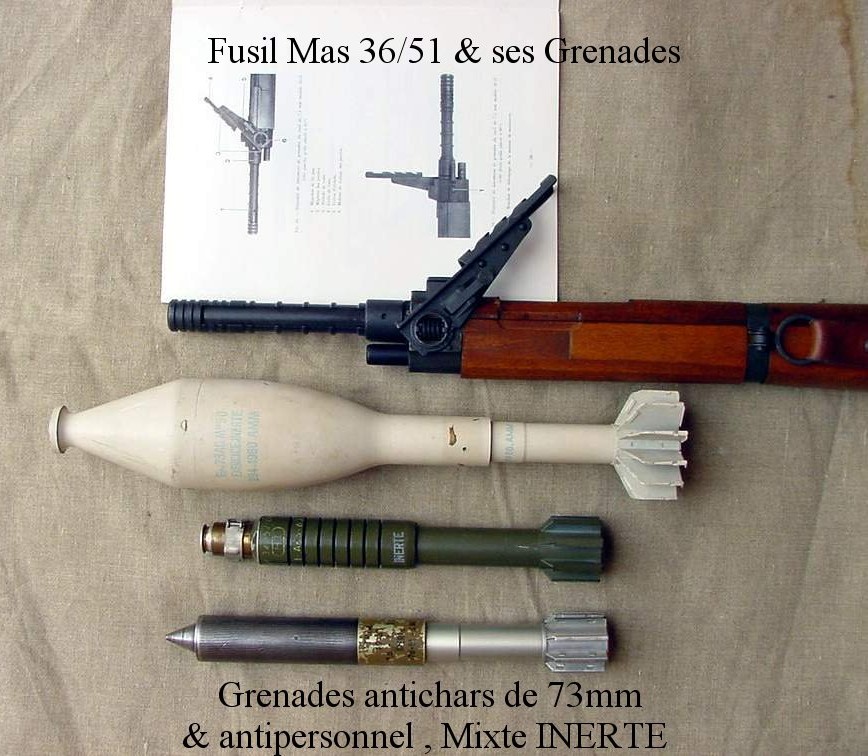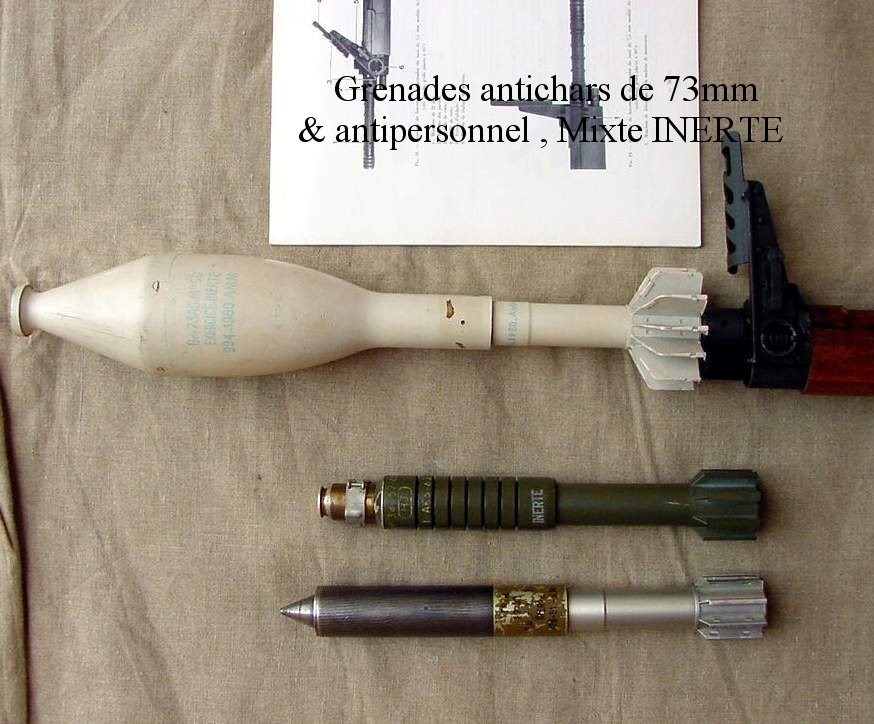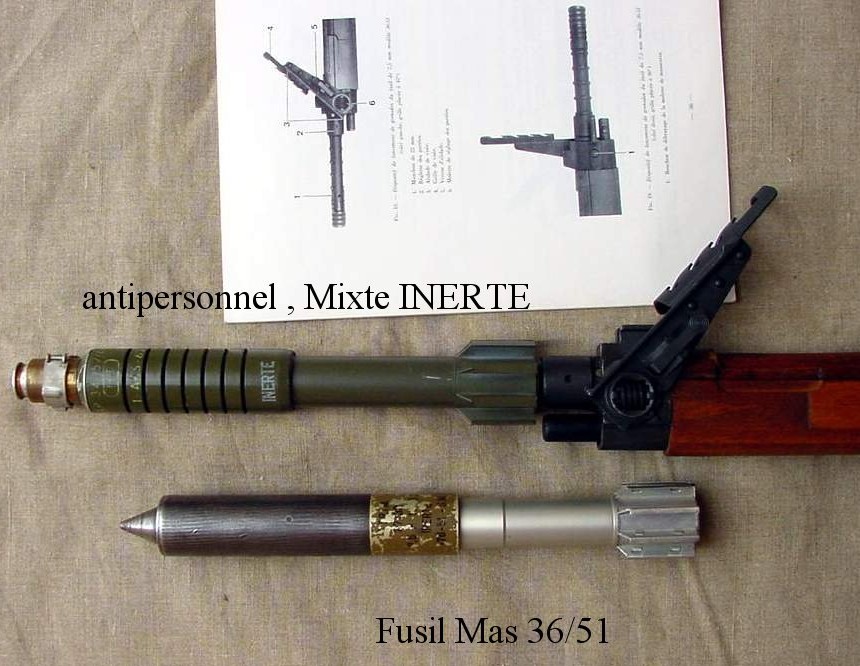 MAS 36
Many thanks to the guns collector who have send these pictures.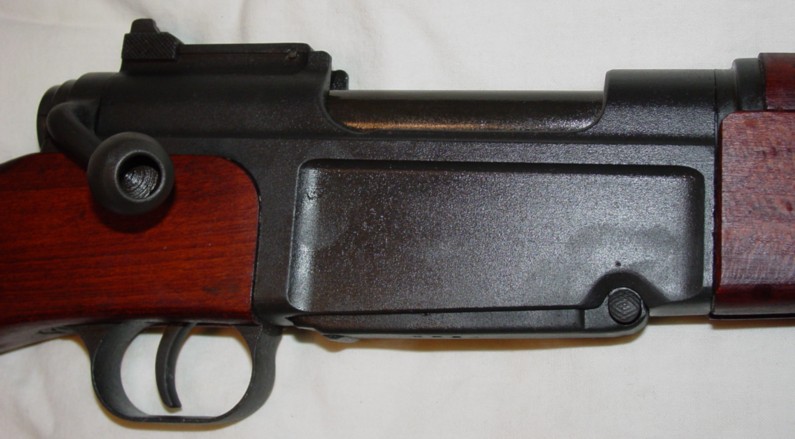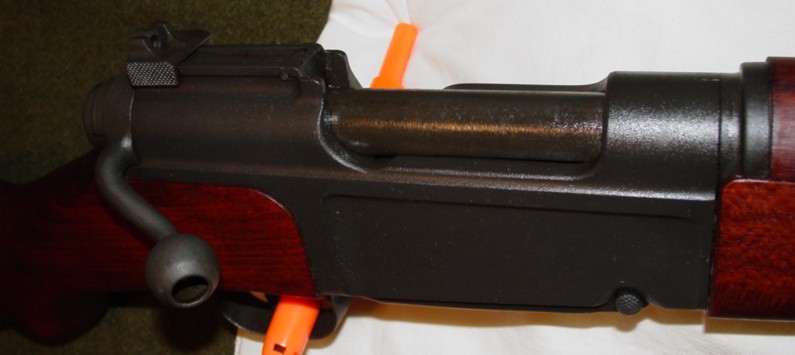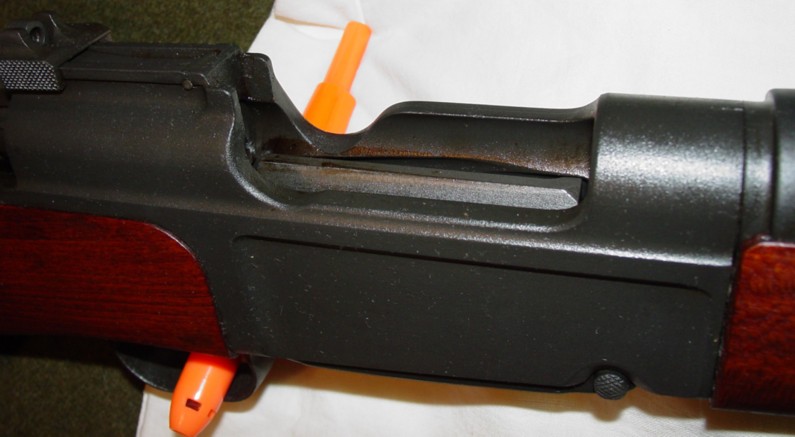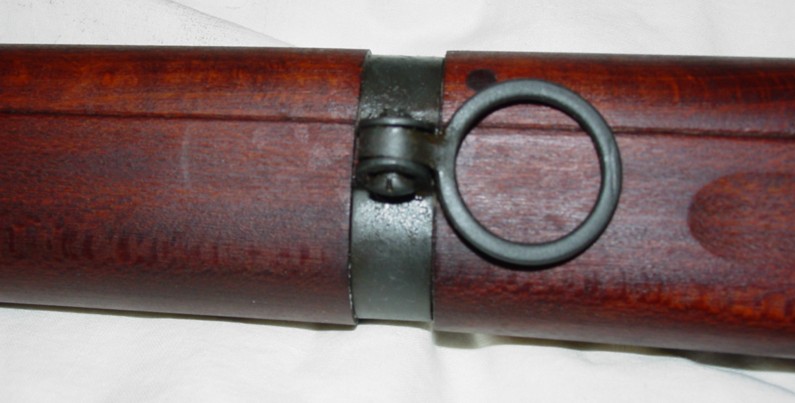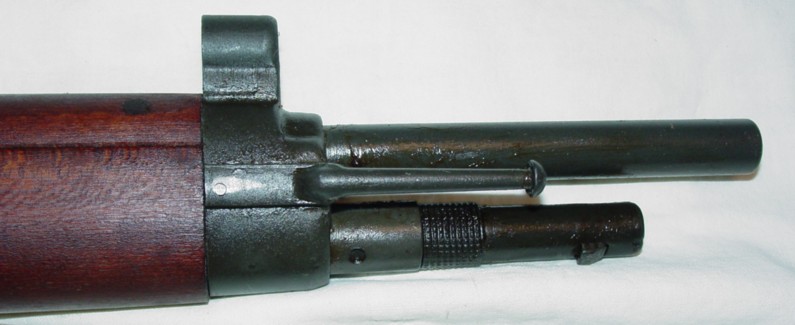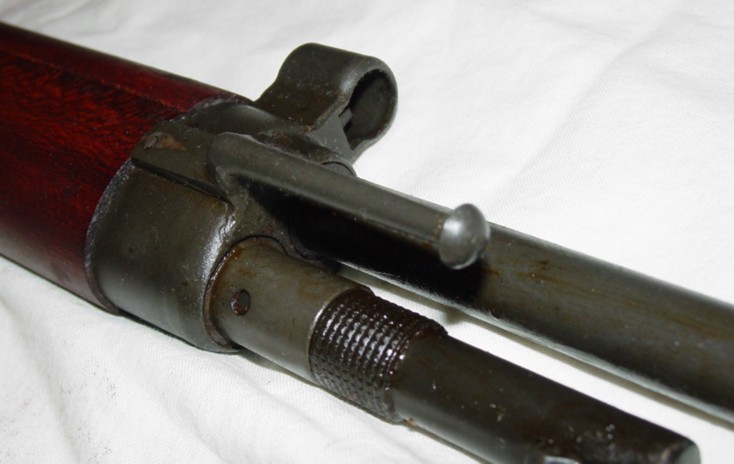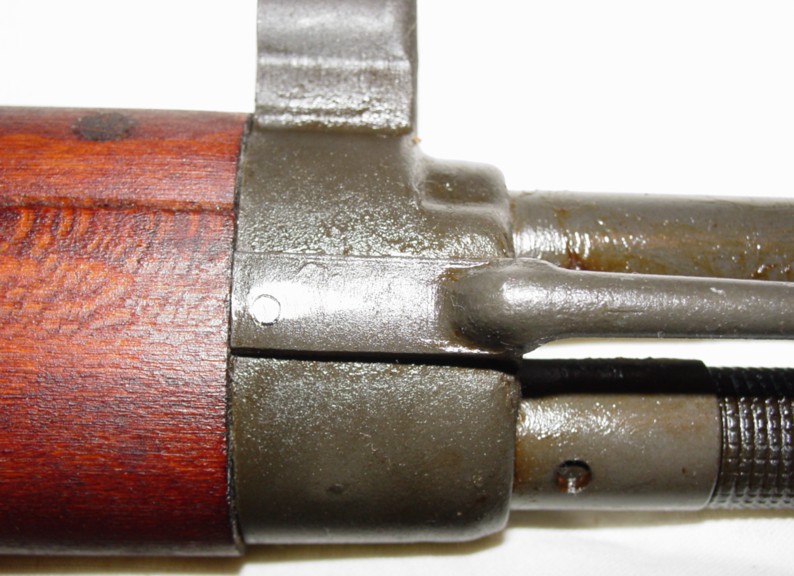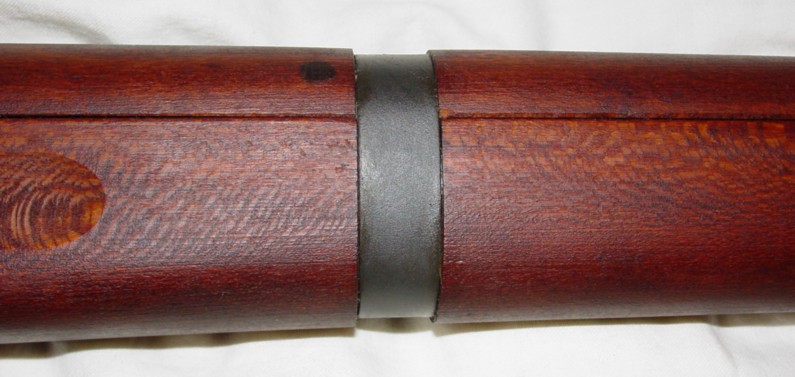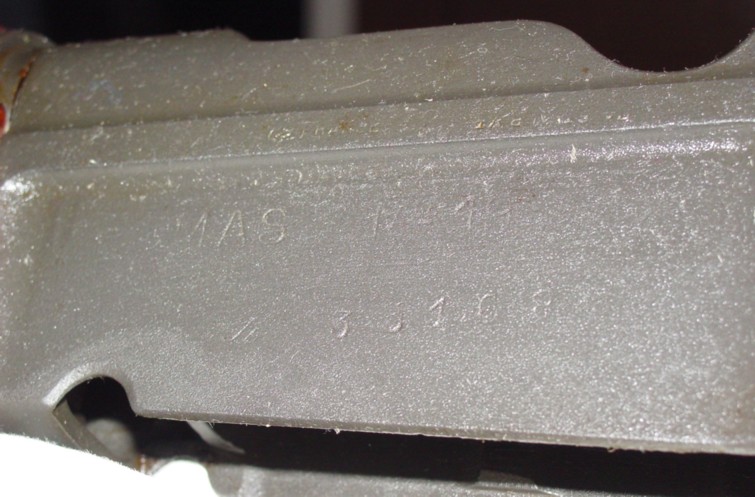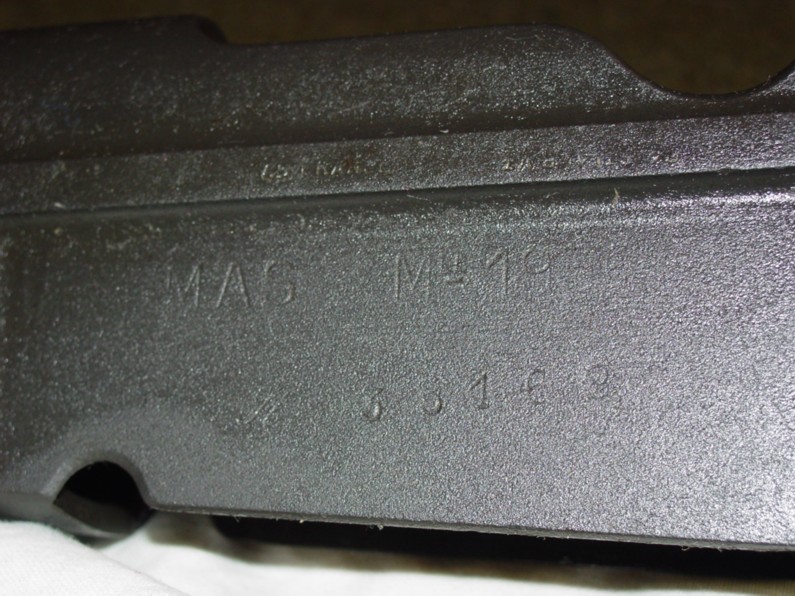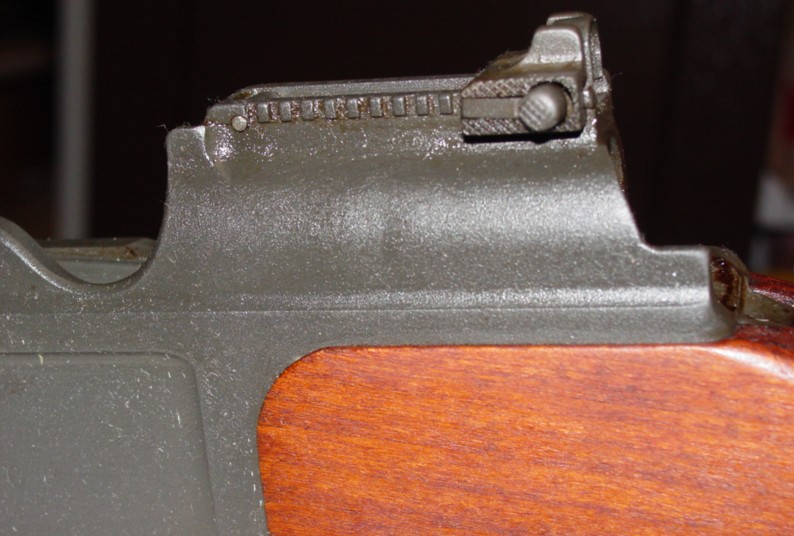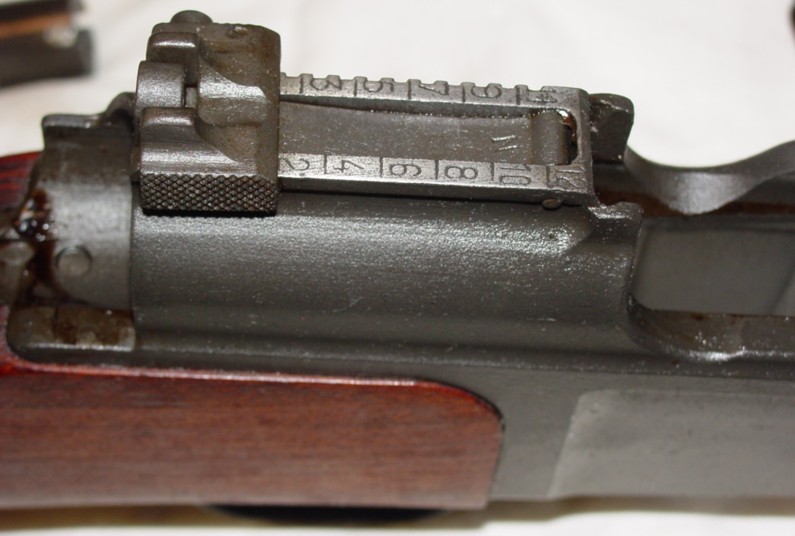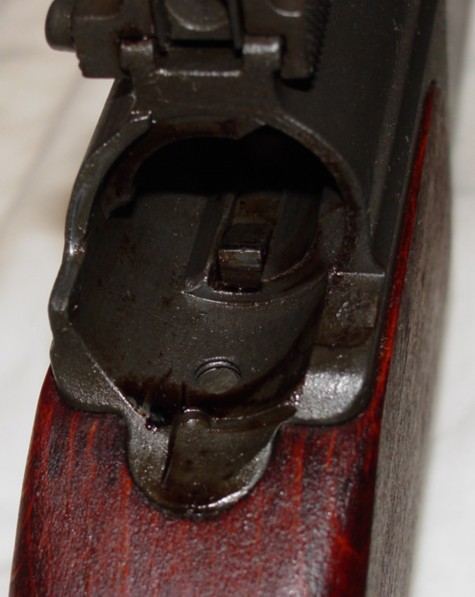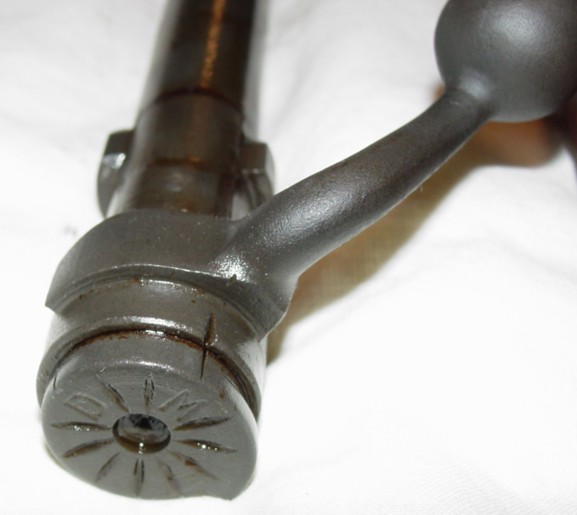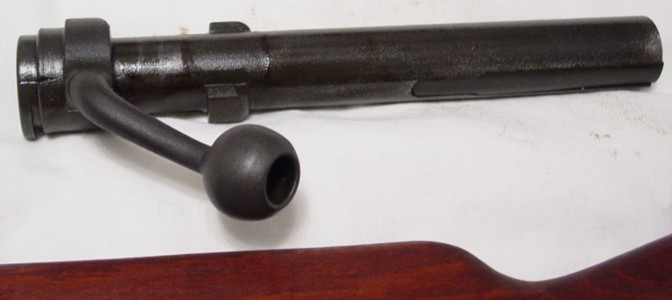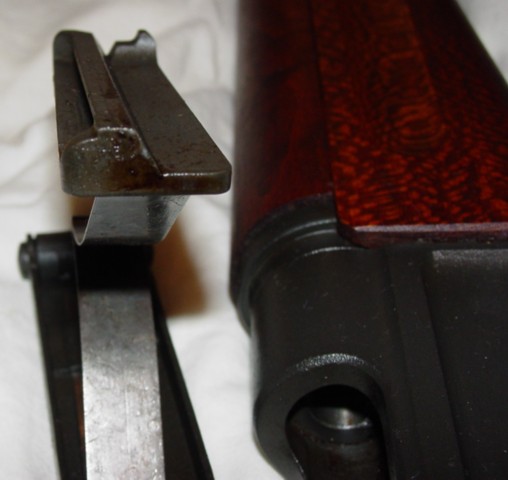 For the MAS 36 of before war the modification made in 1939 relates to the stopper of breech and the milling of a groove has the back of limps of breech, the photograph will speak better than a length discourses.
ALAIN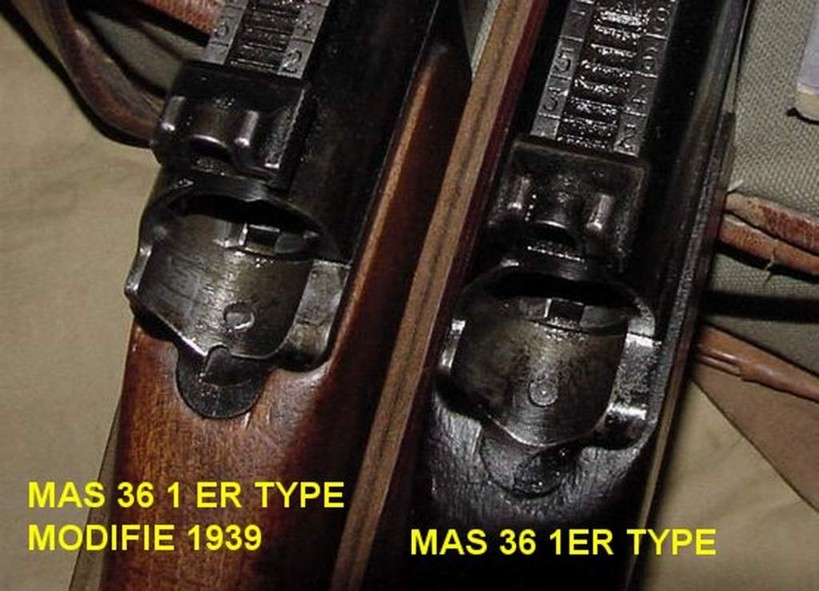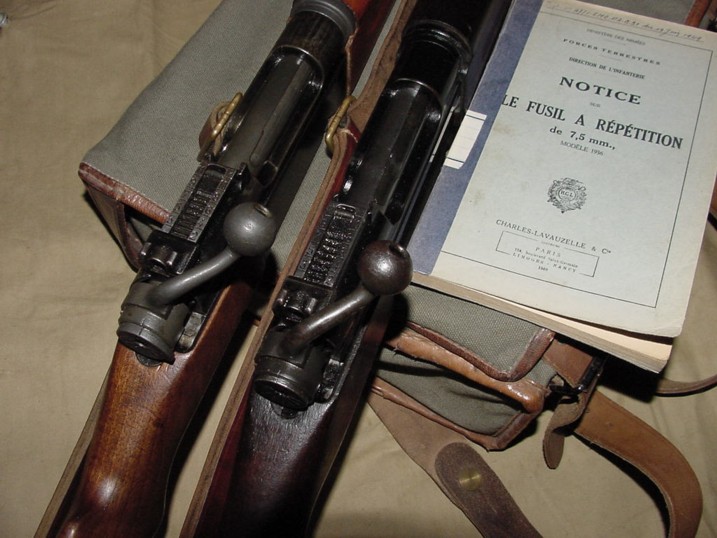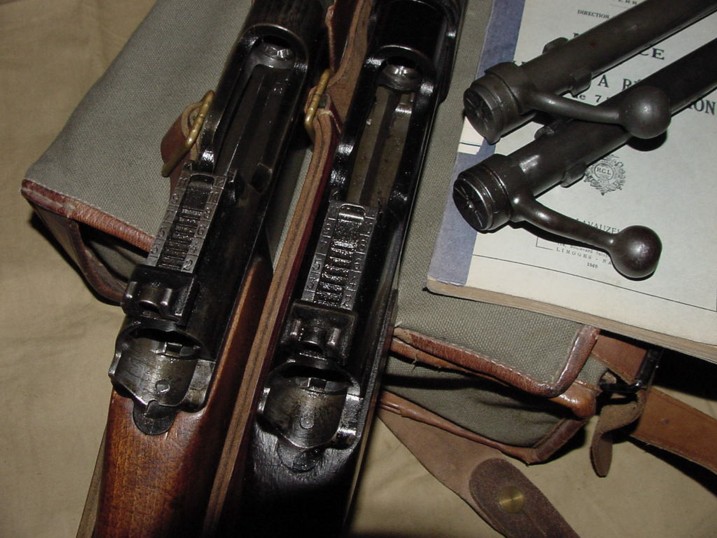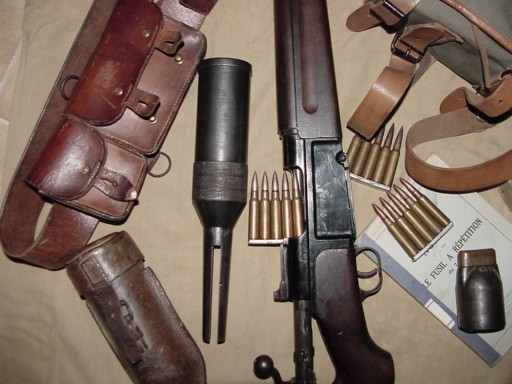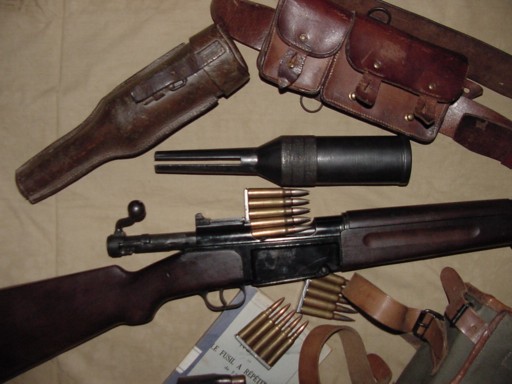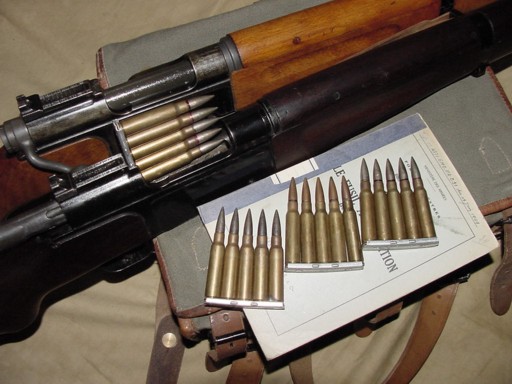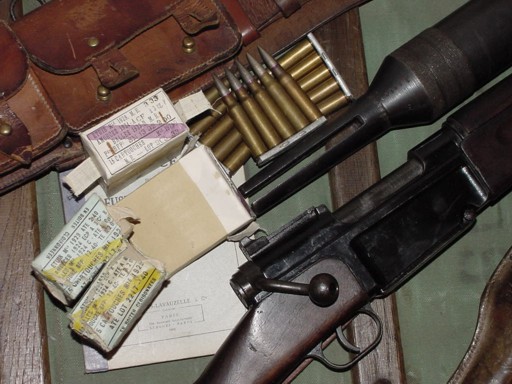 The first type is the initial version of this weapon, that which will be produced of 1936 to 1945. The 2nd type is the improved version. It differs, in particular, by the following points: after manufacture 1945, handlebar with interdependent tunnel to embouchoir it, part manufactured starting from buckled plate, poses of a ring of grenadière for the strap of transport, modification of the rise on the level of its toothed rack, trigger guard out of sheet, as well as the bottom of the magazine.
MAS 36 CR 39 is the short version of 1939. It has a folding light alloy stick. This stick is hollowed out and is folded up with the top of the barrel. The barrel of MAS 36 CR 39 is shorter; it is the same for the barrel and the bayonet.
Then we find the MAS 36 LG 48 (of 1948) equipped again to embouchoir out of steel, with one protects handlebar with ears. This rifle FARMHOUSE 36 LG 48 is equipped with a special sleeve for the launching of grenades of the type: "anti-personnel" in curved shooting.
Lastly, the MAS 36 M 51 (1951) is a rifle mainly intended for the maintenance of law and order. It is equipped with a sleeve for the shooting of grenades of 22 mm with empennage with tail. The barrel is longer than on the other versions and ends in a crenellated sleeve.
Michel Malherbe