Pfannl Franz
The Wild boar. Caliber 2mm with pin.
The handles on this gun are pressed on thin copper and nickel or plated silver. As in much of first guns, the topic is hunting. On one on the sides is a wild boar, on the other a dog which drives out a stag. The pointed dog and the trigger suggest that it is an old gun.
Handle Dog/Stag. On the left edge you can see the tops of initial "the FP" which represent the name of the draughtsman of this gun, and the father of guns Berloque, Franz (François) Pfannl. Pfannl is more known like the draughtsman of automatic Kolibri.
Handle Wrist of the head of Wild boar with the FP a little more clearly. On the edge of the other catch is what appears to be "PAT" followed by some indecipherable letters.
SEB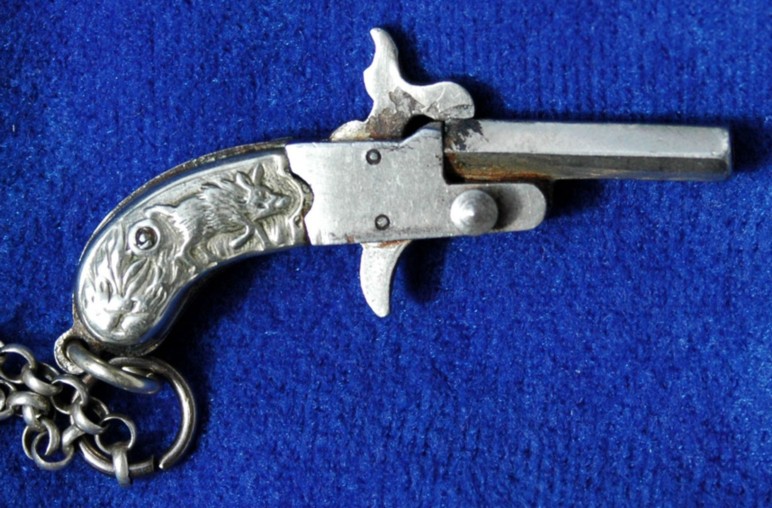 µ